Morally reprehensible characters like Breaking Bad's Walter White are all over our TV screens. But how did the anti-hero become such a fixture? Alan Moloney reports.
I
It's the show that has already been labelled by many critics as one of the greatest ever made – and it has only two episodes left to air.  For the uninitiated, Breaking Bad follows the actions of Walter White, a high-school chemistry teacher who, on being told he has lung cancer, decides to 'break bad' and start making crystal methamphetamine to provide money for his family. The show's creator, Vince Gilligan has said the plan was to tell a story about a man who transforms from "Mr Chips into Scarface".
So how has it come to pass that a drug-dealing, murderous sociopath is now the lead character on a primetime American television show? A show that has only become more popular as Walt has descended further into the moral abyss?
As Daniel D'Addario of entertainment website Salon points out, the portrayal of leading TV characters has altered greatly over the past two decades. "Characters seem to get worse and worse – the fact that it seems hard to believe that there was a time when protagonists of TV series were, by and large, unambiguously heroic points to just how much has changed." This trend was in evidence as early as 1993, with the airing of police drama NYPD Blue, a series that was described by the American Family Association as "soft-core porn" and featured in Andy Sipowicz a central protagonist who struggled against his own alcoholism, sexism and bigotry.
Moral maze
Why the change? The moral shift in television characters was undoubtedly facilitated by the rise of American TV cable networks. Networks gave programme-makers freedom to create content that didn't need such wide appeal, and allowed programme-makers to push the boundaries of what could be shown.
Maureen Ryan, television critic of the Huffington Post, sees the moral compass of these characters as far less fixed than their forebears, "Now, there's much more flexibility on where even mainstream comedies and dramas can draw that line. And at places like HBO, Showtime, AMC, FX and other cable networks the line can be just about anywhere, as long as the story behind the transgressive behaviour is compelling and the actions the characters take are, in some way or other, justifiable." 
The character that is routinely identified as breaking the traditional 'hero' mould is Tony Soprano – the central character in HBO's The Sopranos. Tony is a man who cares deeply about his families (both the traditional and criminal one) and seems to yearn for a simpler time in American history. "What happened to Gary Cooper?" he asks in the series' pilot episode, "The strong silent type. That was an American. He wasn't in touch with his feelings. He just did what he had to do."
Tony may have wanted to be Gary Cooper but he actually embodied television's new American anti-hero, the man who indulges in his own transgressive behaviour and justifies his actions as being for the greater good – even if the greater good very often equated to his own.
Donna Bowman, a writer for entertainment newspaper The AV Club sees the anti-hero as "driven by the imperative of success and the imperative of security to do horrible, horrible things." She adds: "We understand how conditions today don't allow us to remain clean, and that it's just a matter of how dirty we're willing to get in pursuit of what we've always been told we should want."
LA story
Tony Soprano may have come of age in a more troubled and complicated post-9/11 America but it was a Los Angeles police corruption scandal from the late 1990s that inspired a show that showed just how dirty one man was willing to become to get what he wanted.
The Shield debuted on US cable channel FX in 2002 and presented its central character, Detective Vic Mackey as, in his own words, "a different kind of cop". For seven seasons he indulged in behaviour worse than the criminals he was chasing, while operating behind a badge of public trust. As Daniel D'Addario explains, "A TV show will go as far as it's allowed. If there are effectively no structures, a show will place its star in far more dodgy situations." And compared with Tony Soprano, The Shield offered Mackey, "even less chance at redemption."
Maureen Ryan sees The Sopranos and The Shield as two of the most influential shows of this era. "A few years after The Shield and The Sopranos debuted and once the handcuffs were off in terms of how you could depict people and their motivations, it was as if a dam had been burst." She adds that, "Creators were not only allowed to delve into difficult areas, they were encouraged to by a great many 'me too' cable networks, all of whom wanted to make their mark with shows that were perceived as dangerous and subversive."
The Sopranos may have introduced the torch-bearing anti-hero, but Tony has since been joined by a plethora of others (both on US cable and network television). 24, House, Dexter, The Wire, Deadwood, House of Cards and Mad Men as well as countless others have all come to challenge the traditional notion of what it means to be a hero, asking just how far you can push a character and expect the viewer to stay with them. Tony Soprano, Vic Mackay and Don Draper all still have their advocates – despite their often despicable behaviour. Bowman believes that for these types of characters to engage with an audience, "We have to understand why they do what they do; their actions have to flow from character and circumstance that we comprehend."
What then of Walter White and his transformation from "Mr Chips to Scarface"? Perhaps only when the series has ended will we be able to properly assess where he stands in the rogues' gallery of television's anti-heroes. But even death or redemption (if that is even possible) can't change the dreadful effects of White's actions over five years.
As Maureen Ryan puts it, "Lesser shows make you pump your fist and root for the lead characters, no matter what they've done. But first-rate shows never let you forget that the lead character is not someone you want to emulate, and at times, they make you question why you empathise with them at all."
If you would like to comment on this story or anything else you have seen on BBC Culture, head over to our Facebook page or message us on Twitter.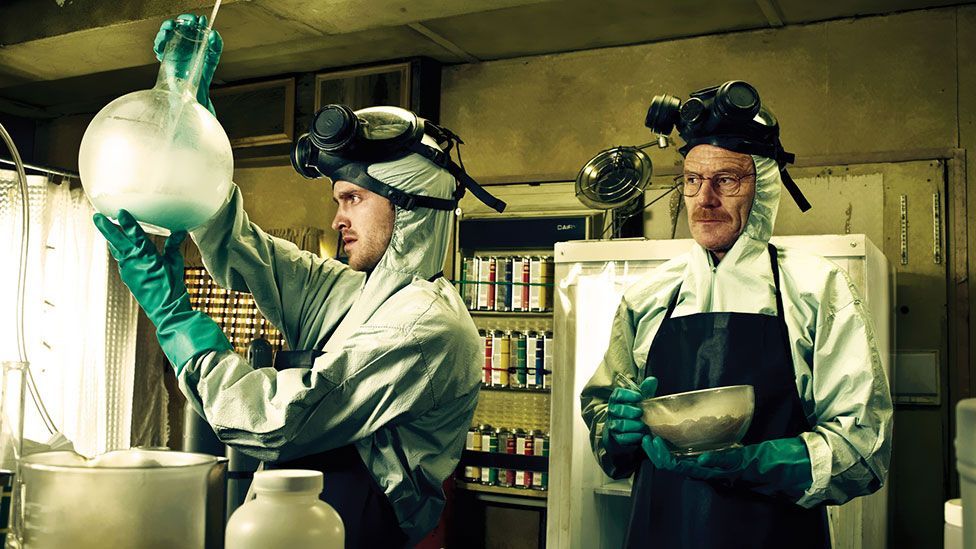 Breaking Bad's Walter White spirals into more and more nefarious behaviours as the series progresses. (Photo: AMC)
Breaking Bad's Walter White spirals into more and more nefarious behaviours as the series progresses. (Photo: AMC)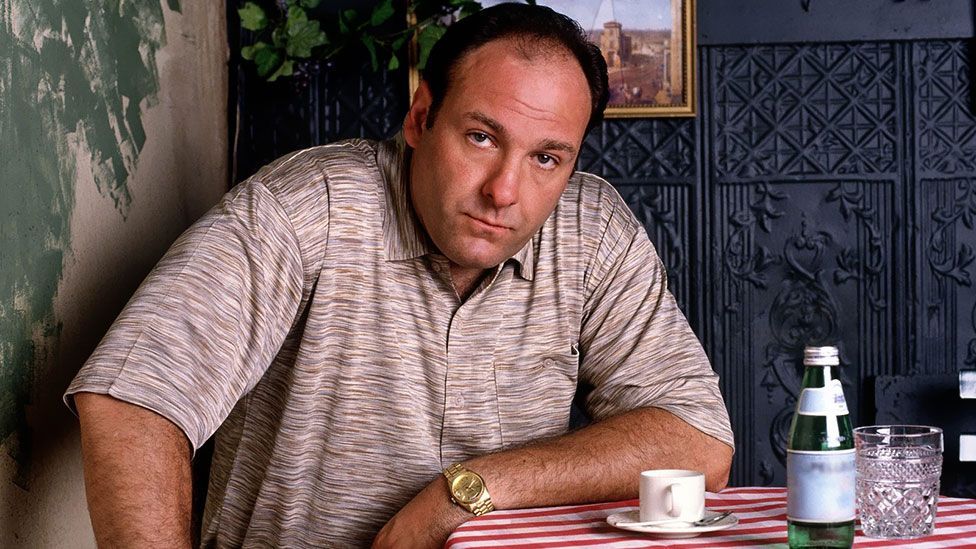 Crime boss (and loving family man) Tony Soprano of HBO's The Sopranos is often identified as the key anti-hero in US television drama. (Photo: HBO)
Crime boss (and loving family man) Tony Soprano of HBO's The Sopranos is often identified as the key anti-hero in US television drama. (Photo: HBO)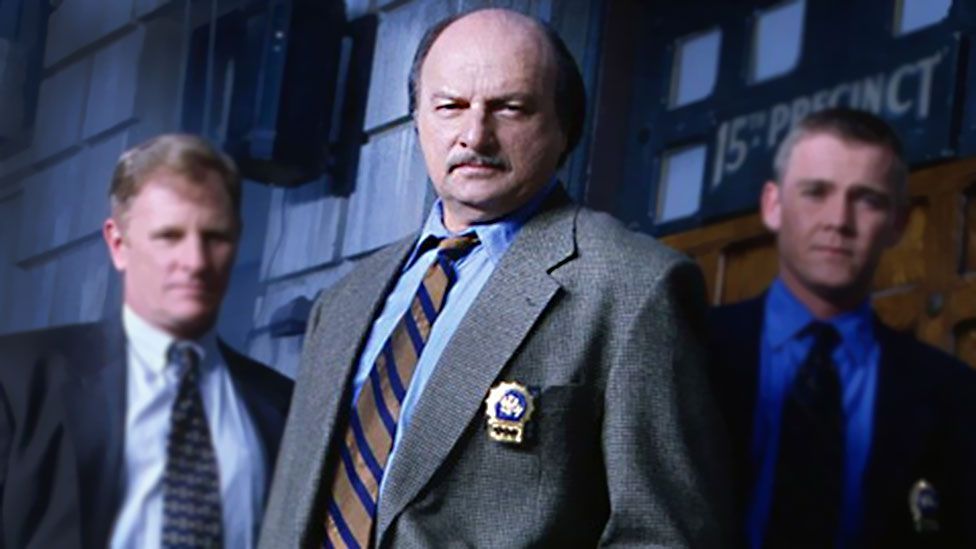 NYPD Blue ran from 1993 and won plaudits for its naturalistic feel. Detective Andy Sipowicz was – despite being a racist and a drunk – a loveable central character. (Photo: AMC)
NYPD Blue ran from 1993 and won plaudits for its naturalistic feel. Detective Andy Sipowicz was – despite being a racist and a drunk – a loveable central character. (Photo: AMC)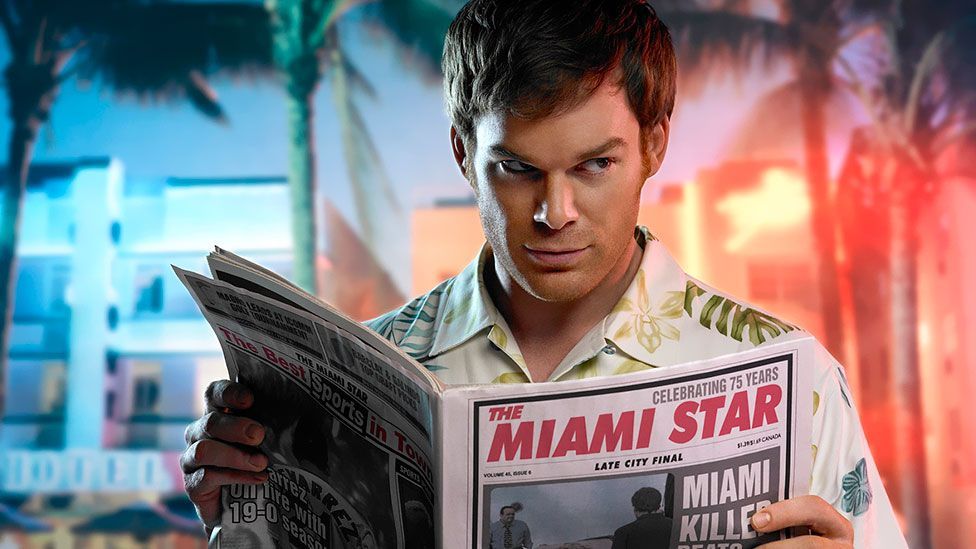 Dexter (played by Michael C Hall) is a police forensic analyst who is also a serial killer – but with a moral core. (Photo: Columbia)
Dexter (played by Michael C Hall) is a police forensic analyst who is also a serial killer – but with a moral core. (Photo: Columbia)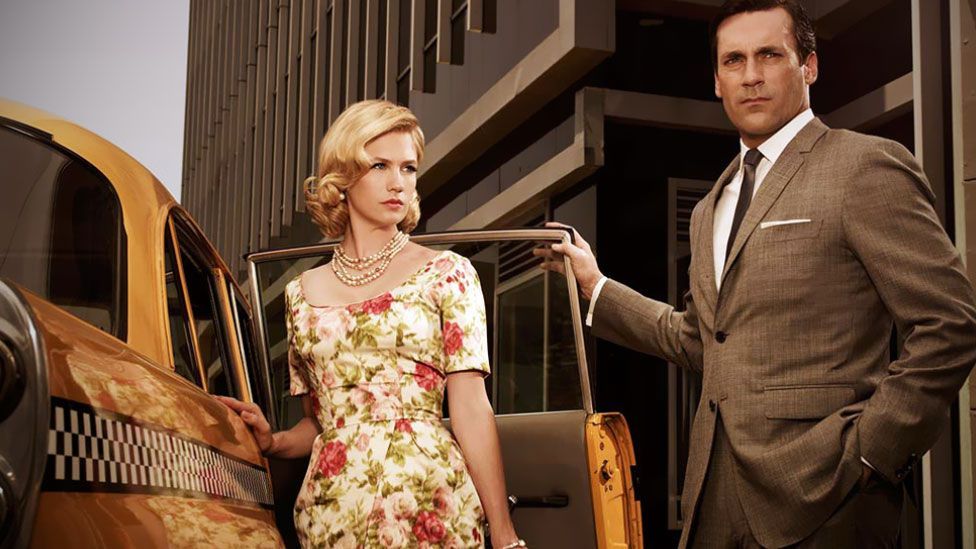 Mad Men follows the life – and mysterious back story – of advertising hot shot, Don Draper, whose womanising and boozy transgressions escalate as the series unfolds. (Photo: AMC)
Mad Men follows the life – and mysterious back story – of advertising hot shot, Don Draper, whose womanising and boozy transgressions escalate as the series unfolds. (Photo: AMC)
In House of Cards, a retelling of the 1990 BBC drama, Kevin Spacey plays the scheming, Machiavellian politician Francis Underwood. (Photo: Netflix)
In House of Cards, a retelling of the 1990 BBC drama, Kevin Spacey plays the scheming, Machiavellian politician Francis Underwood. (Photo: Netflix)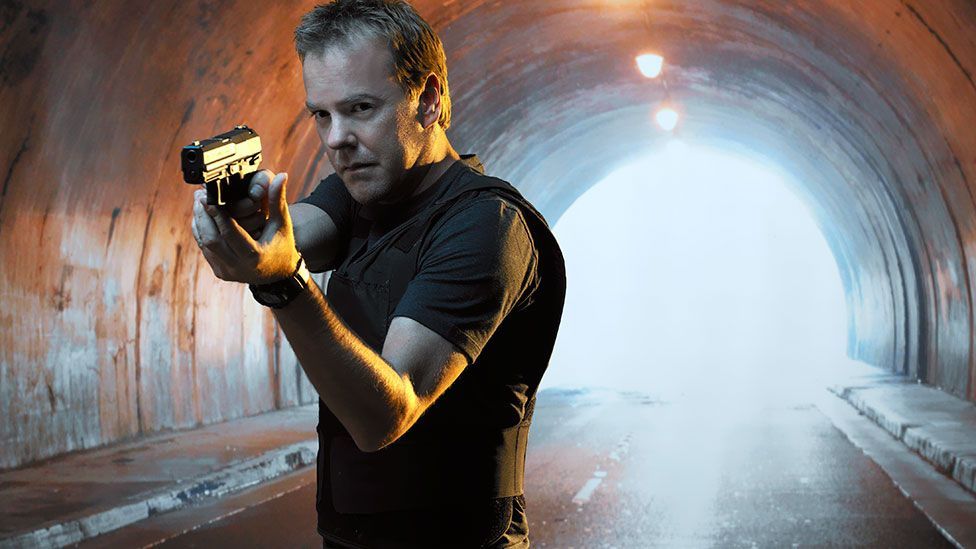 24's hero, Jack Bauer, has a fractious home life. As the head of the CTU (counter terrorism unit) his unorthodox methods (including torture) have created controversy. (Photo: Fox)
24's hero, Jack Bauer, has a fractious home life. As the head of the CTU (counter terrorism unit) his unorthodox methods (including torture) have created controversy. (Photo: Fox)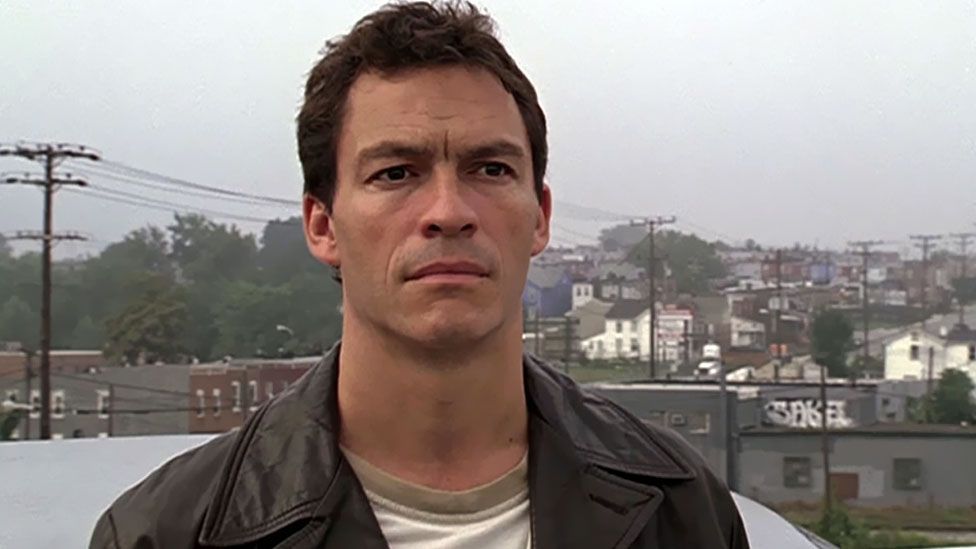 Jimmy McNulty is the troubled central detective in The Wire. Despite his faults – alcoholism, arrogance, infidelity – he's dedicated to challenging a corrupt system. (Photo: HBO)
Jimmy McNulty is the troubled central detective in The Wire. Despite his faults – alcoholism, arrogance, infidelity – he's dedicated to challenging a corrupt system. (Photo: HBO)
In FX crime drama, The Shield, Vic Mackey is a corrupt and brutal LAPD detective who commits crimes including theft and murder. (Photo: Columbia TriStar)
In FX crime drama, The Shield, Vic Mackey is a corrupt and brutal LAPD detective who commits crimes including theft and murder. (Photo: Columbia TriStar)

;