The country's art market is opening up – and it's an eye-watering prospect for the big international auction houses. Georgina Adam reports from Shanghai.
"Five million yuan!" shouted Jin Ling, Christie's dynamic new Chinese auctioneer, dressed in an eye-catching cherry-red jacket and standing spot lit at a mahogany rostrum. Up for sale was a fine jadeite figure of a roly-poly Buddha, just four inches high, which had started out at 450,000 yuan ($73,500). As Jin masterfully fielded bids in English and Mandarin from around the packed saleroom, applause and whoops erupted each time a paddle was waved. In the end, she cracked the hammer at 5.5 million yuan, meaning the tiny jewel made over $1m, ten times its estimate.
The setting was the ballroom of the extravagant new Shangri-la hotel in Shanghai, and the occasion was historic for Christie's. Jin was conducting the firm's first-ever auction in mainland China, which until recently debarred foreigners from doing any such thing in its territory. The country is a potential gold mine for the art market: auction sales of art and antiques in the mainland were worth an eye-popping $4.6 billion last year, according to its Ministry of Commerce.
Sotheby's and Christie's have now obtained the precious authorisation to do business in China. Sotheby's went first last year, doing a deal with the state-owned GeHua, which allows it to sell in the Beijing Freeport – a tax free zone for arts and entertainment companies – and other designated sites. It has already held two sales: one purely symbolic, the other a charity auction.
Then Christie's powered in from behind and six months ago obtained a licence to practice, this time anywhere in the mainland. It chose to set up in Shanghai, citing encouragement from the city, which is keen to stimulate more trade  and whose population of 23m makes it the largest in the world.
In the same week as Christie's auction, the government announced the opening of a 29 sq km free trade zone in the Pudong district. This will enable Christie's to bring in works of art for sale without paying import duty. And mainland buyers, if they leave them in the free trade zone, will not have to pay the swingeing import tax on art of 30% or more.
Restricted items
Even so, another major handicap remains. Neither Christie's nor Sotheby's can sell 'cultural relics': jades, scroll paintings and ceramics dating from before 1911 or 1949, depending on the category. Asked about this, the juiciest part of the market, Christie's' CEO Steven Murphy said diplomatically: ""We're happy to operate here without the freedom to sell [them], and when that changes we'll change with it; we're patient."
For years, foreign auction houses – including Sotheby's and Christie's – have operated without this constraint in tax-free Hong Kong, holding two series of sales each year, in spring and autumn. According to Murphy, 30% of the buyers in Hong Kong come from the mainland: last year, Christie's Hong Kong sales totalled $716m, 14% of its global auction sales. (Sotheby's revenues in the territory were a tad higher, at 15%). Murphy claimed that the new mainland sales will expand the market, and not cannibalise Hong Kong, by making it easier for collectors to buy locally.
"China in the 21st Century will be what the US was in the 20th and Europe in the 19th," Christie's owner François Pinault told me just before the auction: "It's terribly important for our future to be here."
Pinault, along with an impressive line-up of Christie's staff and top clients, had jetted in for a three-day round of cultural visits, forums and parties in advance of the auction – and hosted a sumptuous dinner catered by the renowned French chef Pierre Gagnaire, featuring a Chinese opera performance. For the preview and auction, the firm had constructed a series of rooms within the immense ballroom of the Shangri-la. As well as showing off the jewellery, art, wine and watches due to be sold, it boasted a 'salon privé' where works for private sale were displayed, along with tasters from its online and upcoming New York sales. "The point is to show the range of what we do," said Murphy.
Christie's denies there is any connection, but shortly before obtaining the licence to operate in China, Pinault and his son François-Henri had officially presented the Chinese government with a prize they have long coveted: two 18th Century Zodiac heads, looted from Beijing's Summer Palace in the 19th Century. Controversially, the bronzes were sold at a 2009 auction of the French fashion designer Yves Saint Laurent's art collection, but remained unpaid when their Chinese buyer refused to settle up, citing patriotic reasons.
Conspicuous consumption
The market for  luxury goods in China is enormous, with consumers eagerly snapping up brand names like Gucci, Saint Laurent and Alexander McQueen – all part of Pinault's sprawling Kering group. Christie's orchestrated the auction as a major branding exercise, with scarlet banners in the streets and its name splashed across a huge building overlooking the river. Mindful of the Chinese respect for longevity, on every occasion they hammered home the age of the company, which was founded in 1766.
The inaugural sale, with its mix of wine, watches, art and jewellery, was modest in size and, certainly for the art, of indifferent quality. So the total of almost $24m, at the top end of its pre-sale target of $16m-$25.3m, was encouraging, as was the enthusiastic response of the 950 people who crowded into the ballroom and an overflow room outside. Only one lot didn't sell, a painting by the Italian artist Giorgio Morandi, but a frankly awful Picasso, Homme Assis, 1969, made a miraculous $1.8m after a lively bidding battle. It was the first Picasso to be sold at auction in mainland China.
"Tonight was the first step in our development and we will continue individual sales from next year and beyond," promised the firm's Asia chairman, the Frenchman François Curiel after the sale: "Our dream was that Chinese buyers would be excited, and they were," he said.
If you would like to comment on this story or anything else you have seen on BBC Culture, head over to our Facebook page or message us on Twitter.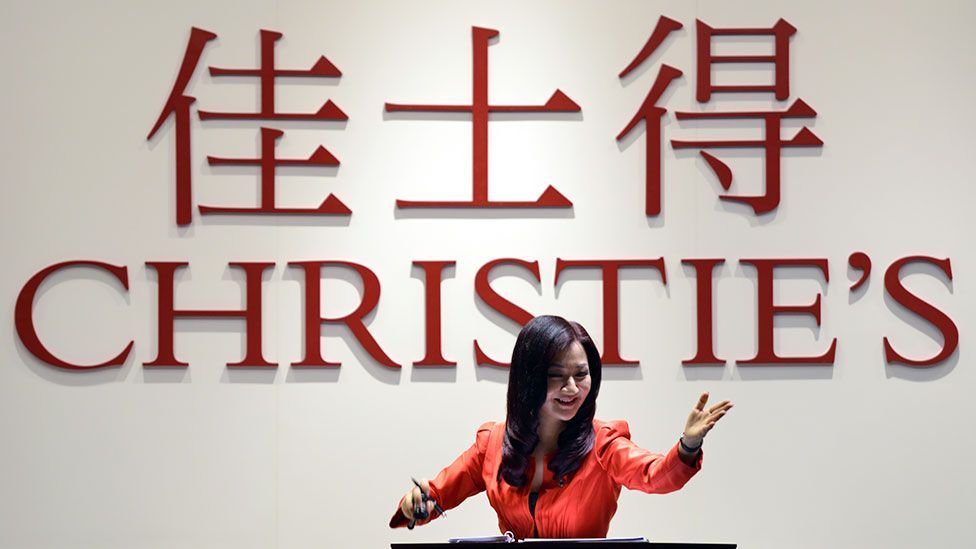 Christie's kicked off its first independent auction in mainland China in September 2013. The Chinese market is considered a key growth engine for global art sales. (Getty)
Christie's kicked off its first independent auction in mainland China in September 2013. The Chinese market is considered a key growth engine for global art sales. (Getty)
Works by contemporary Asian artists like Indonesia's Nyoman Masriadi, were included in the sale. (Getty)
Works by contemporary Asian artists like Indonesia's Nyoman Masriadi, were included in the sale. (Getty)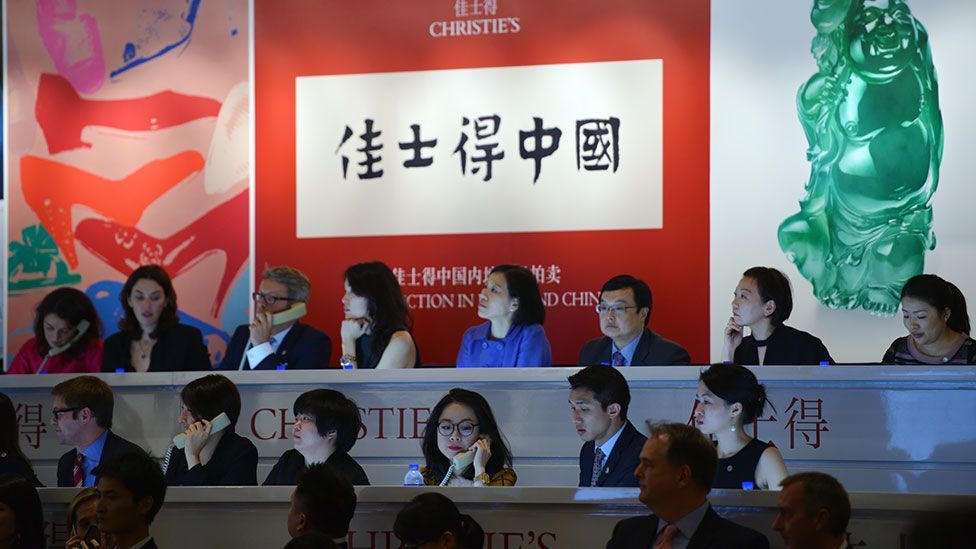 China is a potential gold mine for the art market: auction sales of art and antiques in the mainland were worth an eye-popping $4.6 billion last year. (Getty)
China is a potential gold mine for the art market: auction sales of art and antiques in the mainland were worth an eye-popping $4.6 billion last year. (Getty)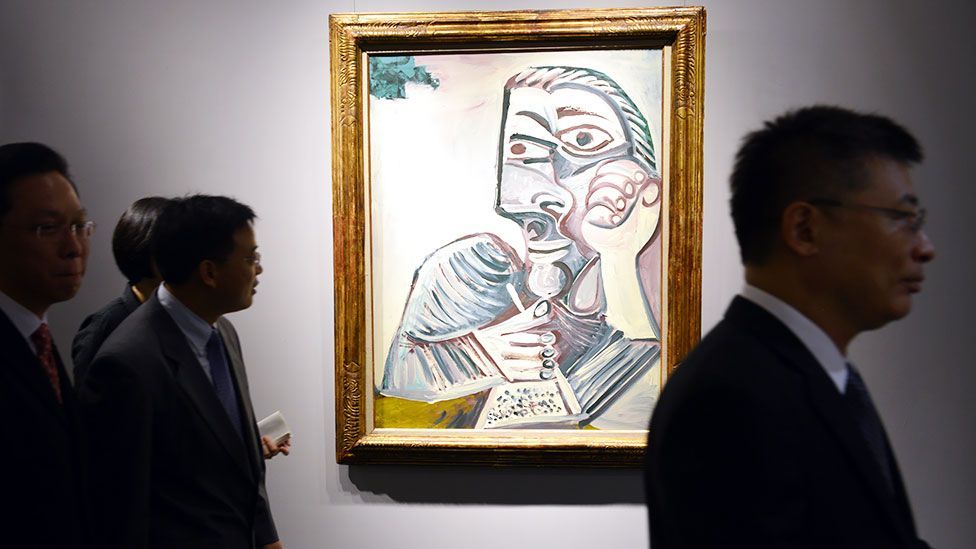 The Christie's event also let the auction house show off works from the collection of art dealer Jan Krugier that will be up for sale next month in New York. (Getty)
The Christie's event also let the auction house show off works from the collection of art dealer Jan Krugier that will be up for sale next month in New York. (Getty)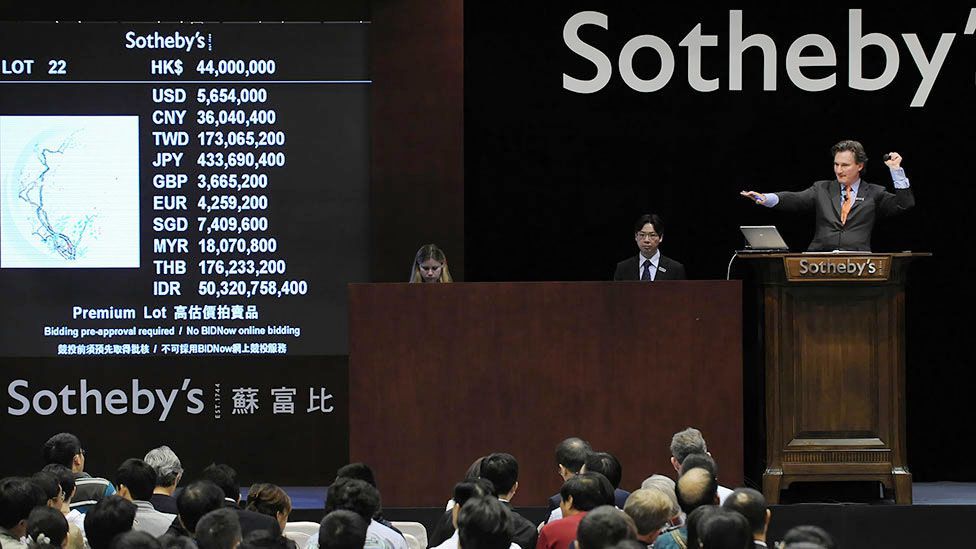 Christie's and Sotheby's have been trading in Hong Kong for years, with auctions in spring and autumn. Chinese buyers travel from the mainland to take part. (Xinhua)
Christie's and Sotheby's have been trading in Hong Kong for years, with auctions in spring and autumn. Chinese buyers travel from the mainland to take part. (Xinhua)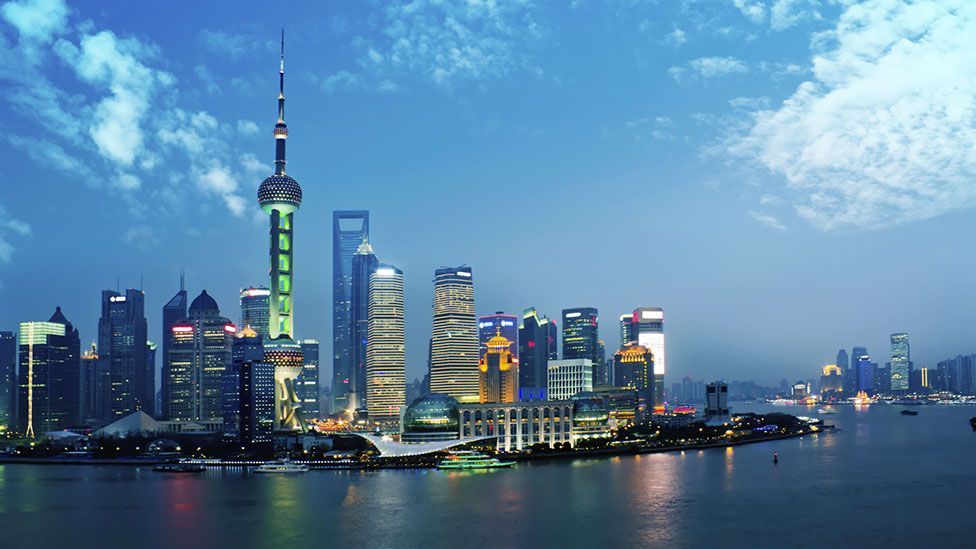 Shanghai's glittering Pudong district will be the site of a 29 sq m free trade zone, allowing Christie's to bring in works of art for sale without paying import tax. (Thinkstock)
Shanghai's glittering Pudong district will be the site of a 29 sq m free trade zone, allowing Christie's to bring in works of art for sale without paying import tax. (Thinkstock)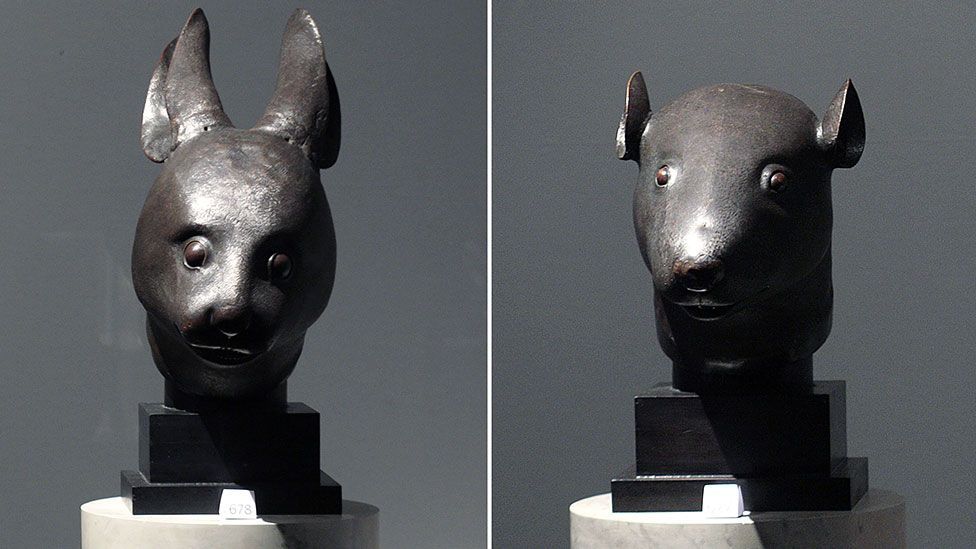 Christie's fell foul of the Chinese authorities in 2009 when it auctioned two bronze animal head sculptures, looted from Beijing's Summer Palace in 1860. (Getty)
Christie's fell foul of the Chinese authorities in 2009 when it auctioned two bronze animal head sculptures, looted from Beijing's Summer Palace in 1860. (Getty)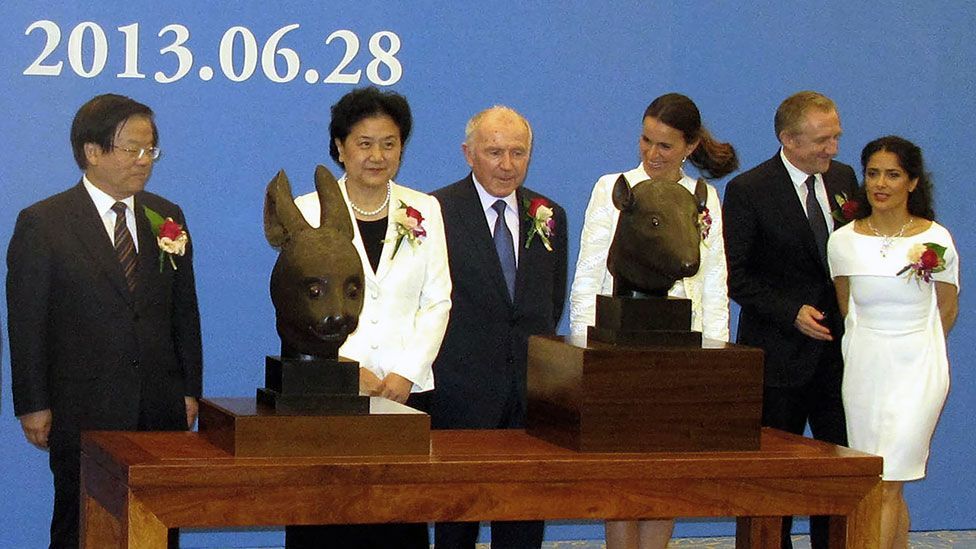 Christie's' owner François Pinault returned the heads shortly before Christie's licence to trade was allowed. The auction house denies any connection between the events. (Getty)
Christie's' owner François Pinault returned the heads shortly before Christie's licence to trade was allowed. The auction house denies any connection between the events. (Getty)