The dizzying prices that big-ticket works command can make buying art seem like a passport to riches. But if you believe that, think again, says Georgina Adam.
T
This month a Jeff Koons sculpture of a shiny, giant balloon dog is coming up for auction at Christie's New York, carrying an eye-popping pre-sale estimate: $35m-$55m. It is one of five such pieces, each a different colour, that the artist made (or rather, had made) in stainless steel over six years, from 1994 to 2000. Each of the other four is already in a high-profile collection. While the artist and his galleries guard prices carefully, these collectors probably paid under $6m for the costly mutts when they first bought them.
The autumn sales also include a $25m-$35m Picasso, and not one but two works by the highest priced sculptor in the world, Alberto Giacometti. A bust of the artist's brother Diego is looking for up to $50m and a painting, also of Diego, has the same target. Compare these with the current records for Giacometti: $14.6m for a Diego portrait head in 2002, and the same amount for a painting of the artist's final muse, a prostitute called Caroline, made in 2008.
With these rip-roaring price increases, it is easy to imagine that art is a good, even a fantastic place to park your money, particularly at a time when other forms of investment are producing virtually no returns. And indeed art is increasingly being treated as an alternative asset class, with banks, financial institutions and advisors taking a closer and closer interest in how to get a piece of the action.
But appearances can be deceptive, and art is by no means always a good investment. At the top end of the market, yes, there are huge profits to be made. However for those who can only afford to buy in the lower price ranges, it can be a terrible place to put your money.
Trophy hunters
At this point it is worth noting that the art market is not a single 'block' that always performs the same way – like gold – but a series of mini-markets that can behave very differently. While 20th- and 21st-Century art is much in demand today, other sectors are far less prized: for instance run-of-the-mill Victorian painting, English watercolours and almost anything Japanese are definitely out of favour. Even within a single artist's work, there can be variations: for example, André Derain's brightly coloured Fauve period is highly sought after but all his other works are far less valuable.
The colossal prices in the market today are given for a small number of top names being chased by a group of billionaires who are determinedly trophy-hunting. And they only want certain works: Picassos from the time of the artist's affair with Marie-Thérèse Walter, for instance, or a Warhol Jackie, or a Basquiat with a large, central gesticulating figure. The top works also have a starry provenance, coming from great collections, which further narrows the market. These are 'big-number items', only available to the mega-wealthy, and in fact statistically they skew the entire market, disguising a weaker situation lower down the scale.
It is important to realise that not everything goes up. Let's take, for example, a pretty painting of Nice by the French artist Raoul Dufy. One being offered for sale this month is estimated at up to $350,000, but a comparable version sold in 2009 for over $460,000. In the contemporary sector, works by Damien Hirst have lost some 30% of their value, dropping back to their 2005/6 levels at auction, although his gallery White Cube recently claimed he still sells well. An assemblage of pots by the Indian artist Subodh Gupta made £601,250 in 2008, but a comparable piece made just £265,250 in 2012 according to the art data site Artprice.com.
On the other hand, if you can catch a young artist on the way up, you can make a killing: works by the currently hot-hot-hot Colombian artist Oscar Murillo have rocketed from about $3,000 just two years ago in his gallery, to almost $400,000 at auction this year. The trick was to identify the Murillo from among all the other young hopefuls and give him a residency, as did the influential Florida collectors, the Rubells, last year, setting him on the path to fame and fortune.
Better together?
So why is investing in art not the sure-fire, get-rich-quick scheme it seems? Firstly, not everything goes up, as we have seen. Art is not a liquid investment, meaning that the owner of an artwork may not be able to sell it immediately, unlike say, stocks and shares. For the more major works, he or she would have to wait for a suitable auction or get a dealer to look for a buyer. Associated costs can be high: auction fees can add another 25% to the price, and the owner has to store, conserve and insure it. Art offers no income, unlike, say, property. Fashion is fickle, so in the contemporary art market today's hot artist might quickly be seen as old hat. And art is not 'fungible', meaning that you can't sell just a bit. With shares, you can hedge your bets by selling half your holding: but you can't chop your Banksy in two.
As part of the interest in art as an alternative asset class, a number of art funds have been created this century. These vehicles pool money from investors and buy works with the promise that at the end of a designated period they are sold and any profits shared.
The first dates back to 1904, when a group of art lovers bought paintings by the likes of Picasso and Matisse and resold them ten years later, quadrupling their investment. In the highly inflationary 1970s, British Rail put 2.5% of its pension fund in art, buying almost 2,500 works, from manuscripts to modern painting. When the railway liquidated the fund in 1999, results were highly variable: some of the art had performed poorly, while other parts did well. Overall the returns were in line with the Standard & Poor's Index, but no better.
Funds reappeared on the agenda during the art market boom of 2004-2008, but about half disappeared after the financial crisis, and there have been a number of disasters as well. The auctioneer Simon de Pury and investor Robert Tomei are thought to have lost millions of dollars in their Libra Fund (neither wanted to comment on this); a number of Indian art funds, put together in the heady days of the boom in Indian art and supposed to pay out in about 2009, have still not been able to reimburse their investors.
So investing in art isn't for the faint-hearted, nor for those who want something safe, and indeed financial advisors generally recommend putting no more than 5% - 10% of a portfolio into alternative assets such as art. A recent study by three economists throws further doubt on its money-making potential. They tracked the sale and resale of over 20,500 works of art between 1972 and 2010, and found that, using a technical tool called the Sharpe Ratio, the rate of return for art is just 0.04, rather than the 0.24 that had been previously been found. US equities perform better – their Sharpe Ratio over the same period stands at 0.30.
All this doesn't mean one shouldn't buy art, but one should buy it for the right reasons. If you buy art that you love, then you will still be happy to have it and live with it – even if it never makes you into an overnight billionaire.
If you would like to comment on this story or anything else you have seen on BBC Culture, head over to our Facebook page or message us on Twitter.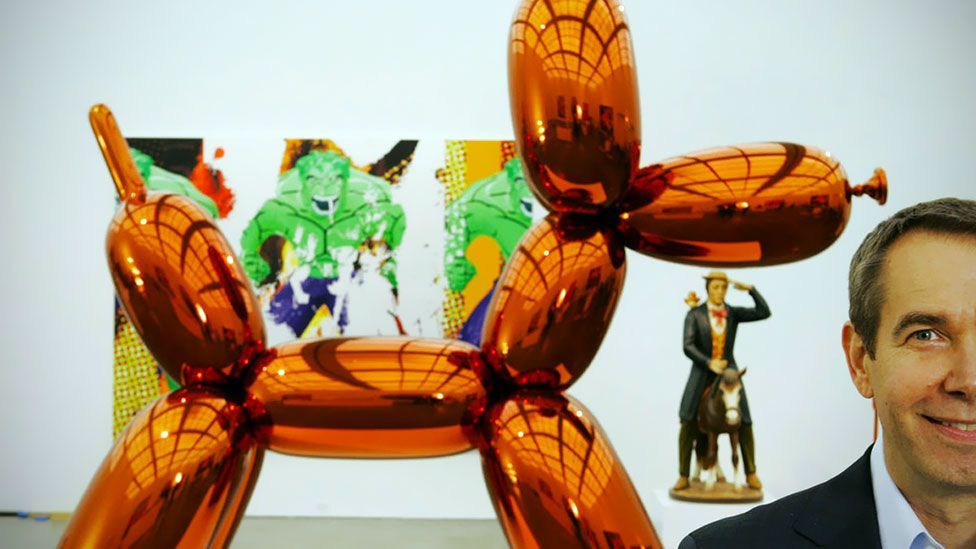 Jeff Koons has seen his fortunes rise in recent years. One of his Balloon Dogs is expected to fetch $35m-$55m at auction in New York this month. (MCA Chicago)
Jeff Koons has seen his fortunes rise in recent years. One of his Balloon Dogs is expected to fetch $35m-$55m at auction in New York this month. (MCA Chicago)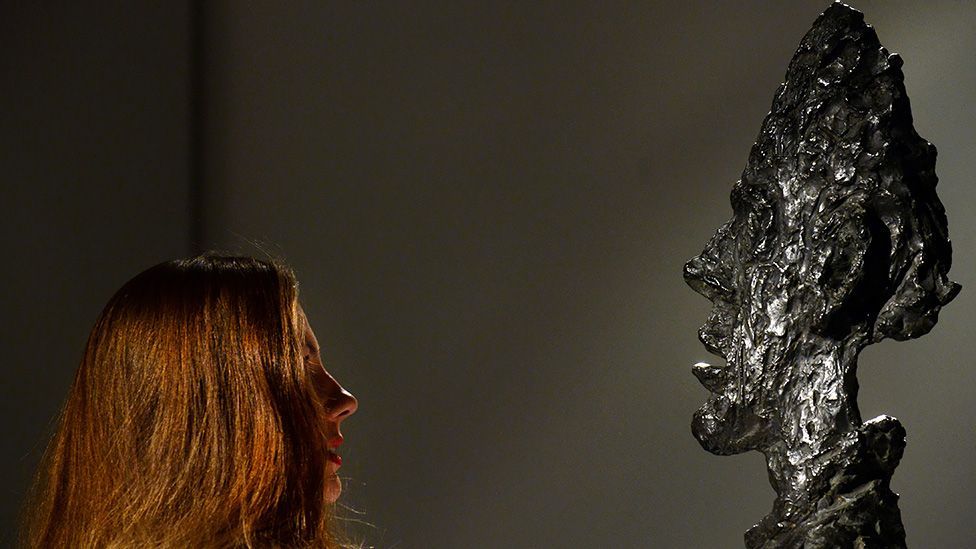 In 2002, a bust by Alberto Giacometti of his brother Diego sold for $14.6m. But in this autumn's sales a similar work by the same artist could cost $50m or more. (Getty)
In 2002, a bust by Alberto Giacometti of his brother Diego sold for $14.6m. But in this autumn's sales a similar work by the same artist could cost $50m or more. (Getty)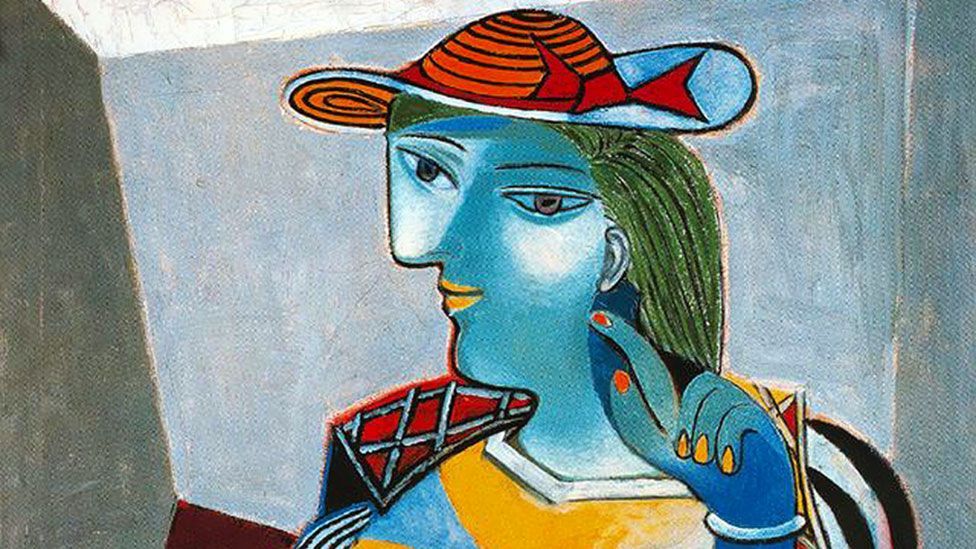 Marie-Thérèse Walter was Picasso's mistress in the 1920s '30s. His works from this period – particularly portraits of her – are highly sought after by collectors. (Wikiart)
Marie-Thérèse Walter was Picasso's mistress in the 1920s '30s. His works from this period – particularly portraits of her – are highly sought after by collectors. (Wikiart)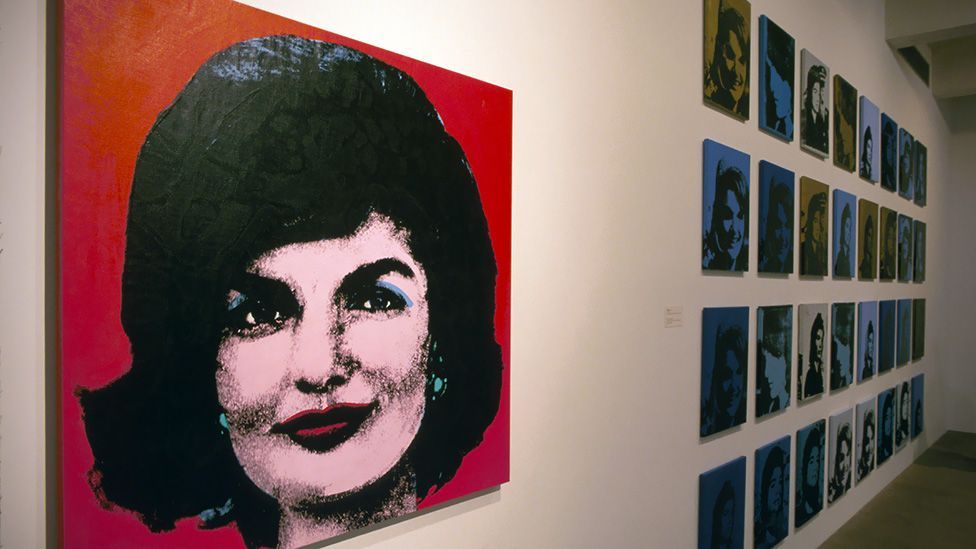 Likewise, Andy Warhol's screenprints of Jackie Kennedy are always hot items when they come onto the market. (Alamy)
Likewise, Andy Warhol's screenprints of Jackie Kennedy are always hot items when they come onto the market. (Alamy)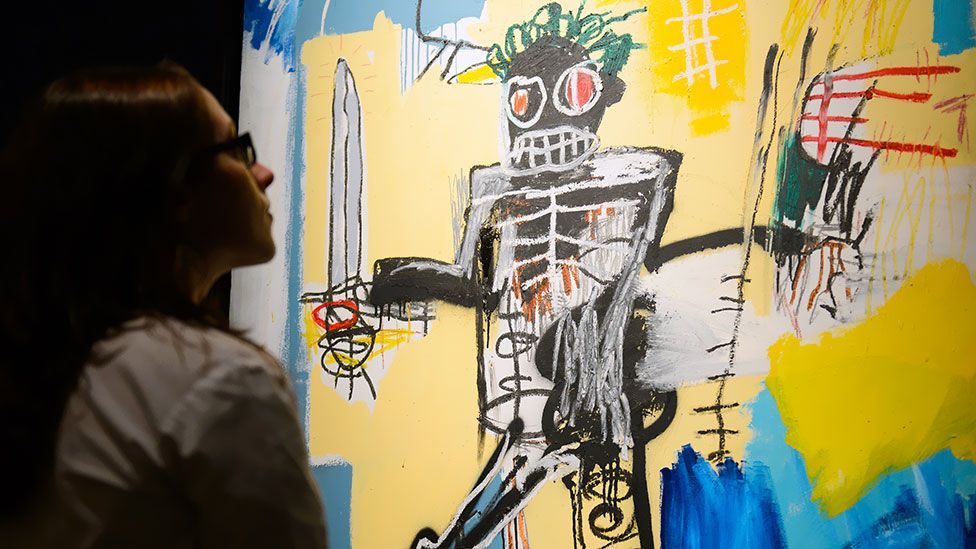 With paintings by Jean-Paul Basquiat, a central, gesticulating figure is sure to send prices sky high. (Getty)
With paintings by Jean-Paul Basquiat, a central, gesticulating figure is sure to send prices sky high. (Getty)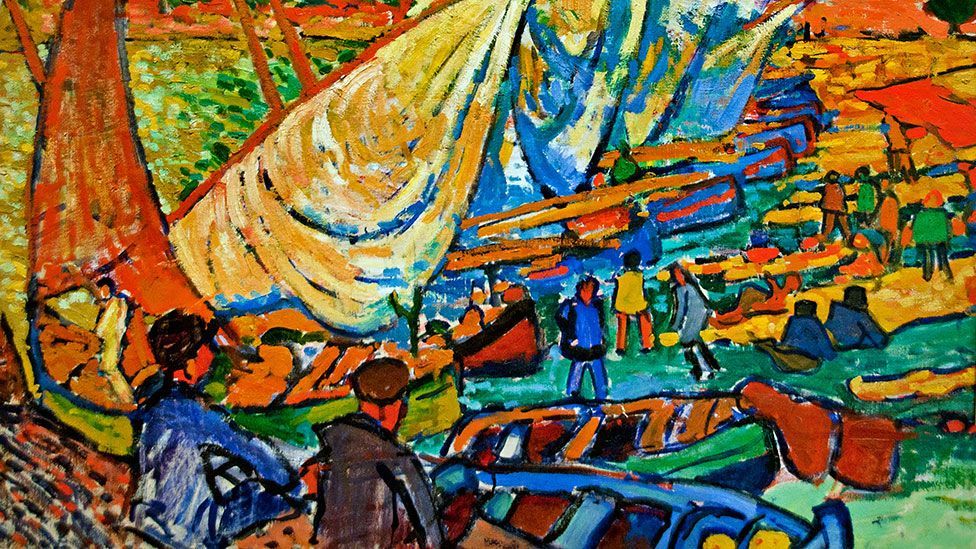 Works from André Derain's Fauve period are highly sought after and attract big money. But his other works are all much less valuable. (Alamy)
Works from André Derain's Fauve period are highly sought after and attract big money. But his other works are all much less valuable. (Alamy)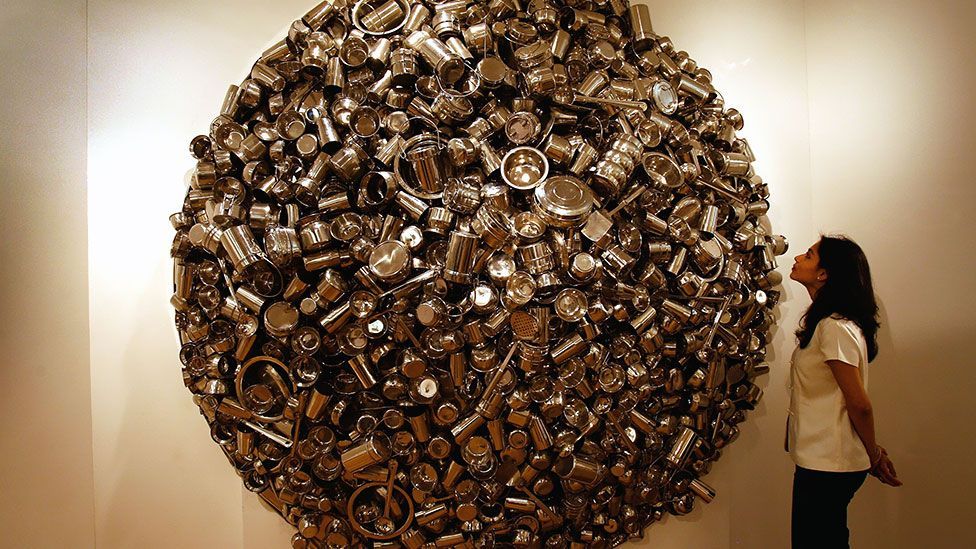 An assemblage of pots by Subodh Gupta sold at Christie's for £601,250 in 2008 – but a nearly identical work fetched just £265,250 in 2012. (Getty)
An assemblage of pots by Subodh Gupta sold at Christie's for £601,250 in 2008 – but a nearly identical work fetched just £265,250 in 2012. (Getty)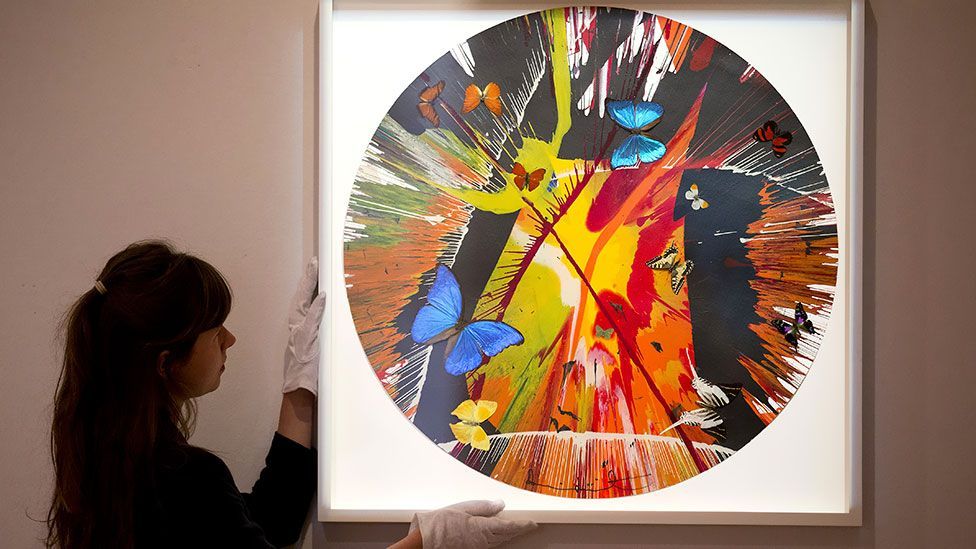 Recent sales of works by Damien Hirst have seen prices slump back to the levels they sold for at auction at in 2005/6. (Getty)
Recent sales of works by Damien Hirst have seen prices slump back to the levels they sold for at auction at in 2005/6. (Getty)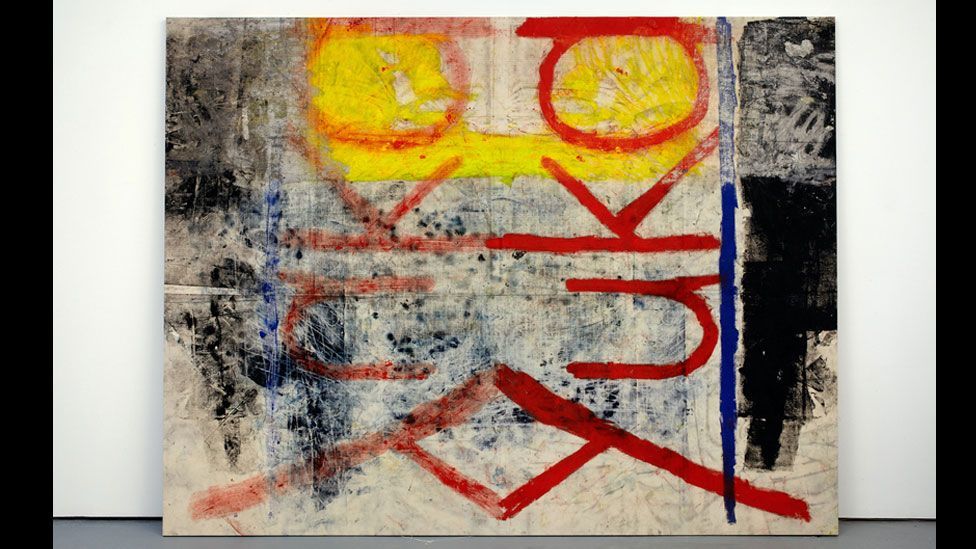 There is money to be made if you can spot an artist on the way up. In 2011, works by Oscar Murillo sold for $3,000; this year one brought in $400,000 at auction. (Oscar Murillo)
There is money to be made if you can spot an artist on the way up. In 2011, works by Oscar Murillo sold for $3,000; this year one brought in $400,000 at auction. (Oscar Murillo)

;