There is more in common between the Bard and blockbusters than men in tights, says Solvej Schou.
"You are a vain, greedy, cruel boy," snarls Sir Anthony Hopkins as the white-haired and bearded god Odin to his rebellious son in 2011's Marvel Studios film Thor.
"You are an old man and a fool!" howls Thor, played by toned, blond Chris Hemsworth, before he and his mythic hammer are cast out of their celestial home to the doldrums of Earth.   
That blistering exchange, ripe with Freudian father-son tension, disappointment and bravado, could come straight out of Shakespeare, from a tragedy like King Lear or Hamlet. And Tom Hiddleston's quest for power in the film and in last year's Marvel box office hit The Avengers is pure Macbeth.
Opening in US cinemas this weekend, Thor: The Dark World is filled with sibling rivalry, hubris and paternal frustration. Once again it shows the lasting influence of William Shakespeare in superhero films and in other big budget fantasy and adventure movies that dominate the big screen.
"Stan Lee, who edited and wrote most of the early Marvel comics, was heavily influenced by Shakespeare," says Stuart Moore, co-author of the Marvel tie-in book The Art of Thor: The Dark World. "It's evident in everything from the language the gods use to the larger themes behind the stories."
The playwright's the thing
In multiplexes aroundthe world, Marvel Studios' franchises rub shoulders with the X-Men, Hobbit and James Bond films. And increasingly, these genre movies attract classically-trained, heavyweight British actors like Anthony Hopkins, and also Royal Shakespeare Company alumni Sir Kenneth Branagh, Sir Ian McKellen, Sir Patrick Stewart, Dame Judi Dench and Dame Helen Mirren, to name a few.
"I guess great Shakespeare actors like McKellen, Dench, Mirren, Branagh and company have the capacity to scale the heights of human emotion that Shakespeare charts in roles like Lear, Hamlet, and Cleopatra," notes Gregory Doran, artistic director of the UK's Royal Shakespeare Company. "He challenges an actor to go to the limits of human experience, and find the surprising elements of humor and pathos, the absurd and the pathetic, at the very edges of catastrophe. Perhaps that's why they have the ability to play the almost superhuman scale that science fiction and fantasy demand."
Genre roles exist on a superhuman scale. They are made for movie-going masses who love high drama and strong heroes with cracks underneath their skin. And the Shakespearean backgrounds of the actors involved add respectability to material often dismissed as lowbrow.
Ian McKellen and Patrick Stewart, both Shakespearean juggernauts who have taken the title role in Macbeth on stage, battle against each other as Magneto and Professor Charles Xavier in the X-Men series, including the upcoming X-Men: Days of Future Past. McKellen will also reprise his Lord of the Rings turn as the wise wizard Gandalf in December's The Hobbit: The Desolation of Smaug.
Helen Mirren is best known to film buffs for her stately Oscar-winning role in 2006's The Queen, but Shakespeare aficionados might first recall her work on stage in Troilus and Cressida and As You Like It. She vamps it up as an assassin in the comic book film RED (2010) and this year's sequel RED 2. Judi Dench, with Shakespeare stage credits including Ophelia in Hamlet, Juliet in Romeo and Juliet and Lady Macbeth, has played steely British secret service boss M in seven popular James Bond movies.
It might be tempting to think these theatrical heavyweights take on pop culture roles just for the money. But that is not so, says Sean Howe, author of Marvel Comics: The Untold Story. "There's a lot of resonance with Shakespeare in these stories, and it's probably a comfortable, perhaps even nostalgic, mode for the actors. I would never accuse those fine women and men [of being] cash-grabbers, but let's say that these movies are cost-effective for them. They're not big budget romantic leads. It's probably the biggest possible payday they can enjoy. And they're in the company of other great actors."
Of gods and monsters
Shakespeare loved to map a hero's upward and downward journey and show how a tragic flaw or moral weakness makes them come unstuck. His tragedies, based on Greek, Roman, Danish-Nordic and English history and legends, are stuffed with elements of betrayal, lust, sibling and parental rivalry, supernatural beings, witches and ghosts.
Still, there is comedy too, with a royal fool or clever commoners as silly yet truthful commentators. Writer-director Joss Whedon added some saucy dialogue worthy of a fool to his superhero ensemble piece The Avengers, and followed it up with this year's black-and-white version of the Bard's tart romantic comedy Much Ado About Nothing.
The first Thor film was directed by Kenneth Branagh, who has starred in and overseen a slew of Shakespeare film adaptations, including Henry V, Hamlet, Love's Labour's Lost and his own version of Much Ado About Nothing. In Thor he sets up the Shakespearean motif of brother versus brother, vying for and defying their godly father's approval to take his throne.
Its follow-up, Thor: The Dark World, directed by Game of Thrones director Alan Taylor, places Thor at the center of a epic fight to save Earth from the marauding Dark Elves. For help he enlists the untrustworthy Loki, a role taken by Hiddleston, a fan favourite bred on Shakespeare. He told told GeekExchange.com and other outlets that he and Branagh discussed the similarities between cheeky, scheming Loki and the illegitimate son Edmund in King Lear. In Shakespeare's play, Edmund grows up in the shadow of the Earl of Gloucester's legitimate heir, Edgar, just as Loki, Odin's adopted son, the bastard offspring of a Frost Giant, was raised alongside Thor – and like Edmund, Loki plots to betray his brother. Thor himself takes after Prince Hal, the young, petulant heir to the throne who is a letdown to his royal father but later matures to become King Henry V.
"Thor: The Dark World features kings, commoners, family betrayals, invading armies, and troops dispatched in defense of the realm," says Moore. "Despite the low-culture trappings of comic book films, they're the closest thing in modern entertainment to the kind of grand-scale melodrama that Shakespeare trafficked in."
If you would like to comment on this story or anything else you have seen on BBC Culture, head over to our Facebook page or message us on Twitter.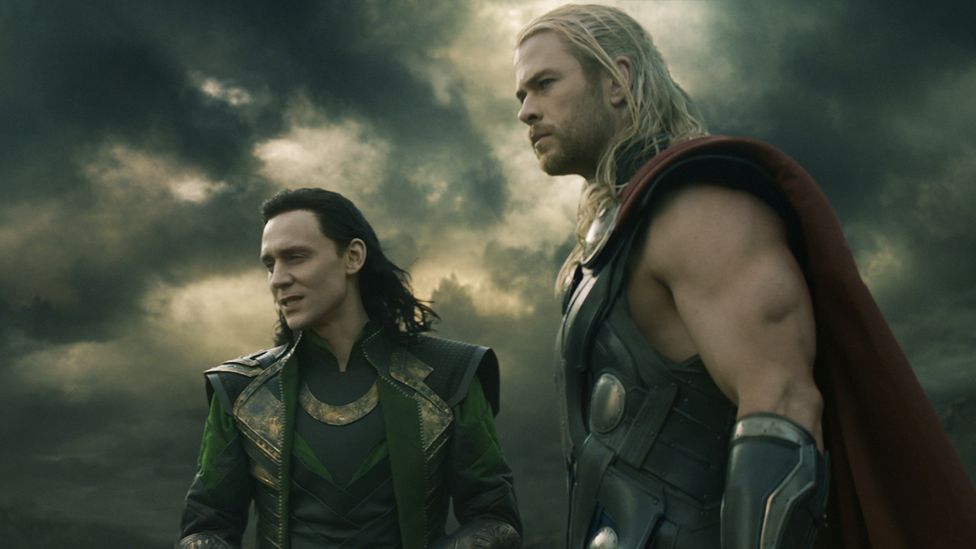 Like many comic book, sci-fi, or fantasy films, Thor: The Dark World, starring Tom Hiddleston and Chris Hemsworth, draws on Shakespearean inspiration. (Marvel Studios)
Like many comic book, sci-fi, or fantasy films, Thor: The Dark World, starring Tom Hiddleston and Chris Hemsworth, draws on Shakespearean inspiration. (Marvel Studios)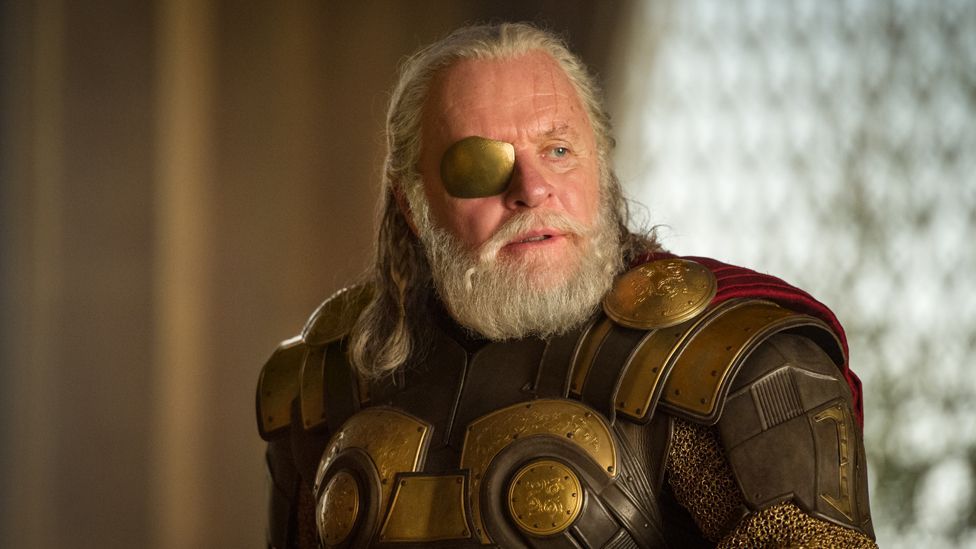 Kenneth Branagh directed 2011's Thor as a dialogue-heavy chamber drama about hubris, with Shakespeare veteran Anthony Hopkins mediating his sons' rivalry. (Marvel Studios)
Kenneth Branagh directed 2011's Thor as a dialogue-heavy chamber drama about hubris, with Shakespeare veteran Anthony Hopkins mediating his sons' rivalry. (Marvel Studios)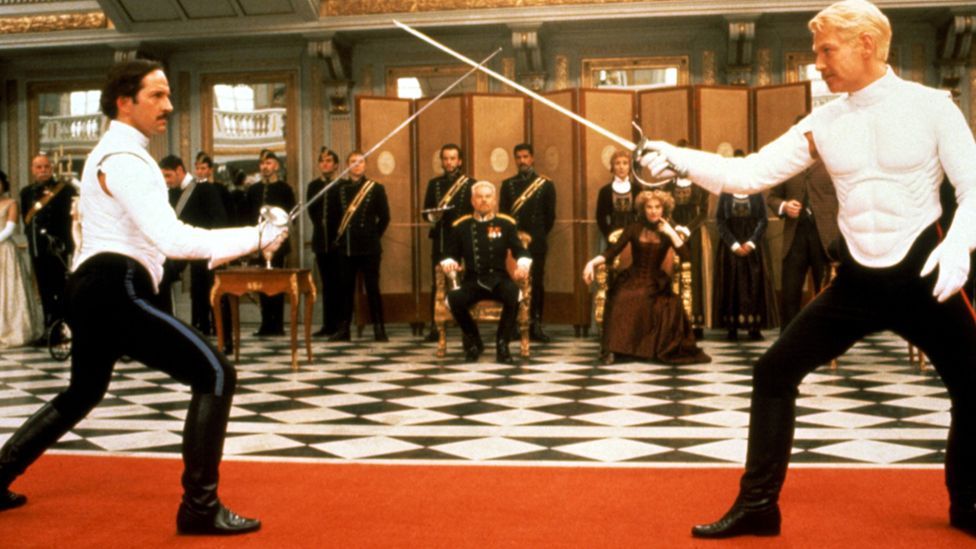 Branagh has previously starred in and directed many film adaptations of Shakespeare, like Hamlet, Henry V, Love's Labour's Lost, and As You Like It. (Everett Collection/Rex)
Branagh has previously starred in and directed many film adaptations of Shakespeare, like Hamlet, Henry V, Love's Labour's Lost, and As You Like It. (Everett Collection/Rex)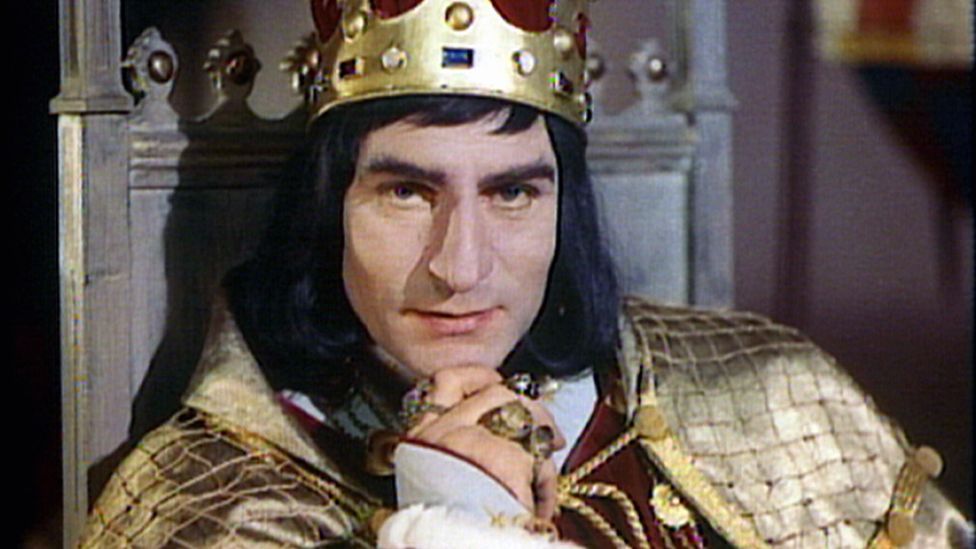 Branagh's pattern of toggling back and forth between Shakespeare and popular genre fare follows a long tradition dating to Laurence Olivier, seen here in Richard III. (Rex)
Branagh's pattern of toggling back and forth between Shakespeare and popular genre fare follows a long tradition dating to Laurence Olivier, seen here in Richard III. (Rex)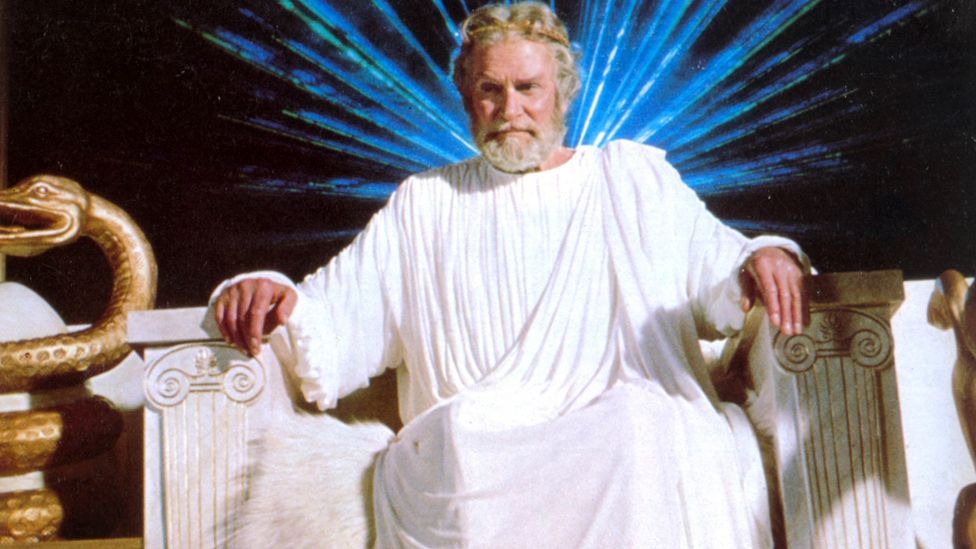 Olivier could lend class to otherwise lowbrow films like Clash of the Titans. But Shakespeare's plays were also populist entertainments – the blockbusters of their day. (Rex)
Olivier could lend class to otherwise lowbrow films like Clash of the Titans. But Shakespeare's plays were also populist entertainments – the blockbusters of their day. (Rex)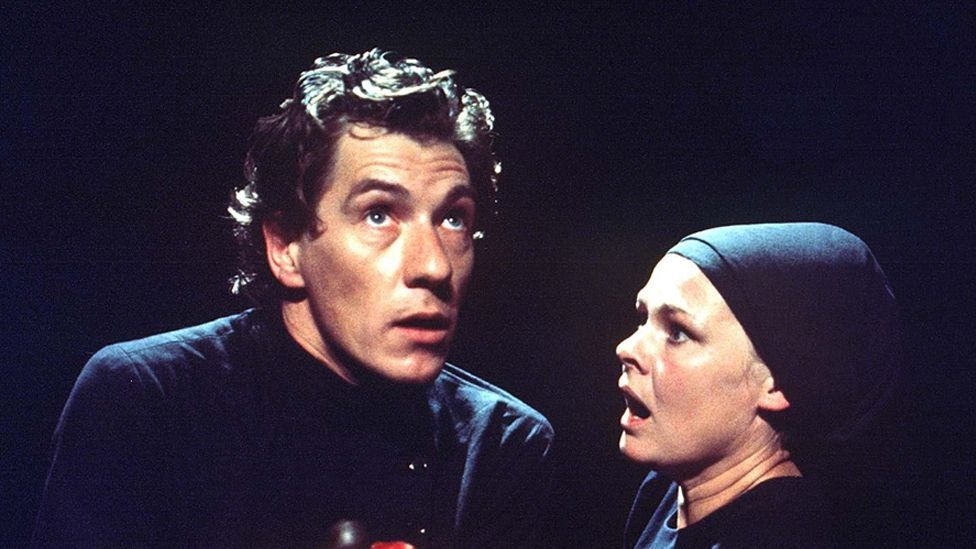 Genre film heavyweights Ian McKellen and Judi Dench honed their skills performing the Bard's plays on the stage – like Trevor Nunn's 1979 version of Macbeth. (Rex)
Genre film heavyweights Ian McKellen and Judi Dench honed their skills performing the Bard's plays on the stage – like Trevor Nunn's 1979 version of Macbeth. (Rex)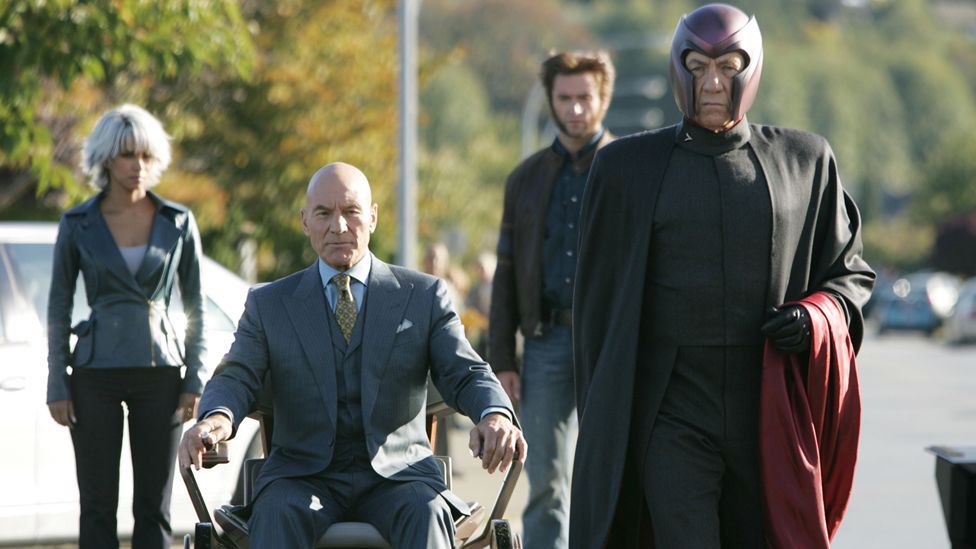 McKellen has starred as Gandalf in The Lord of the Rings, and as Magneto in the X-Men franchise he appeared opposite fellow Shakespeare vet Patrick Stewart. (Rex)
McKellen has starred as Gandalf in The Lord of the Rings, and as Magneto in the X-Men franchise he appeared opposite fellow Shakespeare vet Patrick Stewart. (Rex)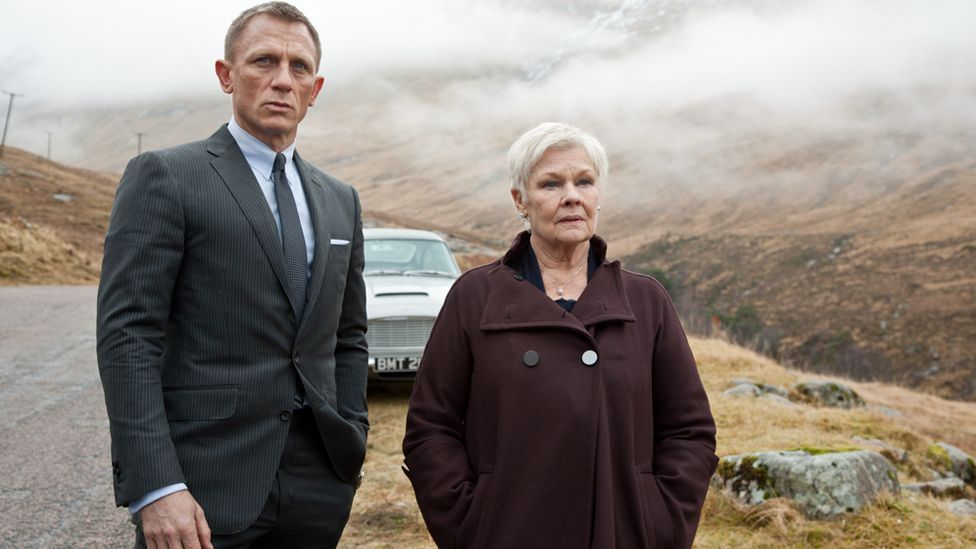 Judi Dench appeared in seven James Bond movies as 007's boss M. She has also appeared in other genre fare like The Chronicles of Riddick. (Col Pics/Everett/Rex)
Judi Dench appeared in seven James Bond movies as 007's boss M. She has also appeared in other genre fare like The Chronicles of Riddick. (Col Pics/Everett/Rex)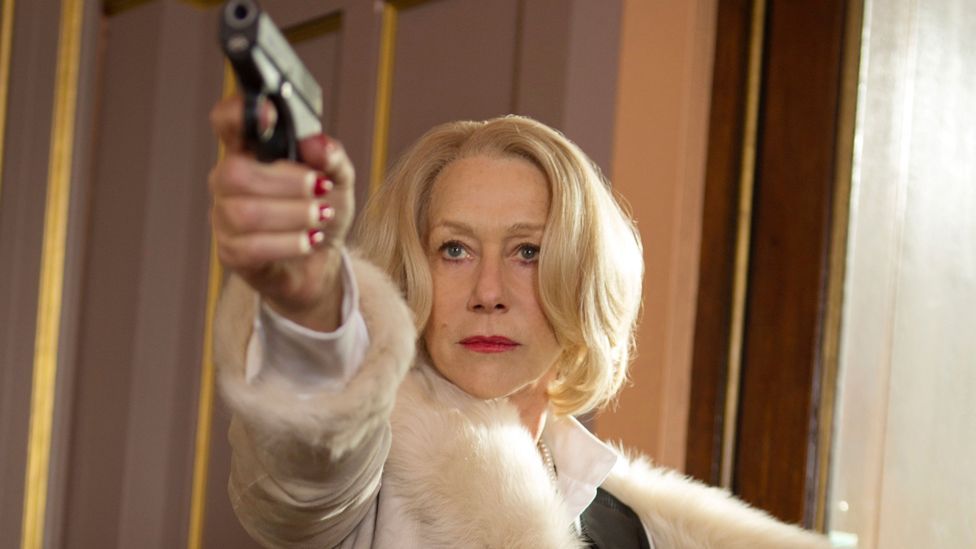 Helen Mirren began her career with the Royal Shakespeare Company in the late 1960s. But her film work has blended prestige projects with comic book films like Red and Red 2. (Rex)
Helen Mirren began her career with the Royal Shakespeare Company in the late 1960s. But her film work has blended prestige projects with comic book films like Red and Red 2. (Rex)