The British Library has announced a new exhibition of the graphic artform, rethinking it as a research tool. BBC Culture rounds up five smart publications.
T
The UK's biggest exhibition of British comics has just been announced, and it's no Comic Con. Instead, newly discovered Victorian comics will be on show alongside more familiar titles like V for Vendetta this May  at the British Library.
More accustomed to displaying ancient manuscripts, the library is treating the graphic artform with respect. One of its curators, Adrian Edwards, said that comics should be "taken seriously as a research tool", like great works of literature or "any other primary source".
Comic books are increasingly taking on weighty themes. Here are five recent examples that exercise the grey matter.
Graphic Canon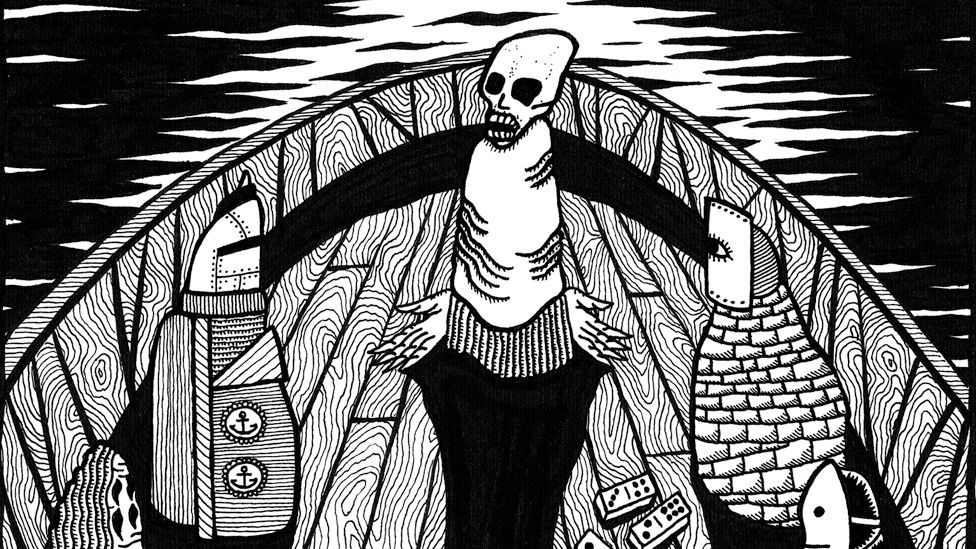 A trilogy of anthologies edited by Russ Kick, who has variously been described as "an information archaeologist" and "a Renaissance man", this series presents classic literature as comic strips. Covering everything from epics like Gilgamesh, The Iliad and Beowulf to Shakespeare, Tolstoy and the Beat poets, it's a visual tour of the literary canon.
Freud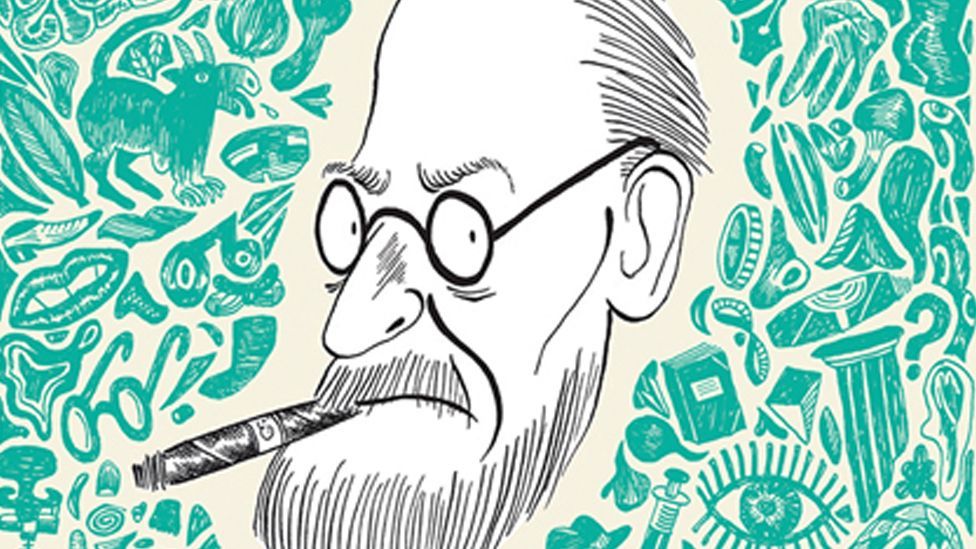 Covering the life and career of Sigmund Freud in just 60 pages, this graphic biography features some of the pioneering psychoanalyst's most famous cases, as well as walk-on parts from his contemporaries (one image shows him lounging on a ship's deck with Jung). Written by psychoanalyst Corinne Maier, it reflects its subject with dreamlike visions and a naked mother or two. Its publishers, Nobrow, are about to bring out a pictorial retelling of Ernest Shackleton's expedition across the Antarctic.
Feynman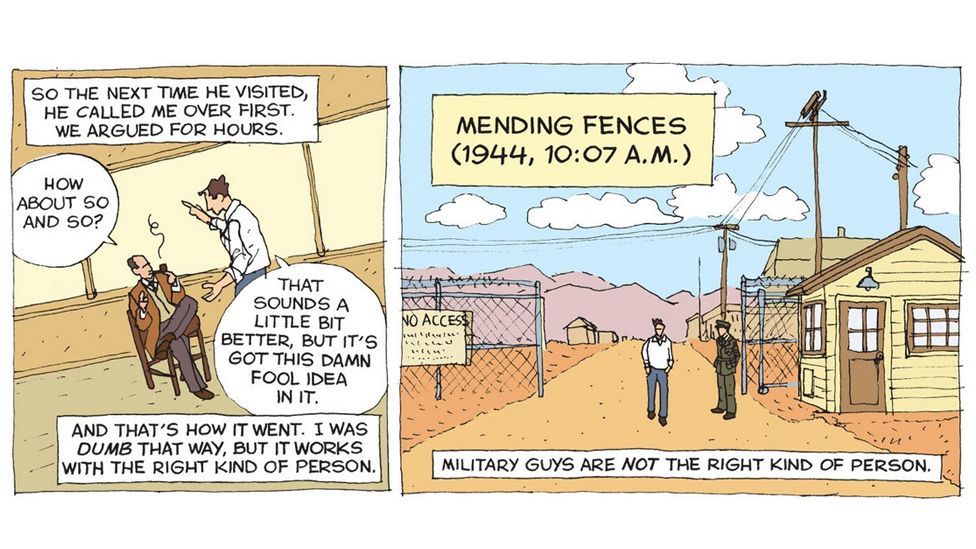 This reached Number 1 in the New York Times bestseller list, which is no mean feat for a graphic biography of a quantum physicist. Written by former nuclear engineer Jim Ottaviani –who has also written about Niels Bohr and early palaeontologists – it tells the story of Richard Feynman's life from his childhood on Long Island to his work on the Manhattan Project and the Challenger disaster. The book includes a graphic recreation of the series of lectures Feynman gave on quantum electrodynamics in 1983. A Nobel Prize-winning superhero comic.
Supergatari: History of World Philosophy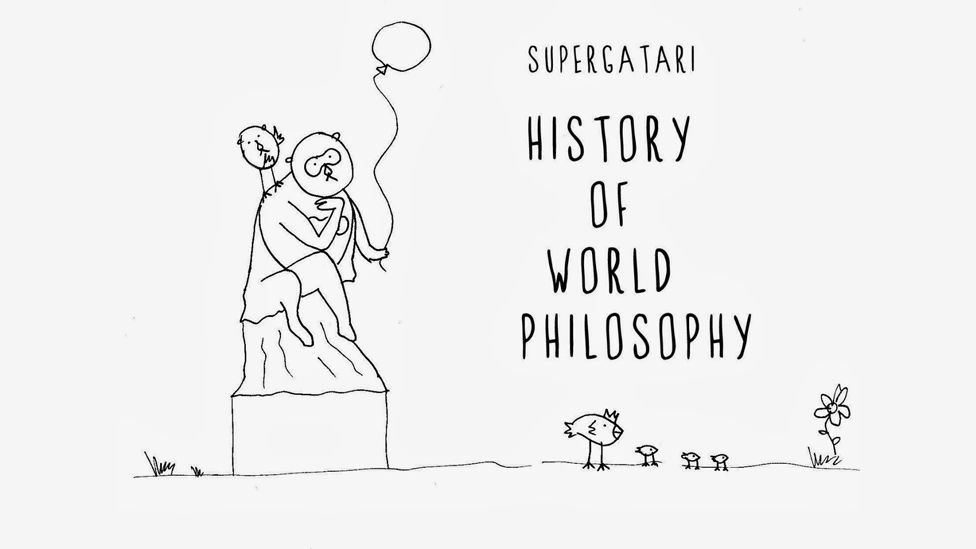 Philosophy is given a comic book treatment with this eBook about a cartoon superhero who bends the space-time continuum to discuss ideas with the world's most influential thinkers. From roof-jumping with Kierkegaard to archaeological digging with Foucault, Supergatari isn't afraid of big ideas: the character also appears in a video clip about paradigm shifts.
Darwin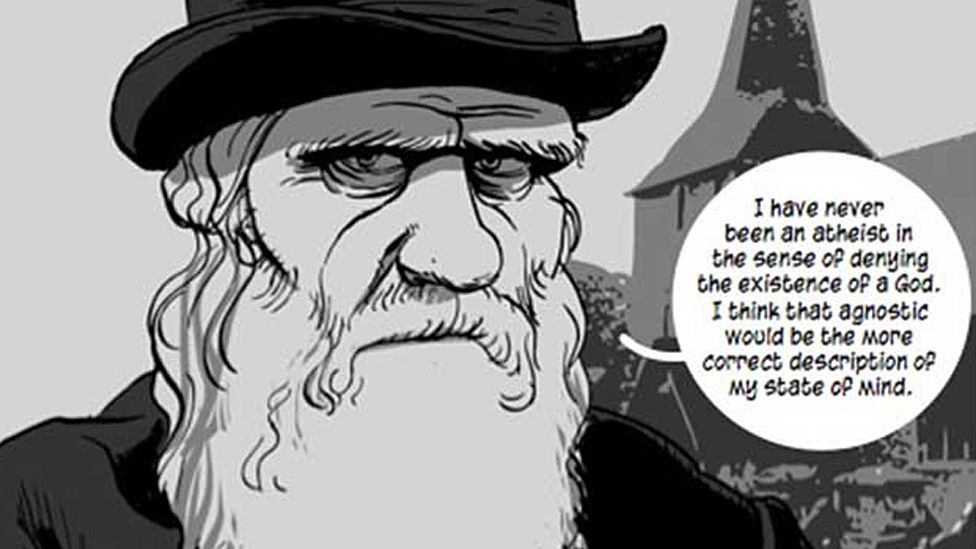 Venturing into graphic art, Smithsonian Books published this biography of Charles Darwin, introduced by a group of wild animals in Madagascar. It sets the 'beetling' expeditions of Darwin's youth within the wider context of creationism and the scientific culture that framed his thinking.
If you would like to comment on this story or anything else you have seen on BBC Culture, head over to our Facebook page or message us on Twitter.