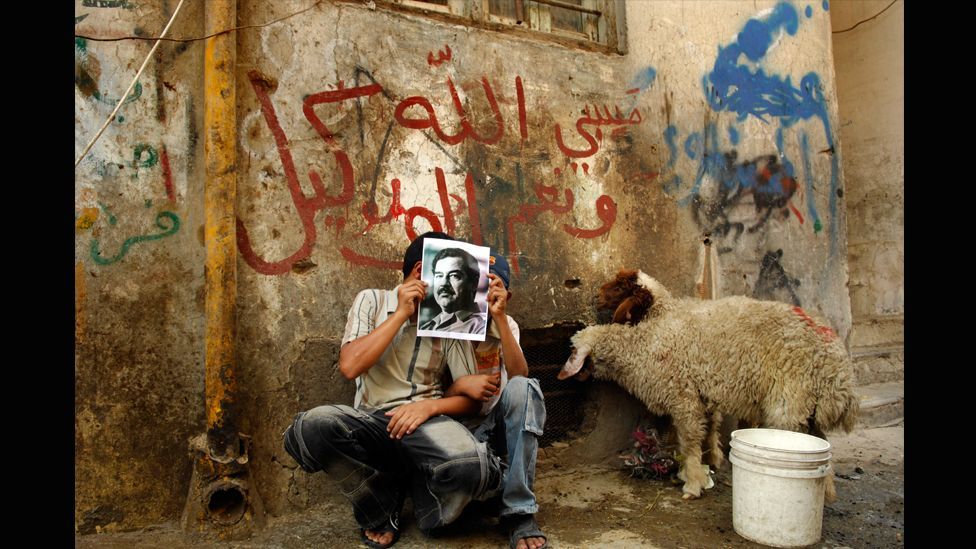 Real lives
Jamal Penjweny was born in Kurdistan in 1981 and began taking photographs as a young shepherd. Drawing on village stories told to him by his neighbours at night, his work was shown in the Iraqi pavilion for the 2013 Venice Biennale, and is currently featured in two UK exhibitions.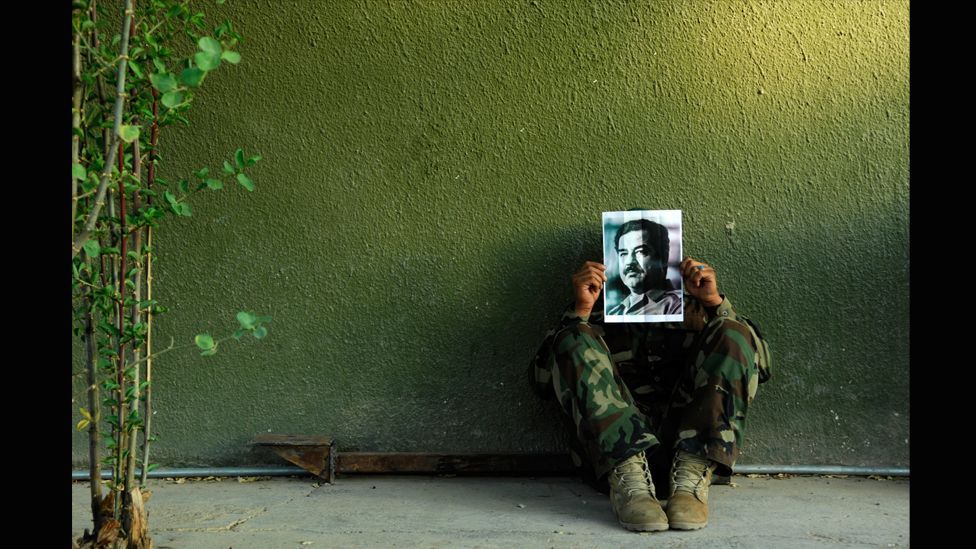 Camouflage
[Saddam is Here](http://ikon-gallery.org/event/jamal-penjweny/) – Penjweny's first solo exhibition, currently on show at the Ikon Gallery in Birmingham – features his photo project revealing Iraqi people in everyday situations, each holding a life-sized picture of former dictator Saddam Hussein's face in front of their own.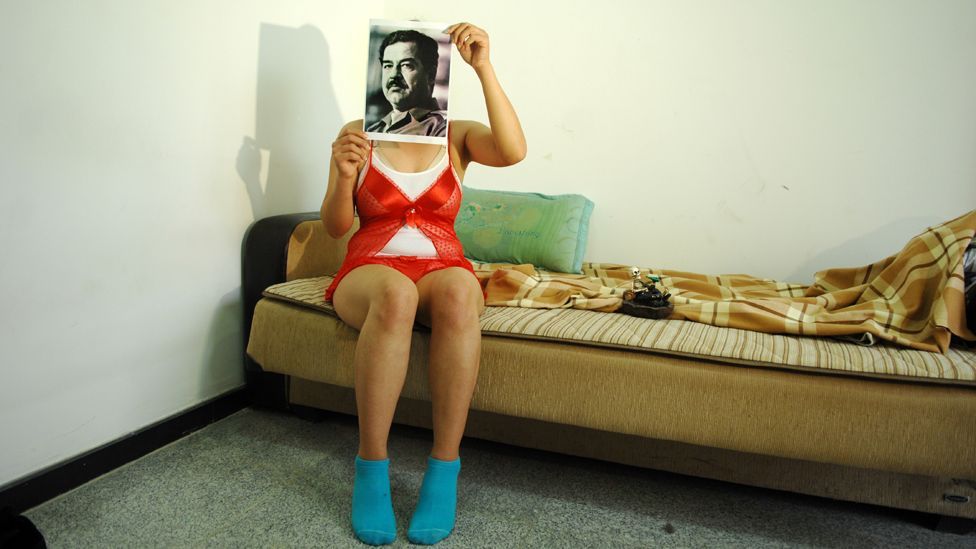 Behind the mask
On his [website]( http://www.jamalpenjweny.com/), Penjweny says: "They supported him, they cheered for him, they beautified his cruelty, crimes and they... put him in power to be the godfather of Iraq. Saddam is here. Iraqi society cannot forget him even after his death because some of us still love him and the rest are still afraid of him."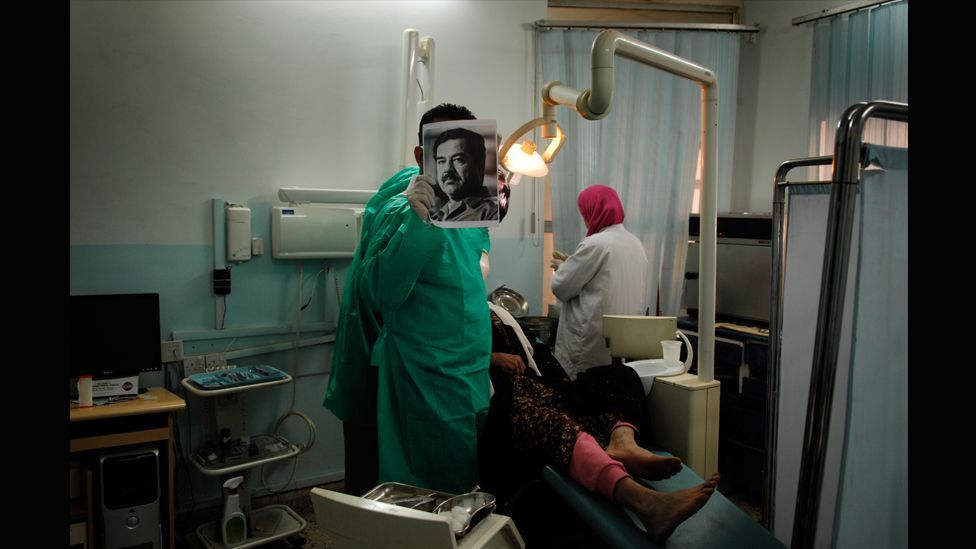 In his shadow
Through Penjweny's series, taken in 2009 and 2010, the lives of surgeons, potters, farmers and butchers can be glimpsed behind the imperious mask. "His shadow is still following Iraqi society everywhere," he says.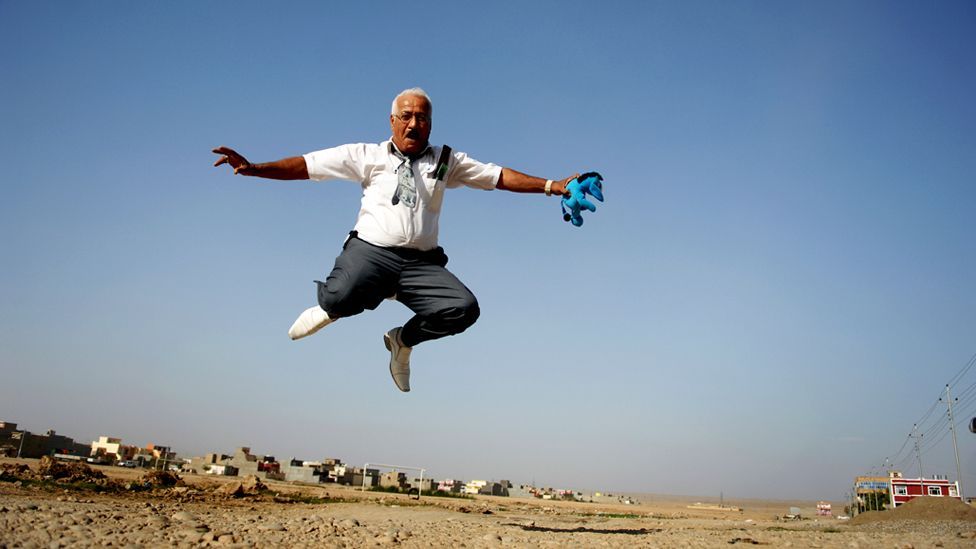 Flying high
The Ikon Gallery's director Jonathan Watkins was the curator of the Iraqi pavilion at the Venice Biennale, which was called Welcome to Iraq; an exhibition of the same name has just opened at the [South London Gallery]( http://www.southlondongallery.org/page/144/Welcome-to-Iraq/954). Showing all 11 of the artists who took part in the Biennale, the show also includes work by Penjweny. While covering the Iraqi conflict between 2006 and 2010, he photographed his countrymen leaping in the air for a project called Iraq is Flying.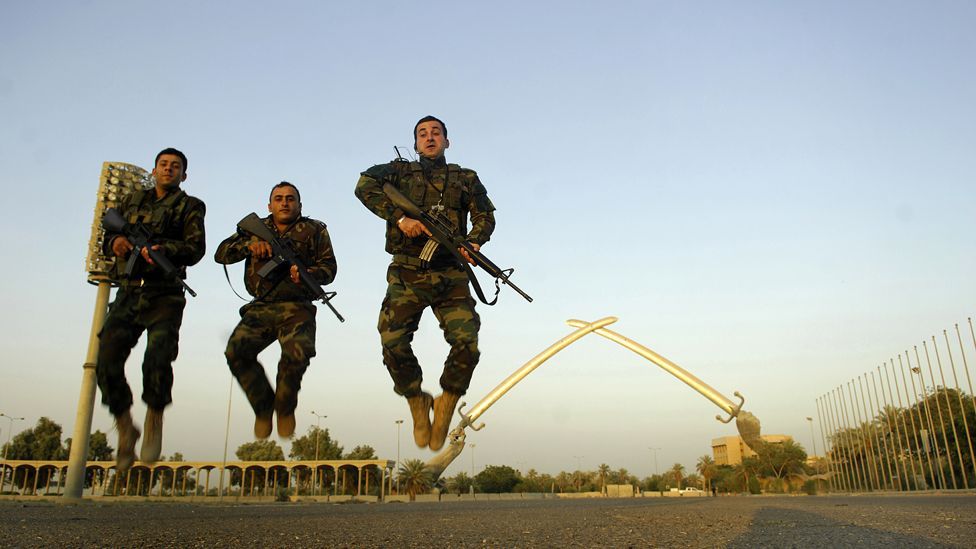 Dangerous art
When the Biennale show opened, Watkins revealed the difficulties involved in finding the artists and staging the pavilion. "The security required for research – bullet-proof cars, soldiers, bomb-proof accommodation etc – is just the beginning of the story. Then there is the business of negotiating travel arrangements for the artists... and transport out of a country that is peppered with check-points." Penjweny was unable to obtain a visa to attend the opening of his solo exhibition.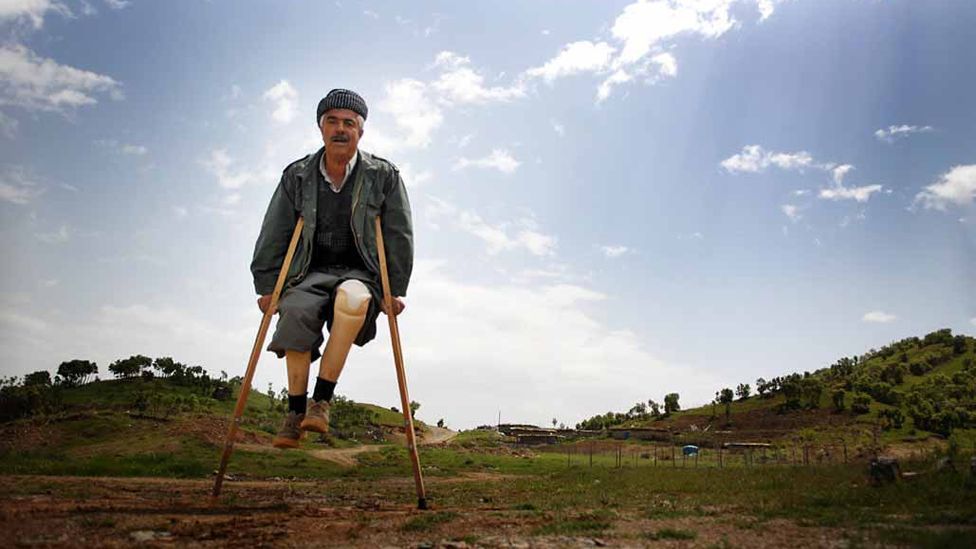 Against all odds
"Jumping was my dream when I was a child," says Penjweny. "The memories from our childhood still exist, or in another expression, we still carry a bit of the child inside us." This image shows a farmer – missing both legs below the knee – doing his own kind of leap, in a minefield.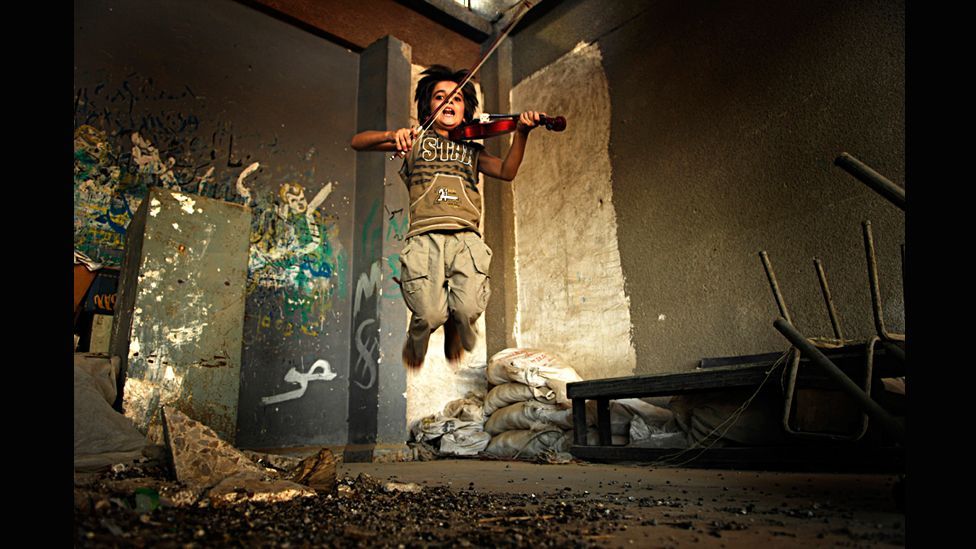 Memory palace
"In my village growing up we didn't have electricity so when I was a child I brought all the old people to my house to tell stories about life and the beautiful things in life. That is where I got all the beautiful images in my mind and all of my art comes from that... I miss them."