Frank O'Hara's poems capture the heady moment in the 1960s when American art stepped out of Europe's shadow – but they are just as relevant now in the internet age, writes Jane Ciabattari.
A
A decisive era in American cultural history ended in July 1966 when Frank O'Hara was struck down by a jeep in the dunes on Fire Island. He died at the height of his powers. O'Hara was a founder – with John Ashbery, Barbara Guest, Kenneth Koch and James Schuyler – of the New York School of poets and was also an art critic and a curator. He was a catalytic figure at the intersection of writing, art, dance and music at a seminal time in the US – that postwar moment when American artists began to assert originality after long being overshadowed by Europeans. O'Hara was a sort of Hermes figure of the time, the painter Jasper Johns told Brad Gooch, O'Hara's biographer, "carrying messages among poets and painters, both as a poet and Museum of Modern Art curator, involved in not only the studios but the lives of the artists."
O'Hara was buried in Green River Cemetery in East Hampton, New York, not far from Jackson Pollock's grave. When his long-time roommate Joe LeSueur was leaving the cemetery on the day of the funeral, notes Gooch, he said to painter Philip Guston, "He was our Apollinaire."
"The implication was that if he was Apollinaire, then de Kooning was Picasso, Larry Rivers [was] Bonnard, and Kenneth Koch, Max Jacob," says Gooch, whose City Poet: The Life and Times of Frank O'Hara (1993), has just been reissued and is now being developed as a film by producer Donald Rosenfeld. "By writing poems on napkins at the Cedar Bar, recording what Allen Ginsberg called his 'deep gossip,' O'Hara was raising all the lives of that remarkable bohemian circle of the time to art– in real time."
O'Hara's funeral, Gooch adds, "marked a historic shift of sensibility in the art world, partly an accident of time, partly a result of the disappearance of O'Hara's own heroic-human percolating and animating energy. When John Gruen titled his memoir of the period The Party's Over Now, the implication was that O'Hara's sudden death marked the end of that party, with the departure of its essential guest, and even host."
Lust for life
O'Hara's mystique, and the seductive power of his work, have lingered, and in recent years have grown even stronger. What distinguishes O'Hara's poetry?  It is not just a remarkable grasp of the zeitgeist but the way his poems manage to feel contemporary, no matter what the year, the ways in which he broke new ground.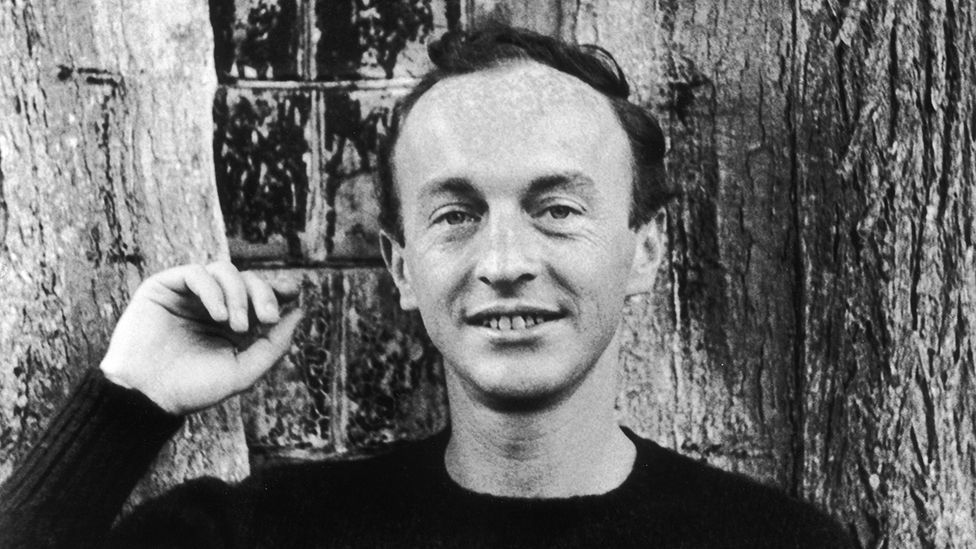 Portrait of the artist as a young man: Frank O'Hara in 1961 (Getty Images)
"No other poetry collection of the 1960s did more to shatter the congealed surface of contemporary academic poetry," notes John Ashbery in his introduction to the newly published 50th anniversary edition of Lunch Poems, O'Hara's signature book.
O'Hara's work has remained consistently popular with readers for six decades and has never been out of print, says Elaine Katzenberger, editorial director of the book's publisher, City Lights. What's captured in the collection is what made Frank O'Hara so appealing as a writer and as a person, she says. "O'Hara was a magnetic personality with a keen and discerning eye and an ability to capture the routines of life in plain and often humorous snapshots, and to juxtapose the mundane alongside acutely sensitive observations about much loftier human endeavors."
Lunch Poems exemplifies the extraordinary velocity of his language, as in Poem, which speeds along with a surprise at each turn of the line.
    LANA TURNER HAS COLLAPSED!
    there is no snow in Hollywood
    there is no rain in California
    I have been to lots of parties
    and acted perfectly disgraceful
    but I never actually collapsed
    oh Lana Turner we love you get up
"When I was a young writer, O'Hara scared me," says poet and scholar Robert Polito, president of the Poetry Foundation.  "A book like Lunch Poems made it all look so easy, when in fact the elegance, the precision, and the improvisatory sexiness of what he did has proved almost impossible for anyone else to capture, although many still struggle to imitate him. His ability to stay inside the moment of an experience, enthusiastic, surprised and surprising, is one of the qualities that make him so original. There's also so much generosity there and empathy in the classic sense of his deeply imagining himself into the dynamics of other lives."
'Endless present'
O'Hara's poetry seems to tamper with the sense of time itself. Don Draper's reading aloud from O'Hara's poem Mayakovsky during a pivotal scene in Mad Men's second season evokes the period – and his identity crisis – effortlessly, while also speaking to today's readers:
    Now I am quietly waiting for
    the catastrophe of my personality
    to seem beautiful again,
    and interesting, and modern.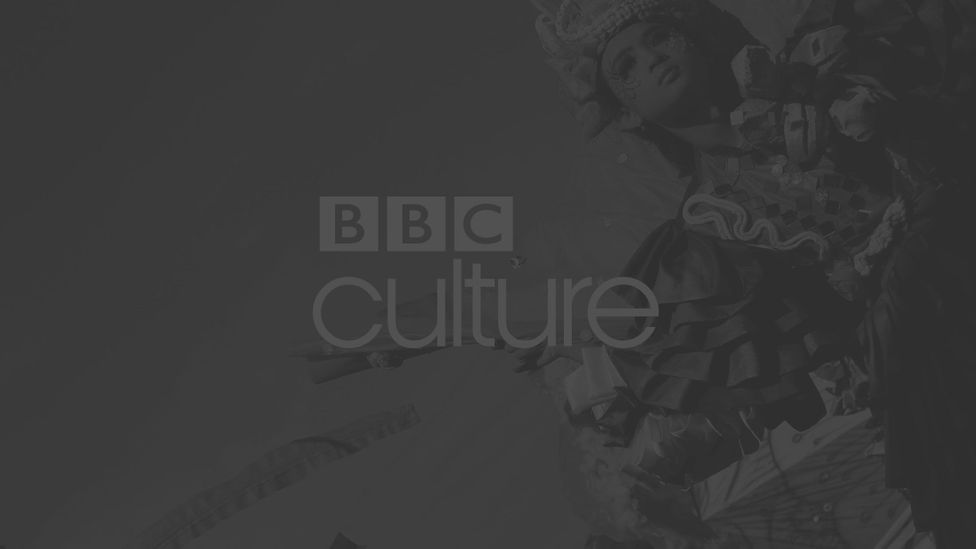 This video is no longer available
"Every great O'Hara poem creates a sort of eternal present," says Polito. "Whenever you read those poems, the time is always now. That's an astonishingly subtle effect. He operates at the absolute inverse of nostalgia – which is why it's so funny that because of a show like Mad Men he's sometimes associated with a sepia cartoon of the early 1960s. Don Draper might read Meditations in an Emergency, but I suspect O'Hara would have been slyly sardonic about the wistful, tip-of-the-old-fedora world Draper embodies."  
O'Hara's influence on generations of younger poets has grown over the years, says poet and critic Stephen Burt. "He is turning out to be one of the most widely influential poets of his era – certainly canonical, someone whom poets admire and imitate, and someone whom casual fans, people who don't read that many recent poets, also read."
Why is that? "He's fun!" says Burt. "He chronicled a life that at least looks attractive, and in language as agile as the social scene he depicted. He wrote well about love and friendship and even good sex – and he also wrote well about the loneliness and the weirdness and the frustration underneath even an apparently successful life."
Forever fresh
"Frank O'Hara looms larger than ever today," says Robert Weil, editor-in-chief of the publisher Liveright.  Younger poets in particular are "inspired by O'Hara's creative vision, his surrealistic interpretations of everyday experiences and his then shocking, now transcendent word plays," he says. Weil is a driving force behind the Frank O'Hara Fire Island Pines Poetry Festival that will be held on 12 July, with 15 poets, including Paul Muldoon, Eileen Myles and Dorothea Lasky, reading from O'Hara's work and their own. 
Why does O'Hara endure, inspire and remain fresh? "His work might read like it tumbled forth instantaneously and haphazardly, but that's part of the effect, one of his greatest cons," says poet Adam Fitzgerald, who will moderate the O'Hara festival. "Many of his poems have the immediacy of a consciousness formed by the internet: fragmentation, collage, name-dropping, checking in, quotations, gossip, scandal, click bait and trends, laconic witticisms and gushy, full-breasted rants. Call him a prophet of the internet. He continues on his poems because, in the face of all that noise and distraction which he loves and courts, he is so immensely vulnerable. And that sticks with people, on some human level."
In a Frank O'Hara poem, Fitzgerald adds, "there's a whole cityscape of being alive that thinks fast, acts fast, but lingers and broods, and knows ultimately there are few things in the world as intimate as hearing how another person looks dead at you, no one else, and talks." O'Hara was not simply of his time, or ahead of his time. In the magical way of poets, he was both. He captured the essence of time.
If you would like to comment on this story or anything else you have seen on BBC Culture, head over to our Facebook page or message us on Twitter.