For several years, Australia has laboured under an artistic inferiority complex. Nick Bryant argues that it's time for a rethink.
"I don't despair about the cultural scene in Australia, because there isn't one here to despair about." So said the dancer Sir Robert Helpmann in the mid-1960s, joining a long line of compatriots who wore their contempt for the Australian arts scene as a badge of sophistication. The Nobel Prize-winning author Patrick White, returning from Britain after World War II, spoke witheringly of the "the Great Australian emptiness". Donald Horne, author of The Lucky Country, also considered his country barren. "Where were the art museums and theatres, the intellectual debate?" In 1950, the Melbourne-based critic AA Phillips even coined a phrase to describe Australia's artistic inferiority complex. He labelled it "the cultural cringe."
Nowadays, however, Australia is as much a cultural player as a sporting powerhouse. If anything, its artistic ambassadors are enjoying greater success than its cricketers, swimmers or rugby stars – not that this is always recognised at home. The cultural creep, a growing international appreciation of Australia's artistic exports, has replaced the cultural cringe. The country's artistic success abroad provides a much-needed and long overdue obituary for the cringe.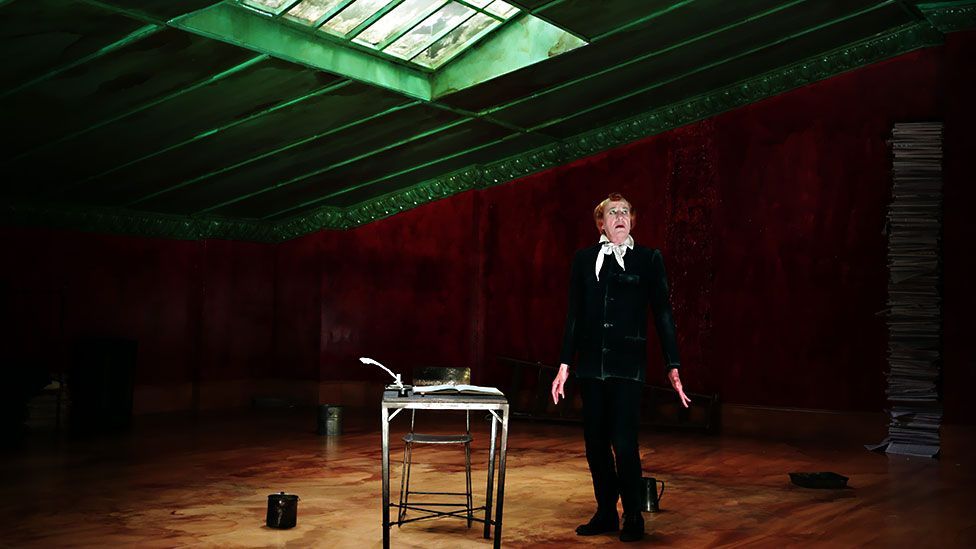 Actor Geoffrey Rush at a photocall for the play The Diary of a Madman, in Sydney (Renee Nowytarger/Newspix/REX)
The common mistake in measuring this modern-day cultural clout abroad has been to focus singularly on Australia's five biggest movie stars: Cate Blanchett, Nicole Kidman, Geoffrey Rush, Russell Crowe and Hugh Jackman. In fact, there are a host of other actors who have enjoyed success in Tinseltown, such as Guy Pearce, Jacky Weaver and the up-and-coming Mia Wasikowska. And Australia's cinematic success extends much further, from backstage luminaries such as the production designer Catherine Martin, who has won four Oscars, to art house movies like Samson and Delilah and Animal Kingdom, which have scooped up honours at Cannes and the Sundance Film Festival.
Consider the global success of Tropfest, which began in 1993 with 200 people descending on a cafe in Sydney. Now it is the world's largest short film festival. Audiences have flocked to Tropfests in Abu Dhabi, London, New Zealand, Toronto, Bangkok, Las Vegas and New York.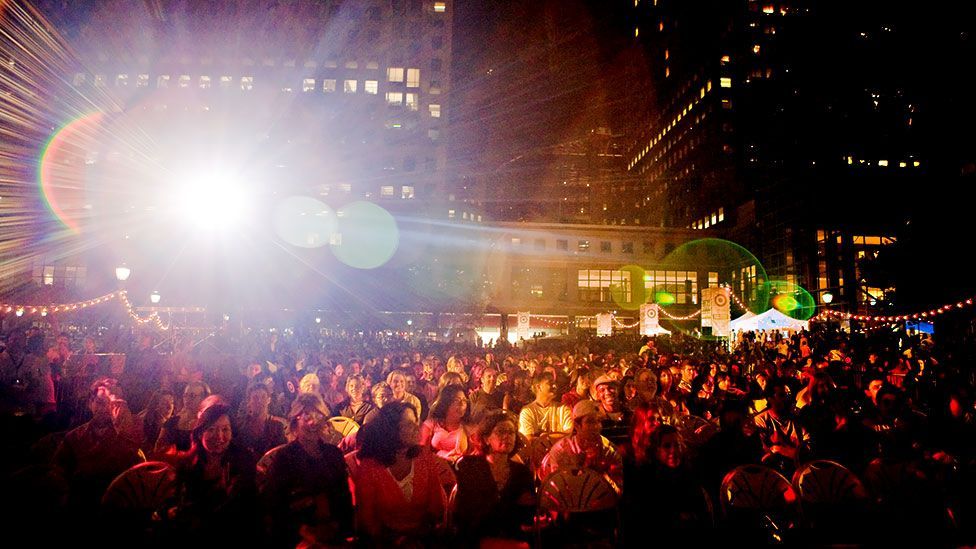 Tropfest - the world's largest short film festival (Kevin Tachman/Tropfest NY/Wikipedia/CC BY SA 3.0)
On Broadway, it is not just Australian performers that are proving a draw, but Australian productions. In recent years Geoffrey Rush has taken two home-grown productions to New York, Eugene Ionesco's absurdist drama Exit the King and The Diary of a Madman, where theatregoers paid as much as $700 for a seat. Rush's performance as the 400-year-old King Berenger earned him his first Tony, thus completing the coveted triple crown of acting: Oscar, Tony and Emmy.
Cate Blanchett's theatrical success in America has been even more striking, for the simple reason that the Sydney Theatre Company's production of A Streetcar Named Desire completely upended the cultural cringe. What chutzpah to take a 'made in Australia' production of the great masterpiece of American theatre to New York and Washington, where it was lavished with so much praise.
'Australian aesthetic'
While Australian actors inevitably attract the most attention, they by no means monopolise the acclaim. In literature, Thomas Keneally, Peter Carey (twice), DBC Pierre and Aravind Adiga have won the Booker Prize. Tim Winton (twice), David Malouf, Kate Grenville, MJ Hyland and Steve Toltz have been shortlisted. Richard Flanagan has made it onto this year's shortlist for The Narrow Road to The Deep North. Burial Rites, by first-time novelist Hannah Kent, has become an international bestseller. So, too, has The Slap, by Christos Tsiolkas.
In poetry, the New Yorker judged Les Murray, who writes with such an obstreperously Australian voice, to be one of the three or four leading writers of poetry in English. Many would place the late Peter Porter in the same pantheon.
The Australian Chamber Orchestra is a singular success, a Barcelona of the classical music scene because of its flair, elan and world-renowned success.
Dance is an area of rising strength. The Australian Ballet has performed to sell-out houses at the Lincoln Center in New York. The Melbourne-based troupe Chunky Move has in recent years toured the US, France, Germany, Lebanon, Hungary, Colombia, Japan, Belgium, Canada and Russia.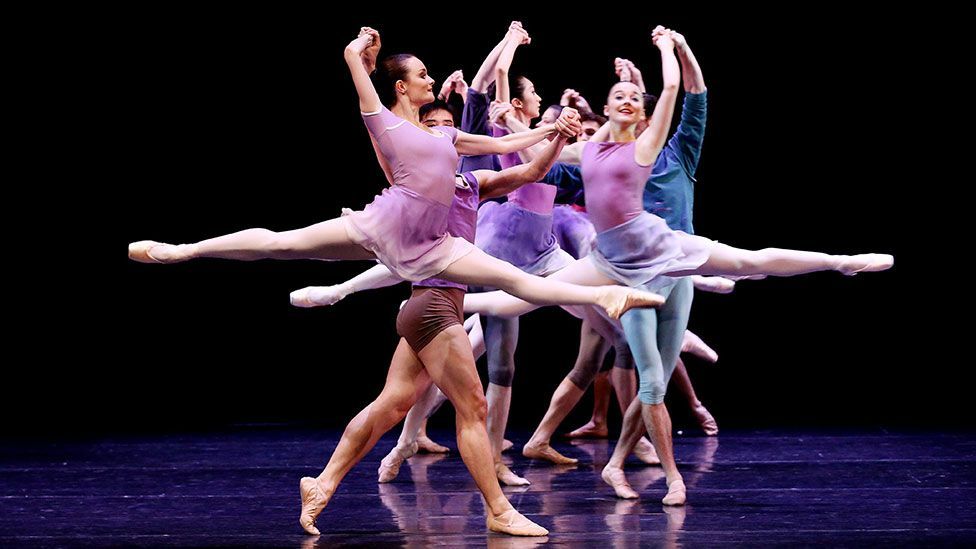 Members of the Australian Ballet perform during a press preview of Art to Sky at the Sydney Opera House (EPA European Pressphoto Agency B.V. / Alamy)
This success is repeated in almost every creative field. In architecture, the award-winning new ticket booth in the heart of New York's Times Square was designed by CHROFI, an up-and-coming Sydney-based firm that has picked up a string of international awards. The Melbourne-based practice Denton Corker Marshall pulled off the cheeky coup of winning the international competition to design a visitor centre at Stonehenge. Glenn Murcutt, who has arguably done more than any other architect to develop a uniquely Australian aesthetic, was in 2002 awarded the Pritzker prize, the profession's highest honour.
Home and away
What makes the cultural creep all the more arresting is not just the number of artists who are enjoying international success but where they come from, and what sort of relationship they have with their homeland. When an Australian last won the Grammy for record of the year, it was 1975 and the singer was Olivia Newton John. Blonde, beautiful and bubbly, she could have stepped out of central casting. The most recent recipient, Wouter "Wally" Andre De Backer, better known simply as Gotye, is cut from different cloth. For a start, he was born in Bruges, Belgium, and emigrated to Sydney when he was two years old.
In contrast to their predecessors 30 years ago, artists no longer feel the need to distance themselves from home, either physically or mentally. Hugh Jackman's greatest success on Broadway came, emblematically, with The Boy from Oz, a biopic of the Australian singer Peter Allen. Cate Blanchett's ticket to Los Angeles or New York is normally a return. Indeed, until 2013 she was the Sydney Theatre Company's Artistic Director.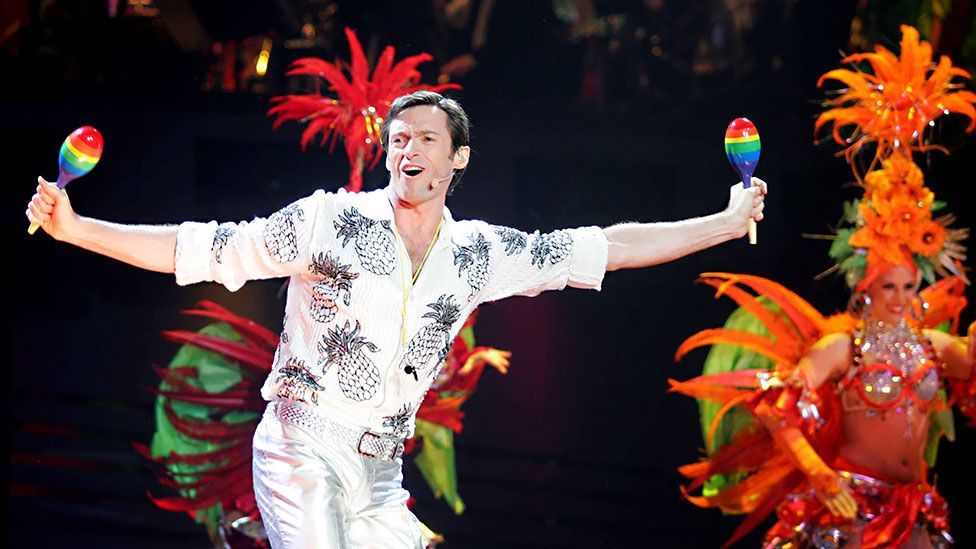 Hugh Jackman in The Boy From Oz musical at the Entertainment Centre, Australia - 2006 (Lindsay Moller/Newspix/REX)
Members of the famed 'golden generation' of cultural castaways, which included the art critic Robert Hughes, the satirist Barry Humphries, thinker Germaine Greer and writer Clive James, have often ended up becoming cheerleaders rather than critics. "Australian actors and filmmakers and writers and arts people have been colonising the planet for years," wrote Clive James in a review of Baz Luhrmann's Australia, "and the jokes about Australia's deficiency of culture are old hat, like all the jokes about Australians knowing nothing about wine. Australia killed the wine jokes by producing supertankers full of wine that the whole world wanted to drink and it killed the culture jokes by flooding the world with an outburst of quality remarkable for a country that looks big on the map but has fewer people in it than Mexico City."
Some would argue it is cringeworthy to make such a song and dance of Australia's international artistic success, because it makes the country look desperate for global validation. But that strikes me as a circular argument that makes it almost impossible to discuss Australia arts in a global context without being accused of neediness. Besides, it is not as if Australian audiences needed confirmation from New York critics that Cate Blanchett produced another spellbinding performance in the Sydney Theatre Company production of Uncle Vanya. They had seen it with their own eyes, and made their own judgments. Indeed, the departure point for the 'cultural creep' is the standing ovations and rave reviews delivered by Australian audiences long before plays, books, recitals and the like head overseas, not the other way around.
In his enduring 1950 essay, which was actually entitled The Cultural Cringe, Arthur Phillips argued that this belittling phenomenon was a greater enemy to Australia's cultural development than its isolation, and hoped that his compatriots would one day walk with "a relaxed erectness of carriage." Home-grown performers assumed that posture years ago, whether at Bennelong Point, the harbourside home of the Sydney Opera House, or on Broadway. The cultural cringe requires an obituary, and the narrative of success abroad surely drafts it.
Nick Bryant is a former Sydney correspondent for BBC News and the author of The Rise and Fall of Australia: How a Great Nation Lost its Way.
If you would like to comment on this story or anything else you have seen on BBC Culture, head over to our Facebook page or message us on Twitter.