The band was created by recording executives to rival the Fab Four – instead they produced some the 1970s oddest rock music. David Stubbs recounts the strange story of Faust.
T
The late 1960s and early 1970s saw in West Germany the formation of an extraordinary handful of experimental groups, including Amon Düül 2, Can, Kraftwerk, Neu! and Cluster. These groups were often misunderstood and even ignored, not least in their own country, and in the UK were banded together under the term 'Krautrock', which they understandably resented.
Today, the Krautrock groups are regarded as having exercised a huge influence on subsequent generations and genres including techno, post-punk, electropop, ambient and 'post-rock'.
However, perhaps the strangest of all of these avant-garde outfits, certainly the one with the strangest back story, is Faust, who formed in Hamburg and released their debut album on the German Polydor label in 1971.
In the late 1960s, West Germany's youth, in common with much of Europe and the USA, was at the barricades. A catalyst for protest had been the killing of a student, Benno Ohnesorg, by the police during a demonstration in West Berlin against the state visit of the Shah of Iran.
Rock provided the soundtrack to this mood of insurrection and visiting groups like Frank Zappa's Mothers of Invention and Pink Floyd were a touchstone and inspiration to emergent young German groups.
However, young West Germans had their own reason to experience a new dawn of anger – the first generation to come of age and be conscious of the crimes of their forefathers during the Third Reich, unmentioned for decades around the family table.
In his song Plastic People, Frank Zappa sneered, "Watch the Nazis run your town!" It was a hyperbolic line, with a young American audience in mind – however in West Germany, actual Nazis (or at least Altnazis, ex-Nazis) were running actual towns, having wisely shed their old beliefs but clung to power. A dull, amnesiac cloud of quiet authoritarianism hung over West Germany, materially but not yet morally revived.
Pact with the devil?
Born in 1940, Uwe Nettelbeck was a left wing journalist and critic who was one of the mouthpieces of this new mood of dissent – he had briefly worked on konkret, the same magazine for which future terrorist Ulrike Meinhof also wrote. He was also conscious of a new awakening in German underground music.
In liaison with an A&R man from the label Polydor, he persuaded the label that he was the man who could create for them a "German Beatles", who could have the same cultural impact as the Fab Four, who themselves, it so happened, had stayed in Hamburg in their pre-fame days, earning their rock 'n' roll spurs playing seedy dives in the red-light district around the Reeperbahn.
It was always an improbable idea – a major record label attempting to replicate a pop sensation that had arisen without planning permission from the music industry. However, Polydor agreed to fund the enterprise, in which Nettelbeck put together members of two groups, Nukleus and Campylognatus Citelli and merged them into one. The name Faust was a reference both to the pact-making Doctor and the German word for 'fist', as demonstrated on the extraordinary x-ray cover of their eponymous debut album.
The group, including Jean-Hervé Péron, Hans-Joachim Irmler, Werner Diermaier and Rudolf Sosna decamped to the remote village of Wümme where they set up studio at a disused school, with a skilled professional engineer, Kurt Graupner, to oversee their efforts.
Their brief was to come up with "something new" – however, Polydor got a great deal more "newness" than they bargained for.
This was evident from the album's opening track, Why Don't You Eat Carrots?, a spliced collage of piano flourishes, spoken-word segments, mock-marching music and blasts of primitive electronics. It also commences with what sounds like segments of The Rolling Stones' (I Can't Get No) Satisfaction and The Beatles' All You Need Is Love going up in flames in a crackle of electronics.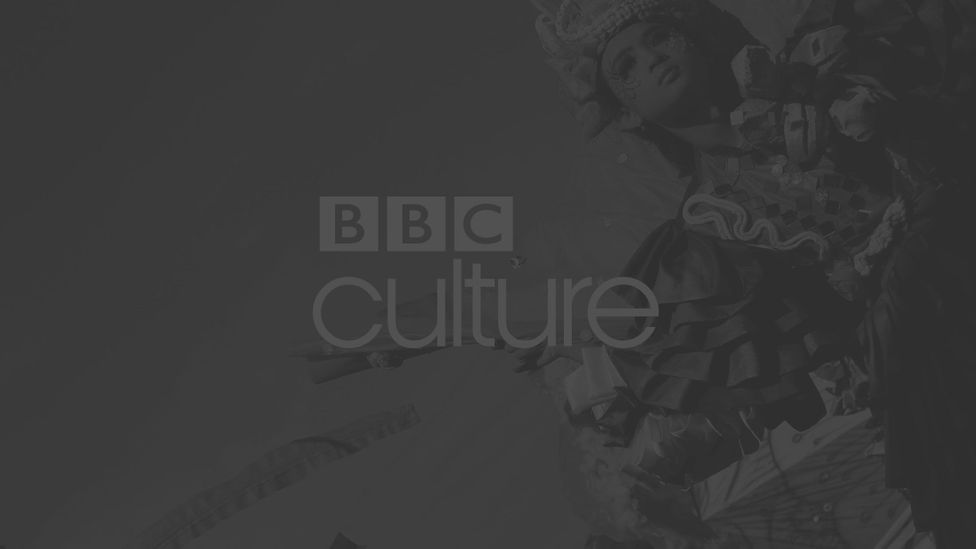 This video is no longer available
If there is a founding 'Krautrock ethos', this opening salvo captures it to a crisp. All the new groups were determined to reject the overbearing Anglo-American influence on postwar German music, a sort of cultural Marshall Plan that occupied '60s German pop much as UK and American soldiers still occupied West Germany. They felt the need to create music utterly anew, German in origin, unspotted by its dreadful past and departing from the Anglo-American blues tradition.
All the record company representatives heard when the first tapes of Faust reached them was an awful, incomprehensible mess with no commercial prospects whatsoever.
Lazy days
It also appeared that Faust were squandering much of their time, getting drunk with the rural locals, inviting them back for studio singalongs and lolling about the studio compound either naked or just in underpants. Hans-Joachim Irmler even had a special cable set up to his room so didn't have to come into the studio and could play from his bed if he so wished. When one of their number, Arnulf Meifert, suggested they act more conventionally and responsibly, the rest conspired to have him kicked out of the group.
Come the second album, 1972's So Far, the record company insisted they record something a touch less sprawling. Their response was the sarcastically 'straight' opening track, It's A Rainy Day, Sunshine Girl, whose unremitting, thudding backbeat is accompanied by the deadpan, repeated intonation of the title. After this, the group were summarily dropped, with producer Nettelbeck having lost interest also in the project. No new Beatles, it seemed – left high and dry, their studio/home taken from them, Faust were reduced for a short while to living on dog food.
However, a second stroke of fortune befell them when Richard Branson, young head of the fledgling Virgin Record label, decided he wanted a piece of the Krautrock action,signed up Faustand brought them to the UK. He released an album of their outtakes, The Faust Tapes, for the price of a single, in 1973 – its low price and (to '70s British rock fans) difficult content made it one of the most bought but least listened-to cult rock albums of the year.
The few who did get Faust, however, were highly influential – BBC radio DJ John Peel, critics like NME's Ian MacDonald, future band members like Bill Drummond, Ian McCulloch, Julian Cope and Jim Kerr, all of whom found in Faust post-punk ideas before punk had ever happened. They had seen nothing like them, or their neo-Dadaist live act, which involved sofas, a pinball machine, power tools, TV sets and walls of tin cans.
Faust, however, hated English food, English studios and Branson himself – though today, an older and wiser Péron believes they behaved unreasonably towards him. Inevitably, Virgin dropped Faust. They disappeared in the 1980s altogether – one of their members, Rudolf Sosna (described by Péron as the "true genius" of the band) sadly died. However, in the 1990s, they re-emerged, finding appreciation and understanding from rock audiences schooled in Faust's successors, such as the 80s German group Einstürzende Neubauten. Faust's onstage arsenal was as bizarrely formidable as ever, including angle grinders and even a cement mixer.
Faust certainly never replicated the worldwide success of The Beatles. And yet they are justly revered, part of a musical movement necessary in the reconstruction of German culture and identity, whose innovations, so far ahead of their time, have influenced subsequent generations and will be there for generations to come.
David Stubbs' Future Days: Krautrock and the Building of Modern Germany is published by Faber & Faber.
If you would like to comment on this story or anything else you have seen on BBC Culture, head over to our Facebook page or message us on Twitter.