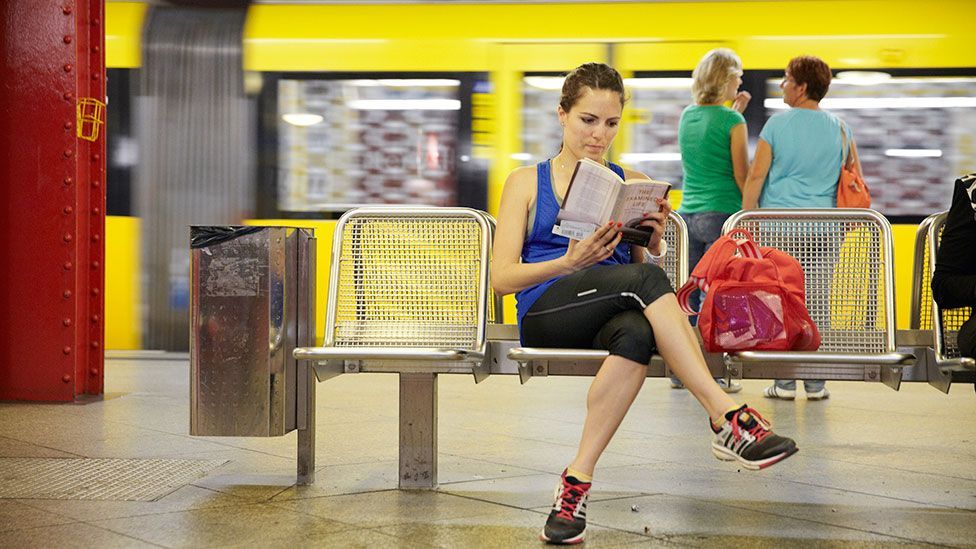 The Examined Life by Stephen Grosz
Ana Medina: The book I am reading is called the Examined Life: How We Lose and Find Ourselves by Stephen Grosz. It's small stories of a psychoanalyst's patients – obviously he changes the names. A lot of people read books and now everyone's on their smartphones. That's kind of sad. Actually I had a trip to China last year and that was horrible! It felt good to come back here because there everyone was [using] their smartphones – but 1,000 times more than here. I don't want us to go in that direction. Sometimes you are too consumed with the smartphone.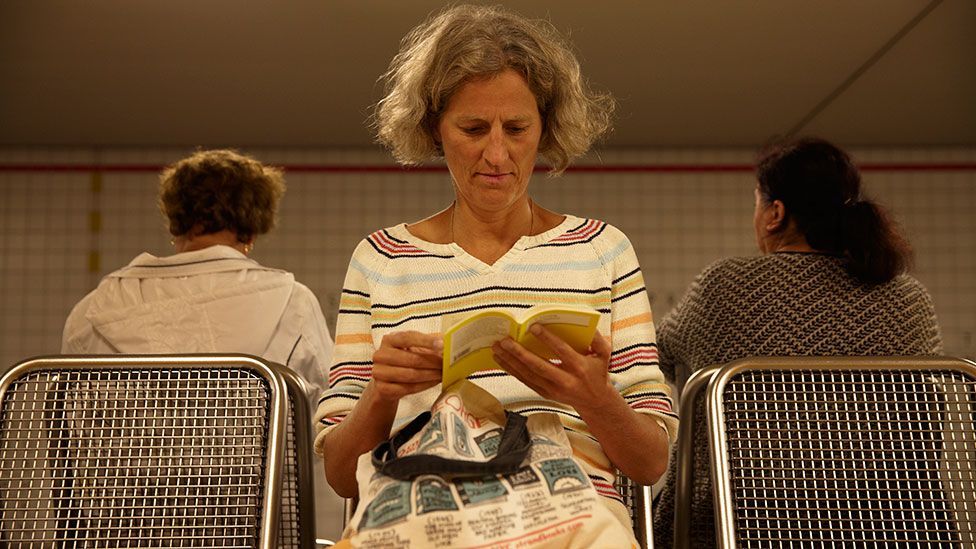 Emilia Galotti by Gotthold Ephraim Lessing
Annette Hentschel: It's a play and it's about love and murder and betrayal and I find it much more modern than I expected it would be. I like that I can relate to the people in it, even though the play is quite old. I like reading – period. And in the U-Bahn or the bus I find the time to read. At home I don't and since I have to travel to work anyway, for me it's a very nice way to pass the time.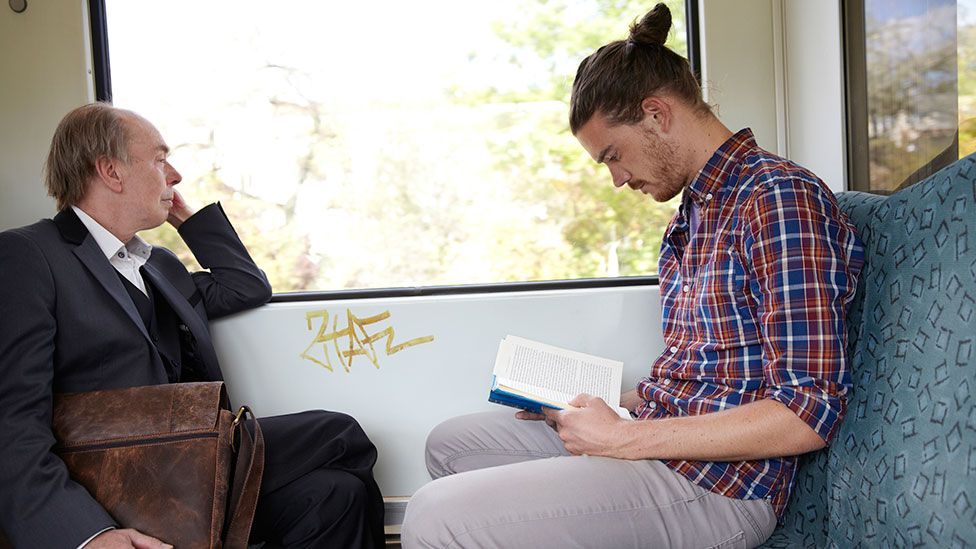 Ocean of Life by Callum Roberts
Bastian Birkenstock: The book is on the topic of the ocean and life in the deep sea. It shows the truth [about] what we as human beings do to the ocean. Since I moved to Berlin and since distances are very long, I really appreciate being a little bit in my own world and that I don't get bothered by any other distractions – at least for a certain time.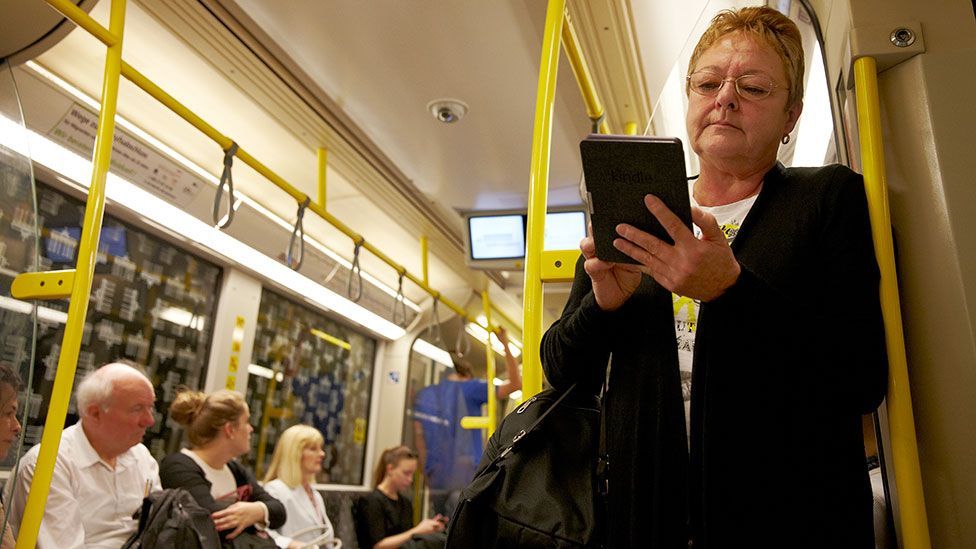 Inferno by Dan Brown
Carola Beer: I read all kinds of things, historical novels, fantasy, crime – almost everything, except for love stories. At the moment I'm reading Dan Brown's Inferno. Dan Brown's endings are never really good, but he has a thrilling style of writing. Five years ago I was the only one with an e-book, but now there are many. You can make the text bigger if you can't see that well, and the most important thing about it is that it's light. Back in the day I always had about 6kg of books with me, now it's only 240g. I like the 'fat ones', Stephen King and so forth, and that's when 'normal' books become really expensive and heavy.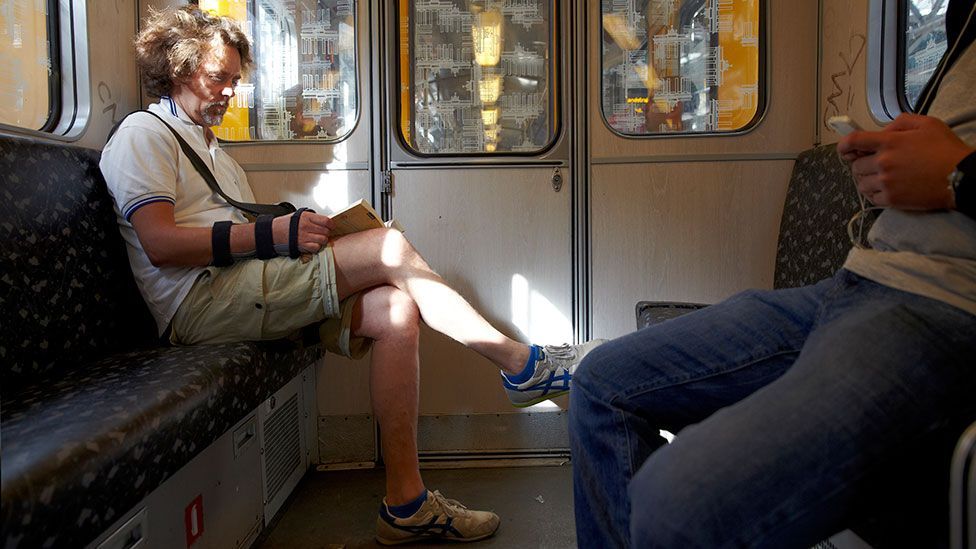 A Game of Thrones by George RR Martin
Gernot Welschhoff: Right now I am reading the first book of Game of Thrones. I saw the series on TV and a friend of mine had the books. I don't usually ride public transport but I broke my arm – usually I ride a bicycle – and now I need something to read and he gave me the book. You don't have to think about it when you read it. It's not very demanding or sophisticated so it's perfect.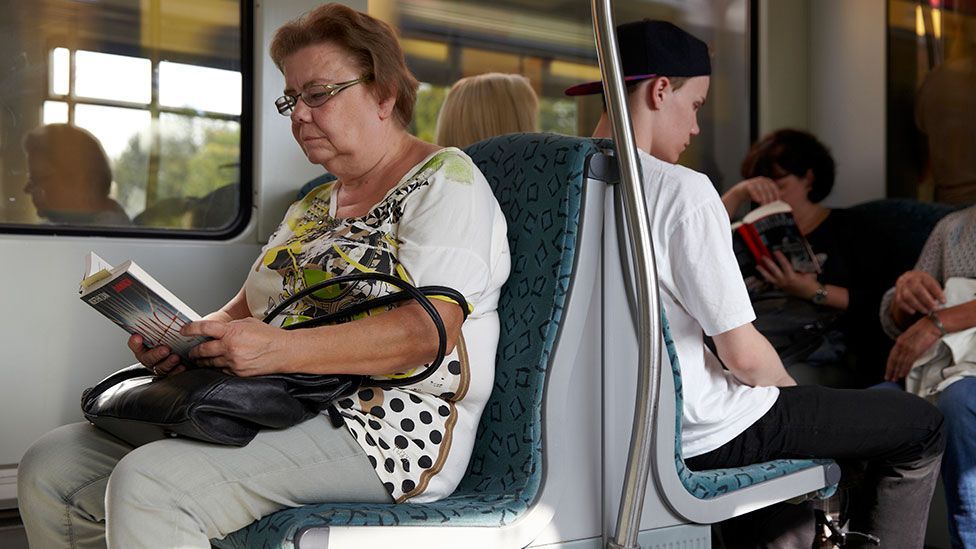 The Never List by Koethi Zan
Martina Herrmann: It's about a human trafficking ring. Two of the girls free themselves and are now trying to help the others. These girls, even though they have been so degraded by their imprisonment, they find the courage to get back on with their lives. I think it's beautiful. In the train I like to read entertaining stuff like comedy, fantasy or crime. At home I prefer more serious books, like historical novels or biographies. In the S-Bahn most people seem to be reading thrillers.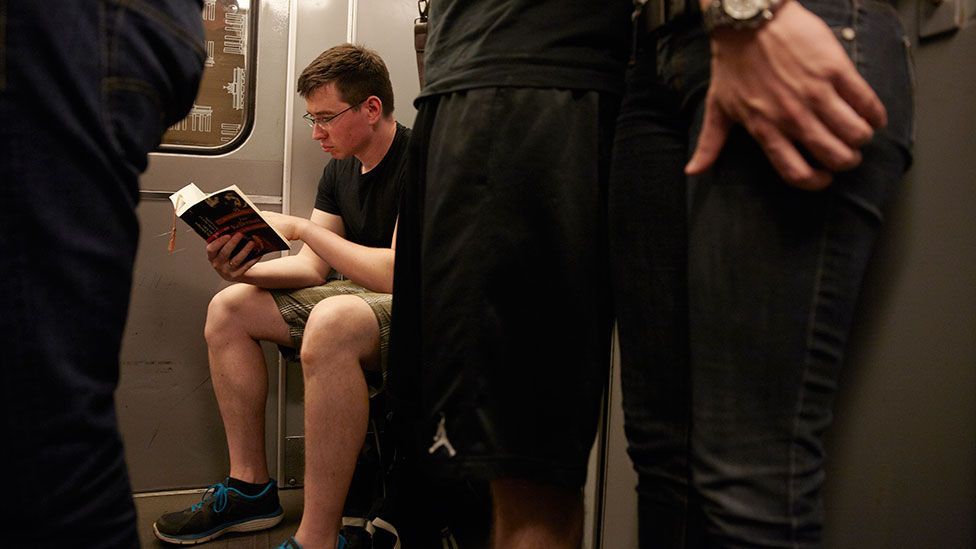 Stone Kiss by Faye Kellerman
Marco Seiffert: It's a detective novel by Faye Kellerman and the German title is Die Schwingen des Todes – I'm not sure what its original title was. I have to ride for about an hour through Berlin, so reading is a good alternative. Business people often read newspapers; there are some e-book readers. I tried listening to music but it is relatively boring. Reading is cooler.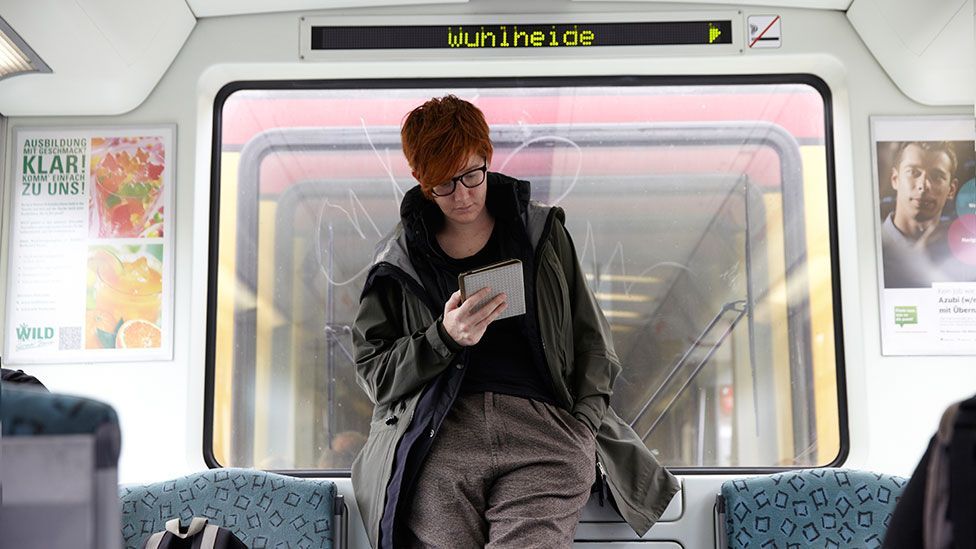 The Little Friend by Donna Tartt
Melody Williams: It's set in the '50s. It's very finely drawn: a sensuous, absorbing description of another place. But at times she can remind you that there is a plot and you get hungry for progression – so then I'm kind of flicking through. I worked in bookshops for many years actually and I noticed my reading patterns changed when I stopped taking public transport. I used to live in Sydney, Australia and I bought a scooter and then suddenly I was driving everywhere. I found that I was then spending a good amount of time every day in a very aggressive, traffic-minded headspace and sometimes I'd get public transport just to have that reading time again.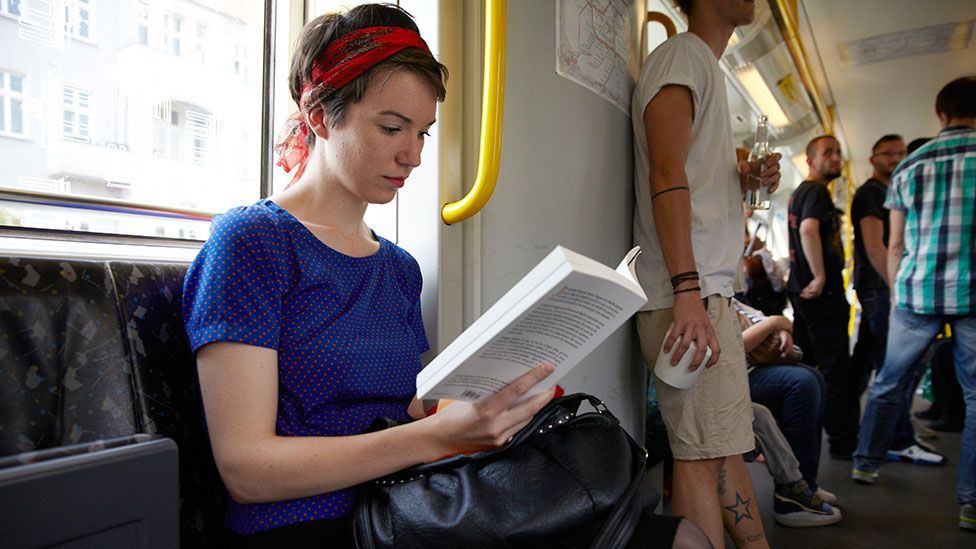 Hannah's Dress (La Robe de Hannah) by Pascale Hugues
Nathalie: It's a book about Berlin. I just started but I am very interested in the story of Berlin and I liked the cover actually – that's why I brought it! It's about a French girl living in Berlin and she is telling the story of the streets she lives in. I've been living here for just three years. I don't see many people reading in the U-Bahn – they're always on the telephone.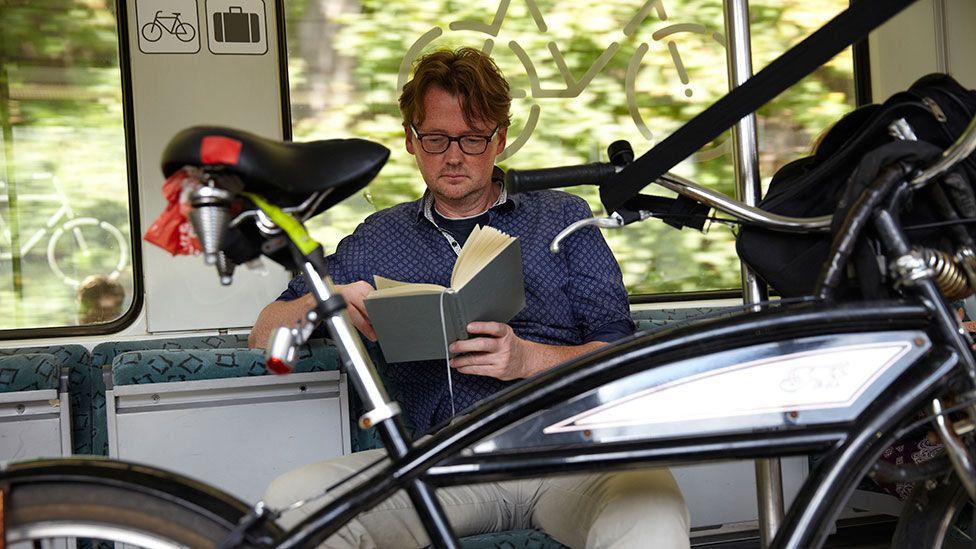 Sea of Memory by Erri di Luca
Ronald Böhmer: It's an Italian book about a Jewish girl who goes to Italy. There are a lot of Germans there but I think they're too negative in this book – they are the bad guys! I've got earplugs with me so I can read and focus on literature, not like at home where I've got a family and there is a lot of noise. I think other people listen to the radio, listen to their MP3 player or swipe their phones. It's only 20-50% who are reading books. It's not much.
The Buddah of Suburbia by Hanif Kureishi
Susan Liu: It's set in London in the 1980s and it's about a teenage boy. He's discovering how he feels about how his dad having an affair and opening up to new experiences, coming to terms with his sexuality and other cultural issues in his family. It's a really good book – it's really witty. I enjoy reading; you can learn a lot from it as well when you're out and about. I was kind of between places, between Oxford, London and Brighton in England and I noticed in London, because everyone was forced to commute and a lot, more people were reading. I feel like people should read more but they don't read enough. More from this column: **[What's everyone reading on the London Underground?](http://www.bbc.com/culture/story/20140822-what-is-london-reading)**