While a number of high-profile producer credits may suggest otherwise, the situation for women working in Hollywood is dire – and getting worse, says Tom Brook.
Y
You could be led to believe that women in Hollywood have never had it so good. After all, the just-released mystery thriller Gone Girl – with its strong female protagonist – was produced by Reese Witherspoon. Jessica Chastain recently produced the romantic drama The Disappearance of Eleanor Rigby. December will bring the epic World War II drama Unbroken – already the talk of Oscar nominations – a major film that has been both produced and directed by Angelina Jolie. But the reality is that they are the exceptions. These are tough times for women in the US film industry, especially for those trying to work in key behind-the-scenes jobs on the top grossing pictures.
The latest Celluloid Ceiling survey from the Center for the Study of Women in Television and Film at San Diego State University found that of all the directors, executive producers, producers, writers, cinematographers and editors working on Hollywood's top studio films last year only 16% were women – a smaller proportion than the previous year. The study also found that of all the directors working on the top 250 films of 2013, just 6 per cent were women – surprisingly that figure was actually higher when the annual Celluloid Ceiling survey began 16 years ago. The data suggests that women employed behind the scenes have seen a reversal of their already slim fortunes.
"People are angry about it," says Terry Lawler, Executive Director of New York Women in Film & Television. "Women are startlingly underrepresented in the directing category. It's better in the producing category, but it's still not where it should be. Women should definitely be filling 50% of the producing jobs and eventually 50% of the directing jobs."
The statistics aren't just drawing complaints from women. Some of America's biggest male stars are concerned too. With Ben Affleck there's a hint of outrage.
"It's inexcusable how few women directors there are. I don't understand it and if you had that percentage, that inequity in another profession people would be shocked and appalled," he says.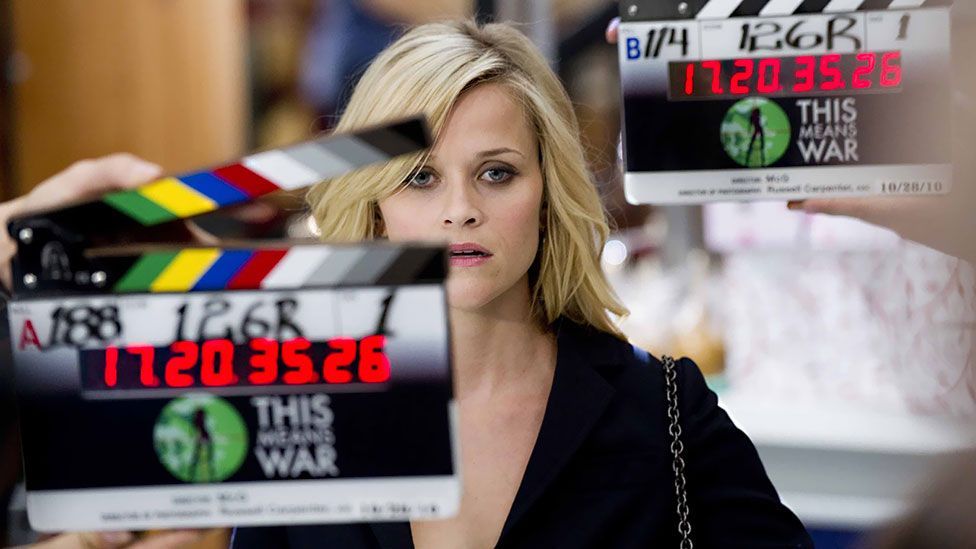 Reese Witherspoon recently produced mystery thriller Gone Girl (Photos 12 / Alamy)
Women are much better represented as directors in documentaries and festival films – it's mainstream Hollywood that is least hospitable – and it seems to be getting more difficult. One possible reason is that the studios are increasingly focusing on the big so-called 'tentpole' movies that are often based on a franchise targeting teenage males. Directing jobs for these films nearly always go to men.
Lawler says, "People who are running the studios and making decisions about which directors to hire are subject to sexist ideas and believe that women can't do certain types of pictures, can't do the tentpole pictures, can't do the action pictures and that's a lot of what's getting made now."
Representation may also be low in certain behind the scenes jobs simply because women don't put themselves forward.
"I think it has a lot to do with what people believe they're allowed to do," says British actress Juliet Rylance, who's just produced her first picture, Days and Nights, in which she also stars. "I grew up in a family where the whole family were producing and making things so it felt easy for me to contemplate it. I think it's really just having the faith, just give it a go."
Reese Witherspoon acknowledges that it was success in front of the camera that enabled her to move into producing. Among her producer credits are Gone Girl – and Wild, the story of a woman who undertook a grueling 1100 mile (1770km) trek.
"We started our company three years ago because we saw a lack of great female roles out in the marketplace so it was an opportunity for us to just get busy," she says.
As her producing collaborator, Bruna Papandrea explains, their production company has a definite agenda that addresses the problem of underemployment of women behind the scenes in Hollywood.
"It is the goal of our company not just to put great female characters on screen but work with female writers and directors and cinematographers," she emphasises.
Witherspoon's company is just a tiny part of the film production world. Female directors and producers' prospects won't improve until there's change at the very top.
Support network
But there's a history of complacency. "Those at the top of the Hollywood hierarchy – the studio heads and leaders of the guilds – have been conspicuously silent for the most part," claims Martha Lauren, who authored the Celluloid Ceiling study.
Many look to other women for help. "I think women need to support each other," says actress Katie Holmes.  "I think that our business is hard, I think we all have to just keep pushing forward and stay inspired. We have to just continue to really highlight what other women are doing and be there for them."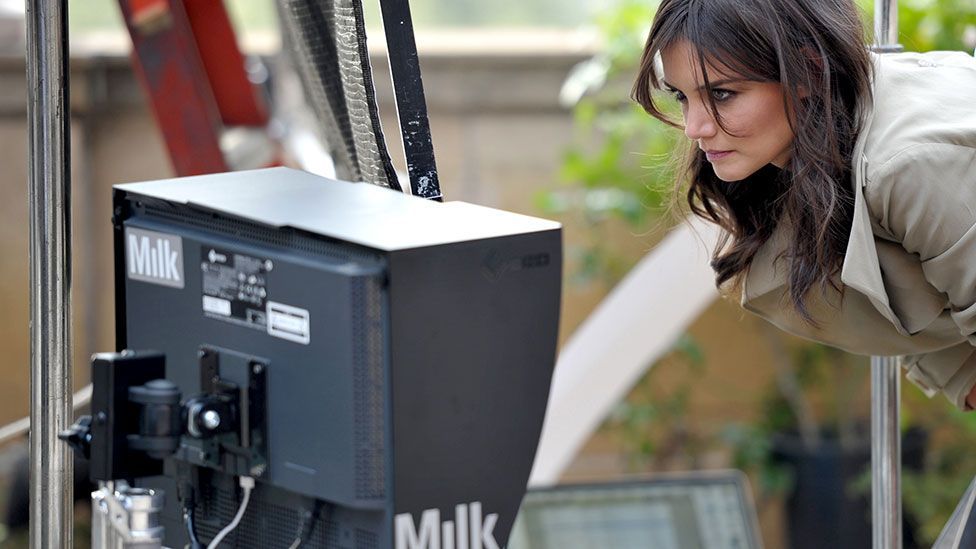 "I think women need to support each other," says actress Katie Holmes (John Shearer/Getty Images)
But veteran actress Estelle Parsons takes a more proactive stance. "I think we just have to be more aggressive," she says. "We tend to go halfway, we push, push, push and then we say 'Oh, to hell with it, let's go have another baby,' or something. I think we just have to really try to group together and push our aggression forward."
In the independent sector women filmmakers have a range of groups and festival initiatives that can help them and it's been easier to make progress. With the studios it's more difficult. Martha Lauren thinks they will only move forward on the issue of women's under-employment if there is "litigation or intervention by an external organisation."
"I think there has to be some united and dedicated movement. If it means boycotting certain studios who never hire women or if it means boycotting certain movies," says Terry Lawler.
Direct action
Obviously such measures could hurt the bottom line and prompt action. Lawler claims that if the studios just went ahead and hired more women they would make more money. "They don't realise that they're leaving a lot of money on the table by not hiring women and telling more women stories, because they have been hugely successful films directed by women," she says.
The underemployment of women behind the scenes isn't just an industry matter. Denying work to an army of female directors, producers and screenwriters affects the cultural diet of the wider movie-going public. "We're missing out on a perspective," says Ben Affleck.
"If you're not taking advantage of 50 per cent of the people in the industry who can make interesting films and have an interesting point of view then the audience of course suffers," says Terry Lawler.
But these concerns just aren't paramount in the minds of profit-oriented executives. Women simply don't have much sway in the upper echelons of the Hollywood hierarchy – as is often the case in the rest of corporate America.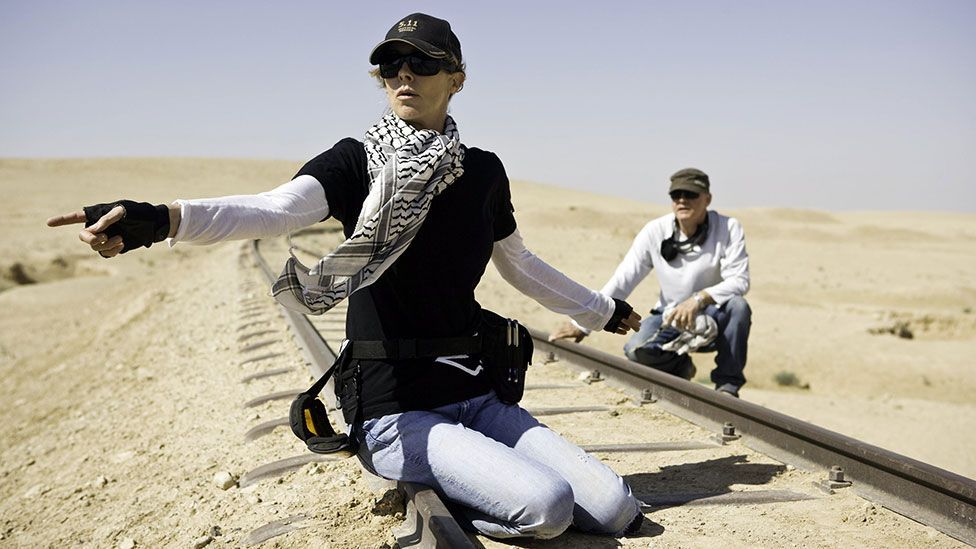 Kathryn Bigelow became the first woman to win a best director Oscar in 2010 (Everett Collection/REX)
The diminished presence of women filmmakers is a dark stain on the film industry's record. But it's one that's routinely overlooked. The annual awards hoopla and red carpet presence of accomplished female stars often makes it appear that women in Hollywood are doing very, very well. After Kathryn Bigelow became the first woman to win a best director Oscar four years ago, many thought the battle had been won. But this is a campaign where there are no quick overnight victories. Many women in the industry acknowledge that reaching numerical parity with men in directing studio films is going to be one extremely long, hard slog.
If you would like to comment on this story or anything else you have seen on BBC Culture, head over to our Facebook page or message us on Twitter.