A Dutch man who collects stewardess outfits has attracted an enthusiastic following to his site Uniform Freak. He tells BBC Culture about his passion for the trolley dolly, and picks a few pieces that stand out.
C
Cliff Muskiet lives in a two-bedroom flat in Amsterdam. Lining the walls of his apartment are piles of plastic containers neatly labelled with numbers: inside them, 1,285 air stewardess uniforms. "I keep everything with me," he says. "If the uniforms aren't with me it feels really strange, like putting your children away." He is reluctant to resort to storage, despite worrying he might run out of space: "If I want to look at the uniforms I can go downstairs and look at them; I don't want them to be stowed somewhere else."
Muskiet was passionate about aviation from an early age. "When I was five, I flew from New York to Amsterdam – it was a night flight so I slept, and when I arrived in Amsterdam I was so disappointed that I couldn't remember anything from the flight. That's why I started collecting everything to do with planes."
He began with postcards, models, timetables and flight safety cards, visiting airline offices in his early teens before he got a job that played to his interest. "I used to clean airplanes at the airport in Amsterdam, and I would take everything that I found on board." By the time he was 18, he decided to stop, throwing his collection away.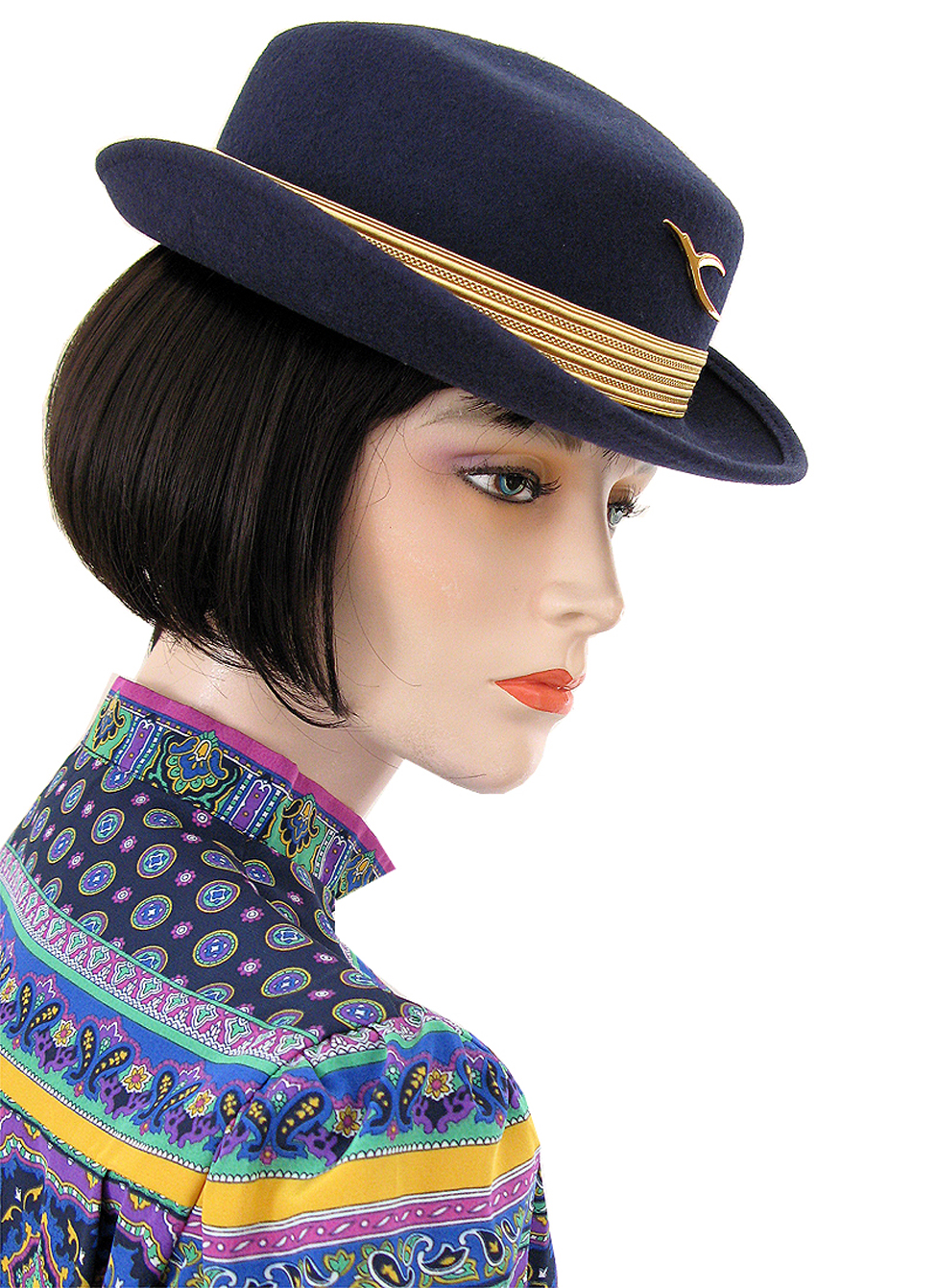 "One of my favourite uniforms: I love the colour combination of the blouse and the hat." (Kuwait Airways, late 1990s)
Then, in 1992, five years after he started working for the Dutch airline KLM, he found a new way to fuel his love of aviation. "When I was in Ghana as part of the airline crew, I went to the office at the airport in Accra, and they gave me a stewardess uniform."
Since then, Muskiet has collected pieces spanning the decades from the golden era of jet travel to today. He believes the outfits helped to cultivate the glamour of the flight attendant. "If you go back to the 1950s, '60s and '70s, the uniforms were very important – flying was something special back then, and if you wanted to be a stewardess you had to be Miss Universe, Miss World, Wonder Woman; everything at the same time.
"You had to be beautiful, you had to be sophisticated, elegant, smart. The uniforms were tailor-made, really good quality. Because flying was so expensive, only a few people could afford it so this whole world was special." As psychotherapist Phillip Hodson told The Telegraph, there was also a tendency to eroticise flight attendants: "There's a great deal of bending over, so it's a question of cleavage and bottom, I'm afraid. You've got somebody serving you and it engenders fantasies."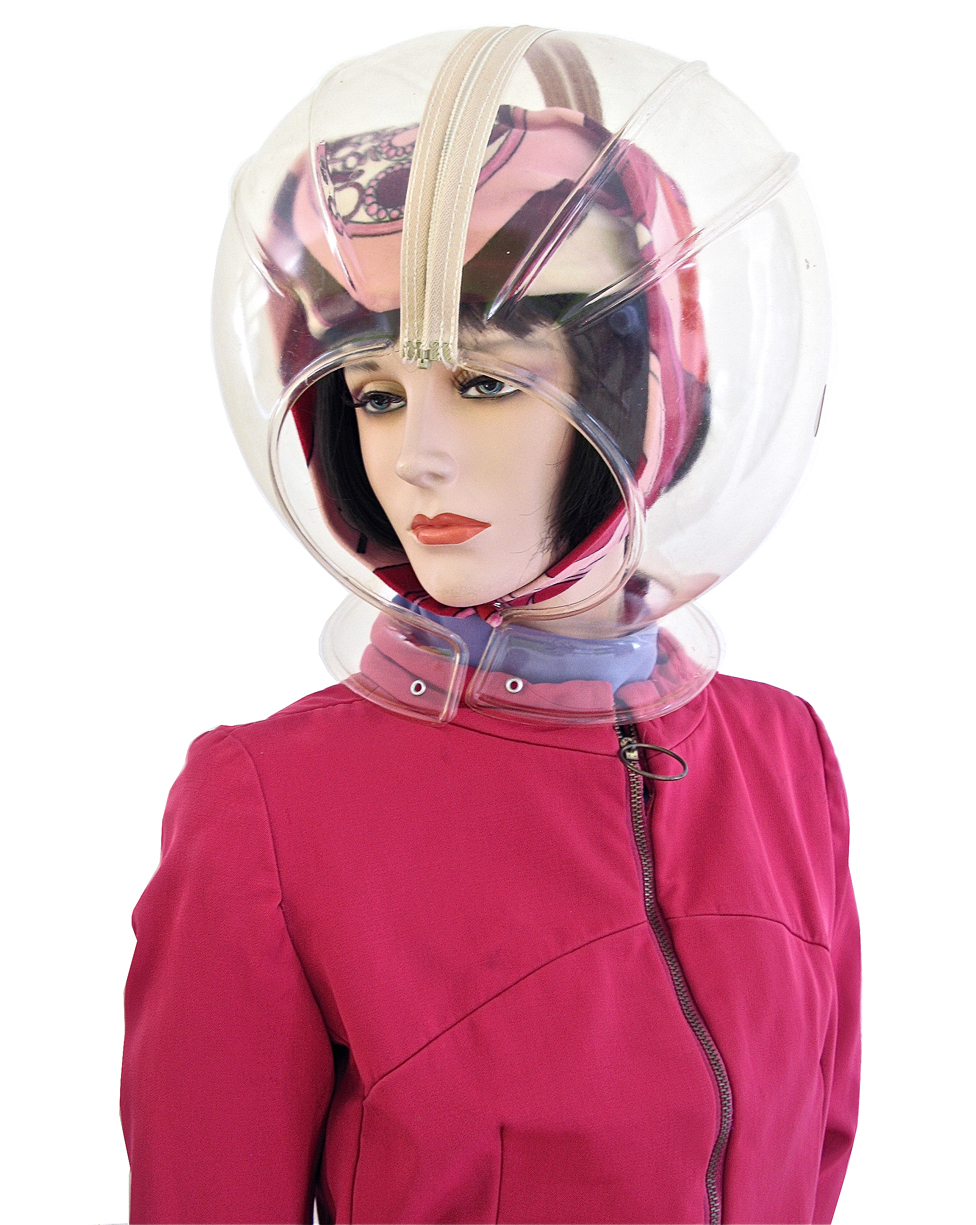 "The uniform was way too trendy for this decade." (Braniff International uniform by Emilio Pucci, mid-1960s)
Yet Muskiet argues that the glamour has now evaporated. "Today, everyone can afford to fly: you don't have to be Miss World to become a crew member, and uniforms have changed too. They're more professional and boring."
He points to periods when airlines got it wrong. "When Easyjet started flying, they wore black 501 jeans and polo shirts. SW Airlines in the US had shorts and polo shirts – I don't really like that. Lauda Air had a jumper like a space outfit, with silver sneakers – it was really odd."
Muskiet photographs each addition to his collection, adding the images to his website. His favourite pieces are all from one decade. "I really like the early '70s, because I like that style: the thick synthetic fabrics, the psychedelic prints, the short skirts and the bright colours. Airlines began to realise that sex sells."
If you would like to comment on this story or anything else you have seen on BBC Culture, head over to our Facebook page or message us on Twitter.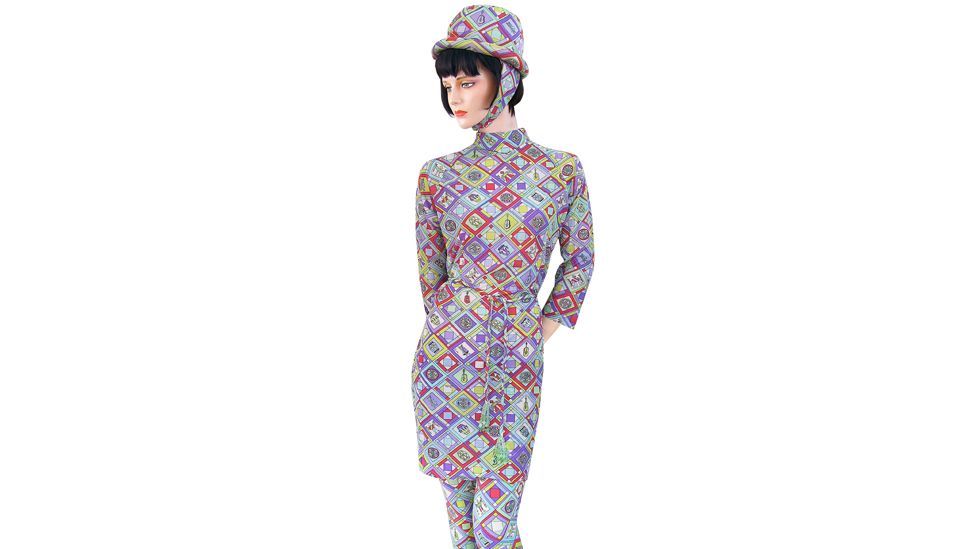 "This was the uniform of the American airline that was in business in the 1960s and '70s – the Emilio Pucci designs were really special, with space helmets and bright colours."
"This was the uniform of the American airline that was in business in the 1960s and '70s – the Emilio Pucci designs were really special, with space helmets and bright colours."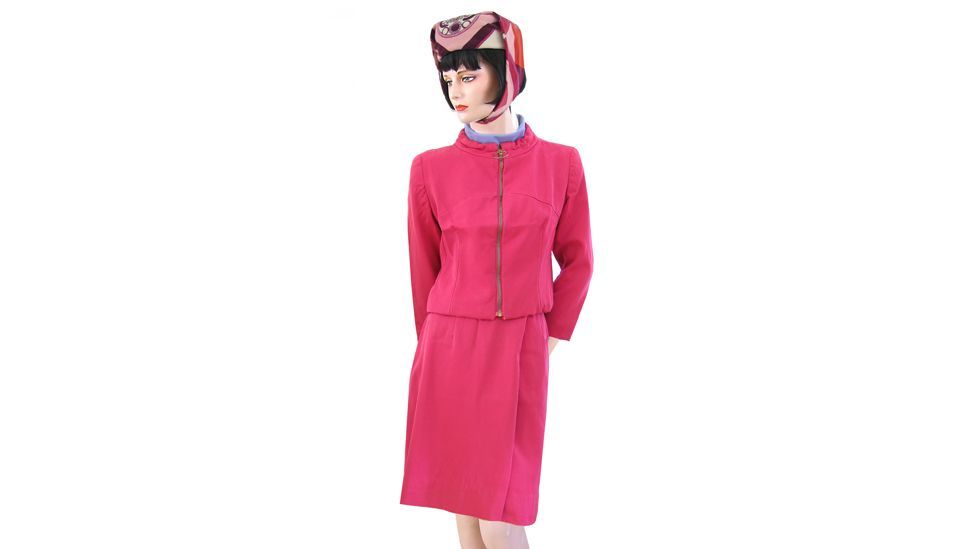 "It isn't guaranteed that a famous designer will make a nice uniform – in the '80s Qantas had YSL design their uniform, and it was really horrible."
"It isn't guaranteed that a famous designer will make a nice uniform – in the '80s Qantas had YSL design their uniform, and it was really horrible."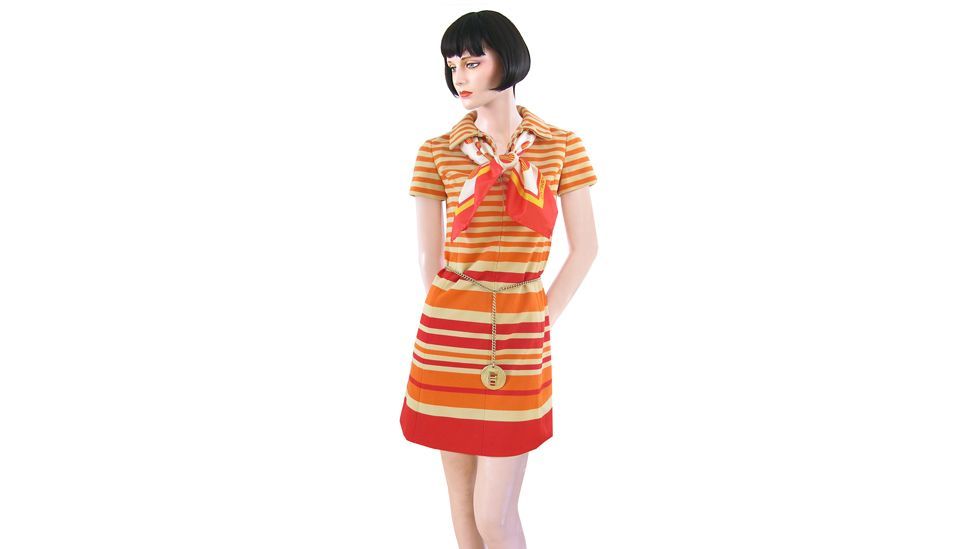 "Look at the short dress and the colourful stripes! They were more flamboyant in the '70s. All the American airlines today have dark blue uniforms with white shirts."
"Look at the short dress and the colourful stripes! They were more flamboyant in the '70s. All the American airlines today have dark blue uniforms with white shirts."
"Love the bowler hat with big Pan Am logo! This uniform came in two different colours: blue and beige."
"Love the bowler hat with big Pan Am logo! This uniform came in two different colours: blue and beige."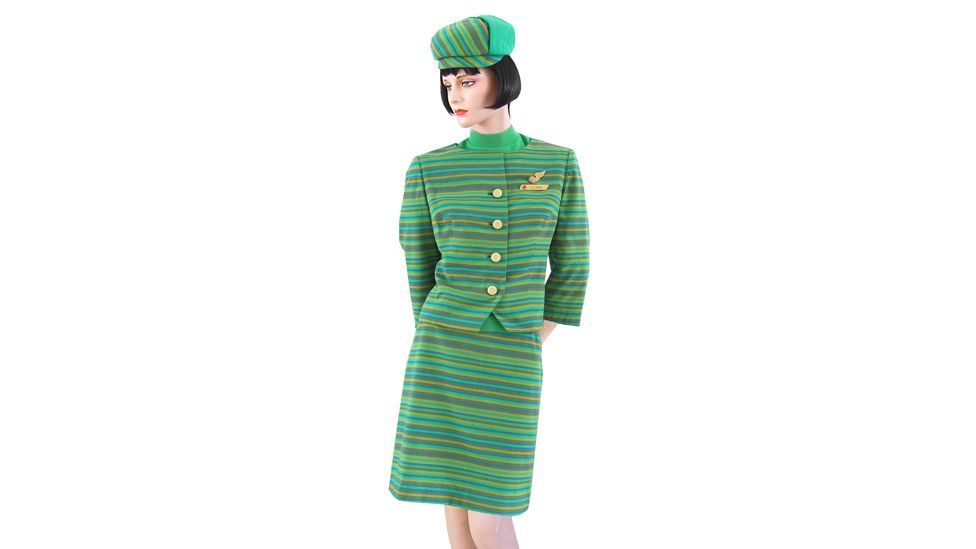 "This uniform is really beautiful because it is so ugly! I love the colour and I love the hat. I think a hat is the icing on the cake, the finishing touch."
"This uniform is really beautiful because it is so ugly! I love the colour and I love the hat. I think a hat is the icing on the cake, the finishing touch."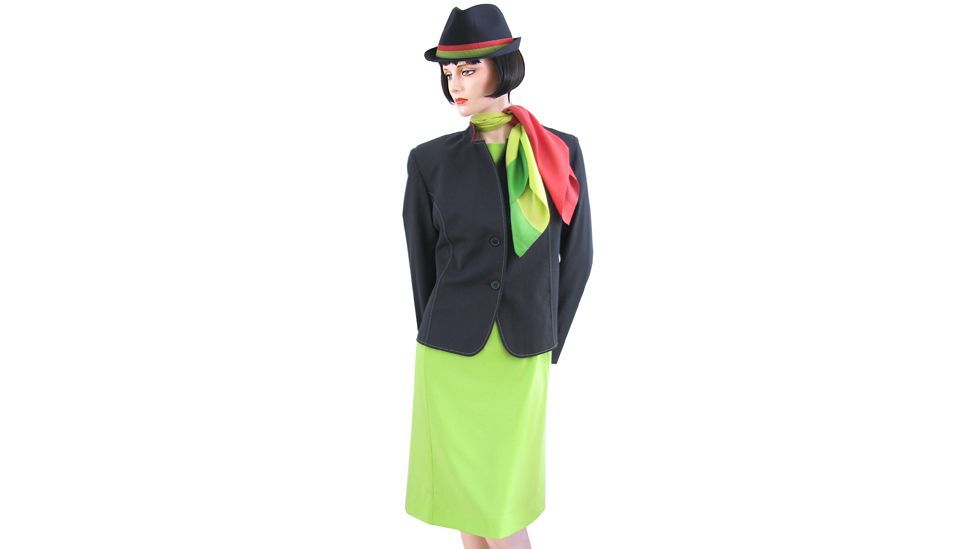 "This uniform has three different colour dresses – red, black and green – and also skirts, pants, blouses and vests. I love the combination of colours and the hat."
"This uniform has three different colour dresses – red, black and green – and also skirts, pants, blouses and vests. I love the combination of colours and the hat."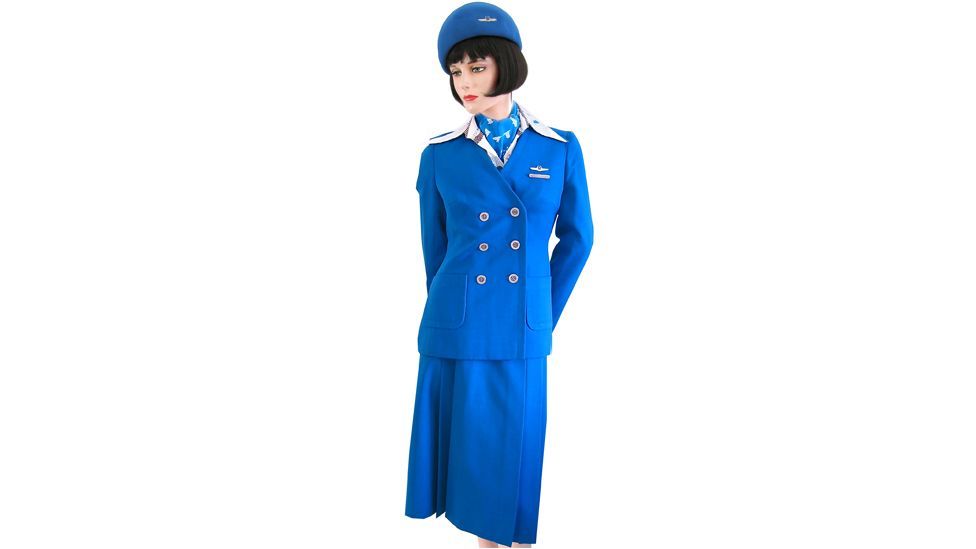 "This is my sentimental favourite because I used to fly KLM a lot when I was a child. I remember I was fascinated by the hat which looks like a mushroom."
"This is my sentimental favourite because I used to fly KLM a lot when I was a child. I remember I was fascinated by the hat which looks like a mushroom."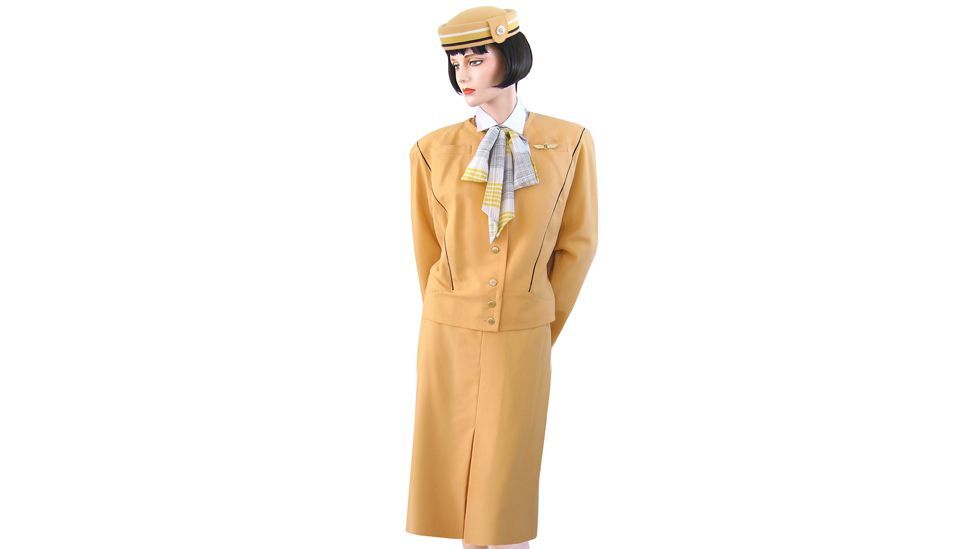 "I really don't like the 1980s when it comes to fashion; long skirts, wide shoulders and shoulder pads. I do like the fact that Transavia dared to use this shade of yellow!"
"I really don't like the 1980s when it comes to fashion; long skirts, wide shoulders and shoulder pads. I do like the fact that Transavia dared to use this shade of yellow!"