The HBO series Looking is one of the most revolutionary depictions of gay life ever on TV – and that's because it makes it totally ordinary, writes Keith Uhlich.
T
They're here, they're queer, we're used to it. When HBO premiered its gay-themed soap opera Looking in early 2014 (the 10-episode second season has just begun on US TV), it was greeted with a collective shrug. This was less a matter of the series' quality than one of tone – in the way the show treated the lives, loves and assorted trials of San Francisco trio Patrick (Jonathan Groff), Agustín (Frankie J Alvarez) and Dom (Murray Bartlett) as business as usual, lacking anything revolutionary about it. Here were people truly being as opposed to representing and where's the drama in that? Anyone who had seen executive producer Andrew Haigh's moving indie feature Weekend (2011) – about a short-term love affair between two gay men – would grasp the method behind the understatement: anything that society dictates as outré, treat as entirely commonplace. Artful artlessness.
Eventually Looking's viewers caught on, in part because the series inevitably stirred the narrative pot with more heightened drama. (Patrick's two potential beaus, Raúl Castillo's Richie and Russell Tovey's Kevin, now have prevalent #teamrichie and #teamkevin hashtags.) But Haigh and his collaborators have more often than not managed to balance any histrionics with the quotidian observation that marks the show at its best. The fifth episode of the first season, titled Looking for the Future, is especially masterful in that regard – Patrick and Richie leisurely wander the city, reflecting on their pasts and pondering their futures. The present is, much like the foggy San Francisco surroundings, uneasily hazy. 
It's refreshing to see a series about gay men that isn't actively courting controversy and which deftly modulates the drama instead of keeping it at a fever pitch. The history of LGBT characters on television tends to be more flamboyant and fraught – if not always onscreen, then certainly off. "I do not see anything attractive in the agonies and ecstasies of a pervert, especially in close-up in my living room," wrote The Daily Sketch critic of the 1959 ITV drama South, which took place in the US before the Civil War and prominently featured a gay character, for the first time on British television.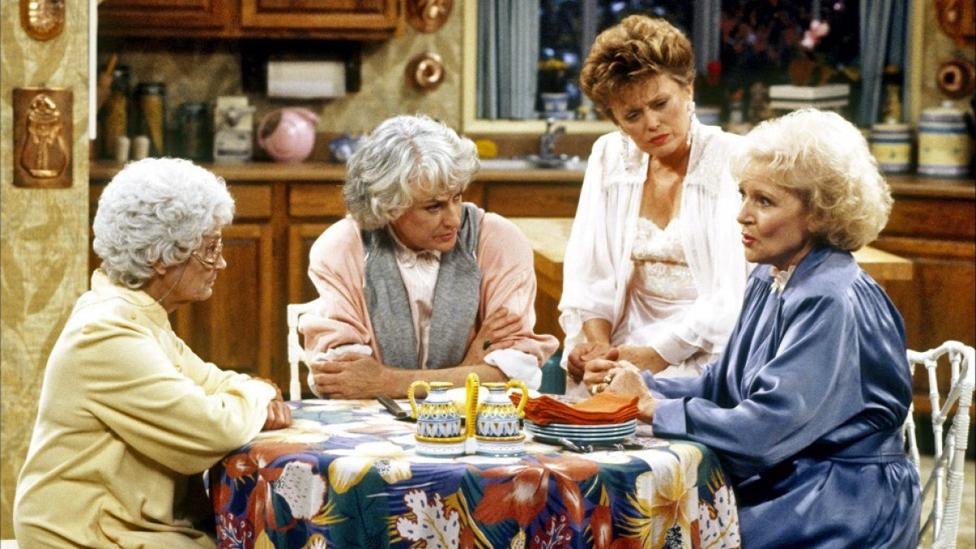 Gay characters throughout most of TV history were deeply hidden to avoid censorship – some critics allege the female characters in The Golden Girls are stand-ins for gay men (NBC)
That's quite remarkable given that most gay characters until the last few decades of TV history were coded or sublimated so as not to offend mainstream sensibilities. Even the popular 1980s sitcom The Golden Girls, about three near-60 retirees and one sarcastic elderly parent in Miami, contains a potent subtext: that these women are, beneath all the shoulder pads and geriatric sex jokes, stand-ins for gay men. It's appropriate that Looking salutes that series several times throughout its run; the first-season finale even played out to The Golden Girls' earworm theme song, Thank You for Being a Friend. Keeping gay characters hidden or closeted, was the norm for a very long time. But then it didn't take much to rile up critics – on both sides of the cultural divide.
Just look at what happened 40 years later, when the series that might be described as a proto-Looking first screened on Channel 4. Russell T Davies' Queer as Folk was also about a trio of gay men living it up, this time in Manchester. The first episode alone featured 15-year-old protagonist Nathan losing his virginity to the libidinous 29-year-old Stuart, an act still astonishing (as is the entire series) for its complete, confrontational lack of shame. Davies later recalled to The Guardian the "small storm" of advertisers who pulled out, scathing appraisals from journalists and denouncements from many in the gay community. But ratings also rose, black-market VHS tapes circulated and a much-inferior American remake was commissioned before the series finally became enshrined as a queer landmark.
Pushing the envelope
You could hardly imagine the same reaction to Looking. When Dom, the elder of the group, has sex with a babyfaced guy from Grindr or when Agustín casually initiates a threesome there's no hint of brazenness, no sense that any taboo is being confronted. It's more anthropological, a behavioral study that, over the course of Looking's first season, becomes more and more tinged with emotion. Ground viewers in the milieu first and the feelings will follow: less and less is it required that queer life on the small screen be principally defined by fatalistic pity at one extreme and rabble-rousing militancy on the other.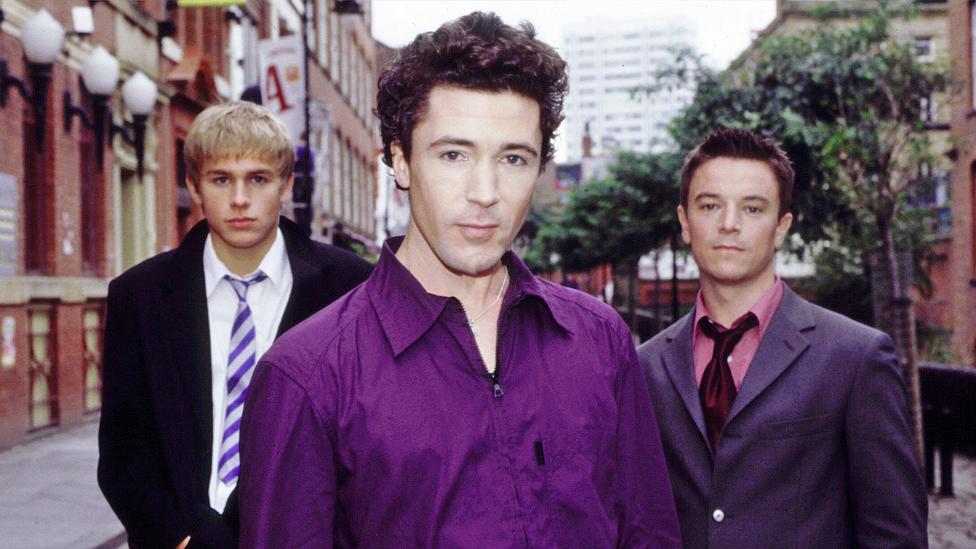 Russell T Davies' version of Queer as Folk generated massive controversy in the UK upon its debut in 1999 (Channel 4)
There are a few areas in which Looking could blaze more of a path, even in its more restrained manner. Though this is a series primarily about gay men, the absence of a prominent female voice (of whatever orientation) beyond sassy best friend Doris (Lauren Weedman) seems glaring. Also in a year when Orange Is the New Black actress Laverne Cox appeared on the cover of Time magazine, it would be interesting to see the show expand its scope on the San Francisco LGBT scene to include transgender characters. It's certainly a much more accepting atmosphere now than in 1986 when Vanessa Redgrave played, with incredible empathy and complexity, both the male and female personages of tennis player Renée Richards in the television film Second Serve. Though the movie was then broadcast to an audience for whom gender reassignment surgery caused more disgust than approval, Redgrave's performance was one of staggering humility and humanity that looks, in retrospect, all the more like a keystone in the advancing acceptance of transgender rights. Nearly three decades later could Looking also treat a transgender character with the low-key sensitivity it regards its gay characters?
Looking comes at a median point for LGBT acceptance – a time when much progress has been made, but much still remains to fight for. The best thing the show can do is continue to treat the characters with the same kind of casualness cultivated in the excellent first season. Out of such an approach can come great, revolutionary strides (and at worst, all new banalities). But before something becomes the new cliché, it must first become the new normal, so best to engage with, if not always embrace, the things that encourage cultural shift.
If you would like to comment on this story or anything else you have seen on BBC Culture, head over to our Facebook page or message us on Twitter.