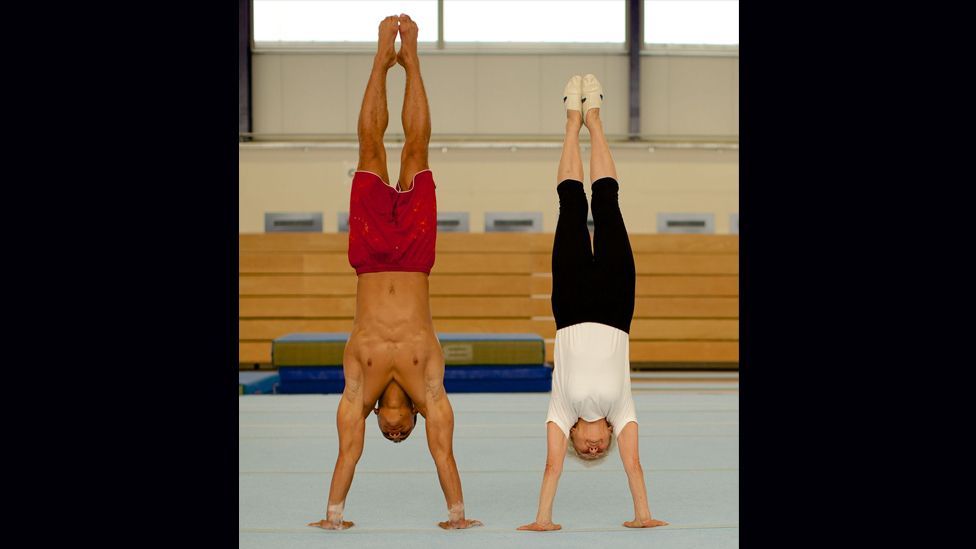 Johanna Quaas
"For some reason we still believe those who really mastered the secrets to longevity and youthfulness can only be found in hermit caves or monasteries somewhere high in the mountains or deep in exotic forests. This isn't true," says Vladimir Yakovlev. "Such people live among us: in the neighbouring house, one street over, in cities that we frequent. We just don't know about them, and because of that, lose an incredible opportunity to learn from them a way of life that just yesterday seemed like absolute fantasy." The Russian photojournalist started his [Age of Happiness project](https://www.facebook.com/theageofhappiness) in 2011, documenting people around the world who defy our expectations of ageing. Johanna Quaas is a German gymnast: Yakovlev photographed her in July 2012, when she was 86. (All photos Vladimir Yakovlev/ Rex)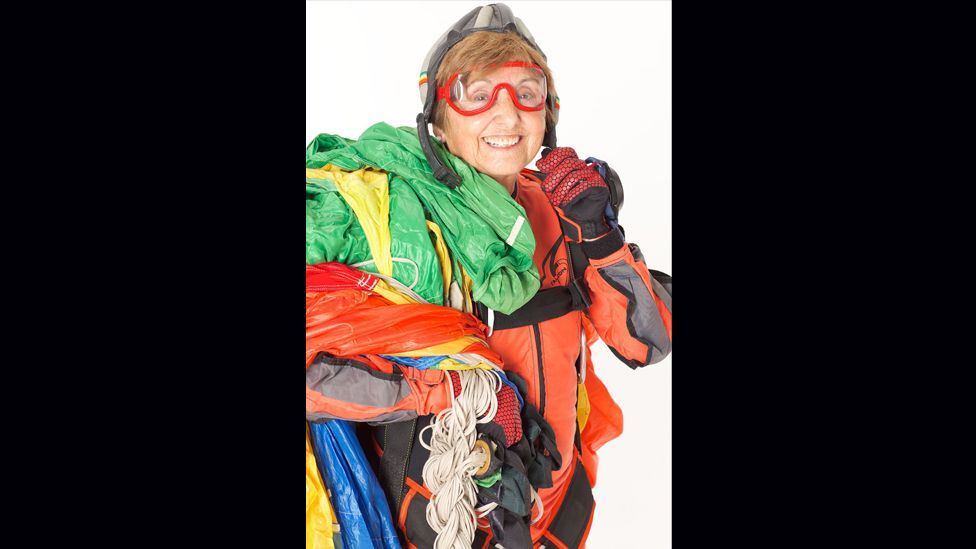 Montserrat Mecho
Yakovlev has just published a book based on his project. Called [How I Would Like To Be When I Am 70?](https://www.facebook.com/theageofhappiness/photos/a.292587947482336.68382.206026472805151/766572706750522/?type=1&theater), it features 30 people who refuse to age appropriately, including a 75-year-old surfer, a 103-year-old marathon runner and a 79-year-old porn star. In April 2012, Yakovlev photographed Montserrat Mecho, then 78. The Spaniard made her first parachute jump when she was 49: she has since clocked up almost 1,000 more. As well as skydiving, she is a downhill skier, a windsurfer and acquatic diver.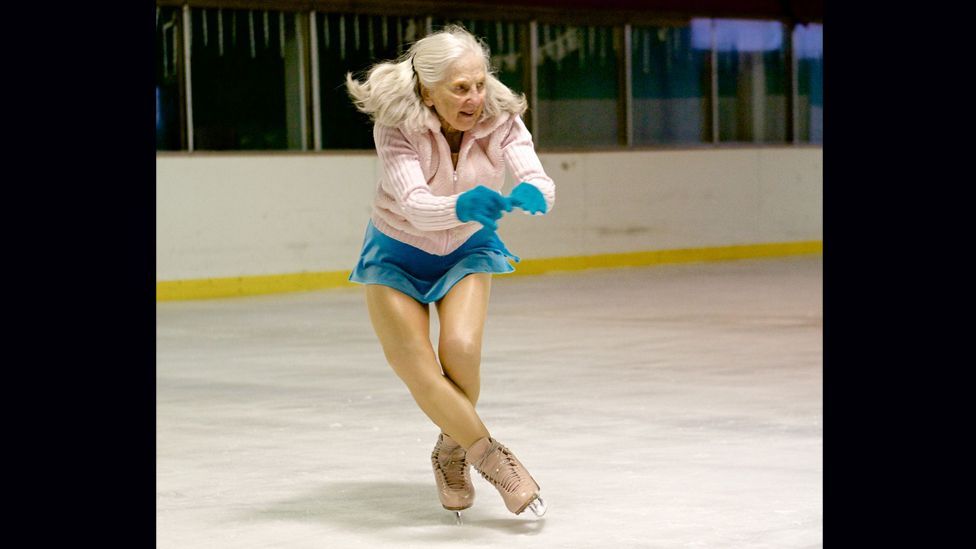 Yvonne Dowlen
"It started as a very personal project," says Yakovlev. "I was over fifty, I wanted to find out what can I expect in the future and most importantly to what extend I can affect whatever will be happening to me." After a car accident at the age of 80 left Yvonne Dowlen (photographed by Yakovlev in December 2011) with a serious concussion, doctors advised the Colorado resident to hang up her ice skates. Yet the 89-year-old – who has been skating for 75 years – continues to compete. "If I ever get in a bad mood, I look at my peers with their oxygen bags, put on my skates and smile."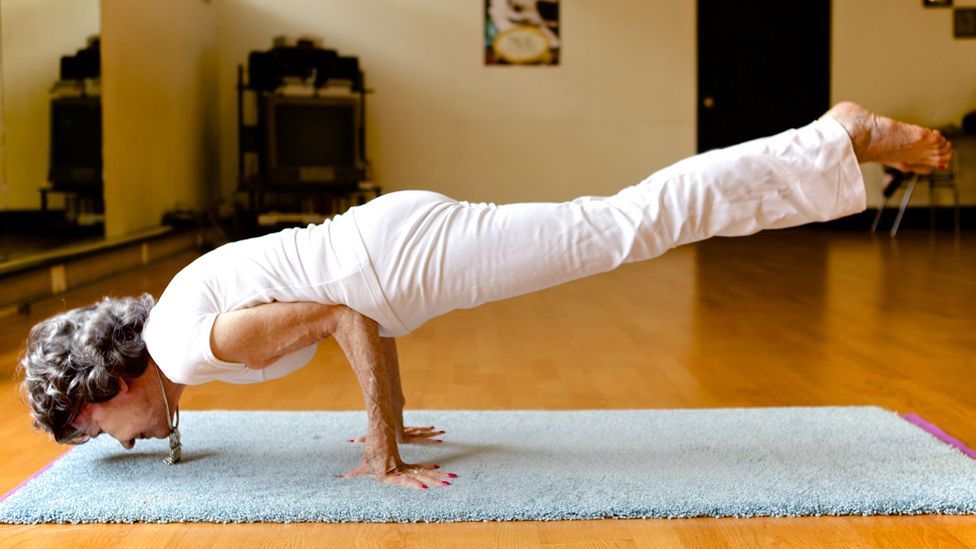 Tao Porchon-Lynch
Photographed by Yakovlev in November 2011, at the age of 93, [Tao Porchon-Lynch](http://www.taoporchon-lynch.com/) is a dancer and a yoga teacher. Since she began dancing competitively at the age of 87, Porchon-Lynch has won more than 600 prizes, and at 96 is still teaching yoga. An average day includes three hours of yoga classes in the morning, followed by two hours of dancing in the afternoon – her partners are 70 years younger than her. "I don't believe in age. I believe in strength of energy," she tells those who suggest she calms down. In [a 2014 TED talk](http://tedxtalks.ted.com/video/There-is-nothing-you-cannot-d-2), she described her response to a six-year-old girl who asked her what she was going to do when she retired. "I'm not going to retire … I'm going to dance my way to the next planet."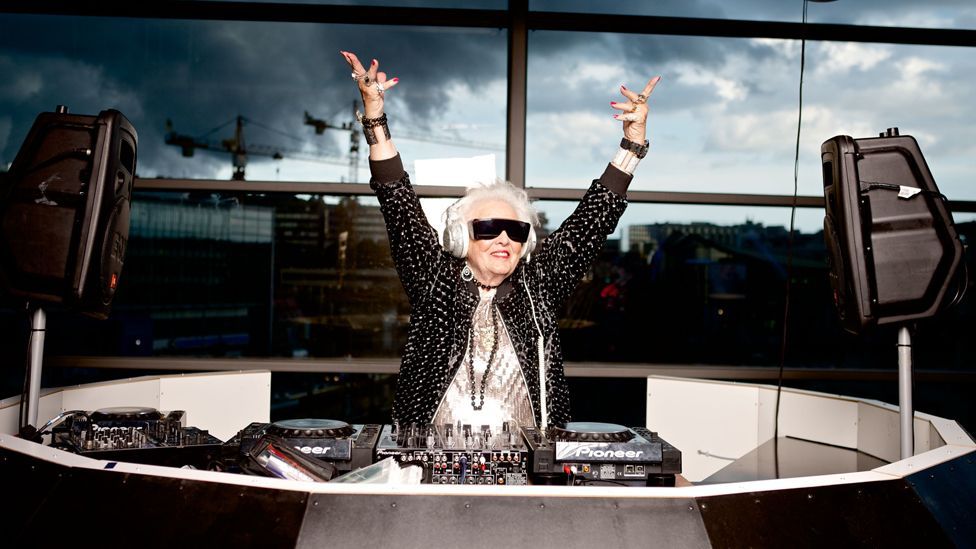 Ruth Flowers
After helping to organise her grandson's birthday party, Ruth Flowers was inspired to become a club DJ – at the age of 68. She played her first gig at the Villa Murano in Cannes aged 78, and appeared at clubs around the world as [Mamy Rock](http://www.mamyrock.com/) until her death in May 2014, aged 83. Yakovlev photographed her in July 2012. "I spent the last four years traveling in search of people who refused to age 'appropriately' and instead, continued to live – joyfully and brightly, often with more exuberance than they had in their youth," he says. "What I saw and learned completely changed my life and ideas about what humans are now capable of during what was formerly known as 'old age'."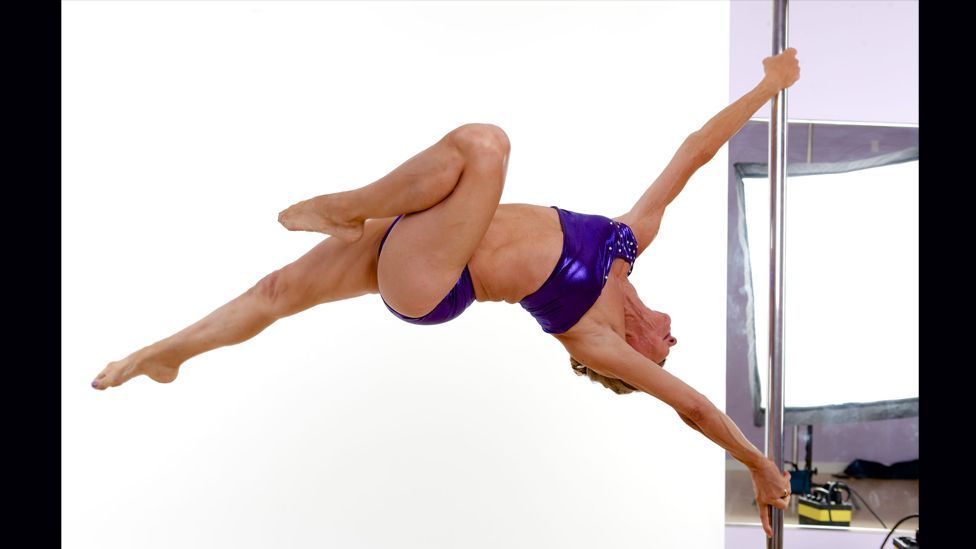 Greta Pontarelli
"Greta Pontarelli is 61. She appears in front of the audience in a sparkling bikini, walks up to the pole, takes a deep bend, holds the pole in her hands, and lifts off the ground effortlessly. For the next few minutes, Greta performs an unbelievably complex and exciting acrobatic act on the pole." Yakovlev describes the moves of the US national who took up pole-dancing at the age of 59 after being diagnosed with osteoporosis. "To strengthen my bones, I needed strenuous exercise, something that would involve lifting weights," she explains. "But just weight-lifting is very boring." Yakovlev photographed her in August 2012; she continues to compete at 63, [winning the Masters category](https://www.youtube.com/watch?v=OedbkPfv91Y) at the 2014 World Pole Sports Championships.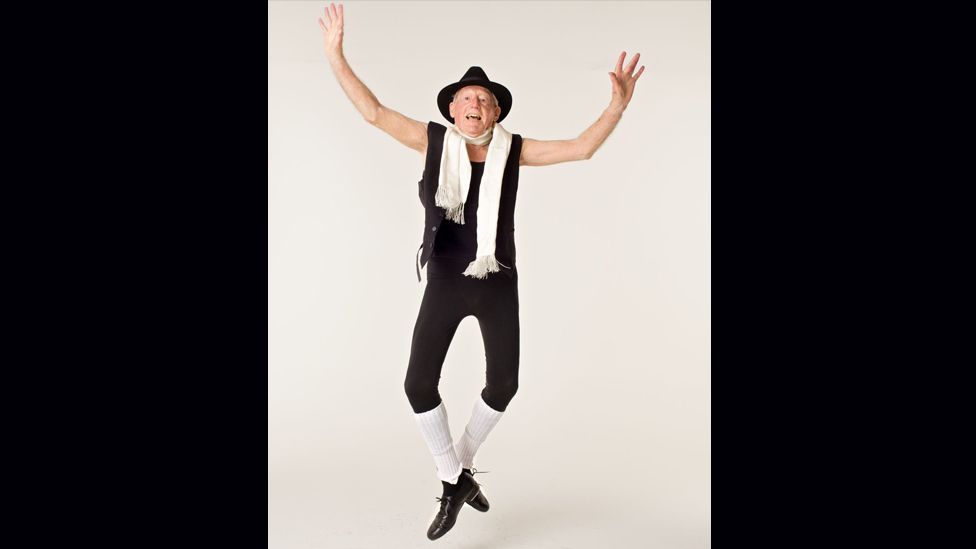 John Lowe
After dreaming about dancing throughout his life, John Lowe only took up ballet at the age of 79 – making his first performance on stage at 89. He was forbidden by his family to make 360-degree mid-air turns when he turned 90. "They are afraid that if I fall, they won't be able to put me back," Lowe told Yakovlev when he photographed him in October 2012. So instead, he just leaps. "But he cannot keep himself from leaping," says Yakovlev. "For the more intensive moves, John even hung a trapeze from his ceiling. He hangs on it every day, to build muscle strength." Now 94, he still performs and trains daily. Lowe offered Yakovlev his advice for enjoying old age: "Find something that will completely change your life. It's hard, I may have gotten lucky. But, I think everyone can come up with something. Ballet enables me to keep my spine straight and to trick time."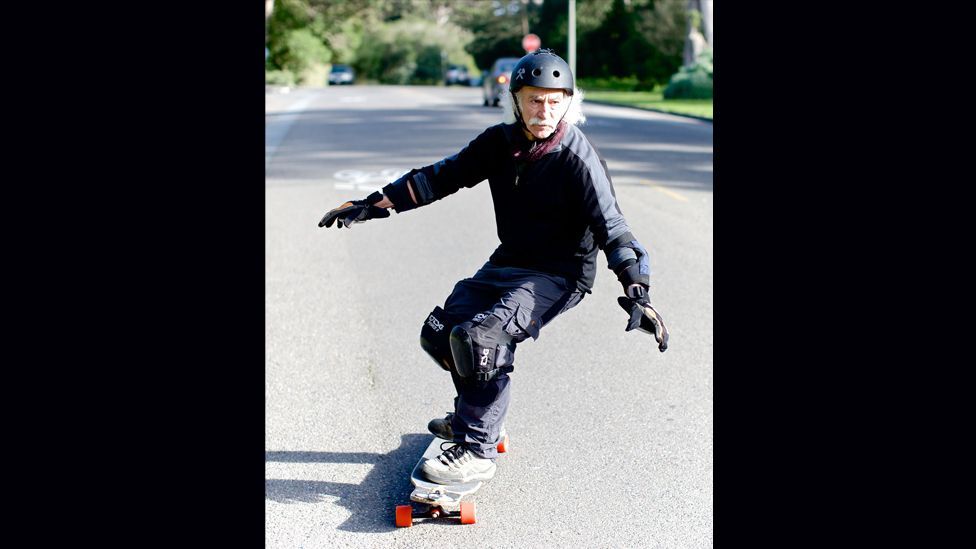 Lloyd Kahn
Californian Lloyd Kahn took up skateboarding at 65. According to Yakovlev, he "fell immediately and hurt his hand. From that experience, he concluded that he should wear full protective gear." But he continued skateboarding. Yakovlev photographed him in January 2013, aged 78. "Lloyd spends nearly every day zooming around his seaside town of Bolinas on his board. He picks streets that have long, gradual descends, and, with gentle turns, skates down them." On his [blog](http://lloydkahn-ongoing.blogspot.com/2014/07/santa-cruzn.html), Khan describes skateboarding in 2014 with his son and grandson; his son commented "I don't know if I'm more worried about my 3-year-old son or my 79-year-old dad." But the publisher and builder of eco houses takes it slowly. "I don't do any special tricks. I don't ride like the teenagers," says Kahn. "I try not to go too fast, so that I could always jump off and land on my feet. So, in my case, there's nothing extreme about it, I just like to ride."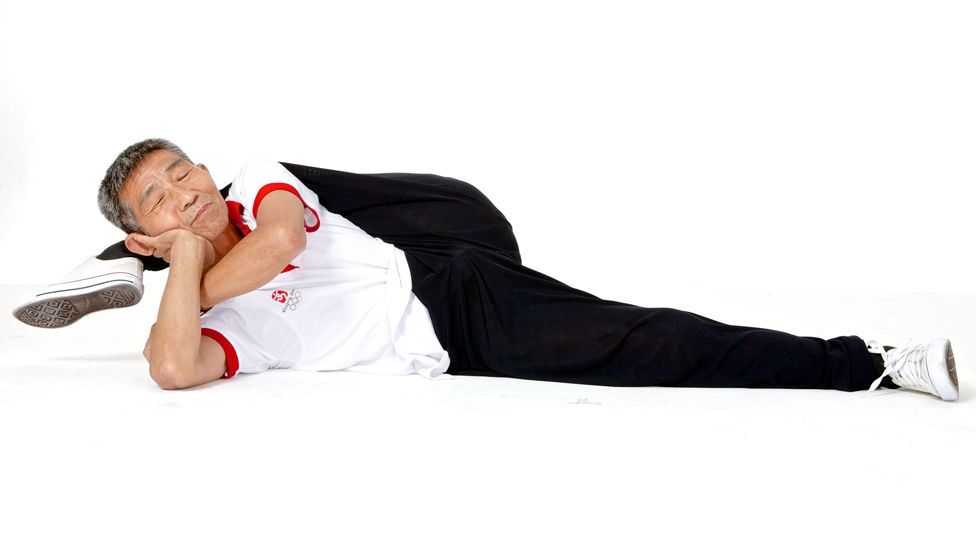 Duan Tzinfu
Duan Tzinfu changed the way he lived when he spotted a group of people exercising in a Beijing park. "These were people much older than him who did the splits with ease. Duan couldn't even bend over without a big sigh," says Yakovlev, who photographed him in July 2011, at the age of 73. "After 50 years of working at a glass factory, his health was shattered to bits. Duan could barely walk, and his lungs – damaged by glass dust – barely functioned." But Duan joined the group, practising stretching and breathing exercises based on Daoist principles every day, and now, aged 76, can perform moves that would challenge much younger people. "He once got used to working at the factory for eight hours a day, and so, he now got used to stretching every day," says Yakovlev. "Soon, he too was able to do the splits. Without sighing."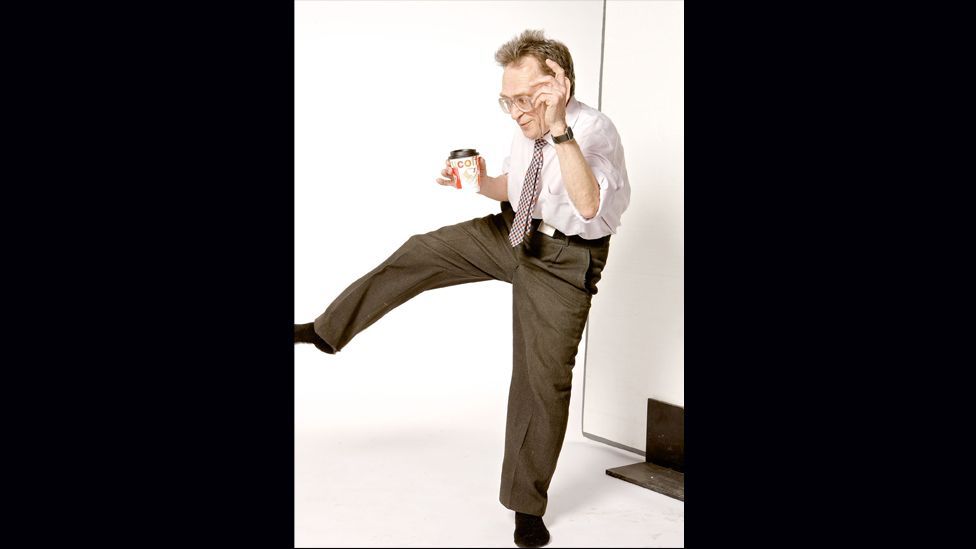 Valentin Badich
Yakovlev has travelled to nine countries for his project, including France, Italy and India. He photographed Valentin Badich in his home country of Russia. "The most energetic rock-and-roller of the Urals has never taken exercise seriously," says Yakovlev of the man known as 'Elvis Presley's grandpa' in the nightclubs of Yekaterinburg. After he experienced extreme joint pain at the age of 50 and was told by doctors he would need titanium joint implants, Badich decided to treat the condition himself. "He began by walking. He forced himself to walk and up down the stairs every day. Then, he added running. Then dancing." When Yakovlev photographed him in February 2011 Badich showed how far he'd come: "He danced through our three-hour shoot, without losing his breath. He was so great that toward the end of our session, everyone was dancing with him: assistants, lighting technicians, me… and even two models from the photo shoot in the next studio."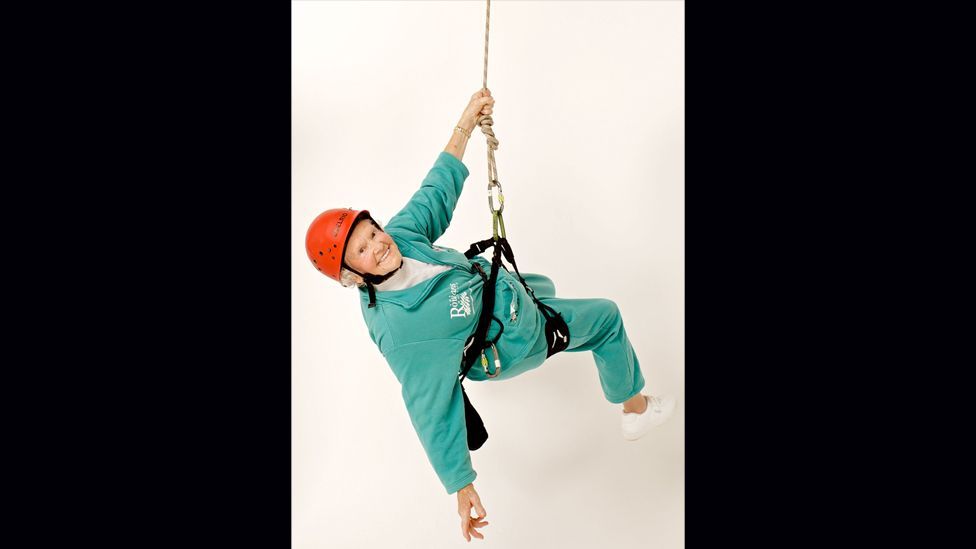 Doris Long
Doris Long took up industrial climbing when she was 85, after seeing people abseiling down a 20m-high mountainside in Hampshire. "Doris thought that descending that sort of mountainside would be fun. She was right," says Yakovlev, who photographed her in July 2012, when she was 98. "I was ecstatic after my descent," Long says of her first attempt. At 92, Doris abseiled down the side of the 70m-high Millgate House, Portsmouth's tallest building; she is now 100 and still climbing. Yakovlev describes the attitude that seems to link many of his subjects. "Pat Moorehead, a skydiver, celebrated his 80th birthday by making 80 skydives in a row, non-stop. He says: 'Happiness is just a choice, a life-style. One might wonder, is it really that simple? Well, yes, it is!' I think that is true – about happiness… and about staying young as well."