The beloved film of Mozart's life and death triumphed at the Oscars 30 years ago. It distorts the truth but we are right to remember it as a classic, argues Clemency Burton-Hill.
I
It is 30 years since Amadeus swept the board at the Academy Awards. Miloš Forman's 1984 film of Peter Shaffer's 1979 play, took home eight statuettes that night, including best film, best director, best actor and best adapted screenplay. Arguably the finest movie ever made about the process of artistic creation and the unbridgeable gap between human genius and mediocrity, it has taken its place in motion picture history and is invariably described as a masterpiece.
All this is despite the fact the film plays shamelessly fast and loose with historical fact, taking as its basis a supposedly bitter rivalry between Wolfgang Amadeus Mozart and his counterpart Antonio Salieri, court composer for Holy Roman Emperor Joseph II, that may have been nothing more than a vague rumour. Alex von Tunzelmann, writing in the Guardian, is one of the many historians frustrated by the glittering success of a film that is so inaccurate, historically speaking. She describes it as "laughably" wrong – "a deadly rivalry that never was, a dried-up bachelor who was actually a father of eight, and flops that were hits in reality" – and reckons nothing about the film can redeem "the fact that the entire premise – that Salieri loathed Mozart and plotted his demise – is probably not true".
It was Alexander Pushkin who first seized on the idea that the alleged rivalry between these two Vienna-based composers might make good drama: in 1830 he published a short play called Mozart and Salieri, in which the latter murders the former onstage. The play was later set as an opera by the composer Nikolai Rimsky-Korsakov and has continued to grip the artistic imagination ever since.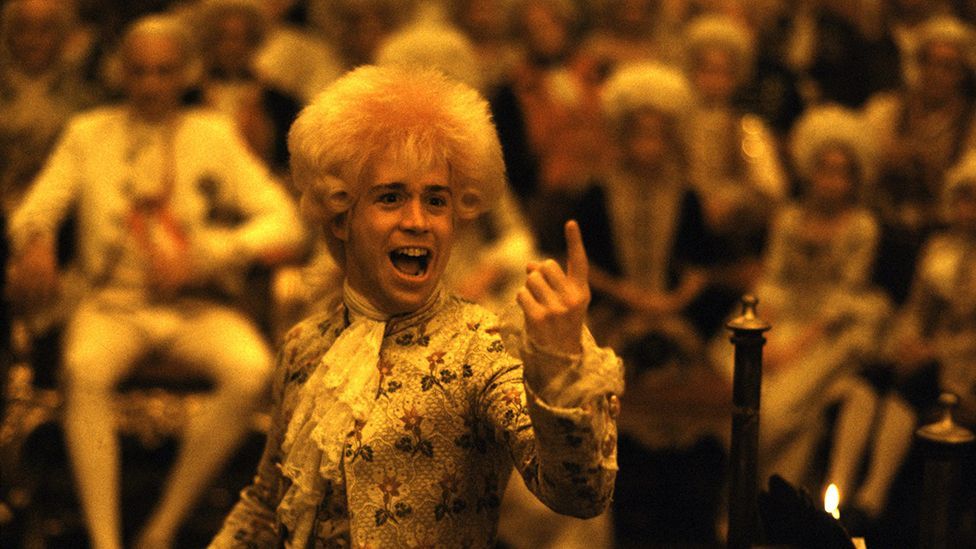 Amadeus won eight Oscars in 1985 – but Tom Hulce lost out to his co-star F Murray Abraham in the category of best actor (Everett Collection/Rex)
With Pushkin as his inspiration, Peter Shaffer took this grisly anecdote as a starting point for what Simon Callow – the actor who first played Mozart on stage – describes as "a vast meditation on the relationship between genius and talent". Shaffer, says Callow, gives us a Salieri "who was industrious, skilful and pious, driven to homicide by a Mozart who was foul-mouthed, feckless, infantile and effortlessly inspired. In Shaffer's play, Salieri was the one person in 18th-Century Vienna who fully grasped the extent of Mozart's genius, and was thus the one most savagely wounded by it. To him, it was a cruel joke perpetrated by the God he worshipped - that the vessel chosen to receive the greatest music ever written was the least worthy of His creatures; all Salieri's piety and good taste had been passed over in favour of a repulsive little nerd."
Dramatic licence
Miloš Forman was in the audience for the first preview of the production that starred Callow (and Paul Scofield as Salieri) at London's National Theatre in 1979. So immediate was the impact of the play that he apparently turned to Shaffer's agent during the first intermission and announced that he had to make a film of it.
Shaffer has always been relaxed about wanting to write a cracking drama, irrespective of historical precision, describing his work as a "fantasia on the theme of Mozart and Salieri". "Obviously Amadeus on stage was never intended to be a documentary biography of the composer," he admits, "and the film was even less of one." Ingeniously, he gets around the problem by having Salieri, by this stage an old, terminally ill and classic unreliable narrator, show and tell us everything – right from the opening moment, when he whispers dramatically one night in 1823: "Forgive me, Mozart, I killed you." (Mozart had died a mysterious pauper's death in 1791). Few historical sources exist about Salieri's life, so with this formal structure in place Shaffer could take as much dramatic licence as he liked.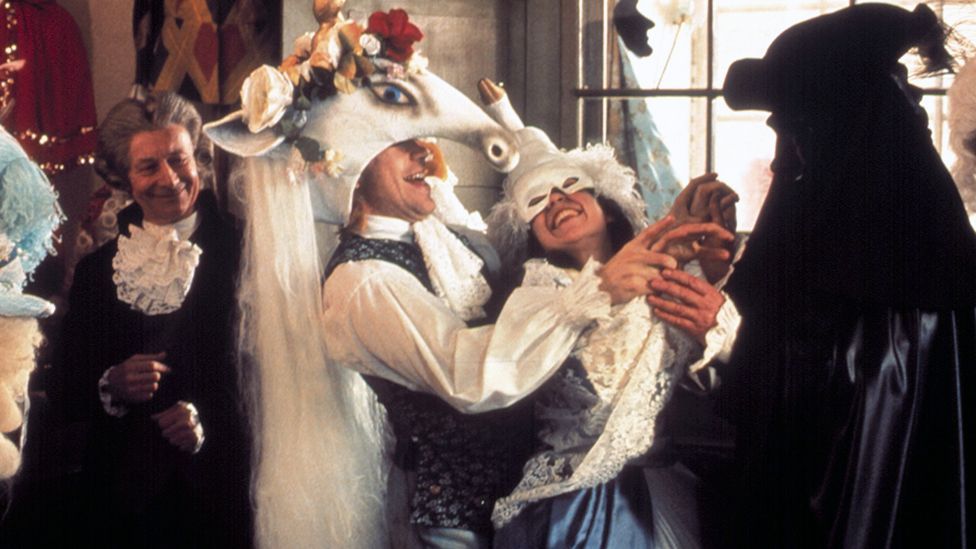 Peter Shaffer was struck by the "sublimity" of Mozart's work and "the vulgar buffoonery" of his character (Saul Zaentz/Everett/Rex)
Like any good dramatist, he identified the things that suited his story – mining Mozart's letters for scatological baby talk to his cousin, for example – and left out the things that weren't – for example the fact that the Mozart and Salieri families were friendly enough that Salieri was later employed as Mozart's son Franz Xaver's teacher.
"I came up with the idea for this play after reading a lot about Mozart," Shaffer recalls. "I was struck by the contrast between the sublimity of his music and the vulgar buffoonery of his letters. I am often criticised for portraying him as an imbecile, but I was actually conveying his childlike side: his letters read like something written by an eight-year-old. At breakfast he'd be writing this puerile, foul-mouthed stuff to his cousin; by evening, he'd be completing a masterpiece…."
'Voice of God'
In any case, the reverence with which the film treats Mozart's work is undeniable: we, like Salieri, are hit with one perfect melody after another. Sir Neville Marriner and the Academy of St-Martin-in-the-Fields give outstanding performances on the soundtrack – just listen to the thrillingly articulated punch of their Symphony No 25 or the wrenching Lacrimosa from the Requiem. And as for the opening of the Gran Partita for winds – I remember thinking that my heart would stop with the beauty of that moment when I first saw the film. F Murray Abraham as Salieri talks us through the opening of the piece, introducing each instrument, ending with the words: "This was a music I'd never heard. Filled with such longing, such unfulfillable longing. It seemed to me that I was hearing the voice of God." It did, indeed.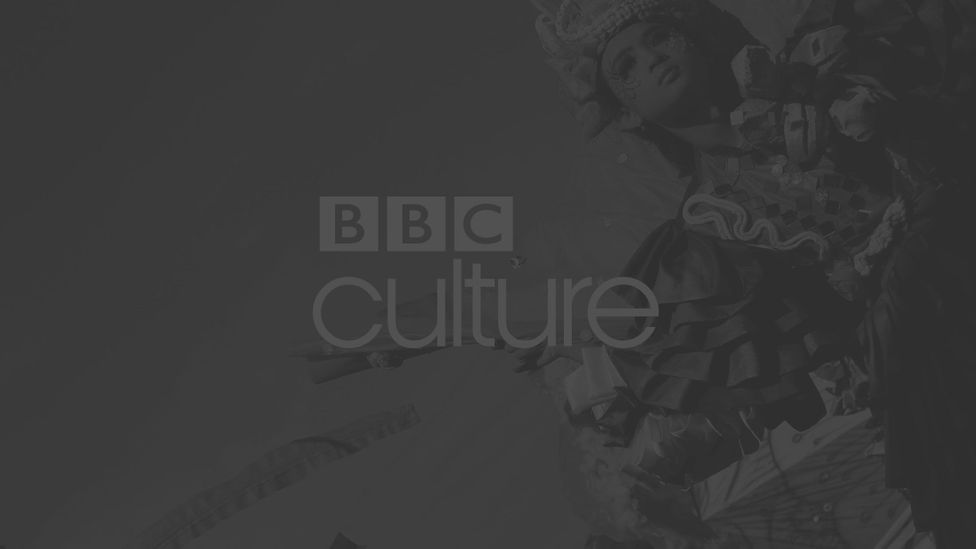 This video is no longer available
Besides, when it comes to Hollywood taking licence with the truth, or selecting and overstating certain aspects of a historical character, what's new? At this year's Academy Awards, three of the movies nominated for best film were – for want of a better term – biopics: Selma, The Theory of Everything and The Imitation Game. Of Selma, US politician Joseph A Califano Jr wrote recently in the Washington Post of its "glaring flaw" and demanded: "What's wrong with Hollywood?" President Johnson's top assistant for domestic affairs from 1965 to 1969, he reckons the film-makers "just couldn't resist taking dramatic, trumped-up license with a true story that didn't need any embellishment" and takes issue with the film's "false" portrayal of LBJ as being at odds with Martin Luther King Jr. Regarding The Theory of Everything, leading physics writer Denis Overbye in the New York Times reckons, "the movie doesn't deserve any prizes for its drive-by muddling of Dr Hawking's scientific work." And as for The Imitation Game, the family of one of the main featured characters, Captain Alastair Denniston, have said they are "deeply offended" by the "inaccurate and overly harsh" portrayal of their forbear, while the Slate editor LV Anderson is just one of many commentators who contend that "the central conceit of The Imitation Game – that Turing singlehandedly invented and physically built the machine that broke the Germans' Enigma code – is simply untrue." For Alex von Tunzelmann, once again: "historically, The Imitation Game is as much of a garbled mess as a heap of unbroken code."
In Amadeus' case, there are no known descendents of Salieri to come out fighting his corner. But let's be honest: nobody seriously thinks Salieri murdered Mozart. And for all the academic imperfections of Amadeus, the essence of the film is irrefutable. Salieri was a perfectly reasonable court composer, capable of writing the odd good tune here and there; Mozart was a genius. "Why does God only speak through Mozart's music and not mine?" Salieri asks, tormented, and we feel his pain. There will never be an answer to that eternal question. Just listen.
If you would like to comment on this story or anything else you have seen on BBC Culture, head over to our Facebook page or message us on Twitter.