Several years including 1862, 1899 and 1950 could be considered literature's very best. But one year towers above these, writes Jane Ciabattari.
T
The year 1925 was a golden moment in literary history.  Ernest Hemingway's first book, In Our Time, Virginia Woolf's Mrs Dalloway and F Scott Fitzgerald's The Great Gatsby were all published that year. As were Gertrude Stein's The Making of Americans, John Dos Passos' Manhattan Transfer, Theodore Dreiser's An American Tragedy and Sinclair Lewis's Arrowsmith, among others. In fact, 1925 may well be literature's greatest year.
But how could one even go about determining the finest 12 months in publishing history? Well, first, by searching for a cluster of landmark books:  debut books or major masterpieces published that year. Next, by evaluating their lasting impact: do these books continue to enthrall readers and explore our human dilemmas and joys in memorable ways? And then by asking: did the books published in this year alter the course of literature? Did they influence literary form or content, or introduce key stylistic innovations?
Books that came out in 1862, for instance, included Dostoevsky's House of the Dead, Victor Hugo's Les Misérables and Turgenev's Fathers and Sons. But Gustave Flaubert's novel of that year, Sallambo, set in Carthage during the 3rd Century BC, was no match for Madame Bovary. George Eliot's historical novel Romola and Anthony Trollope's Orley Farm were also disappointments.
The year 1899 is another contender for literature's best. Kate Chopin's seminal work The Awakening was published then, as was Frank Norris's McTeague and two Joseph Conrad classics – Heart of Darkness and Lord Jim (serialised in Blackwood's Magazine). But Tolstoy's last novel Resurrection, published also in 1899, was more shaped by his religious and political ideals than a powerful sense of character; and Henry James' The Awkward Age was a failed experiment – a novel written almost entirely in dialogue.
And in 1950 there were published books from Isaac Asimov (I, Robot), Ray Bradbury (The Martian Chronicles), Patricia Highsmith (Strangers on a Train), Doris Lessing (The Grass Is Singing) and CS Lewis (The Lion, the Witch and the Wardrobe). But other great fiction writers produced lesser works that year – Ernest Hemingway's minor Across the River and into the Trees; Jack Kerouac's The Town and the City, written under the influence of Thomas Wolfe; John Steinbeck's poorly received play-in-novel-format Burning Bright and Evelyn Waugh's only historical novel, the Empress Helena (Roman emperor Constantine's Christian mother goes in search of relics of the Cross).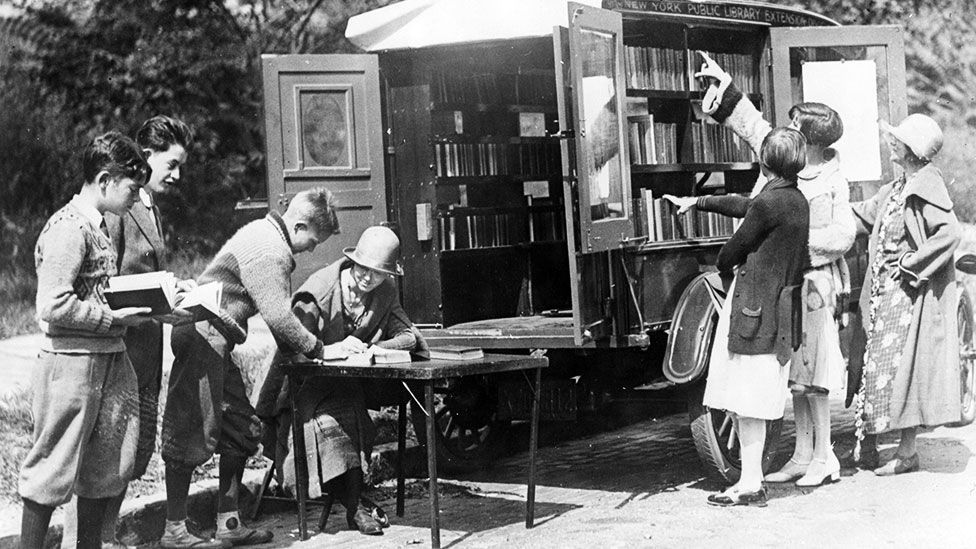 A 'library on wheels', an initiative of the New York Public Library, brings its book collection to Staten Island (Credit: General Photographic Agency/Getty Images)
But 1925 brought something unique – a vibrant cultural outpouring, multiple landmark books and a paradigm shift in prose style. Literary work that year reflected a world in the aftermath of tremendous upheaval. The brutality of World War One, with some 16 million dead and 70 million mobilised to fight, had left its mark on the Lost Generation. In Mrs Dalloway, Virginia Woolf created the indelible shell-shocked veteran Septimus Smith, "with hazel eyes which had that look of apprehension in them which makes complete strangers apprehensive too. The world has raised its whip; where will it descend?"
Looking inward
The solid external world of the realists and naturalists was giving way to the shifting perceptions of the modernist 'I'. Mrs Dalloway, which covers one day as Clarissa Dalloway prepares for a party – and Septimus Smith for his demise – is a landmark modernist novel. Its narrative is rooted in the flow of consciousness, with dreams, fantasies and vague perceptions gaining unprecedented expression. Woolf's stylistic breakthrough reflected a changing perception of reality. Proust was also all the rage at this moment, as Scott Moncrieff's translation of Remembrance of Things Past's third volume was just out. Woolf admired Proust's "astonishing vibration and saturation and intensification".
The year 1925 also contributed to the culmination of Gertrude Stein's career. She had moved to Paris in 1903 and established a Saturday evening salon that eventually included Ernest Hemingway, F Scott Fitzgerald, Sinclair Lewis, Ezra Pound and Sherwood Anderson, as well as artists Pablo Picasso and Henri Matisse. Stein responded to her immersion in the Parisian avant-garde by writing The Making of Americans, which was published in 1925, more than a decade after its completion. In over 900 pages of stream-of-consciousness, Stein tells of "the old people in a new world, the new people made out of the old," and describes an American "space of time that is filled always filled with moving". Early critics like Edmund Wilson couldn't finish Stein's complex web of repetition, but she has been credited with foreshadowing postmodernism and making key stylistic breakthroughs, including using the continuous present and a nearly musical word choice.  As Anderson put it: "For me, the work of Gertrude Stein consists in a rebuilding, an entirely new recasting of life, in the city of words."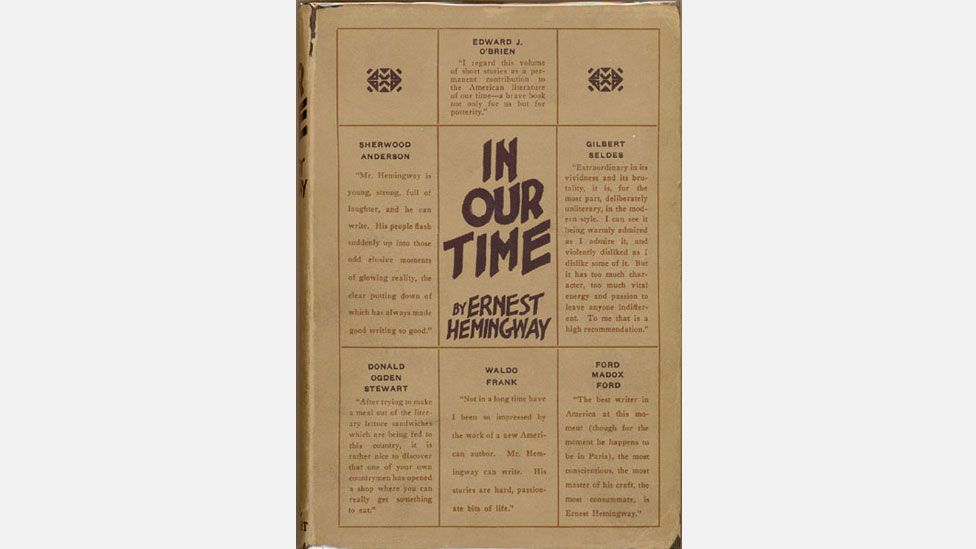 Ernest Hemingway published his first book, In Our Time, in 1925 (Credit: Boni & Liveright)
Stein's experiments with language influenced Hemingway's signature sparseness. Beginning with the autobiographical Nick Adams stories in his first book, 1925's In Our Time, his fiction is characterised by pared-down prose, with symbolic meaning lying beneath the surface. Nick witnesses birth and suicide as a young boy accompanying his father, a doctor, to deliver a baby in the Michigan woods. He is exposed to urban crime when two Chicago hitmen come to his small town. And as a war veteran trying to keep his memories at bay, he gravitates toward the familiar pleasures of camping and fishing: "He had made his camp. He was settled. Nothing could touch him."
Modern times
The midpoint of the Roaring '20s was a time of rare prosperity and upward mobility in the United States. The stock market seemed destined to climb forever, and the American Dream seemed within the grasp of the masses. 1925 was special, though. In New York, Countee Cullen, Langston Hughes, Zora Neale Hurston, Claude McKay, Jean Toomer and other writers of the Harlem Renaissance were given a definitive showcase that year in the anthology The New Negro, edited by Alain Locke. At the same time Harold Ross launched a revolutionary and risky weekly magazine called The New Yorker, which featured portraits of Manhattan socialites and their adventures and offered what would be a treasured showcase for short stories ever since.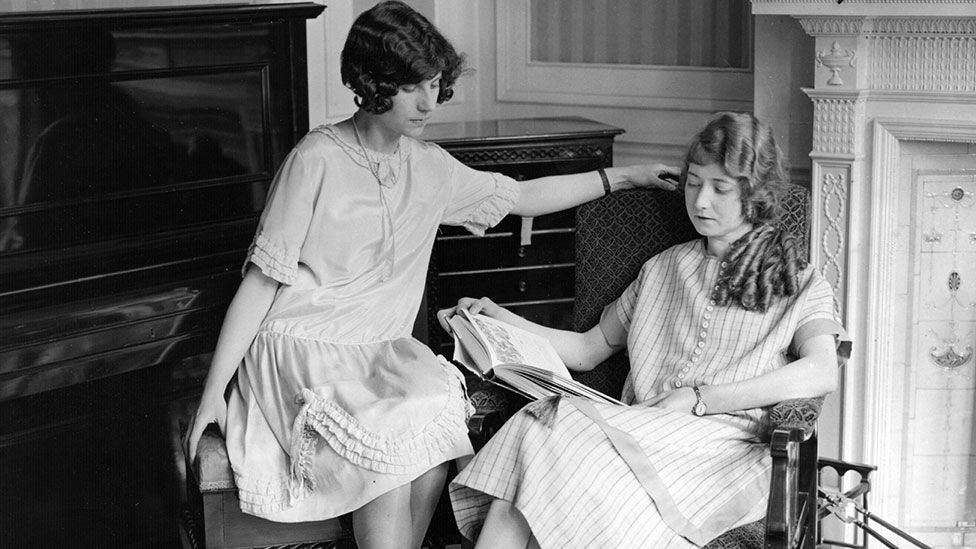 Along with the many notable novels of 1925, The New Yorker was founded that year - documenting socialites' lives and featuring short stories (Credit: Topical Press Agency/Getty)
F Scott Fitzgerald dubbed this flamboyant postwar American era "the Jazz Age". Alcohol flowed freely despite Prohibition; flappers followed the sober suffragettes into a time of sexual freedom. New wealth was spreading the riches and opening doors to players like Fitzgerald's immortal character Jay Gatsby, whose fortune was rumoured to be based on bootlegging. The Great Gatsby, published in 1925, gives a portrait both tawdry and touching, as Gatsby remakes himself in a doomed attempt to win the love of the wealthy Daisy Buchanan. The tarnished American Dream also was central that year to Theodore Dreiser's naturalist masterpiece, An American Tragedy. Dreiser based the novel on a real criminal case, in which a young man murders his pregnant mistress in an attempt to marry into an upper class family, and is executed by electric chair. Also ripped from the headlines, Sinclair Lewis's realistic 1925 novel Arrowsmith was a first in exploring the influence of science on American culture. Lewis wrote of the medical training, practice and ethical dilemmas facing a physician involved in high-level scientific research.
These books weren't just original, even revolutionary, creations – they were helping to establish the very idea of modernity, to make sense of the times. Perhaps 1925 is literature's most important year simply because no other 12-month span features such a dialogue between literature and real life. Certainly that's the case in terms of how new technologies – the automobile, the cinema – shook up literary form in 1925. John Dos Passos' Manhattan Transfer introduced the cinematic narrative form to the novel. New York, presented in fragments as if it were a movie montage on the page, is the novel's collective protagonist, the inhuman industrialised city presented as a flow of images and characters passing at high speed. "Declaration of war… rumble of drums... Commencement of hostilities in a long parade through the empty rainlashed streets," Dos Passos writes. "Extra, extra, extra. Santa Claus shoots daughter he has tried to attack. Slays Self With Shotgun." Sinclair Lewis called Manhattan Transfer "the vast and blazing dawn we have awaited. It may be the foundation of a whole new school of fiction."
Was 1925 the greatest year in literature? The ultimate proof, 90 years later, is the shape-shifting the novel has undergone, still based on these early inspirations – and the continuing resonance of Nick Adams, Jay Gatsby and Clarissa Dalloway.  These characters from a transformative time are still enthralling generations of new readers.
If you would like to comment on this story or anything else you have seen on BBC Culture, head over to our Facebook page or message us on Twitter.