A new book looks at 'treasures' that fooled the world's experts. Noah Charney reveals who created them – including one who became a giant of the Renaissance.
I
In his new book The Art of Forgery, art historian Noah Charney explores how the best forgers in the world managed to fool so many experts. Here, he reveals how Michelangelo got away with it – and the secrets of the garden shed forger.
The ultimate master forger?
Before anyone had heard of Michelangelo Buonarotti, the most valuable sculptures on the Renaissance Italian art market were ancient Roman marble statues. Several biographical accounts demonstrate that even an artist as great as Michelangelo could be involved in wilful forgery, setting out to create an ancient Roman marble of his own. It did nothing to impede his reputation. Indeed, having successfully passed off his work as a Roman marble helped add lustre to the start of a glistening career, by showing Michelangelo had the technical skill and creative genius to match his forebears.
The first biography of Michelangelo, written by renowned historian Paolo Giovio, describes the artist as having "great genius… in contrast to a character so rude and savage as to make his private life one of unbelievable pettiness". Michelangelo carved the marble statue Sleeping Eros in 1496, when he was only 21 and, according to Giovio, doctored it in order to make it appear to be ancient. The statue was passed off as such when it was sold to Cardinal Raffaele Riario, grandnephew of Pope Sixtus IV and a great collector of early Roman antiquities (who perhaps should have known better).
When Riario later found out that he had bought a forgery, he returned the statue to the dealer from whom he had bought it, Baldassarre del Milanese. However, between Riario buying the work and realising he had been duped, Michelangelo had gone from being an unknown 21-year-old to Rome's hottest commodity, thanks largely to the fame of his Pietà, which proudly stood in the Basilica of Saint Peter's in Rome. Del Milanese was thus happy to take it back, and had no trouble selling it on, now under the authorship of the suddenly famous Michelangelo.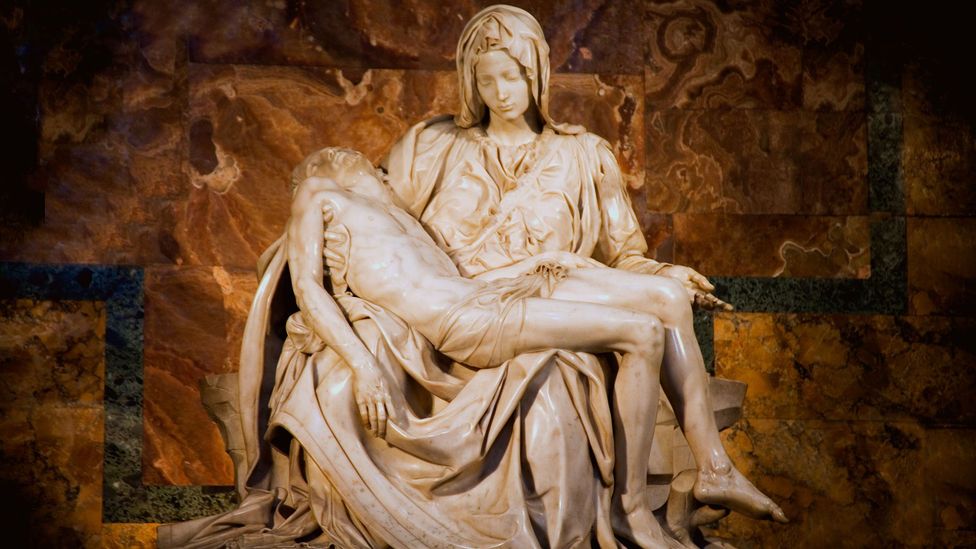 Michelangelo's early forgeries were reassessed after he created The Pietà between 1498 and 1499 (Credit: Peter Barritt/Alamy)
Whether undertaken as a practical joke, to show that his work was as good as that of the ancients or for reasons of more criminal intent, Michelangelo's deception does not seem to have angered the original owner of the Sleeping Eros. Cardinal Riario became Michelangelo's first patron in Rome, commissioning two other works in 1496 and 1497. This is an early example of a recurring narrative: successfully fooling those who consider themselves experts does not always cause rage – it can also endear the forger to the expert.
That Riario bought the original Sleeping Eros believing it to be an ancient Roman marble is not in question. But we cannot be sure of the artist's ultimate motivations, because various sixteenth-century biographies shift the guilt of having concocted the deception between Michelangelo and the slippery art dealer, Baldassarre del Milanese.
While Michelangelo's possible complicity in a forgery scandal may be surprising, the Sleeping Eros was not the only work he faked – far from it. The renowned biographer Giorgio Vasari noted that: "He also copied drawings of the Old Masters so perfectly that his copies could not be distinguished from the originals, since he smoked and tinted the paper to give it an appearance of age. He was often able to keep the originals and return his copies in their place." Alas, no more is known of which drawings were involved in this Renaissance bait-and-switch, but the story provides insight into the mind of a great artist who was also, it seems, a great forger and art thief, demonstrating how thin is the line between artistic genius and criminality.
The garden shed forger
On 16 November 2007, the failed contemporary artist Shaun Greenhalgh (born 1961) was convicted for a forgery scheme of unprecedented diversity in the history of art crime. His octogenarian parents, Olive and George, were likewise sentenced for their roles as frontmen in an elaborate con to sell Shaun's forged creations. The family produced more than 120 fake artworks over 17 years, earning at least £825,000 and fooling experts at such institutions as Christie's, Sotheby's and the British Museum. Scotland Yard fears that more than 100 of their forgeries are still out there, mislabelled as originals.
Most forgers specialise in creating works in the style of a single artist or period. Greenhalgh produced everything from 'ancient' Egyptian sculpture, an 18th-Century telescope and 19th-Century watercolours to a mid-20th-Century Barbara Hepworth duck statue. The Greenhalghs were finally caught for a simple oversight: in attempting to forge an ancient Assyrian relief sculpture, they misspelled several words in cuneiform.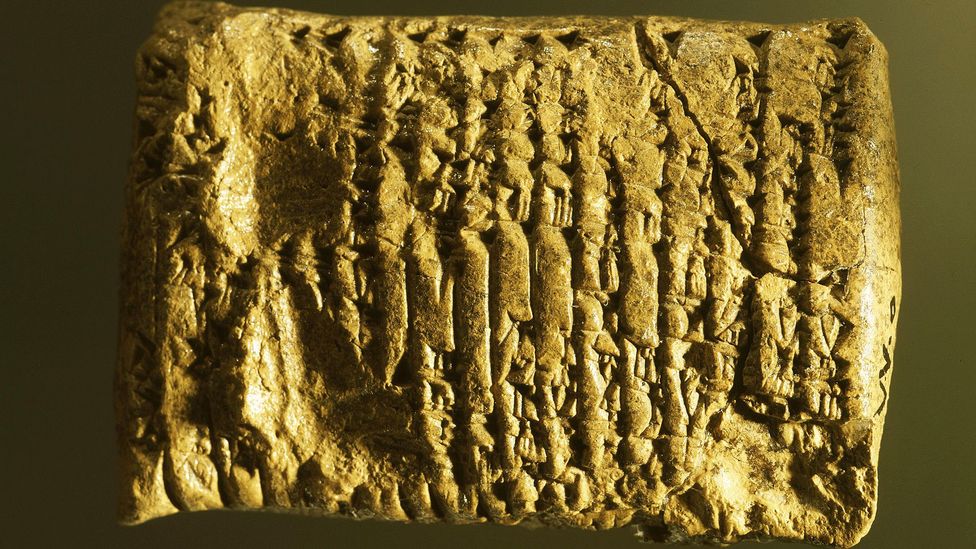 Clay tablet from Syria. Shaun Greenhalgh was caught after misspelling words in cuneiform (Credit: The Art Archive/Alamy)
Shaun Greenhalgh was raised in an impoverished council estate in Bolton in the UK. Though he had no formal artistic training, his father George, a technical drawing instructor, encouraged him in his desire to paint professionally. After galleries repeatedly rejected Shaun's paintings, he developed a grudge against the art world for failing to recognise his artistic talents.
In order to allow Shaun to avenge himself against the art community – and to supplement their meagre income – the Greenhalghs concocted a plan. They sold forgeries made by Shaun by way of a provenance trap. The family would locate a slightly obscure catalogue from an old auction, and select a lot that was described in vague terms, such as 'antique vase, possibly Roman'. Shaun would create a new artwork, artificially aged, to match the existing provenance of the auction catalogue. Experts would then be lured into 'discovering' the old provenance for the new object before them.
The presence of the authentic provenance, and the enthusiasm of having discovered the link, proved enough to convince experts of the authenticity of Shaun's fakes. It was the con that made the crime successful, not Shaun's artistic abilities. In Shaun's own words, his creations were simply "knocked up in the garden shed out back".
The genius of the con lay in the performance of Shaun's wheelchair-bound father, George. In his guise as a loveable and charming invalid, George would present the forged artwork to experts, claiming that it had been in his family for generations.
George would never suggest what the object was, but he would leave a hint as to where it came from – a clue that would lead the experts, hot on the scent of a major discovery, to the real provenance. The experts would be given space to reach their own conclusion: that the object before them was the object referred to in the provenance, which had until now been lost.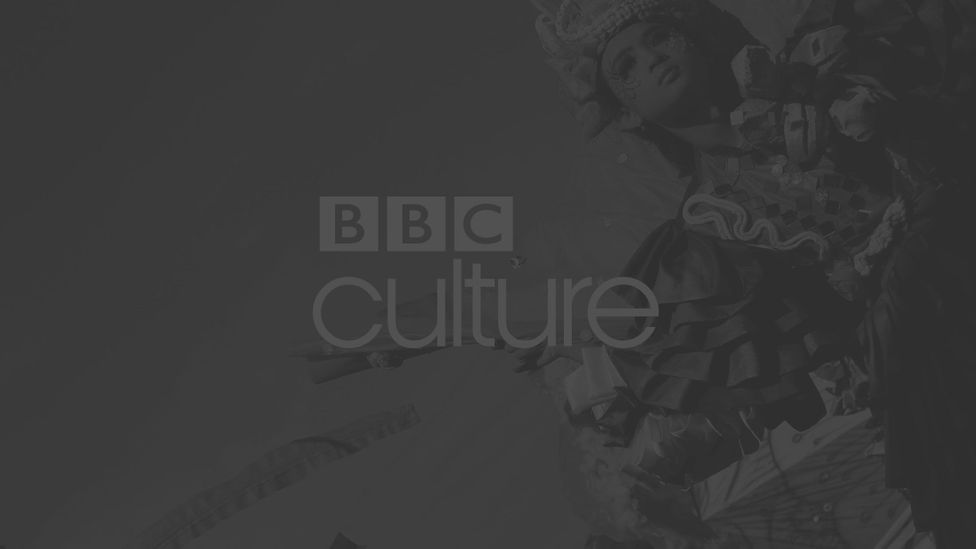 This video is no longer available
The details of one of Shaun's forgeries serve as example of the family's methods. A silver lanx, or decorative platter, dating back to the ancient Roman occupation of Britain was found at Risley Park, Derbyshire, in 1736. The ploughman who found the lanx had broken it up and distributed the pieces as souvenirs among his fellow workers. There has been no record of the Risley Park lanx since. In 1991 the Greenhalghs offered a Roman silver lanx to the British Museum. They had bought relatively inexpensive original Roman silver coins and smelted them using a miniature furnace stored above their refrigerator. They fused the lanx together, the solder lines visible, making it look as though it was the complete reconstructed Risley Park lanx of William Stuckeley's description. The British Museum purchased it.
Other Greenhalgh forgeries included sculptures 'by' Constantin Brancusi, Gauguin and Man Ray, busts of John Adams and Thomas Jefferson, and paintings by Otto Dix, LS Lowry and Thomas Moran, whose work Shaun boasted that he could 'fire off in 30 minutes'. His two most profitable creations were the Amarna Princess, a 20in-tall Egyptian calcite sculpture purported to be from 1350–1334 BC, and Assyrian stone relief tablets (c. 700 BC). The Assyrian reliefs, supposedly from Sennacherib's palace in Mesopotamia, raised the first suspicions about the family, leading to their eventual arrest. The misspelled words in cuneiform were noted by experts at the British Museum, from whom the Greenhalghs had sought authentication.
The story of Shaun Greenhalgh and his family exemplifies the subject of this chapter: forgers seek to fool the art community as revenge for its having dismissed their own original creations. As Detective Constable Ian Lawson of Scotland Yard said, "[Shaun] thought he was having it over a lot of people that should have known better. It is more of a resentment of the art world, to prove that they could do it." Unlike so many forgers who seemed to enjoy their post-incarceration celebrity, however, Shaun Greenhalgh refused to give any interviews and avoided the spotlight after his release from prison in 2011.
For those who feel alienated from the art world, Shaun is something of a folk hero, showing up a community that many consider elitist and undeserving of sympathy. Profit was not the primary motivation for the family. Despite their income, the Greenhalghs continued to live in relative poverty, rarely spending any of their illicit earnings. When asked by Vernon Rapley, the then-head of the Arts and Antiques Unit, why they chose to live so modestly with so much money in the bank, Shaun replied with candour, "I have five brand new pairs of socks in my dresser. What more could I want?" Shaun succeeded in showing the art world that his skill, with the help of a provenance-trap con, surpassed their connoisseurship.
This is an extract taken from Noah Charney's The Art of Forgery (Phaidon), out now.
If you would like to comment on this story or anything else you have seen on BBC Culture, head over to our Facebook page or message us on Twitter.