(I Can't Get No) Satisfaction defined an era and has since been covered by everyone from Devo to Britney. But why does it endure? Greg Kot looks back.
T
The song has been around so long – 50 years as of 6 June – that it feels as ubiquitous as oxygen. It still pops on the radio so frequently it becomes almost reflexive to sing and sneer along with it.
(I Can't Get No) Satisfaction would prove to be a turning point for The Rolling Stones and the culture they helped shape, an era-defining hit that also transcended its time. The Stones are still performing it in part because their fans demand it. "It was the song that really made The Rolling Stones," Jagger once told Rolling Stone magazine. It "changed us from just another band into a huge, monster band."
What makes it so special among even the Stones' plethora of hits? And why did so many key artists, from Aretha Franklin to Devo, want to cover it afterwards? It all began with a dream during the Stones' 1965 tour of America. Keith Richards woke one morning in a Florida hotel room and saw that he'd risen in the middle of the night and laid down an acoustic riff and the chorus on a tape deck at his bedside.
Mick Jagger finished the verses a few days later, and the band took a couple of stabs at recording the track, first an acoustic version at Chess Studios in Chicago, and then an electric version at RCA in Hollywood. Richards said he imagined the original riff would be played by horns loosely modeled on Martha and the Vandellas' Dancing in the Street, and wanted a rougher tone. A Gibson fuzz box, procured by Stones' fixer-upper Ian Stewart, did the trick.
Richards' overdriven guitar blasted out of the speakers and Jagger turned every syllable into an accusation, as if he were jabbing his middle finger into a clueless executive's chest. His words dripped with venom, sarcasm and sex, both an assault on straight society and its consumerist values, and an unfiltered expression of a mannish boy's basest desires.
A matter of taste
The Stones, who had built a reputation as blues purists but were just starting to write original songs, had an instant hit. A few weeks after its release, Satisfaction was the No 1 song in the US and would remain in the upper regions of the charts for three months, dominating the summer of '65.
It didn't hurt that the song's sexual innuendo made some programmers nervous. Jagger's desire to "make some girl" got censored on at least one big New York City radio station and on TV programmes such as Shindig! and The Ed Sullivan Show.  
Richards was mortified because he didn't think the song was finished. He still heard horns playing that soon-to-be-immortal guitar riff. And he thought the song was a bit slight, a trifle, something to be worked on later. But the audience response proved him wrong.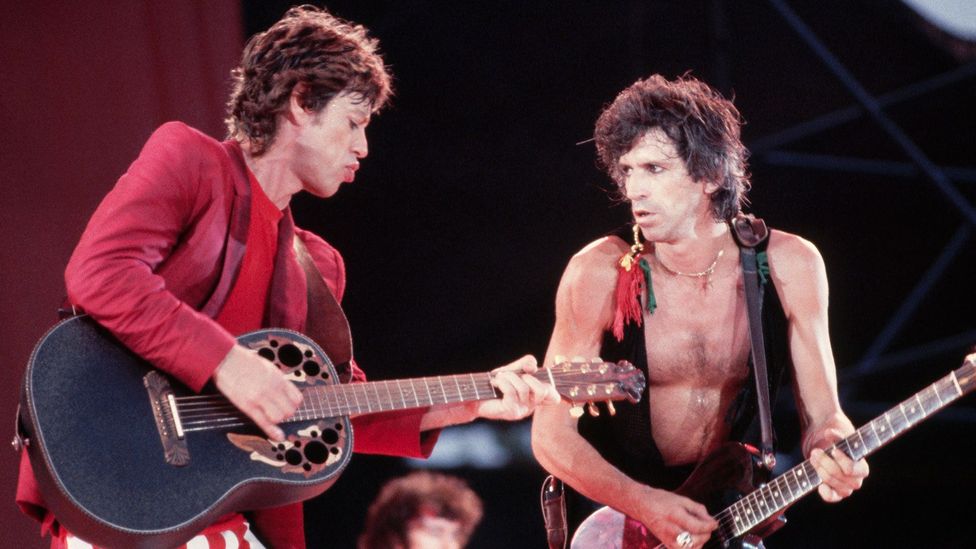 On Satisfaction, Richards' overdriven guitar blasted out of the speakers and Jagger turned every syllable into an accusation (Credit: CORBIS)
Richards has also come around to the song's enduring place in building the Stones' mythology. "I'm not arguing with the song's status as a Stones landmark," he said in his autobiography. "Not everything's designed for your taste and your taste alone."
What really cemented the song's reputation, at least for the Stones, is that it was covered, and covered well, by some of their heroes. As if reading Richards' mind, Otis Redding had the horns deliver the killer riff on his version of Satisfaction. Like many listeners, though, he had trouble deciphering some of Jagger's lyrics, so he made up a few of his own. It didn't matter. The soul legend built a bridge to a new, wider audience when he delivered a frenetic interpretation at the Monterey Pop Festival in 1967. Aretha Franklin's piano-driven, Jerry Wexler-produced version took the Stones to church and the song re-entered the pop charts in 1968.
'The quintessential rock song'
Satisfaction re-emerged a decade later, even when the Stones and many of their classic-rock peers were being relegated to has-been status by new punk-rock upstarts. Devo's twitchy version of the anthem was a centrepiece of the Ohio band's brilliantly twisted 1978 debut, Q: Are We Not Men? A: We Are Devo!
"I thought it was the quintessential rock song," Devo's Mark Mothersbaugh once said. The band played Jagger their version of the song before releasing it, and "after about 30 seconds, he jumps up and starts dancing around to it. Then he said to us, 'That's my favourite version of this song!'"
More recent versions have run the interpretative gamut. Cat Power's 2000 cover turned Satisfaction into a haunted acoustic lament, the frustration and alienation lurking just beneath its smoky surface. In the same year, Britney Spears gave it a funky overhaul with the help of producer Rodney Jerkins. Certainly marketing played a role, as Spears sought to broaden her fan base beyond teens and pre-teens by aiming for a more "mature sound".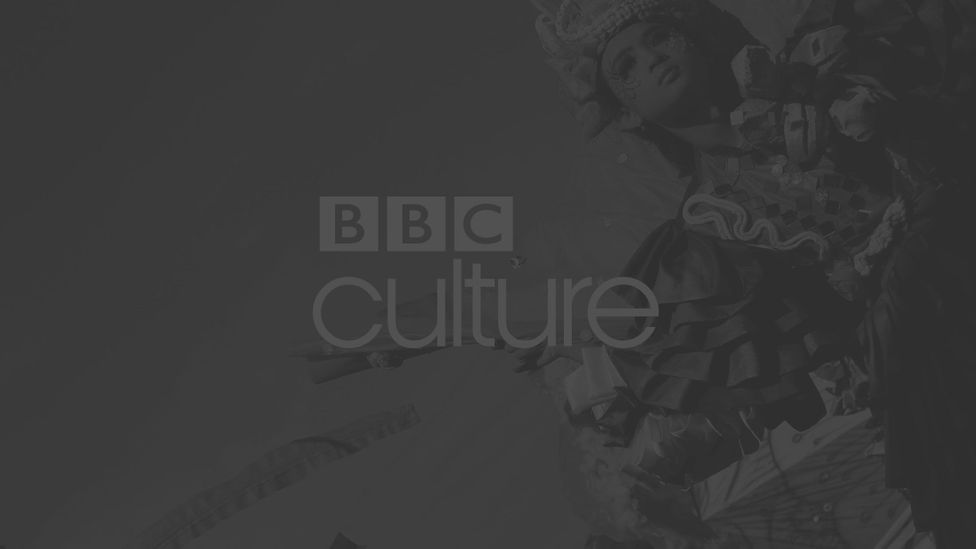 This video is no longer available
Of course, (I Can't Get No) Satisfaction was originally viewed as an attack on an older generation set in its ways. In 1969, Jagger swore he wouldn't be caught dead performing it at age 50. Now Jagger is 71, and he and the Stones are closing their stadium concerts with it on their current US tour. Even in spite of the Stones themselves, Satisfaction endures.
Greg Kot is the music critic at the Chicago Tribune. His work can be found here.
If you would like to comment on this story or anything else you have seen on BBC Culture, head over to our Facebook page or message us on Twitter.