The author is critically acclaimed and a best-seller – but not without controversy. Is he really the Great American Novelist? Lucy Scholes reviews his latest book, Purity.
L
Like all the characters in Franzen's fifth novel, Purity, Tom Aberant has a few skeletons in his closet, namely his bonkers ex-wife, Anabel Laird. Franzen himself was married for 14 years, to the writer Valerie Cornell, a relationship that comes across as desperately suffocating in his memoir The Discomfort Zone, in which minor squabbles result in both parties "lying facedown on the floor of our respective rooms for hours at a time, waiting for acknowledgement of our pain". Franzen's clearly no stranger to the claustrophobia he describes between Aberant and Laird; the fact that these sections make for some of the most horrendously and comically compelling of the book suggest he's drawn heavily on his own experience.
Franzen steered clear of "the messy business of my private life" in his first two novels – The Twenty-Seventh City (1988), the story of a female police chief, originally from Bombay, caught up in political conspiracy in St Louis; and Strong Motion (1992), in which a young couple link strange earthquakes in the Boston area to corporate misconduct – only employing autobiographical material in what he described in an interview in the Paris Review as a "well-masked form". So well-masked, elsewhere he goes as far as to call these first two novels "technically antiautobiographical".
However, having turned 40, not having reached the readership he hoped for, and struggling with his third book, Franzen realised that "the only way forward was to go backwards and engage again with certain very much unresolved moments in my earlier life." The task was "to invent characters enough unlike me to bear the weight of my material without collapsing into characters too much like me".
Why bother?
It was only when Franzen drew more self-consciously on his own life that he was finally able to write a novel that connected the personal and the social in a way that resonated widely with readers. In an essay he wrote for Harper's in 1996, (later revised under the title Why Bother? for his 2002 essay collection How to Be Alone), Franzen had bemoaned being a literary novelist in an age where television dominated people's leisure time.
Misread by many as a manifesto that promised his next work of fiction would rejuvenate the world of letters uniting the personal with the social in the vein of a great 19th Century novel, it's actually more of an epitaph to a youthful but impossible ambition. "In fact, far from promising to write a big social novel that would bring news to the mainstream, I'd taken the opportunity to renounce that variety of ambition," he clarified in How to Be Alone.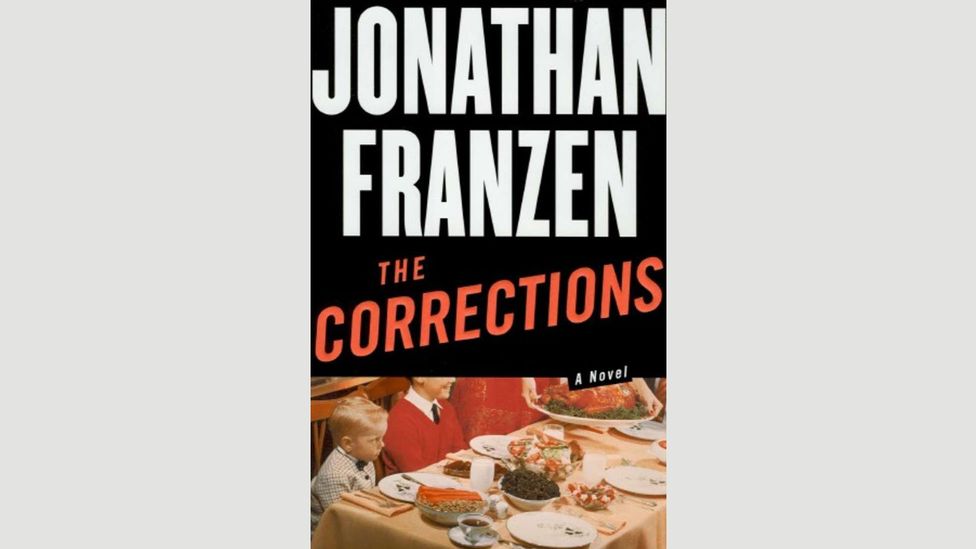 In addition to critical acclaim, The Corrections went on to sell more than three million copies (Credit: Fourth Estate)
But surprise, surprise, The Corrections – the problematic third novel he refers to in the essay – achieved precisely this seemingly unmanageable task. It's the story of the Lamberts, a Midwestern family whose matriarch wants one final Christmas together before her husband's Parkinson's makes it impossible. It was a big social novel, described by the famously hard-to-please Michiko Kakutani, chief book critic at The New York Times, as "funny and corrosive, portentous and affecting," a book that "not only shows us two generations of an American family struggling to make sense of their lives, but also cracks open a window on a sullen country lurching its way towards the millennium." In addition to critical acclaim, it went on to sell more than three million copies.
Literary snob?
Franzen's rise to fame hasn't been without its controversies though. He supposedly snubbed Oprah Winfrey after she picked The Corrections for her book club, seemingly concerned for, as David Gates reviewing the book in The New York Times put it, his "street-cred" as an intellectual. As a bastion of white male privilege – "Franzen is often regarded less as writer than as cultural signifier, emblem of white male hegemony," wrote David L Ulin recently in the Los Angeles Times – he's also regularly accused of sexism or not championing the work of women writers. Optimistically, Purity presents us with a host of fascinating but flawed, powerful and complex female characters that might go some way to putting some of these accusations to bed, but inevitably, as one flame is extinguished, another leaps into life.
He's regularly accused of sexism or not championing the work of women writers
Recent interviews in both The Guardian and the Sunday Times have provided Franzen haters with new fodder. His admission in the former that realising he had no "access to young people" he toyed with the idea of adopting an Iraqi war orphan (his editor ultimately warned him against it) turned him into a laughing stock, then just a day later, this hilarity turned to outrage when in the Sunday Times he outright accused online platforms of "actively reward[ing] irresponsible discourse."
"The kind of person who becomes a novelist," he continued, "is someone who takes years trying to get it right. The kind of person who tweets is someone who doesn't care about getting it right and is willing to shoot from the hip under a space constraint that doesn't even allow a subordinate clause."
Inevitably this induced a flurry of indignant, angry and often extremely eloquent retaliations on the very medium he was attacking, thus proving him wrong in the process. It would be unfair not to mention his own admission of his narrow-mindedness on this point, "I have a kind of parochial aversion to the discourse," he confessed, proving he's not without self-awareness, but the damage was done. As with the Oprah incident, people only saw a literary snobbishness.
'Mass-market appeal'
Aside from clickbait soundbites that sum up his public persona, the magic of Franzen's writing is that he successfully combines serious literary fiction with mass-market appeal. When he published Freedom in 2010 – a warts-and-all portrait of a troubled marriage in a troubled 21st Century America – it was proof that The Corrections hadn't been a fluke. As Blake Morrison suggested when reviewing Freedom in The Guardian, family really was Franzen's "true subject". Kakutani was once again impressed, declaring Franzen's fourth novel nothing less than "an indelible portrait of our times", while The Telegraph termed it "the first Great American Novel of the post-Obama era" – and indeed, the president himself purportedly read it on holiday.
Since John W DeForest first coined the phrase back in 1868, the hunt has been on for that elusive single work of fiction that captures "the picture of the ordinary emotions and manners of American existence", and there was no greater proof that Franzen had achieved this most sought-after of literary feats when, on the eve of Freedom's publication he appeared on the cover of Time magazine – the first writer to do so in over a decade – with the description "Great American Novelist" by his side.
Purity is one of the best new novels I've read this year
But now here's the publication of America's greatest novelist's first work of fiction since the Man Booker Prize opened its arms to US entries and Purity has shockingly not made the longlist. The tendency to describe the omission of the work of any relatively well-known author as a "snub" is one that that I usually find rather tiresome in its hyperbole, but on this occasion it seems appropriate. Purity is one of the best new novels I've read this year, a complex and clever tale with all the telltale markings of the author's classics, but with a marked lightness and freshness of tone and touch. In a rather brilliant early online review on n+1  that makes the unlikely but surprisingly perceptive comparison between it and Frances Hodgson Burnett's A Little Princess, Nell Zink described the book as "fun" – different fare to Franzen's usual "mostly dense, discomfiting portrayals of disappointing people".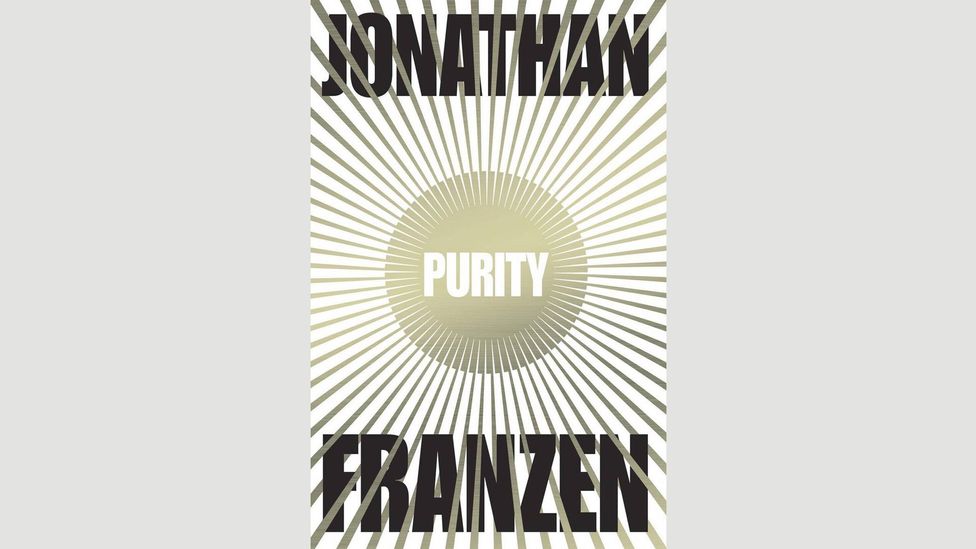 Purity is a multigenerational epic that sweeps from contemporary America through Bolivia, to Stasi-run East Germany (Credit: Fourth Estate)
'No one is pure'
This isn't to say that Purity is not a serious book that deals with serious themes – in essence it's an examination of secrets and lies on every level of human interaction from individual relationships to encounters between entire societies – but there's plenty there that's playful too, not least the coincidence-laden plot, as Franzen ties his characters together across continents and decades. Here he takes his lead from the master of happenstance, Dickens; it's no accident that Franzen's main character, Pip, goes by the same name as the hero of Great Expectations.
When the novel opens, 23-year-old Pip is living in a squat in Oakland, struggling with college debt and daydreaming that if she can find her father he might be able to help her pay it off. So when a young German activist suggests that Pip interns at the Sunlight Project – a WikiLeaks-like organisation run by a charismatic Assange/Snowden-esque figure named Andreas Wolf – and use the team's software to further her own personal quest for information, she's sorely tempted.
For a writer to access the scale of readership Franzen does is astonishing
Purity is a novel full of characters with ulterior motives. No one is pure; in the same way that no one was actually free in Freedom. And given that it's a multigenerational epic that sweeps from contemporary America, through hidden valleys in Bolivia, to Stasi-run East Germany before the fall of the Berlin Wall, it's easy to understand why some are describing it as more like a collection of interlocking novellas than a straightforward single novel. True, Purity has a pleasurable jigsaw-like quality, with certain perfectly timed reveals that highlight how different its structure is to either The Corrections or Freedom.
Despite having gone on to prove himself wrong, much of what Franzen wrote in Why Bother? still rings true today. For a novel to compete with the many and increasingly easily accessed sources of entertainment at our fingertips is achievement enough, but for a writer to access the scale of readership Franzen does is astonishing. "Secrets were power. Money was power. Being needed was power. Power, power, power," Pip realises towards the end of Purity, but if Franzen's career tells us anything it's that clearly novels can still be powerful too.
If you would like to comment on this story or anything else you have seen on BBC Culture, head over to our Facebook page or message us on Twitter.