After Tokyo was forced to scrap its 2020 Olympics logo, BBC Culture looks at some of the world's most controversial designs, including a deranged clown face and the mark of the beast.
A
After designer Kenjiro Sano's logo for the 2020 Olympics in Tokyo was scrapped by organisers amid claims of plagiarism, social media users were quick to post their own designs, including cherry blossoms inspired by a wreath laid on a grave. Google's first new logo in 16 years, unveiled on the same day, prompted much online discussion – including a list of 27 ways it could be improved.
It's a reminder of the precarious world of the graphic designer: even the most innocuous image can spark howls of rage online. Rebranding attempts by Gap and Tropicana had to be abandoned after attracting criticism, and both Jeb Bush and Hillary Clinton sparked amusement when they launched their 2016 campaign logos – Bush for his jaunty use of an exclamation mark, which reminded some of a Broadway musical, or a swear word. There were suggestions that "in the text messaging, instant messaging, 140-characters era, people are punctuating less, so when punctuation is used, it is more likely to be analysed."
Clowning around
Logo analysis ranges from humour to allegations of Satanism. When the US pancake chain IHOP updated its logo for the first time in 20 years, adding an inoffensive smile, it was accused of introducing a creepy element to its corporate face.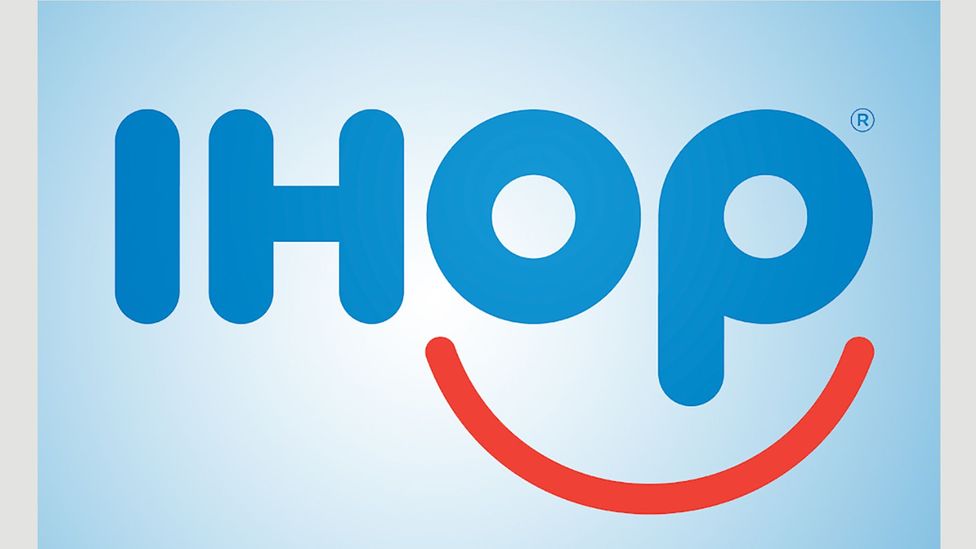 According to Mark Wilson, a writer at Fast Co Design, "the more I look at the new logo, the less I see the smile of a happy, well-adjusted brand persona. And the more I see a mascot that's just barely holding itself together… Upon closer inspection, I see the bright blue and red of a circus, the eyes bulging in a combination of caffeine and amphetamines. This isn't the rounded happy face of a middle America carb eater. This is a clown on the brink of complete psychopathy."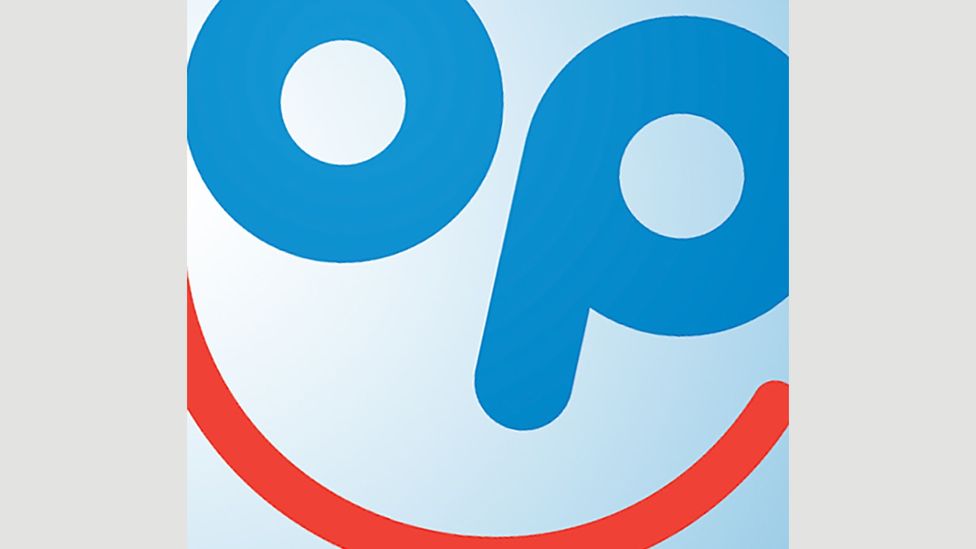 This is a clown on the brink of complete psychopathy.
Joking aside, one set of allegations dogged Procter & Gamble so much that they were forced to abandon their logo. The global consumer brand adopted its 'man in the moon' trademark in 1851, an evolution of a star emblem painted on cases of Star Candles to identify them. Yet in the 1980s, rumours began to circulate about the image: curls in the man's beard and hair were seen as hiding two horns and an inverted '666', the 'mark of the beast'.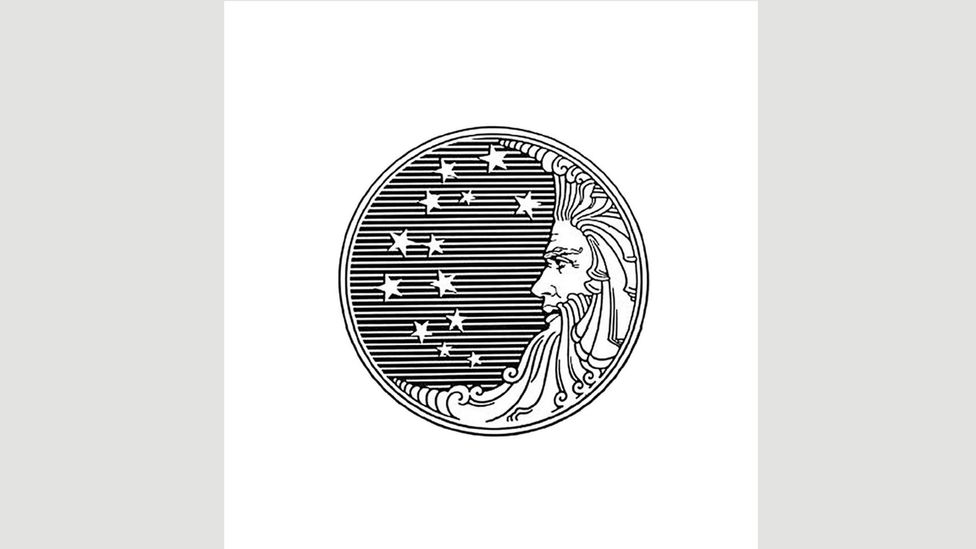 Facing persistent false rumours – including one that that the company president had told a talk show they donated a large proportion of profits to the Church of Satan – P&G removed the curls from the man in the moon in 1991. In 2007, they won a $19m (£12.5m) lawsuit against rival distributors Amway for spreading false accusations linking them to Satanism. Although P&G dropped the moon image in favour of a logo with letters, the moon crept back in with a redesign in 2013.
Plain sailing?
One logo relaunch caused a brouhaha after inspiring the wrath of a community not known for its restraint – gamers. Technology company Corsair unveiled their new logo in September 2014, a month after the 'Gamergate' controversy saw females in the industry targeted with online harassment including death threats.
Named after the corsair, a buccaneer or pirate, the brand had a logo depicting six sails. The design for its new dedicated gaming arm featured two swords crossed at the hilt – an image that was quickly condemned for resembling female lower-back tattoos known as 'tramp stamps'. The vocal gamers even created a petition demanding that the logo was changed – and Corsair responded, quietly ditching it in June 2015.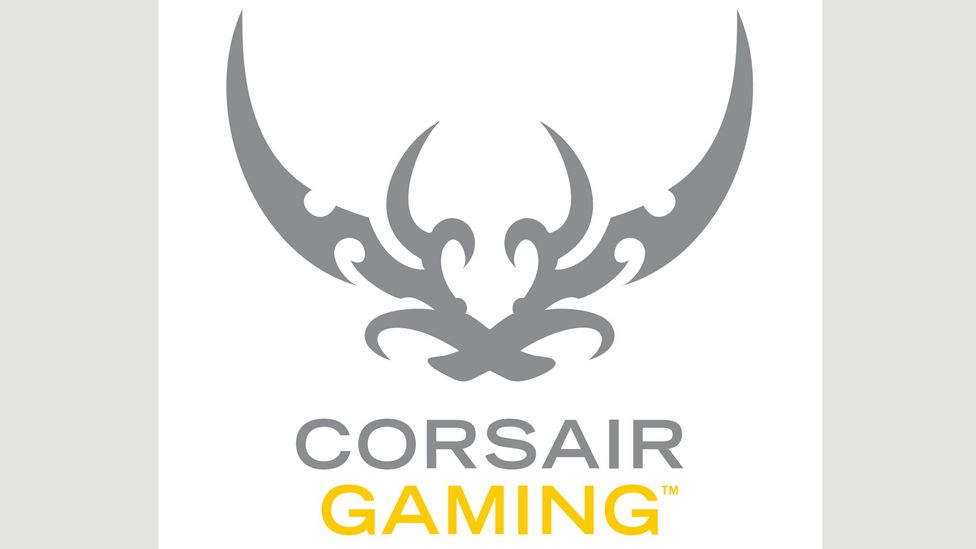 Vitriolic reactions to a logo redesign are often just part of social media's wider outrage culture – one prominent designer, a partner at the influential studio Pentagram, wrote an essay in 2013 bemoaning the desire to attack. "New logo? Game on! Graphic design criticism is now a spectator sport, and anyone can play," argued Michael Bierut, describing the controversies as "a seemingly endless series of drive-by shootings punctuated by the occasional lynch mob, conducted by anonymous people with the depth of barroom philosophers and the attention span of fruit flies."
Yet some logos provoke more than a Twitter storm. The design for the London 2012 Olympics prompted an official complaint from Iran, who threatened to boycott the games unless it was changed. According to Tehran, the jagged numbers in fact spelt out the word 'Zion', representing a hidden pro-Israeli conspiracy.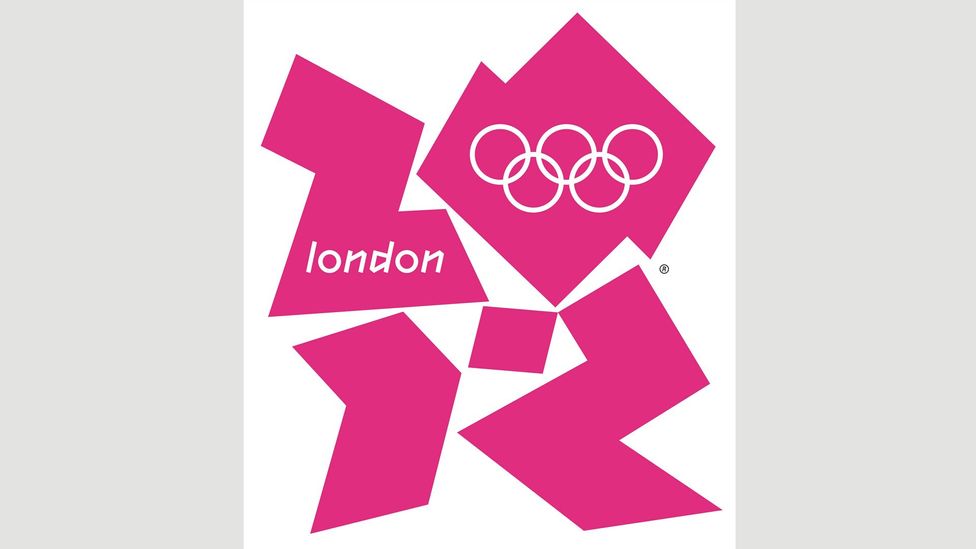 The logo – which caused epileptic fits with a flashing video when it was launched – was also compared to a Simpsons character performing a sex act, while some claimed to spot elements of a Swastika.
At least the design in itself was inoffensive. Other sporting logos are more directly questionable, provoking criticism for being tasteless or racist. A Canadian baseball team caused controversy in 2012 when it launched a new name and mascot. Based in London, Ontario, the London Rippers drew flak for trivialising the 19th-Century serial killer Jack the Ripper – according to the executive director of the London Abused Women's Center: "People are outraged. I think it's appalling. It's insulting and stupid and they better rethink their entire marketing strategy."
It's Phantom of the Opera meets baseball.
The team defended itself by arguing any connection with the notorious British murderer was unintended. General manager David Martin told the London Free Press that 'ripping' was a common baseball term, and the shady character in their logo was 'Diamond Jack' – a frustrated hockey player who ripped the covers off baseballs. "It's Phantom of the Opera meets baseball," said Martin. "He's a mysterious character who is somewhat edgy." The team folded two months later.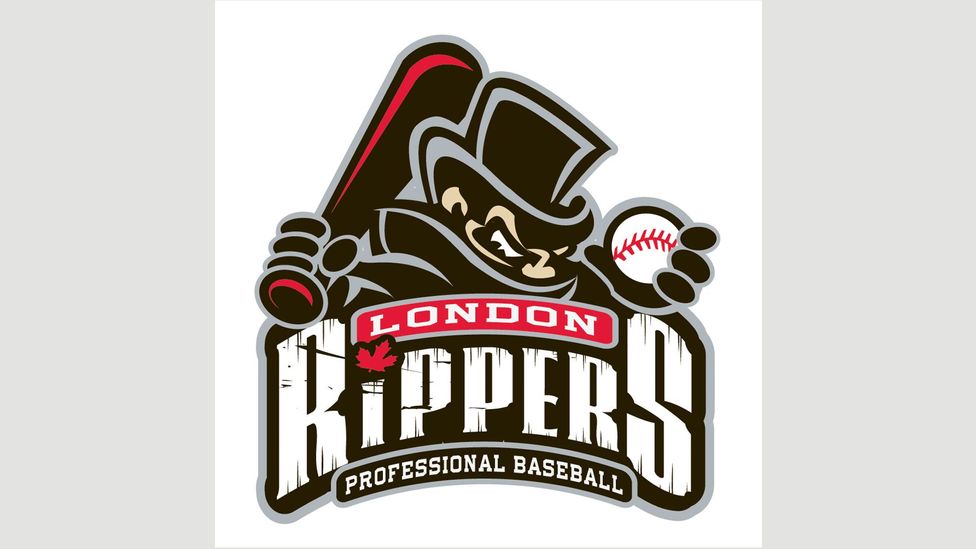 The use of Native American names and imagery in sport has caused controversy in the US since the 1960s, with teams such as the Atlanta Braves attacked for racial insensitivity. None of the NBA teams that formerly used Native American mascots now do so – yet the capital's NFL team has not changed its name or shed its logo. The Washington Redskins are facing a bill targeting 'redskins' mascots across the US, and a media campaign in 2013 prompted 50 US Senators and president Barack Obama to voice support for a change.
Arguably one of American sport's most controversial mascots, Chief Wahoo, has largely been replaced by a letter on the kit of the Cleveland Indians. In 2014, the red-faced symbol was demoted as the baseball team's primary logo – although the home uniform continues to feature him.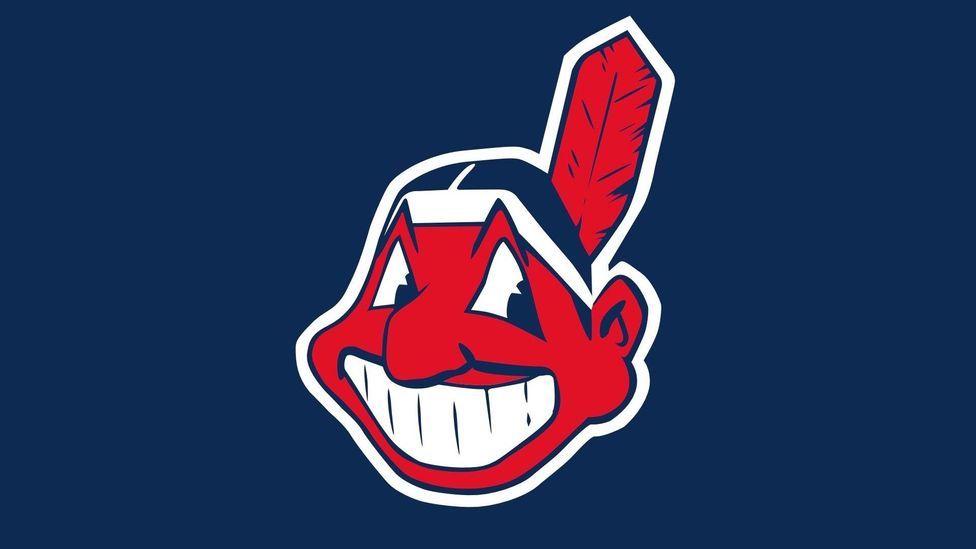 Designers have also caused offence in a different way, opting for a 'nudge nudge wink wink' approach to garner publicity. Certain letter combinations in themselves can prove lewd – 'd' next to 'b' especially so, a fact not lost on US car dealership Dodge of Burnsville or Welsh company Dirty Bird.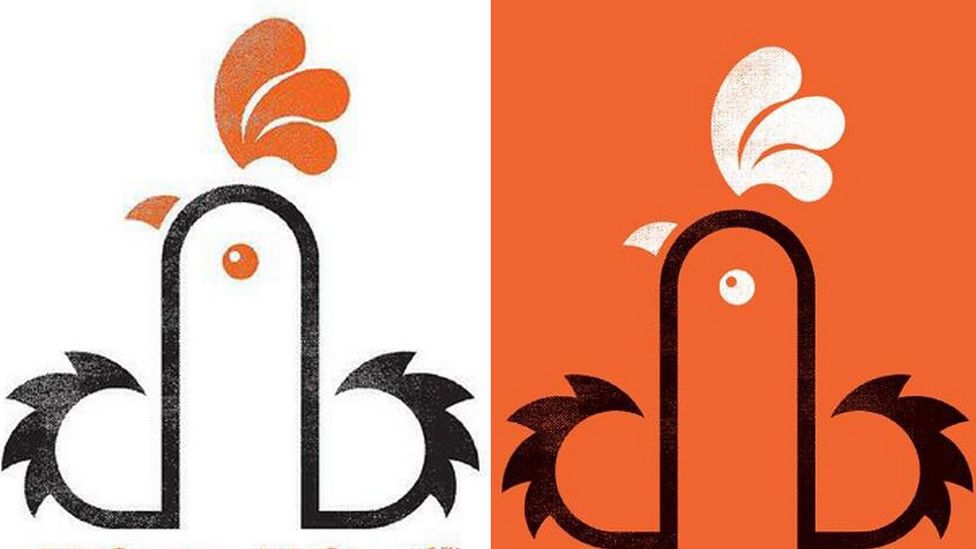 Claiming it aims to 'change perceptions of fried chicken', the food brand shocked customers in Cardiff when it launched in 2014. Yet the prize for the most pornographic letter must go to 'k', which has been sexually suggestive in an ad for a pharmacy in Japan and a tourism rebrand in New Zealand.
A bit of a cock-up
When the website B3ta ran its Phallic Logo Awards, Czech sausage company Kostelecké Uzeniny was among the top entries. On its website, the meat vendor describes its design: "An elegant gentleman with oiled hair in a striped tie is leaning over a plate with hot and aromatic Kostelec sausages as he relishes one of them." They believe the logo – designed in the 1920s – still matches their philosophy, "quality in all its dimensions, elegance and joy in everyday life".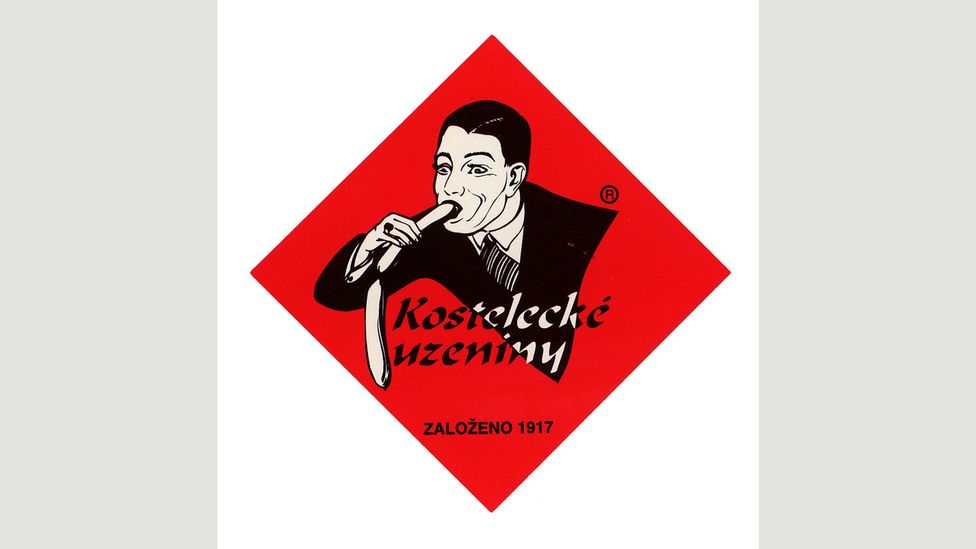 But some innuendos are unintentional, and even the most innocent designs have been dragged down by dirty-minded observers. When Airbnb launched its new logo in July 2014, it spawned entire Tumblrs devoted to which part of the human anatomy was depicted. "Is it balls? Is it a vagina? Is it balls in front of a vagina?" asked Gizmodo, labelling the image 'the sexual Rorschach test for our time' and quoting one tweet that said: "I challenge you to name a sexual area not evoked by the Airbnb logo."
The brand claimed its 'Bélo' is "an expression of what it truly means to belong anywhere", incorporating a hug, a map and a heart. And, according to one observer, the chin of Family Guy's Peter Griffin.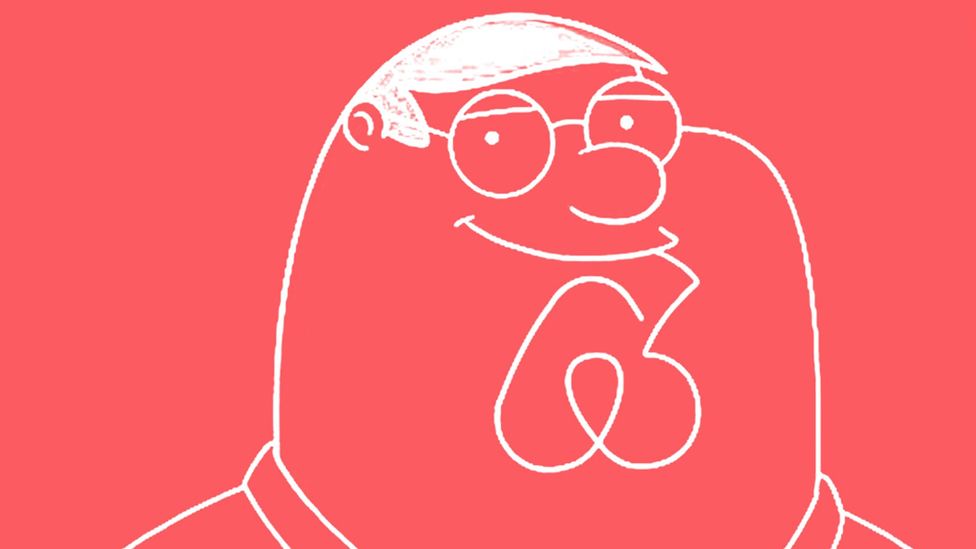 AirBnb logo or Family Guy Peter Griffin's chin?