There's no doubt that female characters play a central role in the spy film franchise. But are they frivolous fun or worryingly dated? Clementine Ford takes a look.
W
When Ursula Andress strode out of the water in 1962 wearing nothing but a white bikini and a hunting knife, she set the bar for every Bond girl set to follow in her footsteps. Andress was only 20 when she played a young woman fending for herself on an island after the death of her father. But despite her youth, the Swiss actress's entrance into the world of Dr No has gone down in cinematic history. Let's face it, as iconic images go it's up there with the best of them.
Dr No was the first of Ian Fleming's books to be adapted for the screen, although it was the sixth in the literary series. It enjoyed enormous financial success, beginning a cinematic franchise that has lasted for over 50 years. But while much of Bond's popularity can be attributed to (mostly) witty scriptwriting and the universal appeal of an old fashioned spy caper, it would be folly to overlook the contributions of the 77 women who've made up the 'Bond girl cabinet'.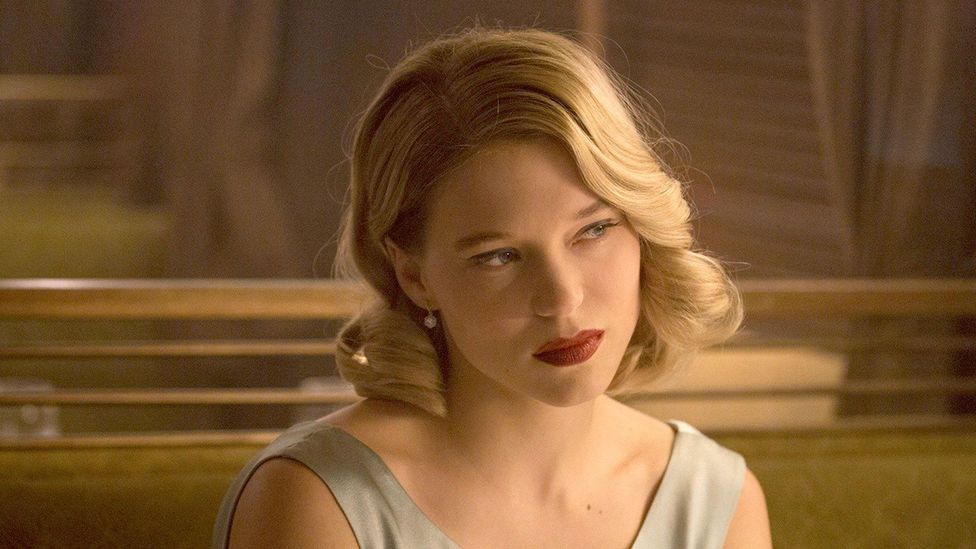 In Spectre Léa Seydoux and Monica Bellucci have been rebranded 'Bond women' by director Sam Mendes (Credit: Alamy)
And Andress began it all. Her turn as Honey Ryder was equal parts sexy, sassy and independent, which is undoubtedly what led to her great appeal. Indeed, it is the curious mix of self-sufficiency and vulnerability which distinguishes Bond girls from the vast majority of other female sidekicks/love interests that are speckled throughout movie history.
Bond girls are just as likely to be villainesses as they are heroines
 As sexist as the Bond franchise is – and there can be no doubts that it is mired in retro chauvinism, with its double entendres and playboy protagonist – it has also always seemed more interested in women with bite. Refreshingly, Bond girls are just as likely to be villainesses as they are heroines and almost never one to turn their noses up at a good romp or a witty one-liner.
'Girls' to 'women'
So while Andress may have been the original Bond girl, plenty of women have stamped their own personalities on a brand that has expanded not just in age and scope but also in terms of social politics. We've come a long way since the days when the original Mr Bond, Sean Connery, blithely told Playboy, "I don't think there is anything particularly wrong about hitting a woman."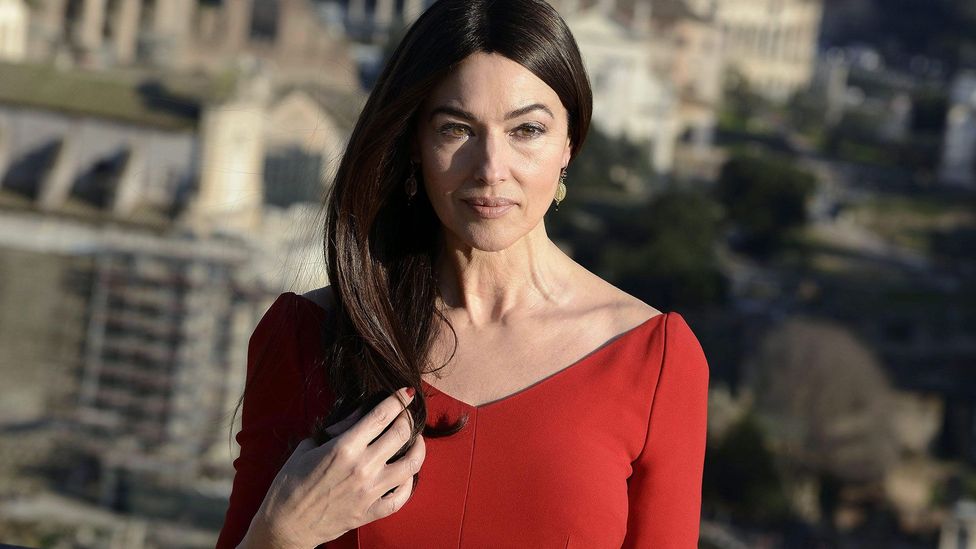 At 51 years old, Monica Bellucci is officially the oldest-ever Bond woman – just four years older than Daniel Craig (Credit: Alamy)
While he may have retained his womanising traits, it's unlikely that a modern-day Bond would be depicted 'roughing up' a Bond girl, as Playboy put it back in 1965. And on that note, as jolly fun as the Bondverse might be, there are only so many times a feminist writer can refer to grown women as 'girls'. Thankfully director Sam Mendes has seen fit to rebrand them as 'Bond women'.
Thankfully Sam Mendes has seen fit to rebrand them as 'Bond women'
And what women! The latest heroine to shake up Bond's martini is remarkable for two reasons. Firstly, there are only four years between Monica Bellucci and the current Bond hunk, Daniel Craig. Secondly, and perhaps even more astonishingly, Bellucci has the age advantage. Yes, at 51 years old the Italian goddess has officially become the oldest Bond woman to be invited into Bond's bed chambers. Never before in the history of Fleming has such a feat been attempted. In fact, it's pretty remarkable when you look at the entire history of cinema, most of which seems to be an exercise in pretending women cease to exist once they surpass their 34th year.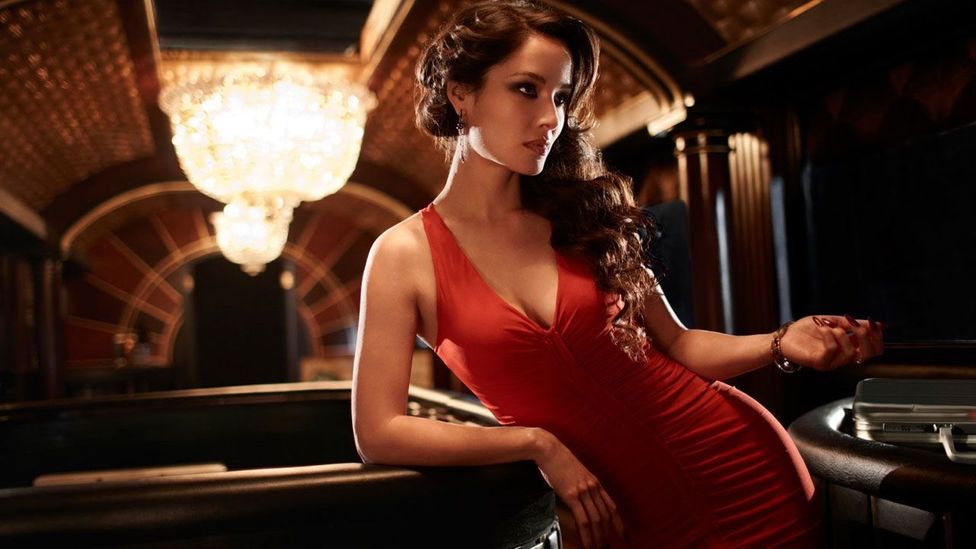 In Skyfall, the character of Séverine is shot in the head, with Bond commenting "That was a waste of good Scotch" (Credit: Alamy)
As superficially exciting as it is to see Bond's writers widen the parameters on his Tinder profile, let's not break out the '52 Dom Perignon just yet. There's still that pesky matter of embedded chauvinism to contend with. As deeply ingrained as it is to the Bond psyche, it's not always easy to dismiss such rampant sexism as little more than a bit of frothy fun.
Death becomes her
Bond women have been bringing sass and chutzpah to the franchise since the very beginning, while enduring their fair share of injustices. But how many times have they been discarded or even killed off without a moment's thought? These aren't throwbacks to the films of old, but tropes still playing out on screens today. The female characters in Skyfall were a mess, and that movie was released three years ago. Not only is Séverine shot in the head in the end (leaving Bond to comment, "That was a waste of good Scotch.") but Tonia Sotiropoulou is given no lines at all and credited only as 'Bond's Lover'. Even M is knocked off by the film's end, an outcome completely ill-befitting a giant like Dame Judi Dench, who must never be depicted as anything less than immortal in both life and cinema.
How many times have they been killed off without a moment's thought?
In Quantum of Solace, poor Strawberry Fields was murdered and left on Bond's bed covered from head to toe in oil, a nod to the bullion-soaking murder of Jill Masterson in Goldfinger. Death also rose up to meet Vesper Lynd in Casino Royale, marking her as yet another woman over the course of half a century who seemingly had to die in order to save Bond's life.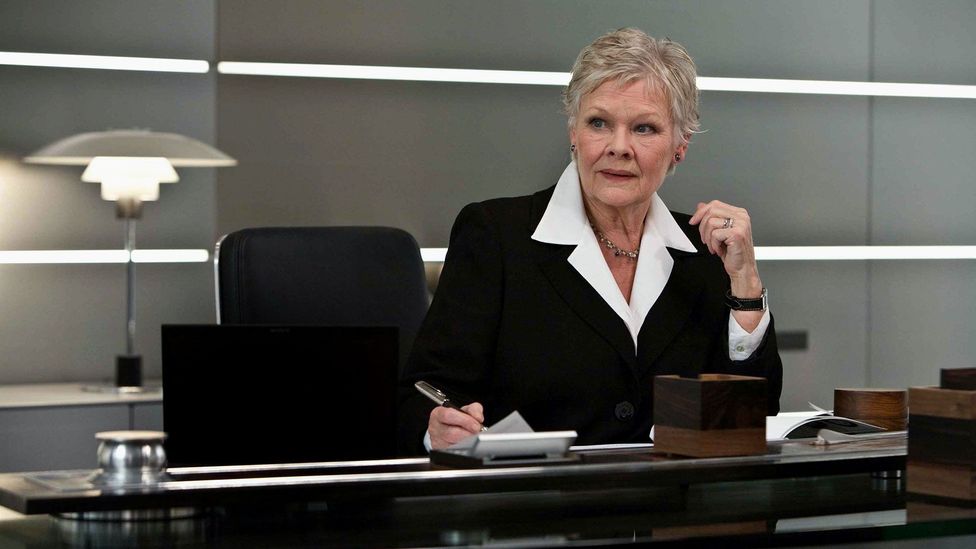 Séverine is not the only female casualty in Skyfall – even Judi Dench's M comes to a sticky end (Credit: Alamy)
It's not just death that awaits the women of Bond's acquaintance. Who can forget the ultimate insult, when Solitaire (Jane Seymour in Live and Let Die) sleeps with Bond and knowingly loses her psychic powers? Alas, this seems to be the fate of the women who walk in and out of Bond's life no matter how fiercely independent they seem. They are beautiful, intelligent, often duplicitous – and all highly discardable.
They are beautiful, intelligent, often duplicitous – and all highly discardable.
Sure, there have been positives. The legendary Octopussy runs an island populated entirely by women and a circus that fronts for a jewel-smuggling operation. Meanwhile, Honor Blackman's Pussy Galore might have had a ridiculous name but that didn't stop her from running a fleet of nefarious female pilots. Speaking of Goldfinger, there were women galore in that film. Half of them were killed, but at least they were there.
One can only hope that Léa Seydoux and Monica Bellucci's characters fare better, despite being left to go it alone. Either way, we're surely in for at least a dozen more outings of the iconic Bond, James Bond. After all, one thing will always remain true about the world's most famous spy. We get older, but he stays the same age.
If you would like to comment on this story or anything else you have seen on BBC Culture, head over to our Facebook page or message us on Twitter.
This story is a part of BBC Britain – a new series focused on exploring this extraordinary island, one story at a time. Readers outside of the UK can see every BBC Britain story by heading to the Britain homepage; you also can see our latest stories by following us on Facebook and Twitter.