In BBC Culture's poll of international critics to find the greatest British novels, women writers performed particularly well. Hephzibah Anderson finds out why.
T
The British Isles' mightiest novelists are women. So reveals BBC Culture's critics' poll of the 100 greatest British novels, which places George Eliot's Middlemarch at number one, followed by Virginia Woolf's To the Lighthouse and Mrs Dalloway. Charlotte Bronte's Jane Eyre, Emily Bronte's Wuthering Heights, and Mary Shelley's Frankenstein also feature in the top 10, leaving room for just two male authors to muscle in: Charles Dickens with Great Expectations, Bleak House and David Copperfield, and William Makepeace Thackeray with Vanity Fair.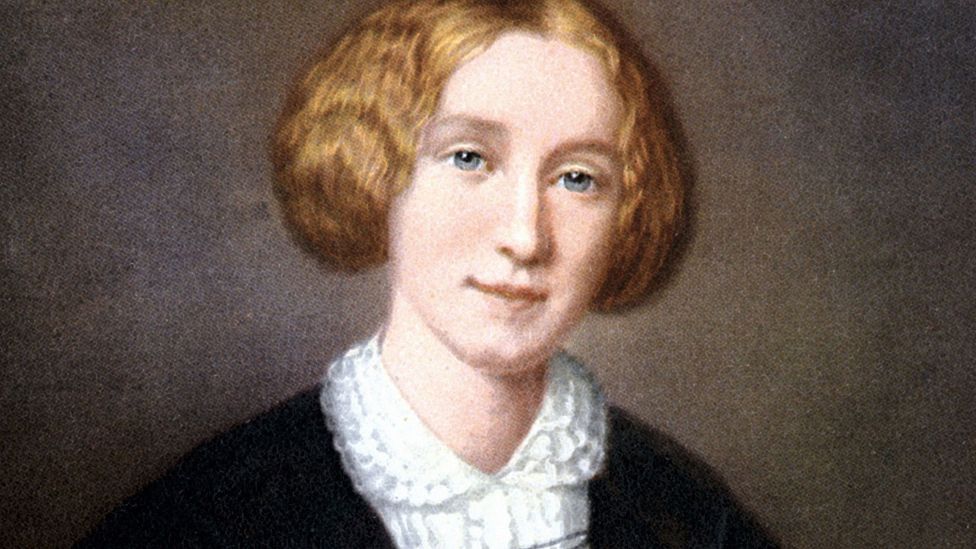 Mary Ann Evans' Middlemarch took the top slot but she published it under a man's name – George Eliot (Credit: Alexandre Louis François d'Albert Durade/Wikimedia Commons)
Look more closely, and you'll find that books by women account for fully half of the poll's top 20 titles. Scroll all the way down to 100, and they make up nearly 40 per cent – a notable achievement given that our critics have favoured works that have already stood the test of time, and were written back when it took infinitely more pluck and grit for a woman to break into print than her brother. (Middlemarch may occupy the top spot, but let's not forget that Mary Ann Evans felt obliged to publish it under a man's name.) Almost a third of the poll's titles date from the 18th and 19th Centuries, and a further 22 were published before 1950.
Women account for half of the poll's top 20 titles
Only 13 novels originate in our own century, and of these, the majority are by women. Two of the three newest, all published in 2012, are by women: Ali Smith's There but for the, and Zadie Smith's NW (the third is Edward St Aubyn's Patrick Melrose novels). Women also account for two of the poll's three best-represented living authors: along with Alan Hollinghurst, Zadie Smith and Jeanette Winterson both have two books apiece. And which author wins overall in terms of the number of titles they've had chosen? Again, women dominate thanks to Woolf and Austen, who join Dickens with four titles each.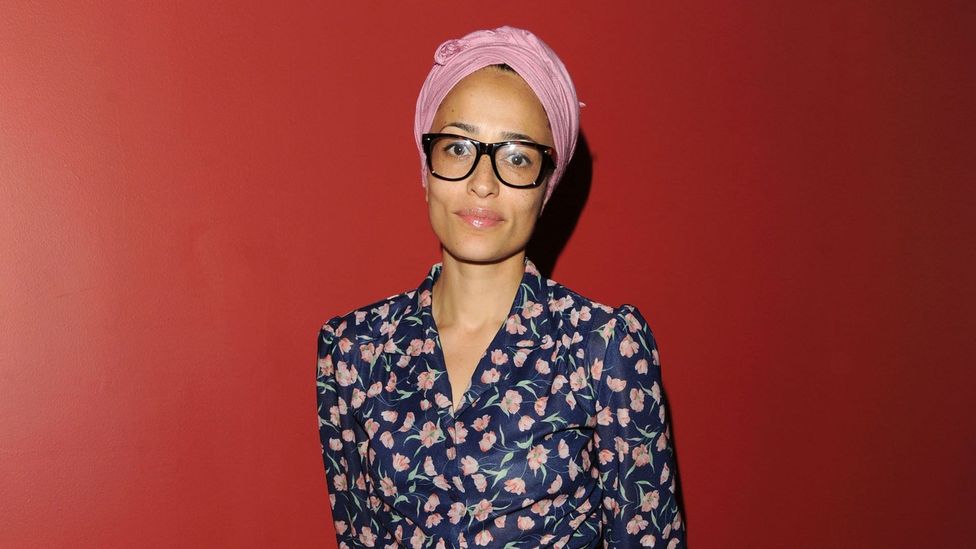 Zadie Smith's NW (2012) is one of the three most recent novels. Her debut White Teeth also made the list (Credit: Getty Images)
Women on top
These results stand in stark contrast to most such polls over the past decade or so. When the BBC conducted the Big Read, its 2003 quest to find the UK's favourite novel, just four books by female authors made the top 10. In 2008, the Times set out to determine the 50 Greatest British Writers since 1945. Its verdict? Only a quarter of them were women. In 2014, the Telegraph named its 20 Best British and Irish Novels of All Time, including eight by women – a slightly more representative figure but still fewer than 50% and not, sadly, indicative of a trend.
Earlier this year, when that same newspaper offered up another list – 100 Novels Everyone Should Read – women authors accounted for only three of the top 10 books, and a dismal 19 of the full 100. Meanwhile, The Observer's chief literary maven, Robert McCrum, spent two years drawing up his ultimate list of 100 best novels in English. When he revealed his all-time top 10 in August, he named four novels by women. In all, however, works by female authors accounted for only one in five of his chosen titles.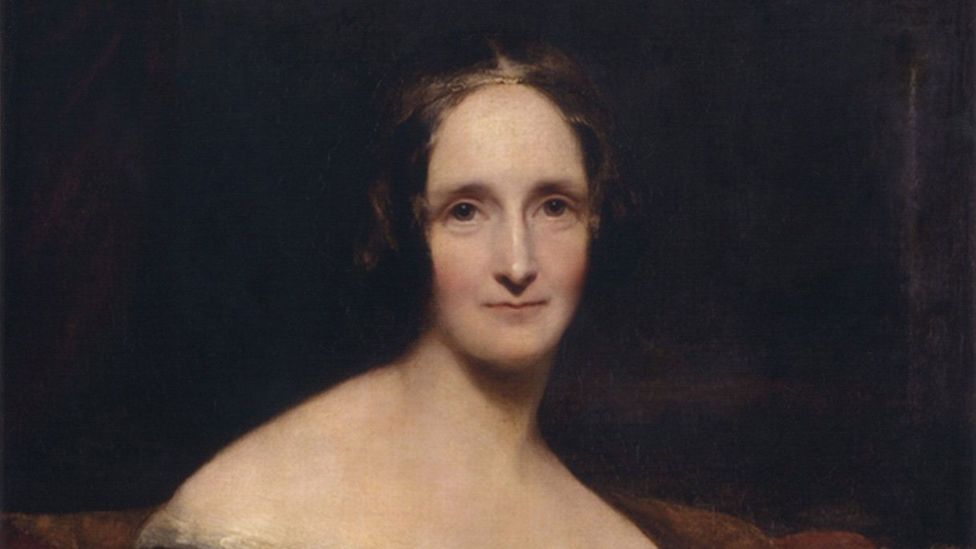 Almost a third of the poll's titles date from the 18th and 19th Centuries – including Mary Shelley's Frankenstein (Credit: Richard Rothwell/Wikimedia Commons)
BBC Culture's poll draws exclusively on the views of non-British critics
So what accounts for the findings of BBC Culture's poll? For starters, it focuses strictly on British rather than international or English-language literature. Another difference is that it doesn't limit itself to a particular period of time, but takes in everything from Daniel Defoe's Robinson Crusoe, published in 1719 and widely held to be the first English-language novel, to works published this decade. Yet these differences fail to explain why our poll would yield more works by women – far from it. After all, America has a glittering tradition of great women authors, and it's been significantly easier for a woman to carve out a literary career since 1945 – the Times list's starting point – than at any time before.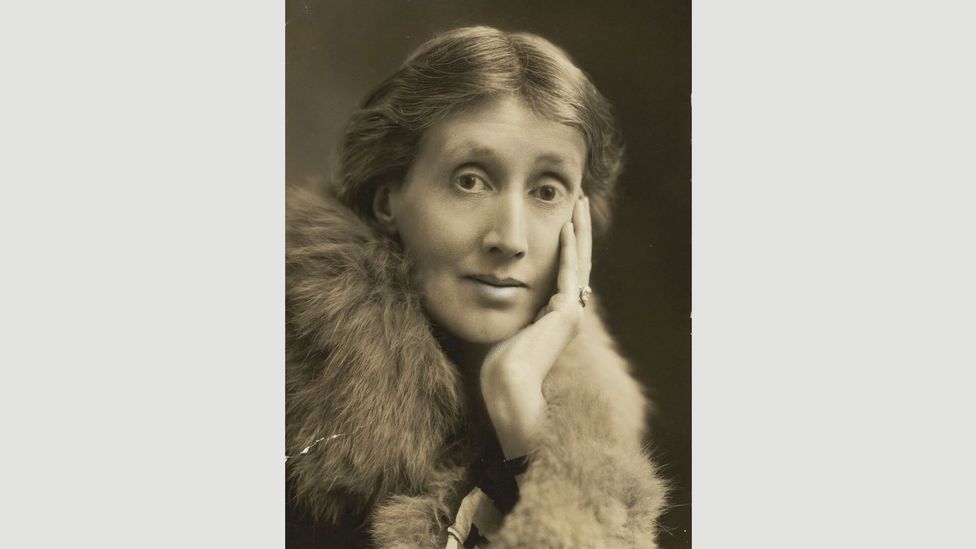 Virginia Woolf's To the Lighthouse and Mrs Dalloway both feature in the top 10 – along with four other female authors (Credit: Wikimedia Commons)
No, the key distinction between BBC Culture's poll and those others is that it draws exclusively on the views of non-British critics. Divided more or less equally in terms of their gender, its critics hail from countries including the United States, Canada, Australia, Denmark and India.
Eyes on the prize?
Collectively, their outsider's view highlights several important aspects of our literary culture. It confirms, for instance, the international clout of Britain's biggest book prizes when it comes to promoting novels abroad and cementing reputations. Of the 21st Century titles that made the list, Andrea Levy's Small Island won the Baileys Women's Prize for Fiction (then known as the Orange Prize), and Zadie Smith's debut White Teeth snagged, among other trophies, the Costa Novel Award (then called the Whitbread). Hollinghurst's The Line of Beauty, Hilary Mantel's Wolf Hall and Julian Barnes' The Sense of an Ending all won the Man Booker Prize, for which Ian McEwan's Atonement, Sarah Waters' The Little Stranger and Monica Ali's Brick Lane were also shortlisted.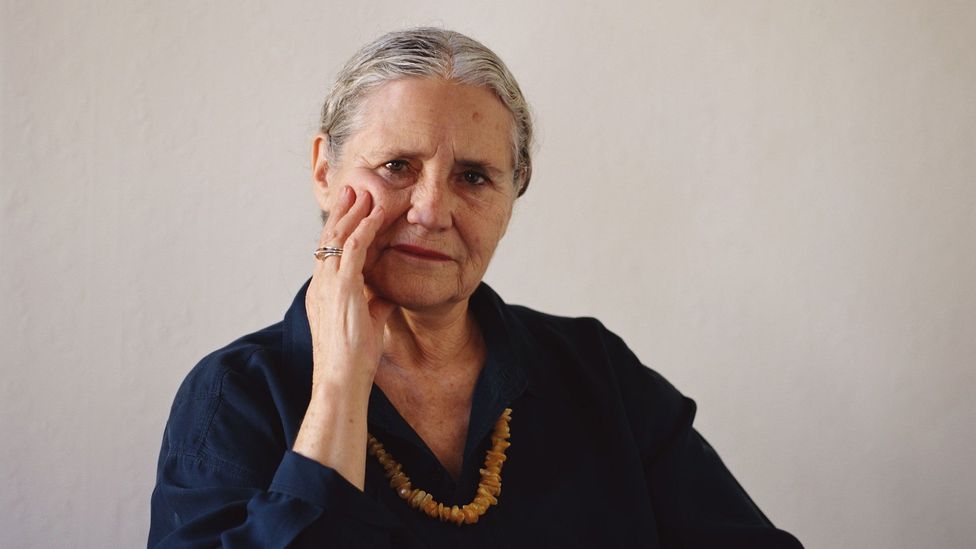 The range is broad – from period pieces and lesser-known books to feminist classics, like Doris Lessing's The Golden Notebook (Credit: David Levenson/Getty Images)
Do women writers' observations appeal to other outsiders?
Most significantly, though, Britain's literary landscape appears to be a good deal more female to outsiders than we ourselves appreciate. Why is this? Happily, the sheer range of work by women authors in this poll dooms most attempts at generalisation. There are feminist classics like Doris Lessing's The Golden Notebook, period pieces such as Barbara Pym's Excellent Women, and books that simply deserve a greater readership – Sybille Bedford's A Legacy for one. I let out a whoop of joy to see Jane Gardam's Old Filth at number 71; it's one of the best evocations you're likely to read of how Englishness has evolved over the past 100 years – a sheer delight from its shrewd, curmudgeonly beginning to its elegiac end.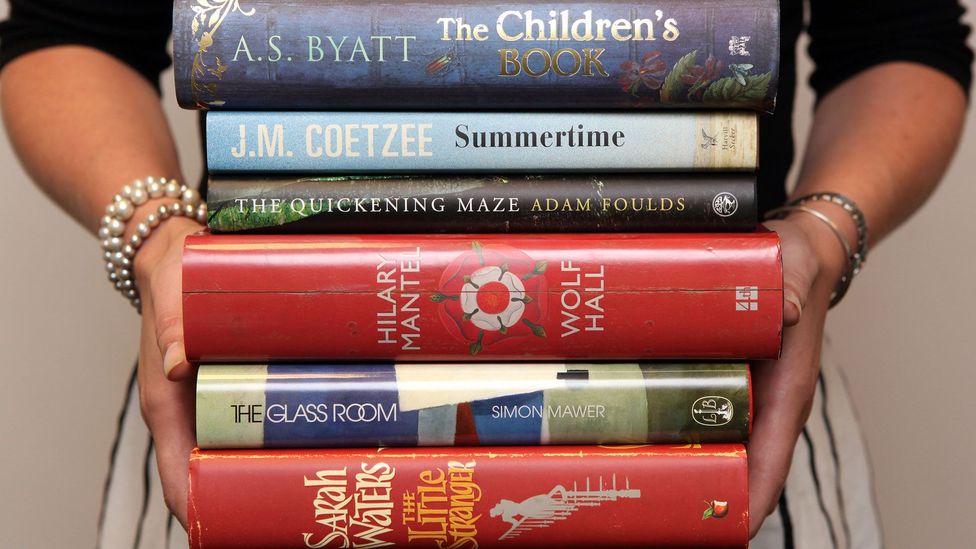 Many books on the list were shortlisted for the Booker, proving the clout of Britain's prizes in promoting books abroad (Credit: Getty Images)
Still, it's possible that some of the criticism traditionally aimed at 'women's writing' stands it in good stead where foreign readers are concerned. The domestic focus and small canvas? Both make for fiction that taps into universal themes such as relationships, children, the rich churn of inner lives.
We shouldn't forget either that critics were asked to identify the greatest British novels, not merely great novels that happen to have been penned by natives of our island. Could it be that aspects of womanhood – a propensity to find oneself ever the underdog, say – chime particularly resonantly with aspects of our national character, resulting in a distillation of all that readers abroad look for in an authentically British book? A likelier explanation might be that so many generations of women writers have found themselves to be doubly outsiders – by virtue of both gender and creative calling – that their observations appeal to other outsiders.
Women writers were double outsiders by virtue of gender and creative calling
But perhaps most salient is the simple fact that the critics we consulted do not live here in the UK. Because it's not just polls that tell us our best writers are men. While forceful efforts have lately been made at US publications such as the Paris Review and the New York Times Books Review to correct the gender imbalance in terms of books covered and reviewers commissioned, the likes of the London Review of Books continue to lag behind.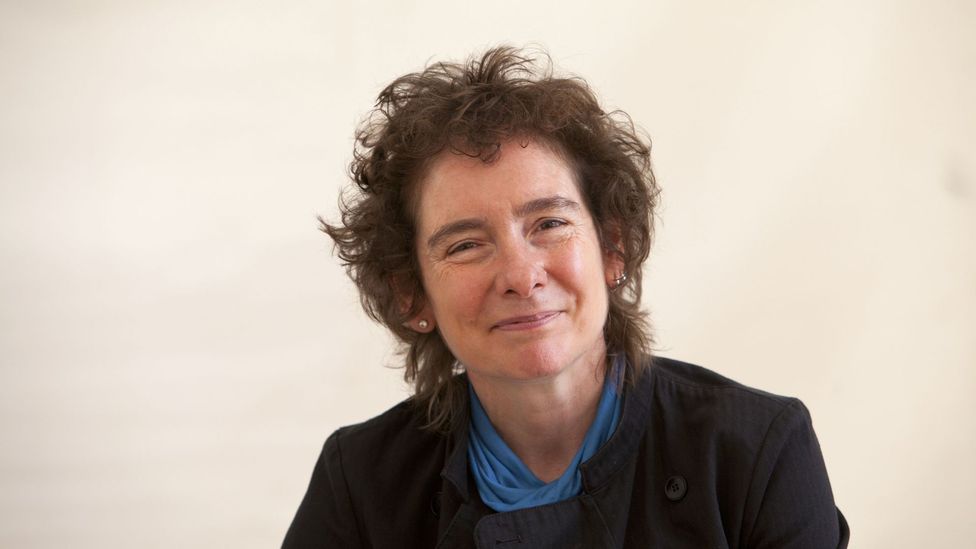 Women account for two of the best-represented living authors – Jeanette Winterson (pictured), Zadie Smith and Alan Hollinghurst have two books apiece (Credit: Getty Images)
As of last year, 82% of all articles ever written for the LRB were by men, and change is slow coming. To anyone immersed in the culture of literary London, it might seem that the likes of Ian McEwan, Salman Rushdie and Kazuo Ishiguro dominate, yet in our poll, these same authors have just one title each (Atonement, Midnight's Children and Never Let Me Go respectively). And that's one more than Martin Amis, who is nowhere to be seen, though his dad Kingsley does get a look in with his boozy debut, Lucky Jim. Also nowhere to be seen is Will Self.
Lists are as invidious as they are irresistible – particularly those that rank something as subjective as novels. But all in all, this poll confirms something that Virginia Woolf tried to tell us over 80 years ago in A Room of One's Own: the problem has never been that Britain's female authors aren't producing powerful, meaningful works of towering originality, intellectual heft, and lasting emotional resonance. The problem is that the literary establishment, even now, remains so reluctant to acknowledge their achievement.
More on BBC Culture's greatest British novels poll:
The 100 greatest British novels – as voted by the rest of the world
Best of the best: The top 25 explained
Why Middlemarch is number one
What makes a great British novel?

If you would like to comment on this story or anything else you have seen on BBC Culture, head over to our Facebook page or message us on Twitter.