We have come a long way from the skin-baring excess of Halle Berry's Catwoman. Jessica Jones and Wonder Woman represent a bold new superheroine, writes Jennifer Keishin Armstrong.
I
In the first episode of Netflix's Marvel Comics-based series Jessica Jones, the title character tells her equally superhuman sex partner, Luke Cage: "I don't flirt. I just say what I want." A few explicit scenes later, it's quite clear that Jessica, played by Krysten Ritter, is a very different superheroine than the 1970s' Wonder Woman or Bionic Woman. Jessica doesn't get tarted up in lingerie or a suspiciously sexy superhero costume, waste time pining for Luke or shy away from using the word "rape" to describe what a mind-controlling villain did when he used his power to coerce her into sex.
Halle Berry's Catwoman and Jennifer Garner's Elektra suffered from muddled scripts that demanded sexed-up portrayals
Jessica Jones is just one example of a new kind of superheroine taking over TV and movies: a kind of believable  super-powered woman – at least in terms of character and emotion – who inspires female fans rather than titillates young males. When male superheroes took over the box office in the 2000s, women got only a few weak attempts at their own franchises: Halle Berry as Catwoman and Jennifer Garner as Elektra, capable actresses both, suffered from muddled scripts that demanded sexed-up portrayals. But Hollywood has spent the last few years tiptoeing toward a different type of superheroine. In 2012, The Dark Knight Rises introduced Anne Hathaway as a more capable and clothed Catwoman – not desexed, but she had more to do more than provide eye candy. The same year, The Avengers brought us a more empowered Black Widow played by Scarlett Johansson. And now studios seem to finally be figuring out how to create compelling superheroines.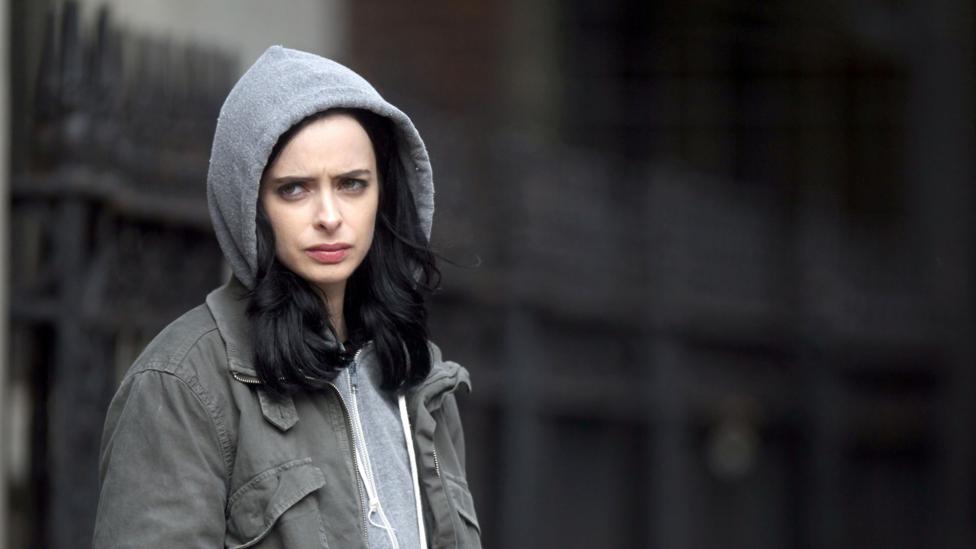 Jessica Jones is based on the Marvel Comics title Alias, which began in 2001 and follows a super-powered private detective (Credit: Netflix)
The newest iteration of Wonder Woman, played by former Israeli soldier Gal Gadot, has stolen the early buzz from the title characters of the upcoming movie Batman v Superman: Dawn of Justice – no surprise given the sheer number of Batmen and Supermen we've endured over the past two decades. (Wonder Woman will also, at last, get her own film next year.) Beyond Jessica Jones, TV has brought us  Marvel's post-World War Two spy programme Agent Carter, as well as a Supergirl who's a self-declared feminist. The animated series Burka Avenger is also a hit for Nickelodeon Pakistan, with its own tie-in iPhone game and soundtrack album. It won the prestigious Peabody Award in 2013.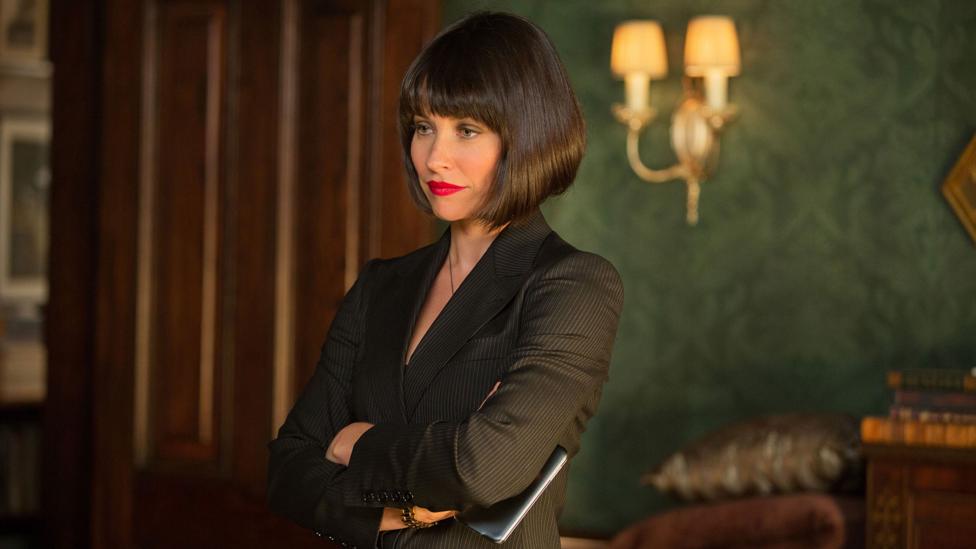 Ant-Man and the Wasp will be the first Marvel Studios film to feature a female superhero in its title – it will be released in July 2018 (Credit: Marvel Studios)
Looking ahead, in 2018, Marvel Studios will release its first movie with a female character in the title, Ant-Man and the Wasp. (The Wasp is played by Lost's Evangeline Lilly.) Captain Marvel will get her own movie – and, yes, for those who aren't comic book experts, the actual "captain" of the franchise is a woman. Some say she's the toughest of all the Marvel women – and possibly the most powerful Marvel superhero character of all – as one might expect from her name. And Ghostbusters is leading a spate of gender-reversed remakes that have women feeling like we're finally getting the fantastical onscreen role models we deserve.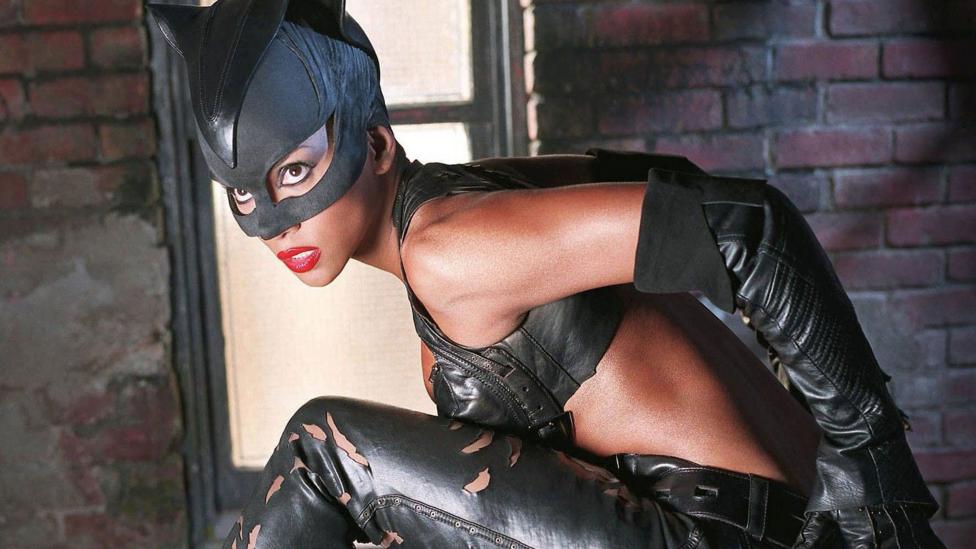 The 2004 film Catwoman put Halle Berry in a midriff-baring dominatrix suit and had her bring to justice an evil cosmetics mogul played by Sharon Stone (Credit: Warner Bros)
Boys club
The recent deluge of female superheroes may have occurred rapidly – in 2013 BBC Culture asked "Why won't cinema embrace female superheroes?" – but it took decades to get to this point. The 2014 Sony email hack revealed a telling message from Marvel CEO Ike Perlmutter to Sony Pictures chairman Michael Lynton listing "female movies" that had bombed as justification for avoiding depictions of superheroines. Elektra, he said, was a "very bad idea and the end result was very, very bad." He called Catwoman and 1984's Supergirl "disasters". Marvel President Kevin Feige, however, insisted to Comic Book Resources in the same year that he wanted to pursue female-lead movies: "I very much believe that it's unfair to say, 'People don't want to see movies with female heroes,' then list five movies that were not very good…  people didn't go to the movies because they weren't good movies, [not because] they were female leads. And they don't mention Hunger Games, Frozen, Divergent."
Jessica Jones fights evil fully clothed in practical garments: jeans, leather jackets, T-shirts, boots
The new breed of superheroine, represented by Jessica Jones and Wonder Woman, has stopped pandering to the male gaze.Make no mistake: the women playing these characters are still freakishly beautiful. But Jessica Jones, at least so far, fights evil fully clothed in practical garments: jeans, leather jackets, T-shirts, boots. Gadot's Wonder Woman still wears a bodysuit, but she looks more like Beyoncé in full power position at the Super Bowl than a Victoria's Secret model posing in the boudoir. The female Ghostbusters, of course, fully embrace the janitorial jumpsuits of their male predecessors. And Supergirl actually has its heroine fret on screen over the feminist implications of her costume.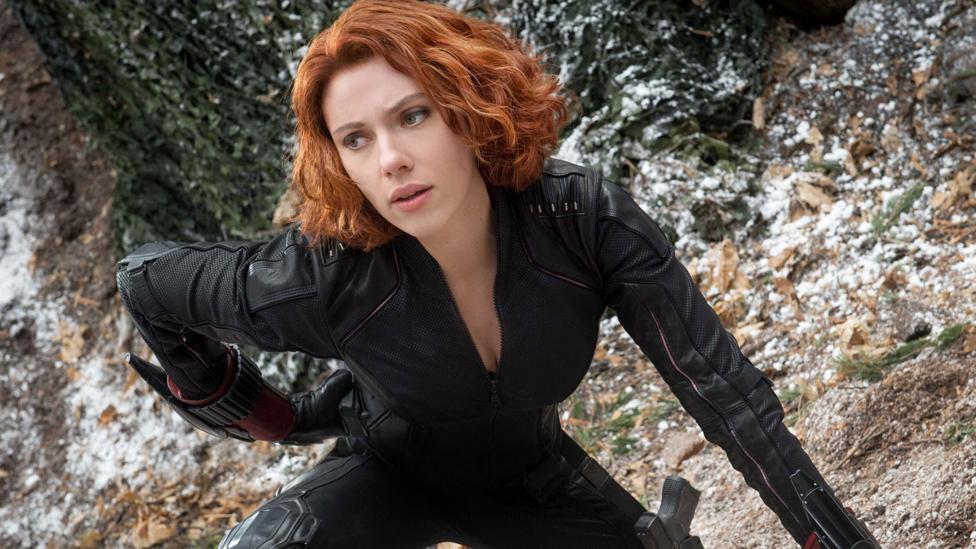 Scarlett Johansson's Black Widow has appeared in five Marvel Studios films to date – but still hasn't been given her own movie in which to star (Credit: Marvel Studios)
More than a pretty face
The new breed of superheroine TV shows and movies has cast actresses with large female followings. Ritter played sardonic characters on Veronica Mars and Breaking Bad. Lilly gave us a criminal mastermind to root for on Lost. The Ghostbusters – Leslie Jones, Melissa McCarthy, Kate McKinnon and Kristin Wiig – are four of the biggest standouts in US comedy over the last five years, unleashed on the world via the twin powers of Bridesmaids and Saturday Night Live. Any of these names will illicit gasps of, "Oh my God, I love her!" from many women; they don't seem like they were cast solely by men, for men.
Women are finally working behind the scenes to create these superheroines
That's because they weren't: women are finally working behind the scenes to create these superheroines. Jessica Jones' creator is former Dexter writer Melissa Rosenberg. Ghostbusters was co-written by The Heat's Katie Dippold, and resulted from a concentrated effort to hire women for the production team. Supergirl was co-created by Chuck and Family Guy writer Allison Adler. Catwoman and Elektra were written by teams of men.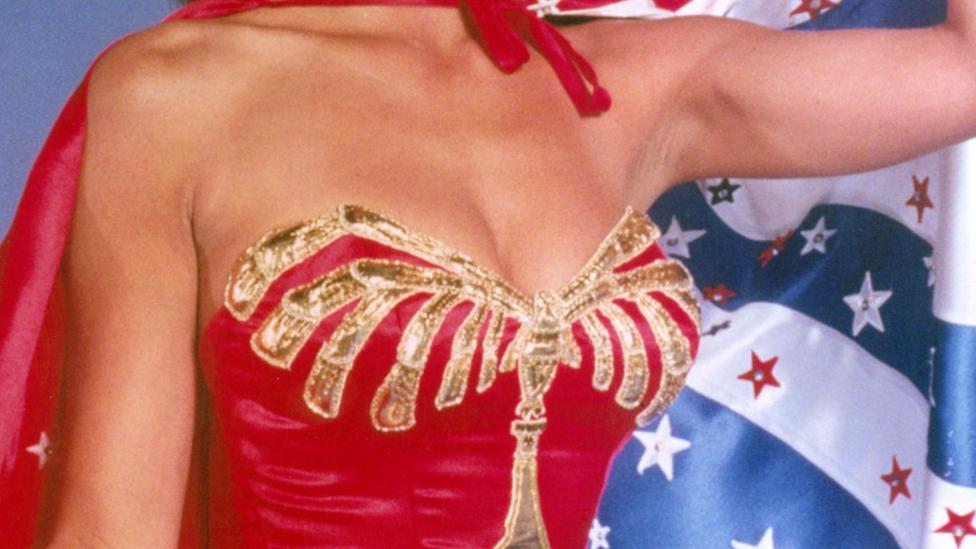 William Moulton Marston created Wonder Woman to be a feminist symbol in 1941 – she was portrayed on US TV by Lynda Carter in the 1970s (Credit: Rex Features)
Having women involved in all the phases of creating  heroine makes a big difference, but the writing is particularly important:finally, we're getting superheroines with the kinds of flaws common in the last decade's male superheroes – and anti-heroes. Catwoman and Elektra didn't seem like real women because they didn't have complicated, human personalities to go with their sexed-up superpowers. (Catwoman is too meek; Elektra is too angry.) Jessica Jones, on the other hand, is an alcoholic commitment-phobe. Early glimpses at Ghostbusters seem to show its stars being just as quirky, funny, and strange as their male forbears.
And while little is known about the new Wonder Woman's backstory or character, the brightest spot in the trailer features Gadot, who tells Ben Affleck's Bruce Wayne, "I don't think you've ever known a woman like me." Here's hoping that's true of her, and many superheroines to come.
If you would like to comment on this story or anything else you have seen on BBC Culture, head over to our Facebook page or message us on Twitter.