BBC Culture picks nine films coming out next month, including a remake of The Jungle Book, a horror starring Patrick Stewart and the latest from Richard Linklater.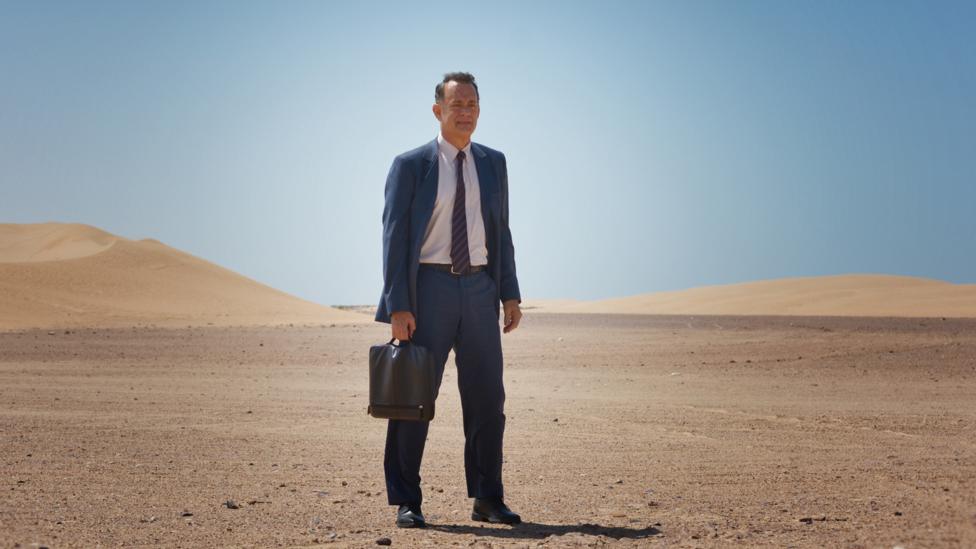 A Hologram for the King
Based on the 2012 novel of the same name by Dave Eggers, about a failed businessman (Tom Hanks) who attempts to recoup his losses by pitching an idea for a 3D holographic meeting system to a wealthy monarch in Saudi Arabia. Hanks reunites with director Tom Tykwer – the pair worked together on the film adaptation of David Mitchell's ambitious Cloud Atlas – and [looks set to stray away from his more mainstream roles once again](http://www.slashfilm.com/a-hologram-for-the-king-german-trailer/). Although Ben Whishaw is also in the cast, he doesn't have a huge amount of screen time. "It's almost a joke that I'm even credited in that," [he told W Magazine](http://www.wmagazine.com/culture/2016/03/ben-whishaw-john-proctor-the-crucible-broadway/photos/). "I love Tom Tykwer… and I always said I'll do anything in your films and he's taken my word and put me in everything, but sometimes just for like half a second. I play the hologram. So I appear for about 30 seconds at the end of the film." Released 22 April in the US, 28 April in Germany and 13 May in Sweden. (Credit: PR)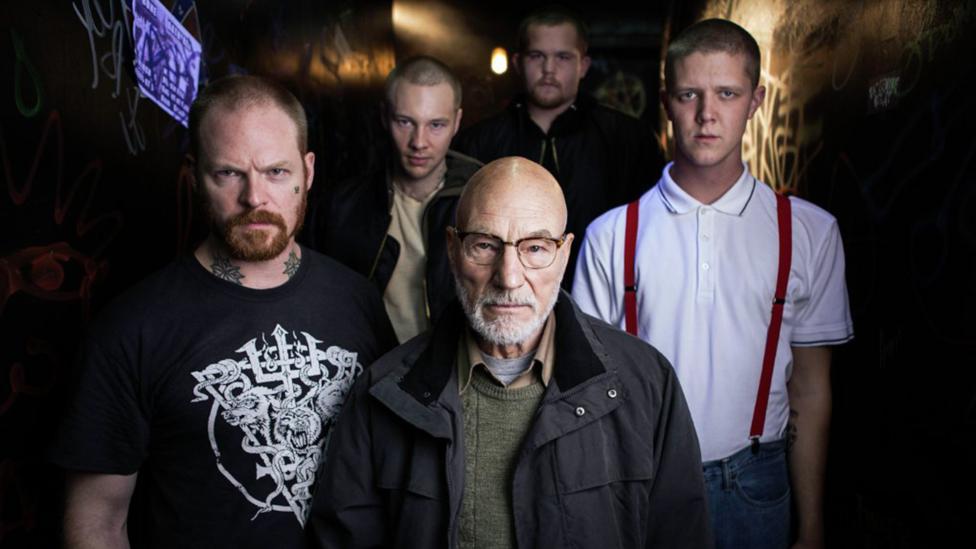 Green Room
With one of the more unexpected plots of the year, Green Room stars Patrick Stewart as the neo-Nazi owner of a nightclub (Darcy Banker) who finds himself up against punk band The Ain't Rights in a life-or-death backstage showdown. Director Jeremy Saulnier follows up his debut Blue Ruin with what is, [according to Indiewire](http://www.indiewire.com/article/cannes-review-blue-ruin-director-jeremy-saulnier-scores-again-with-bloody-green-room-20150518), "a thinking person's thriller… littered with clever dialogue, a beautifully constructed narrative, as well as moments that shift between the energising and sheer terror". [According to The Guardian](http://www.theguardian.com/film/2015/may/17/green-room-review-horror-cannes-film-festival-2015-patrick-stewart), it's "a riff on the hillbilly survival nightmare, typified by The Texas Chainsaw Massacre and The Hills Have Eyes", and is likely to be "a late night horror favourite for years to come". Released 21 April in Thailand, 27 April in France and 29 April in the US. (Credit: Broad Green Pictures)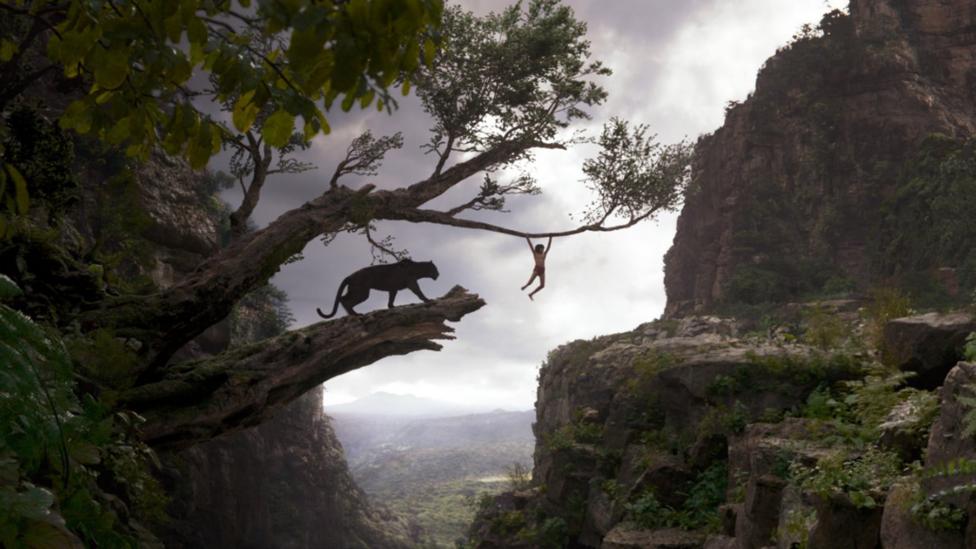 The Jungle Book
This live-action remake is one of two in the works, with Jungle Book: Origins set to be released in 2017. That Warner Brothers feature is directed by Andy Serkis (who knows a thing or two about combining CGI and acting) and stars Christian Bale, Cate Blanchett, Benedict Cumberbatch and Naomie Harris – it will no doubt be a darker tale than Jon Favreau's Disney version. His Jungle Book features the voices of Idris Elba (Shere Khan), Scarlett Johansson (Kaa), Christopher Walken (King Louie), Bill Murray (Baloo) and Lupita Nyong'o (Rakcha); Mowgli is played by the 12-year-old Neel Sethi. Favreau hasn't shied away from the 1967 classic animation: "You have the Kipling stuff, which has a really strong mythic theme," [he told Collider](http://collider.com/jon-favreau-chef-jungle-book-magic-kingdom-interview/). "But then you also have this personality of the Walt Disney film – which, although tonally is different from what we're doing, there's a lot of great images and feelings that I remember from being a kid that I'd love to incorporate using today's technology and storytelling techniques." His approach didn't aim for photorealism. "What creating the world allows us to do is exaggerate proportions and scale. So the jungle is slightly heightened. The animals are slightly heightened." King Louie has become something that is half-orangutan, half-Yeti. On general release from 13 April. (Credit: Disney Enterprises, Inc)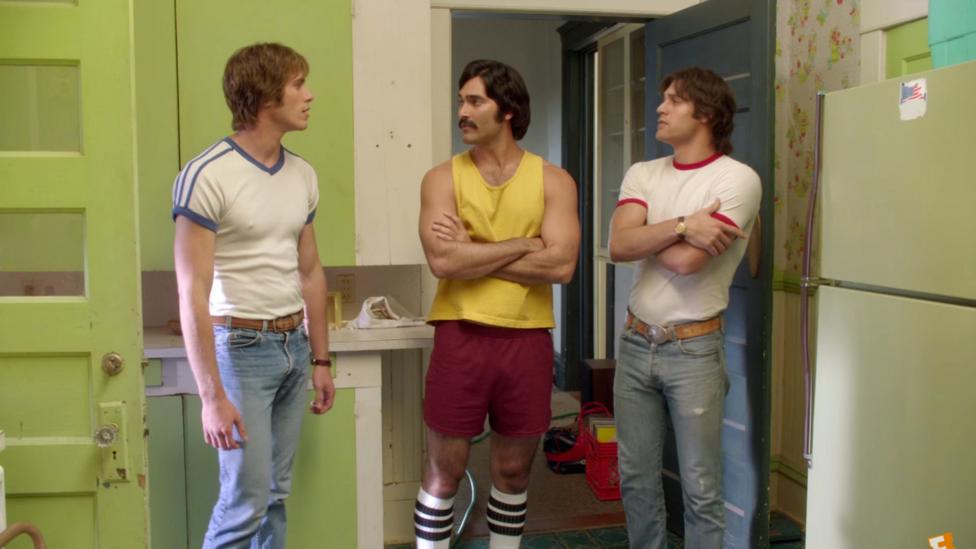 Everybody Wants Some!!
Following his Oscar-winning Boyhood, director Richard Linklater dishes up what's been billed as a 'spiritual sequel' to his 1993 coming-of-age hit Dazed and Confused. A comedy about a freshman joining a college baseball team, it's an unabashed celebration of youth: [according to Variety](http://variety.com/2016/film/reviews/everybody-wants-some-review-richard-linklater-sxsw-1201727396/), "few filmmakers have so fully embraced the bittersweet joy of living in the moment – one that's all the more glorious because it fades so soon". In that respect, Linklater's latest is as much a follow-up to Boyhood as to his 1970s high-school movie. "The film is one hundred per cent concerned with navigating a sea of testosterone," says The Hollywood Reporter, "but it's as honest and clear-eyed about the past as its predecessor, another in a filmography of unpredictable gems." It might even enjoy some of the success of Boyhood: [Little White Lies simply called it](http://lwlies.com/reviews/everybody-wants-some/) "a marvel", stating that "The 'best film of 2016' race starts here". Released 8 April in the US, 15 April in Brazil and 20 April in France. (Credit: Paramount Pictures)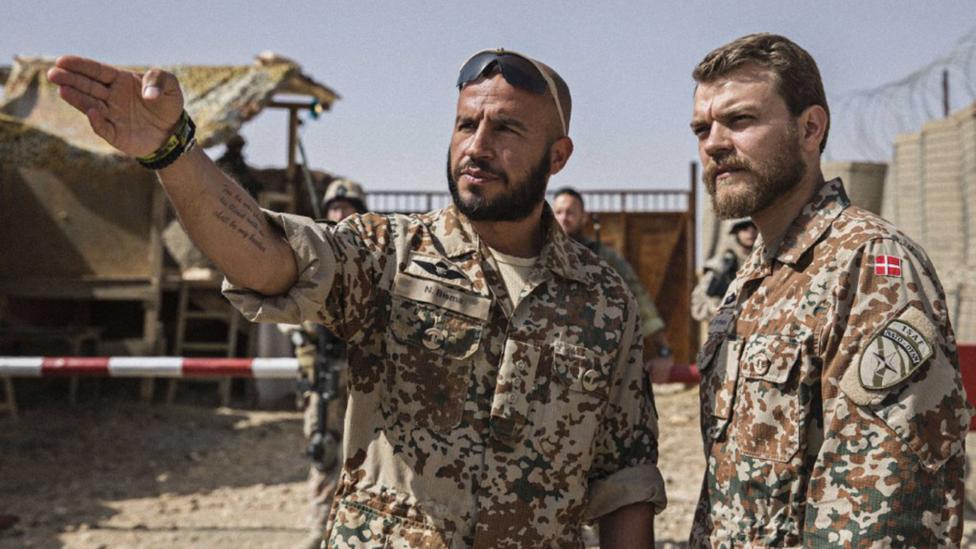 A War (Krigen)
According to the Boston Globe, A War ["is one of the best war movies ever"](http://www.bostonglobe.com/arts/movies/2016/02/24/war-joins-ranks-genre-greats/fSgJVAfBaRlYibC2USJ5eM/story.html). A 2016 foreign-language Oscar nominee, the Danish film covers the complicated decisions of the battlefield, the domestic situation of a soldier and the propaganda of the courtroom with equal weight. The common themes across all three are explored sensitively, [says The Washington Post](https://www.washingtonpost.com/goingoutguide/movies/in-danish-drama-a-war-nobody-wins-everybody-loses-a-little/2016/02/18/59490738-d1ab-11e5-b2bc-988409ee911b_story.html): "Like his 2012 film A Hijacking, Danish writer-director Tobias Lindholm's drama A War explores the theme of moral compromise with an uncomfortably astringent honesty." Pilou Asbaek teams up again with Lindholm, playing the commander based in a military outpost in Afghanistan; Danish troops and Afghan villagers are on the whole performed by real Danish army veterans and Afghan victims of Taliban crimes, lending a documentary feel to the drama. As The Washington Post claims that A War is "a beautiful, haunting reverberation that stays with you long after you have left the theatre". Released 24 March in the Netherlands and 14 April in Germany. (Credit: PR)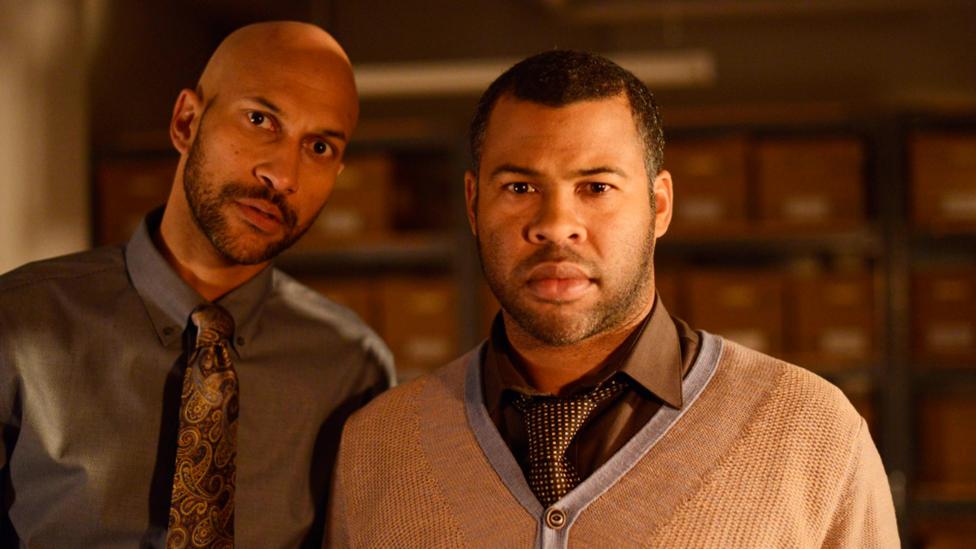 Keanu
Keegan-Michael Key and Jordan Peele – known for their sketch comedy series Key & Peele, as well as an appearance in the first series of Fargo – star as friends posing as drug dealers to rescue a stolen cat called Keanu. While some critics [have expressed disappointment at the duo's big-screen outing](http://variety.com/2016/film/festivals/keanu-review-key-and-peele-sxsw-1201728870/), most reviews have been positive. "The actors make the transition with ease in a consistently funny action-comedy," [says The Hollywood Reporter](http://www.hollywoodreporter.com/review/keanu-sxsw-review-874954). "It will delight the show's fans while winning over others unlucky enough never to have seen it." [According to Collider](http://collider.com/keanu-movie-review-key-and-peele/): "There's crazy behaviour and zany scenarios, but it's all backed by honest emotion, and that's a pairing you don't see in broad comedies very often." And, of course, there's the kitten. [As Vanity Fair puts it](http://www.vanityfair.com/hollywood/2016/03/keanu-sxsw-review), "when the comedy from the humans starts to sag and audiences miss the subversive kick of Key and Peele, there's always Keanu's third star… to help the whole thing hang together." Released 21 April in Australia and 29 April in the US. (Credit: PR)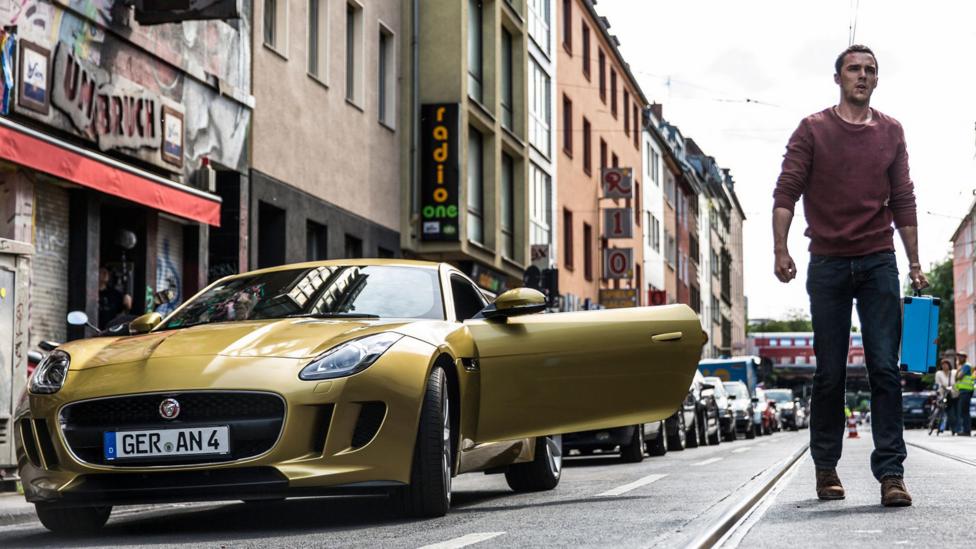 Collide
Originally called Autobahn, Collide has had a bumpy ride: initial stars Zac Efron and Amber Heard dropped out, and film studio Relativity Media filed for bankruptcy just before it was set to be released. Yet the action thriller has attracted an all-star cast, including Nicholas Hoult as an American on the run from a German gang headed by mob boss Hagen (Anthony Hopkins). After asking a drug smuggler (played by Ben Kingsley) to protect his girlfriend (Felicity Jones), Hoult embarks on a high-speed car chase around Munich to save her. Up-and-coming Dutch-Tunisian actor Marwan Kenzari co-stars in the latest from British director Eran Creevy (Welcome to the Punch), [who is known for](http://deadline.com/2015/08/nicholas-hoult-autobahn-collide-eran-creevy-felicity-jones-im-global-42-ben-pugh-rory-aitken-1201490376/) "bringing intelligence and style to genre fare". Released 1 April in the US, 20 April in the Philippines and 28 April in Argentina. (Credit: PR)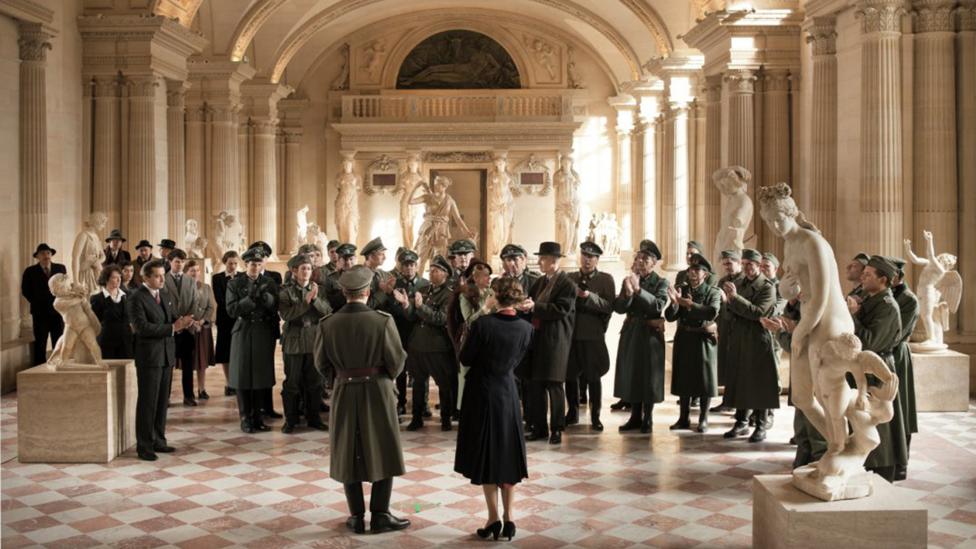 Francofonia
A documentary threading archival footage and dramatic reconstruction, Francofonia is a meditation on the Louvre, in particular the museum's history during the German occupation of France in World War Two. It's the latest from Russian auteur Alexander Sokurov, who won the Golden Lion for his 2011 retelling of Goethe's Faust, and whose 2002 semi-documentary Russian Ark was filmed in a single unedited shot. The New Yorker [sees a connection between that film and Francofonia](http://www.newyorker.com/magazine/2016/04/04/batman-v-superman-and-francofonia). "Russian Ark was a magniloquent tribute to the Hermitage, in St Petersburg, and, to judge by the latest film, his fascination with our need to build strongholds of art, and to weatherproof them against the storms of revolution and conflict, remains undimmed." Yet Sokurov refuses to simply retell the story of a period of history, instead interlacing old and new in [what Variety describes as](http://variety.com/2015/film/festivals/francofonia-review-alexander-sokurov-venice-film-festival-1201585728/) "a constant shuffling of layers" to create "a freewheeling poetic essay, highly personal yet captivating". Released 1 April in the US, 15 April in Poland and 6 May in Bulgaria. (Credit: PR)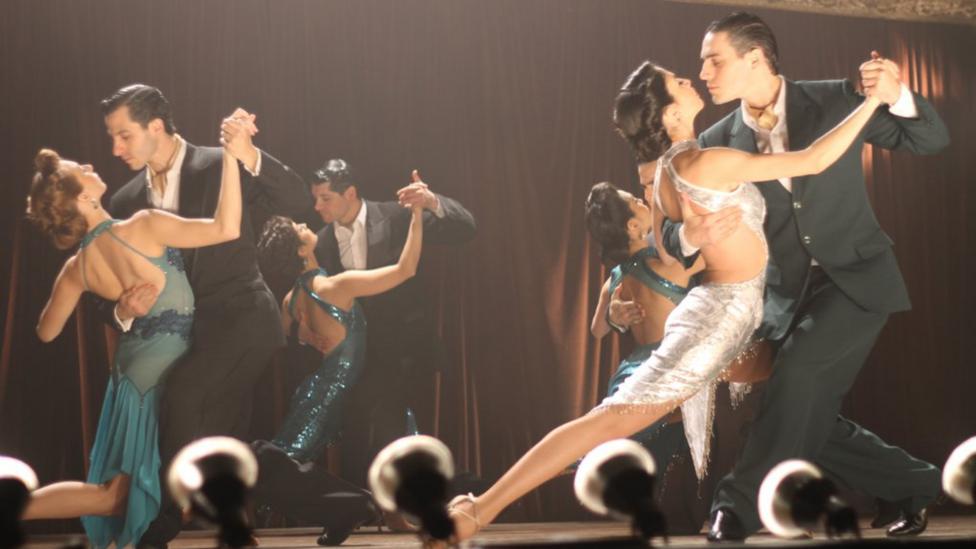 Our Last Tango
Argentinian film-maker German Kral tells the story of two octogenarian tango dancers who met when they were teenagers. María Nieves Rego and Juan Carlos Copes danced together for almost 50 years, continuing to perform even after their divorce, when they were barely talking to each other. Kral mixes interviews with footage of tangos created by young choreographers from Buenos Aires in response to the story of the famous couple. [According to The Hollywood Reporter](http://www.hollywoodreporter.com/review/last-tango-tango-mas-film-851138), the film "balances between a studious fascination with the dance form's history and an embrace of the passions it stokes". Even gaps in the narrative have echoes in tango. "Like its title and its framing device, in which the elderly stars make themselves beautiful, strut out to meet on an empty stage and then part without having danced, the film knows that much of tango's hold over spectators lies in what is withheld." Released 7 April in Germany and Denmark and 15 April in the US. (Credit: PR)