Young countertenors are the new superstars of the classical world. But the 20th Century phenomenon has a disturbing history. Clemency Burton-Hill takes a look.
A
At first, you can scarcely believe your ears, so arresting is the sound a countertenor makes.  Chances are you've already often heard men scaling the sorts of vocal heights normally reserved for female sopranos: if you've ever heard a Bee Gees record, for example, you'll be familiar with a male falsetto. But a classical countertenor – this powerful, yet ethereally pure noise emanating from a grown man – transports you somewhere else altogether. It is unique, startling, and once heard can never be forgotten. The countertenor is a 20th-Century vocal phenomenon, the fascinating and occasionally disturbing history of which stretches back generations, and now occupies an exciting and distinctive place in the 21st Century musical landscape.
This ethereally pure noise emanating from a grown man transports you somewhere else altogether
Although pioneering countertenors such as Alfred Deller, James Bowman, David Daniels and Andreas Scholl are widely celebrated in the classical world, men singing professionally in a woman's vocal register used to be rare. Even 40 years ago, only a handful of countertenors could expect to work regularly on the international stage. But in recent years the emergence of some major new artists has coincided with the resurgence of baroque repertoire calling for a voice part that would originally have been sung by a male 'castrato' (and then, in more humane times, by a female mezzo-soprano).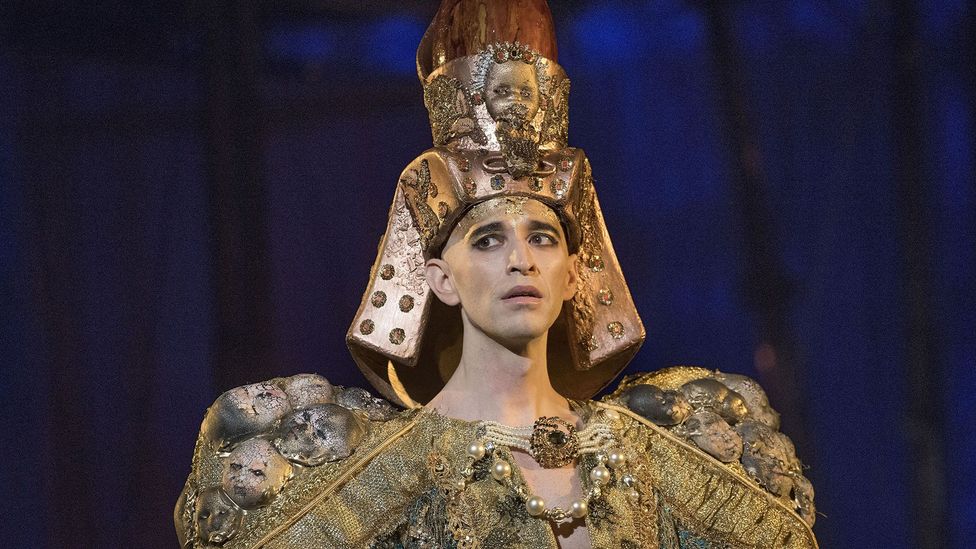 The 33-year-old American Anthony Roth Costanzo was described as a "perfect musician", according to Le Monde (Credit: Alastair Muir/REX)
The new generation of stars includes the 33-year-old American Anthony Roth Costanzo, a "perfect musician", according to Le Monde, who recently dazzled London audiences in the title role of Philip Glass's opera Akhnaten; 38-year-old Frenchman Philippe Jaroussky, whose die-hard fans follow him around the world as zealously as any One Directioner; and the Grammy-nominated Bejun Mehta, a member of India's most famous classical music family (his father is a cousin of top conductor Zubin Mehta.)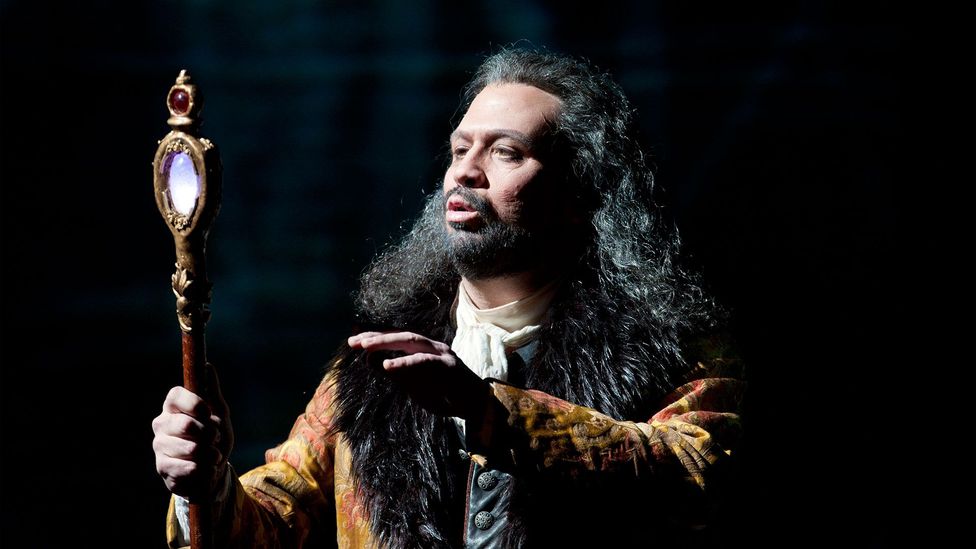 Pioneering countertenors such as Alfred Deller, David Daniels (pictured) and Andreas Scholl are widely celebrated in the classical world (Credit: Jack Vartoogian/Getty Images)
And then there's 36-year-old British star Iestyn Davies, who already has a Grammy and two coveted Gramophone awards to his name and was recently placed second on a list of opera's "most glamorous" international stars by The Telegraph, ahead of the likes of heartthrob tenor Jonas Kaufmann and spectacular diva Anna Netrebko. Not bad for a boy from York who sings like a girl. But what on earth is a countertenor, and how on earth did it get to be so glamorous?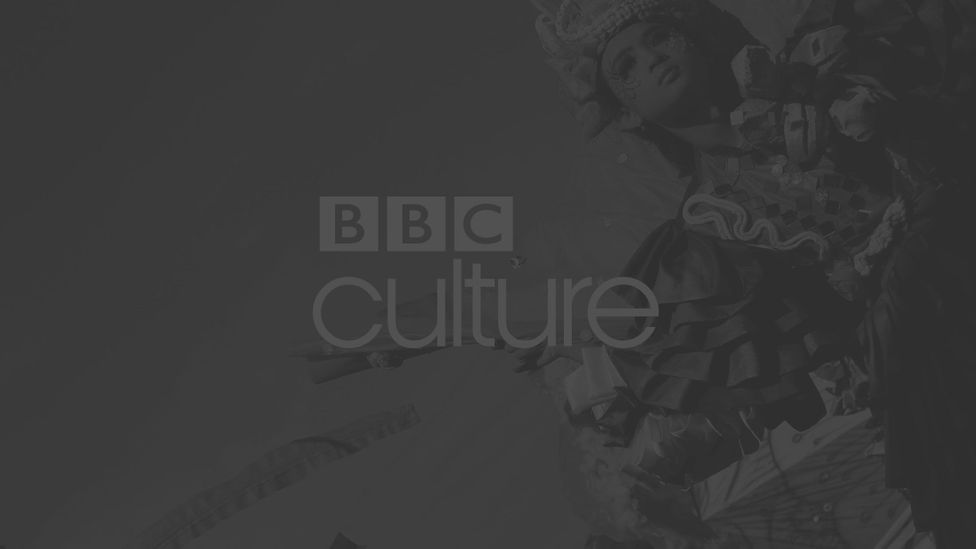 This video is no longer available
'Rock gods'
"It's a voice produced by not using one's 'modal' or normal speaking voice, but the higher range that occurs when the combination of larynx muscles and vocal cord position are changed in such a way that the air passing through the cords vibrates a much thinner outer layer," Davies explains, during a brief touchdown for a concert in London between engagements in New York and Paris.
"It's often mistakenly thought of as a female-sounding voice, but actually all men have the ability to produce falsetto, some just choose to do it all the time." He jokes that countertenors are "the Formula One falsettists: they sing the entire time in that part of their voices." In pop, à la Barry Gibb, it's more about "an extension of the singer's tenor or baritone singing voice. So when the melody gets too high or there's a desire for that quality of tone, they might break into their falsetto."
Davies – whose natural speaking voice is low and whose 'modal' singing voice would be a bass-baritone, the lowest of them all – was in his late teens when he started experimenting with the alto part in a school choir rehearsal. "My friend said it sounded alright and that I should take it seriously," he recalls. "So I did." A prestigious choral scholarship to St John's College, Cambridge followed, after which he went on to postgraduate study at the Royal Academy of Music, where he is now a Fellow. In great demand from all the world's top opera houses and concert platforms, and with more recordings under his belt than he has lived years, Davies has never looked back.
That such an act of barbarism could be legitimated in the name of art beggars belief in our modern age
But if being a countertenor today seems an exciting career choice for a young male singer, it has a rather grislier history. Much of the church roles and opera music now sung by Davies and co would have originally been written in the 17th and 18th Century for the legendary castrato Carlo Broschi – known as Farinelli – and his peers: male singers who were castrated before they reached puberty in order to preserve their high, pure voices. That such an act of barbarism could be legitimated in the name of art beggars belief in our modern age, but the practice kept Europe's papal choirs and ducal courts generously supplied with sopranos, whilst simultaneously following St Paul's charming edict that "women should be silent in church".
Many of these opera roles would have originally been written in the 17th and 18th Century for the legendary castrato Carlo Broschi – known as Farinelli (Credit: Alamy)
By the 17th Century, it wasn't just the stage where women weren't welcome in the papal states: public decency laws also prohibited them from appearing on stage. Castrati therefore took on role after role in the newly-minted art of opera. The following century, as the popularity of opera grew, demand for talented castrati was huge: singers like Farinelli were the rock gods of the day, with adoring audiences throughout Europe. "One God and one Farinelli!" was apparently a popular cry of the time.
'An element of repulsion'
Today, we obviously have no idea what, exactly, a castrato sounded like ("I still find I have to point out that it's not practised these days!" quips Davies) but for all the voice's power, it can be hard to shake off its more gruesome past. In a recent profile in the New York Times, Philippe Jaroussky admitted that his cherubic sound can provoke an "element of repulsion" saying, "It's true that there is something potentially ridiculous about this voice coming out of a man's body. People talk about the countertenor being a third sex, or something quasi female."
Davies is pragmatic. "Like anything that is different or new, ignorance on the behalf of the person having to deal with it breeds fear," he says. "We don't have so much of a problem with prejudice these days but back in the 1950s when Alfred Deller was working, he would often be criticised because people thought he shouldn't have been permitted to be employed as a solo voice on a stage in the first place."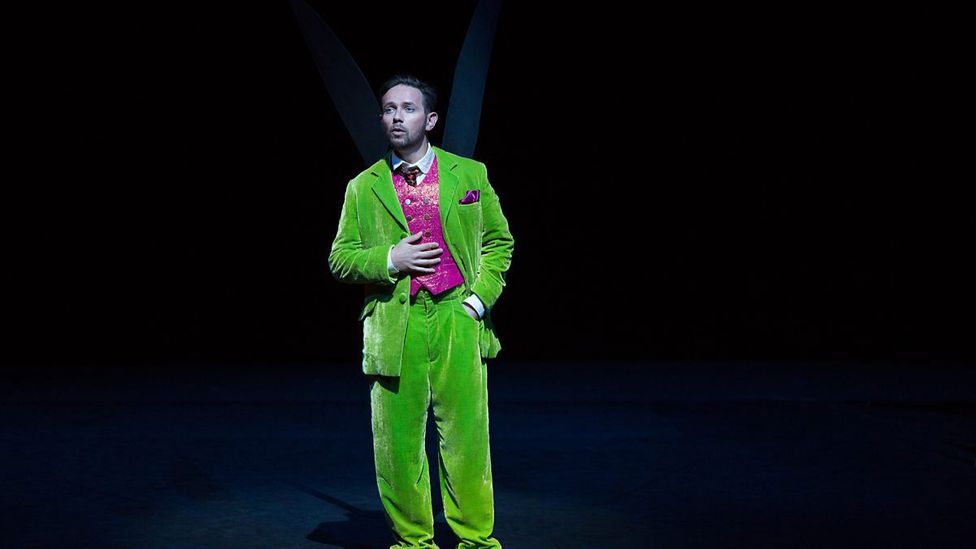 British star Iestyn Davies was recently placed second on a list of opera's "most glamorous" international stars (Credit: Marty Sohl/Metropolitan Opera)
Thankfully we've moved on, as the glittering accolades and opportunities coming Davies' way attest. Having been, he believes, the first Englishman to play Oberon in Benjamin Britten's A Midsummer Night's Dream at New York's Metropolitan Opera (a historic part written for Deller), Davies was recently in the smash West End play Farinelli and the King with Oscar winner Mark Rylance, for which he garnered an Olivier award nomination and which, he hints, may be transferring to Broadway. He's also preparing to sing in the world premiere of Thomas Adès's new opera The Exterminating Angel at the Salzburg Festival this summer, before it transfers to London and New York next season.
Given that much of the countertenor repertoire comes through the sacred church music tradition and the world of 17th and 18th-Century opera, the opportunity to work on brand new repertoire must be exciting? "As a modern singer working around the world, the fact contemporary composers are writing new works with countertenors involved is a boon," he agrees. "We often forget how important it is to keep music alive not just by performing the famous scores, but also creating new ones for us to enjoy now and for future generations to do so too."
If you would like to comment on this story or anything else you have seen on BBC Culture, head over to our Facebook page or message us on Twitter.
And if you liked this story, sign up for the weekly bbc.com features newsletter, called "If You Only Read 6 Things This Week". A handpicked selection of stories from BBC Future, Earth, Culture, Capital, Travel and Autos, delivered to your inbox every Friday.