The Eurovision song contest is known as a camp celebration of over-the-top music, but for one group of Bosnian musicians it meant a lot more, explains Alex Marshall.
I
It's hard to stop Muhamed Fazlagic once he starts describing how he got to the 1993 Eurovision Song Contest in Ireland. For most people, recalling a journey made over 20 years ago would be impossible. But for singer Muhamed, that journey couldn't be clearer – perhaps because he lived in Sarajevo back then, it was the middle of the Bosnian War, and he had been living under siege, bombed and shot at by Serb forces, for about 300 days.
"An army guide put me into a group with the guitarist and two girls – our back-up singers," he says by phone from Louisville, Kentucky, where he now runs a football club. "Then he told us to run up to the mountains and not get shot.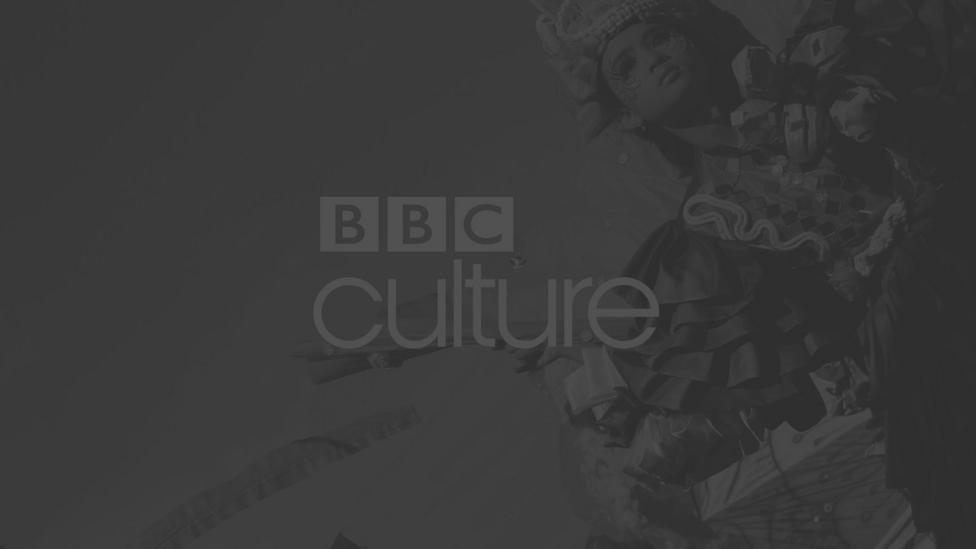 This video is no longer available
"It's a funny memory," he adds, somewhat unbelievably. "It was in the middle of the night and it was very muddy because it'd been snowing so much and I started running and my shoes got stuck." He laughs. "But I couldn't stop – people were shooting – so I kept going, without shoes, five, six hours. It was only when we got to the top of the Igman" – the mountain that overlooks Sarajevo and was the only way out of the siege – "that someone gave me a new pair."
Eurovision has a long history of being used for political statements
Eurovision has a long history of being used for political statements, despite the organisers' best attempts to prevent it happening. In the 1960s, for example, Spanish entries regularly had lyrics that were secretly critical of the country's dictator Franco, talking of things like "a new world at the end of the road". In recent years, audiences have booed Russia's entries due to the country's poor record on gay rights.
But Muhamed's story shows more than any other that as much as Eurovision is a celebration of over-the-top dance music and emotionally-wrought ballads, it can also be a matter of life and death.
Relief from the siege
Muhamed was only 24 when the Bosnian War began, an aspiring singer living in Grbavica, a part of Sarajevo that is home to one of the city's football stadiums. But within days he was forced to leave his home as Serbs took control of the area. He took to sleeping on friends' floors and joined the largely Muslim Bosnian army in an attempt to protect the rest of the city. "I was just part of the forces guarding the town," he says. "I was not Delta Force by any stretch of the imagination."
Muhamed didn't find his real calling until a couple of months later when the army set up a musician's unit and called on every singer, composer and musician to join, to play concerts whenever and wherever people needed relief from the siege.
We were targets wherever we went. And all we were trying to do was live – Muhamed Fazlagic
"You want to know about life in the siege?" he says. "To use the word 'hell' would be too polite. No electricity. No food. People dying everywhere. We were targets wherever we went. And all we were trying to do was live."
One way Sarajevo 'tried to live' during it was Eurovision. In February 1993, the country's TV station held a contest to become Bosnia's first-ever entry and 11 acts performed (well, 10 did – one couldn't make it to the studio due to the fighting so a video was played instead).
Muhamed and his band Fazla did not expect to win with their song For All the Pain in the World – "We were the youngest competitors!" – but he knew it had one strength: the lyrics, written by a famous Bosnian songwriter, Fahrudin Pecikoza, who they somehow convinced to get involved. Muhamed struggles to remember those words now, but gives me the gist. "I can't take the stars from the sky. I can't find a way out, but I can send you this song, so that you know I'm alive."
"It's about me sending my love to a woman, who's a refugee outside the country, telling her we won't give up," he says. His girlfriend, now wife, was living outside the siege at the time. "It's a bit bleak compared to your average Eurovision entry, isn't it?" I ask. "We'd been in a siege for 300 days," he replies. "What else would we sing about?"
After their surprise victory, Muhamed and his band left Sarajevo to get to Eurovision. They weren't scared of running across open fields to get out, snipers trying to pick them out in the darkness. "The Serbs were shooting all night long, but it was nothing different to any other time really," he says. "We were being shot at in the town too!"
Not everyone made it. The group's conductor was meant to come a few weeks later, but by then fighting was so intense there was no way out of Bosnia. An Irish conductor ended up taking his place.
Most of the band went straight back to Sarajevo – into the siege – after the performance ended
I ask Muhamed what he remembers about the performance, and, surprisingly, he doesn't say anything about the excitement of the contest. He does not talk about the suits the band wore – they were labelled  "the best dressed group" – or the standing ovation they got, or even the result (they came 16th). He simply talks about how important it was for him to be there. "For us it was a very serious event. It wasn't entertainment. We were showing our independence – proving it. We were the first people ever to represent Bosnia on an international level you know. We were confirming our country's existence."
As if to further prove their point, most of the band went straight back to Sarajevo – into the siege – after the performance ended.
It's incredible to hear someone speak like this about Eurovision – a contest most people watch while getting drunk, poking fun at every performance. Could it ever have that meaning for a country again? Muhamed is sure it could – even for Bosnia, a place that is still bitterly divided by ethnic politics 20 years after the war.
"Of course, if Bosnia had a big success and won today, it'd be unifying for the country," he says. "Eurovision can always have that power – for any country."
If you would like to comment on this story or anything else you have seen on BBC Culture, head over to our Facebook page or message us on Twitter.
And if you liked this story, sign up for the weekly bbc.com features newsletter, called "If You Only Read 6 Things This Week". A handpicked selection of stories from BBC Future, Earth, Culture, Capital, Travel and Autos, delivered to your inbox every Friday.