Roots was the most-watched miniseries in the US when it aired in 1977. Can the remake match it? Jennifer Keishin Armstrong takes a look.
W
When ABC network executives decided to air a miniseries based on Alex Haley's novel Roots in 1977, they took every possible precaution to cut their losses. Even though black characters were more prominent than ever on primetime US television – Good Times and The Jeffersons were hits – the network's entertainment president, Fred Silverman, was nervous about airing a drama about an African family as it endures American enslavement and eventually achieves freedom.
The finale was the most-watched single episode of US television in history at that point
To hedge their bets, Silverman and his executives filled the cast with familiar names such as John Amos (The Mary Tyler Moore Show, Good Times), poet Maya Angelou, football star OJ Simpson, and Robert Reed (The Brady Bunch). They added a character, a morally conflicted white slave ship captain played by Edward Asner – his conscience was meant to make white audiences feel better about their ancestors' role in slavery. The white actors featured prominently in promotional spots, and the series was set to run for eight consecutive nights, essentially to get it over with quickly. At least if it bombed, the failure would be over in little more than a week.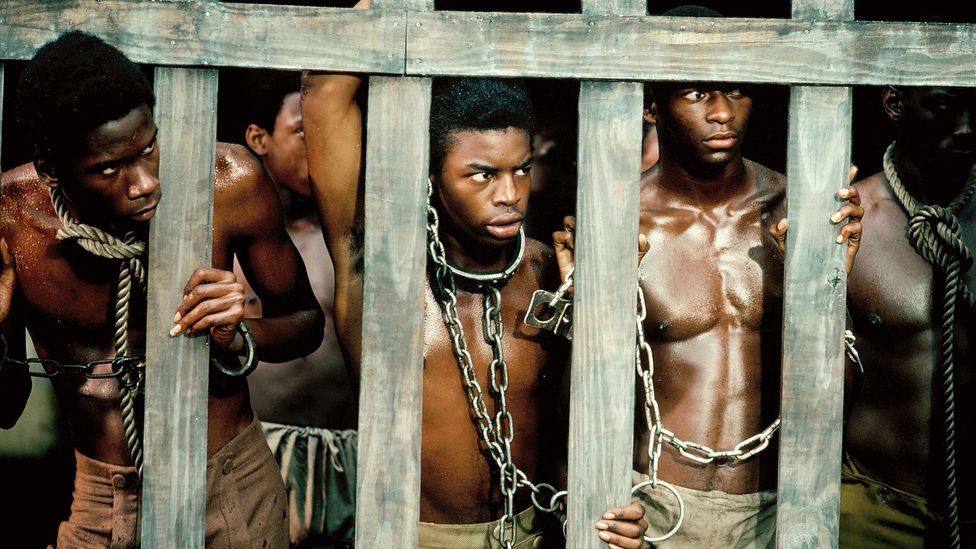 The last episode of Roots was watched by around 100 million viewers in the US, and it is estimated that 85% of all US households with TVs watched the series (Credit: ABC)
When it first went out on 23 January 1977, something entirely different happened: an incredible 29 million households tuned in. The audience grew as the week progressed. The eight-night run culminated in a finale that drew an audience of 36 million households, or about 100 million people. It was, at the time, the most-watched single episode of US television in history (a record broken by the M*A*S*H finale in 1983). It became a worldwide sensation, the first TV miniseries to do so. Many who watched took the series' lessons to heart and were inspired to investigate their own family histories.
Television audiences for individual series have shrunk dramatically since then, with the fragmentation caused by cable and streaming options. But the fraught racial history of the United States as portrayed in Roots remains as significant, raw, and pertinent to modern times as ever. So it's no surprise that the History Channel has remade the landmark series in hopes of attracting a new generation of viewers. While it could never match the blockbuster success of the original, the remake's first episode drew 5.3 million viewers in the US, making it the most successful debut for a miniseries there in almost three years.
Roots and branches
Remaking, revisiting, and reviving old series has become all the rage in US television, a trend that seemed to spread from the endless sequels spawned by the movie industry. Netflix revisited Full House with Fuller House earlier this year. Fox rebooted The X-Files. NBC brought back Heroes as Heroes Reborn. And Showtime is returning to Twin Peaks. These revivals can often spell doom for a perfectly good show's gleaming legacy; fans weren't as satisfied by the returns of Arrested Development or The Muppets as they were by the original notion of seeing their beloved characters reincarnated. And remakes give critics, including me, plenty to grumble about: can't we see some innovative new ideas instead of giving air time and money to tired old concepts?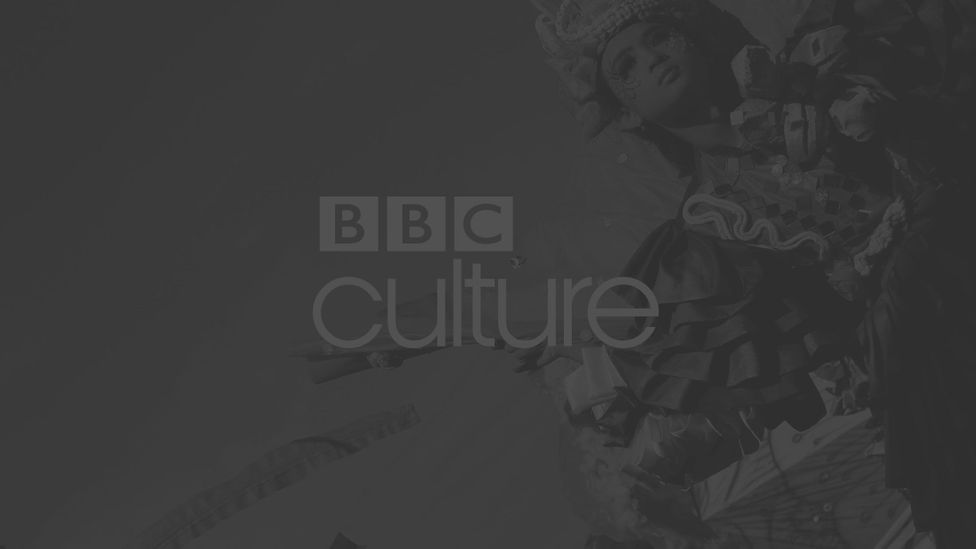 This video is no longer available
But Roots may have the best argument for a remake. New, young audiences are more likely to tune into a modern production with stars such as Laurence Fishburne, Anika Noni Rose, Forest Whitaker and rapper TI. And 2016 is the perfect time for it: the US is embroiled in discussion about slavery's long, dark legacy: institutionalised racism that snakes all the way up from arrest procedures to Oscar nominations. Diversity has begun to matter deeply on television, with black characters in central positions on hits such as Scandal, Blackish, and Empire. Even one of American history's most racially divisive recent chapters, the trial of OJ Simpson, became a drama series startlingly faithful to reality – with massive ratings. And Roots' message seems to be resonating outside of the US just as much this time around as it did in the 1970s, with the miniseries acquired for broadcast in more than 50 territories on five continents, including Australia, Japan, Canada, South Korea, and Spain.
Origins of a hit
The series began as Roots: The Saga of an American Family, a 1976 historical novel about author Alex Haley's own family history, from the slave trade through the Reconstruction Era. It spent four months on the New York Times bestseller list, moving more than 6 million copies and winning both the National Book Award and a Pulitzer Prize.
Despite Roots' unexpected success, America did not witness a new, more diverse era for television
At the moment of Roots' initial popularity in print, the television industry was growing more aware of the importance of racially diverse casting that reached beyond stereotypes. The US Commission on Civil Rights issued a report in 1977 entitled Window Dressing on the Set: Women and Minorities in Television. It quotes broadcast historian Erik Barouw on the rise of television in the 1950s, which included the infamously buffoonish black characters Amos and Andy, which the NAACP demanded be taken off the air. Barouw said of early TV: "Radio had been close to lily-white, but implicitly. Television was explicitly and glaringly white. A seeming mirror of the world, it told the Negro continually that he did not exist except in 'insults' like Amos 'n' Andy."
Since then, there had been progress: Black actress Diahann Carroll starred in the surprise hit Julia in the 1960s. In the '70s, Good Times and The Jeffersons, both situation comedies focusing on black households, rose to prominence amid a wave of more realistic, socially conscious programming created by All in the Family producer Norman Lear.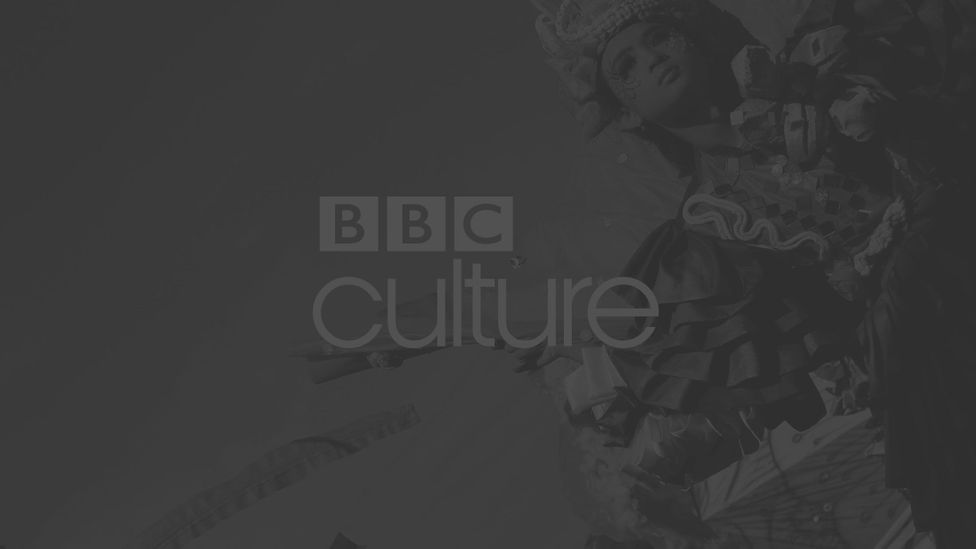 This video is no longer available
Despite those signs of hope and Roots' unexpected success when it aired in early 1977, America did not witness a new, more diverse era for television. Market forces were already turning against socially conscious programming. Hits on the rise included Happy Days, Charlie's Angels, and Laverne & Shirley – very white, escapist offerings with little interest in the issues of the day. In the decade that followed, TV would see only a smattering of black leading characters, a startling number of them children, on comedies such as What's Happening!!, Diff'rent Strokes, and Webster. Black Broadway star Nell Carter got her own sitcom, Gimme a Break! – playing a housekeeper for a white family. These circumstances made The Cosby Show, about an affluent black family, all the more revolutionary when it first screened in 1984.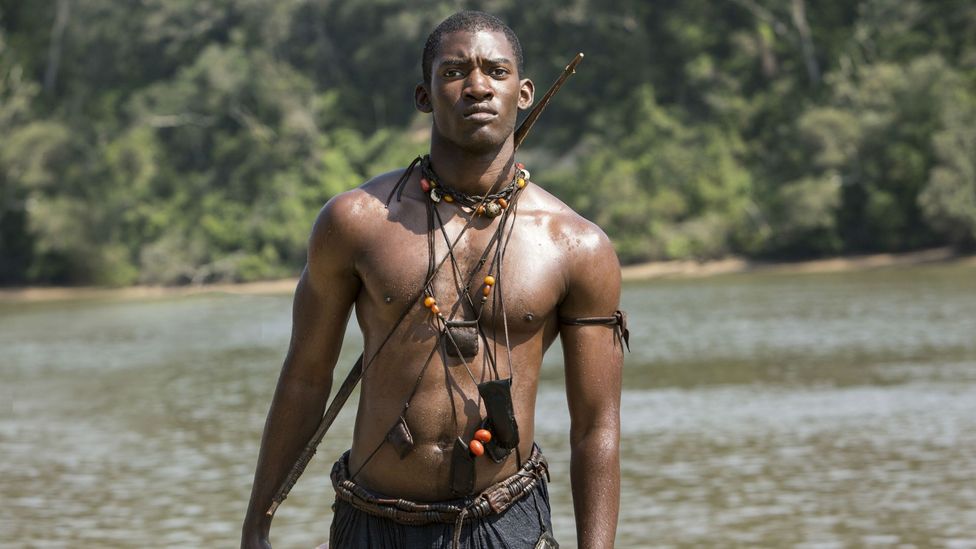 In the new Roots, Malachi Kirby plays Kunta Kinte, a Mandinka man kidnapped by slavers in the 1750s, a role originally taken by by LeVar Burton (Credit: History)
Once again, a tiny wave of progress followed in Cosby's wake: The Fresh Prince of Bel-Air, Family Matters. But in the audience fragmentation that came with the rise of cable TV, the major networks once again ran for safety, which they saw as overwhelmingly white. That is, until Shonda Rimes, a black woman, became a powerhouse producer with the massive success of her hospital drama, Grey's Anatomy, in which her 'colourblind' casting technique resulted in one of the most diverse casts ever seen. Empowered by her success, Rimes subsequently produced two huge hits with black women as the lead characters: Scandal and How to Get Away With Murder. 
Never forget
Increased diversity on television comes amid a heightened discussion of race relations in the US. The Black Lives Matter movement has brought attention to the disproportionate violence against African-Americans by police officers. "Look at what's going on in America today," LeVar Burton, the star of the original Roots and a producer of the remake, told Mother Jones. "Could the timing be more perfect? I don't think so." He continued: "I don't know that it will be readily apparent to everyone. But I'm hoping that the conversation around Roots when it airs will fill in the gaps so that it is absolutely, unavoidably clear that America today is directly related to America of the antebellum South and the slave trade. And that some of the issues that we still grapple with have their roots in slavery and its attendant legacy of racism."
The new production isn't a scene-for-scene remake. It includes new sequences, like a devastating Civil War battle at Fort Pillow, in which the victorious Confederates took white Union soldiers hostage and killed or enslaved hundreds of black soldiers. Malachi Kirby plays Kunta Kinte as more grown-up than in Burton's portrayal, and his origin story has been filled in by additional research, with more information about the West African area and tribe he came from. All of this shows why Roots is the remake the US needs, and it's arriving at the time it's most needed. "How often have we seen Holocaust stories?" Burton said of revisiting the miniseries. "I bring that up because there's a wonderful tradition in Jewish culture that is about 'never forget.' In insisting that this story is passed onto each successive generation, it has become part and parcel of Jewish identity. Human beings have remarkably short memories, and so it is essential that we continually remind ourselves."
If you would like to comment on this story or anything else you have seen on BBC Culture, head over to our Facebook page or message us on Twitter.
And if you liked this story, sign up for the weekly bbc.com features newsletter, called "If You Only Read 6 Things This Week". A handpicked selection of stories from BBC Future, Earth, Culture, Capital, Travel and Autos, delivered to your inbox every Friday.