People have been turning nouns into verbs for centuries – so why does it grate so much? Brandon Ambrosino takes a look.
W
While many of us in the northern hemisphere may have been away somewhere nice recently, not many of us would say that we've 'summered'. That's because most of us 'summer' where we 'winter'. Which is to say, we don't have a lot of money. 
If you've ever been in a conversation with someone who makes liberal use of the verb form of summer – which is, coincidentally, also its nominal form – you've probably rolled your eyes at such egregious snobbery. Unless, of course, you were simply waiting your turn to share about your own summering, in which case it is probably correct to assume you also enjoy yachting, golfing, and cardiganing.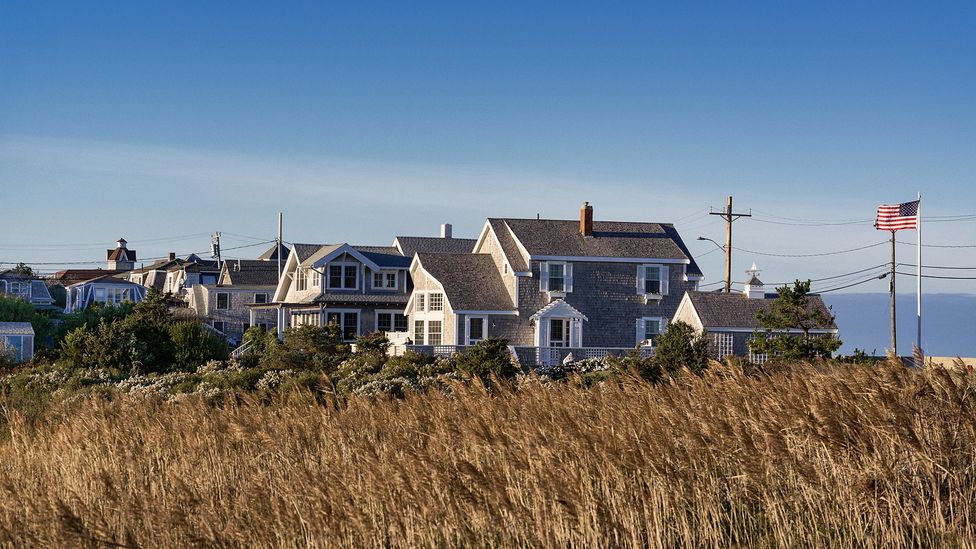 Martha's Vineyard, south of Cape Cod in Massachusetts, is a popular destination for Americans who use 'summer' as a verb (Credit: Alamy)
To summer is such a hoity-toity verb that we less wealthy holiday-makers can't but snicker at its use. Indeed, in 2007, when Mike Huckabee was a candidate for the Republican nomination for US president, he used it on the campaign trail to differentiate himself from his Ivy League rivals: "For my family, summer was never a verb. We never summered anywhere."
We are expected to foot bills, and chair committees, and dialogue with political opponents
Well, plenty of other people have summered – for more than 500 years. According to Trish Steward, assistant editor at the Oxford English Dictionary, the verbal use of summer "goes back quite a long way," its first recorded use being 1440. At that time, says Steward, people were summering their cattle and livestock, which meant they were pasturing them in a specific area. The verb winter was used in the same way. In fact, both are used in the King James Version of the Bible in the Book of Isaiah, in a verse announcing judgment upon Ethiopians: "the fowls shall summer upon them, and all the beasts of the earth shall winter upon them." In the 18th Century, said Stewart, "once you get people with money or leisure time," the verb summer started being applied to people.
Doing words
Though summering smacks of money or yesteryear, there's another reason it might raise a few eyebrows: it's clearly a noun. More precisely, it's a verbed noun. Way back in our childhoods, we all learned the difference between a noun (person, place, or thing) and a verb (action word). With such a tidy definition, it was easy to spot the difference. Not so in adulthood, where we are expected to foot bills, and chair committees, and dialogue with political opponents.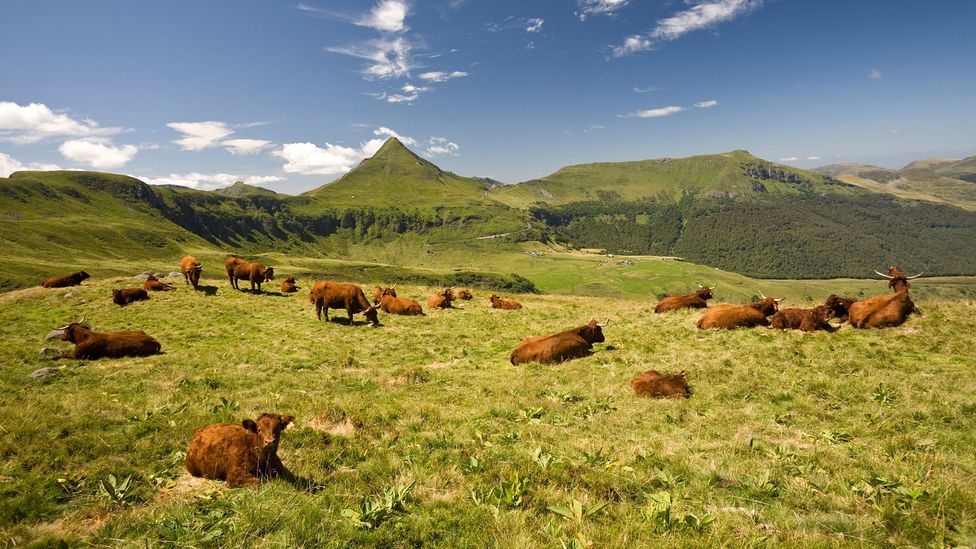 The word 'summering' was originally used for livestock but came to be applied to people as leisure time increased in the 19th Century (Credit: Alamy)
Chances are you didn't cringe at the sight of those verbed nouns – because you're used to them. You use them every single day. We all do. "The verbing of nouns is as old as the English language," says Patricia O'Conner, author of Woe Is I: The Grammarphobe's Guide to Better English in Plain English. In fact, she says, experts estimate (not to be confused with the noun form 'estimate', which is pronounced differently) that 20% of all English verbs were originally nouns. And the phenomenon seems to be snowballing (there's another one). Since 1900, says O'Conner, about 40% of all of our new verbs have come from nouns.
This is called denominalisation, which is the technical term for converting a noun to a verb. There are two ways to accomplish this conversion. You can either affix the noun with a suffix, like -ify, as in purify or clarify. Or you can do what we've been doing, and just steal a thing and do it. The name for the second option is zero derivation – because nothing is changed when the verb is derived from a noun in this way. 
Too confusing? Let me Calvin and Hobbes it for you.
"I like to verb words," Calvin tells Hobbes in a famous 1993 comic strip. "I take nouns and adjectives and use them as verbs," he explains to his bemused tiger, citing the word "access." "Remember when access was a thing? Now it's something you do."
His conclusion? "Verbing weirds language."
Verbal blend 
Fowler's Modern English Usage notes that even though conversion is quite ubiquitous, plenty of grammarians object to the practice. Strunk and White, for example, in Elements of Style – the Bible for the use of American English ­– have this to say: "Many nouns lately have been pressed into service as verbs. Not all are bad, but all are suspect." At which we all giggle because we suspect our favourite verbal curmudgeons are making a joke. The Chicago Manual of Style takes a similarly reluctant stance, advising writers to use verbs in this way "cautiously, if at all."
Benjamin Dreyer, copy chief at Random House, says the when verbing happens, "we notice or we don't. We either like the sound or we don't." That is, someone verbs a noun, and we let them continue their sentence, or we interrupt them with screams or threats of physical assault.
We're comfortable hosting a party but we might take umbrage at the thought of 'medalling' in sport
"Sometimes a new verb comes along and it takes people by surprise," says O'Conner. "They object to it because people resist what is unfamiliar to them." That's why even though we're comfortable hosting a party, we might take umbrage at the thought of 'medalling' in sport, which is not to be confused with meddling in sport. Speaking of sport: fewer of us are comfortable with the thought of podiuming, even though it seems to be a favourite of anyone covering the summer Olympics. I'm sure, however, that will soon be replaced with a new Rio 2016 verb: "If you don't have any plans later, what do you say we drive to the next town and Ryan Lochte a petrol station?"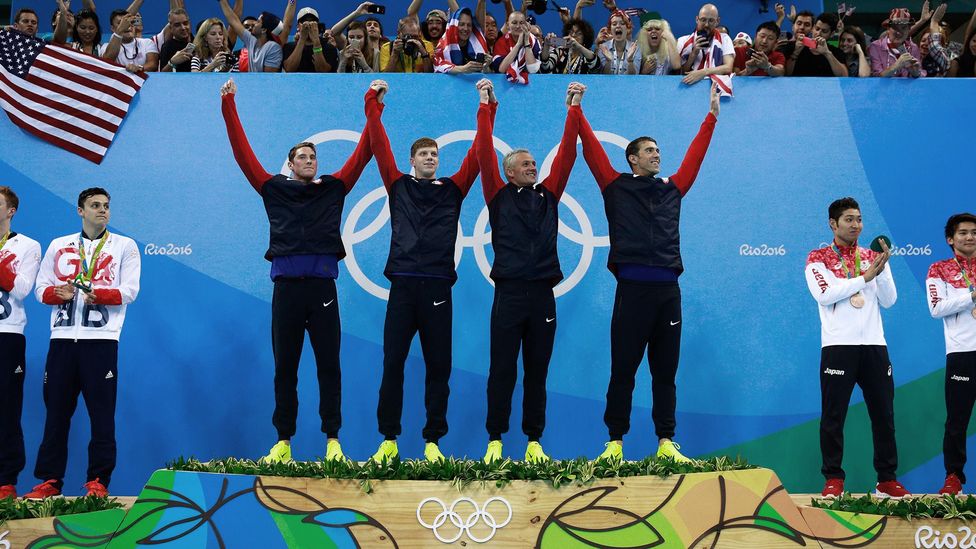 Athletes were said by commentators to have 'medalled' and 'podiumed' at the Rio Olympics (Credit: Getty Images)
For the record, verbing proper nouns isn't new either. Ever sneakily vanish from a situation? Then you've Houdinied. Same thing with the verb to boycott, for which we can thank Captain Charles Boycott of Irish Land War fame. We do this with places, too, though hopefully you've never been Shanghaied.
For these verbs to work, which is to say, for these verbs to be understood as the speaker intends, the hearer needs to know a little background. For example, if all you know about Ryan Lochte is that he's a fast swimmer, you might conclude I'm inviting you on a fast swim rather than on a night of mayhem in Brazil.
Verbed nouns are popular because they are so easily understood
Most verbed nouns, though, don't require all involved parties to be up on their pop culture references. That's one of the reasons why verbed nouns are so popular: they are so easily understood. "I'm sure the first person who asked, 'Does this cloth yellow?' was instantly understood," says O'Conner. Same thing for the first person who was asked to hand something over.
If I invite you to Facebook me, you'll know exactly what I mean. I suppose I could ask you to contact me on Facebook or to connect with me on Facebook or to annoy me with a few thousand invitations to play Candy Crush on Facebook. But why bother? Facebook me is easy to say. And English-speakers like easy.
Thankfully, English encourages our ease. The reason English has the largest lexicon of any language, says Steward, is because parts of speech very readily change functions.  Rain is spelled and pronounced the same whether it's a noun or a verb. That's not the case with all verb/noun word pairs. Have you ever housed someone in your house? Then you know the verb form, it sounds like there's a 'z' in it. Maybe you would like to present me a present? Whether you're the giver or receiver depends on which syllable you stress.
Future tense 
So are there any rules for verbing? Dreyer, the editor, doesn't offer a rule, but suggests that people who verbify (his preferred word) think twice about verbing a noun if it is easily replaced by an already existing popular verb. Make sure it's descriptive but not silly-sounding, he says.
But in the end, style is subjective.  "Everything is in the ear of the beholder. Or hearer."
Of course, sometimes we want our verbs to sound silly, which is especially the case on social media. Think of phrases like "Do you even science, bro?" or "Let me librarian that for you!" The verbing is being done ironically. The speakers aren't intending to introduce a new conversion into the English language.
Intended or not, if a word becomes popular enough, it just might make its way into a dictionary. "For the OED, it's definitely a question of usage, and to what extent that usage penetrates language itself. If in 10 years, people are using science as a verb non-ironically – then I don't know, it might potentially be added to the dictionary."
Think of all the sciencing our grandchildren might do one day! But who knows what the future holds? For now, back to summering.
If you would like to comment on this story or anything else you have seen on BBC Culture, head over to our Facebook page or message us on Twitter.
And if you liked this story, sign up for the weekly bbc.com features newsletter, called "If You Only Read 6 Things This Week". A handpicked selection of stories from BBC Future, Earth, Culture, Capital, Travel and Autos, delivered to your inbox every Friday.