Ian McEwan's new novel is told from the perspective of an unborn child. Lucy Scholes selects some of the strangest narrators in fiction.
A
As unlikely as it may seem, Ian McEwan's new novel Nutshell is narrated by a foetus. "So here I am, upside down in a woman," reads the first line. "Arms patiently crossed, waiting, waiting and wondering who I'm in, what I'm in for." It's a completely bonkers conceit, or, as McEwan himself put it in a recent interview with the Guardian, an idea "so silly that I just couldn't resist it."
Rather surprisingly, however, he completely pulls it off. This particular foetus – conspicuously erudite for his age (his mother listens to podcasts and the information from them fuel her child's enquiring mind), and already partial to a nice glass of Sancerre "decanted through a healthy placenta" – exhibits an entertaining tendency towards soliloquising verbosity reminiscent of Shakespeare's Hamlet. (Loud echoes of the play reverberate through the novel.) But the thriller-like plot makes for page-turning reading.
As outlandish as this all sounds, McEwan is not the first novelist to push the boundaries when it comes to unusual narrators. His foetus is preceded by a rich lineage of unexpected narrative voices and unusual points of view, each of which provides a unique perspective on the story they're telling.
Markus Zusak, The Book Thief (2005)
Set among the devastation of World War Two, the Australian/German writer Markus Zusak's novel The Book Thief tells the story of 10-year-old Liesel Meminger as she witnesses the horrors of the Nazi regime in her native Germany. What sets it apart from other Holocaust narratives is the fact that the novel is narrated by Death. If this weren't enough of a surprise, Zusak's portrayal of the entity is less forbidding Grim Reaper and more overworked janitor, cynical and compassionate in equal measure: "Forget the scythe," he darkly jokes when it comes to his workload. "God damn it. I need a broom or a mop."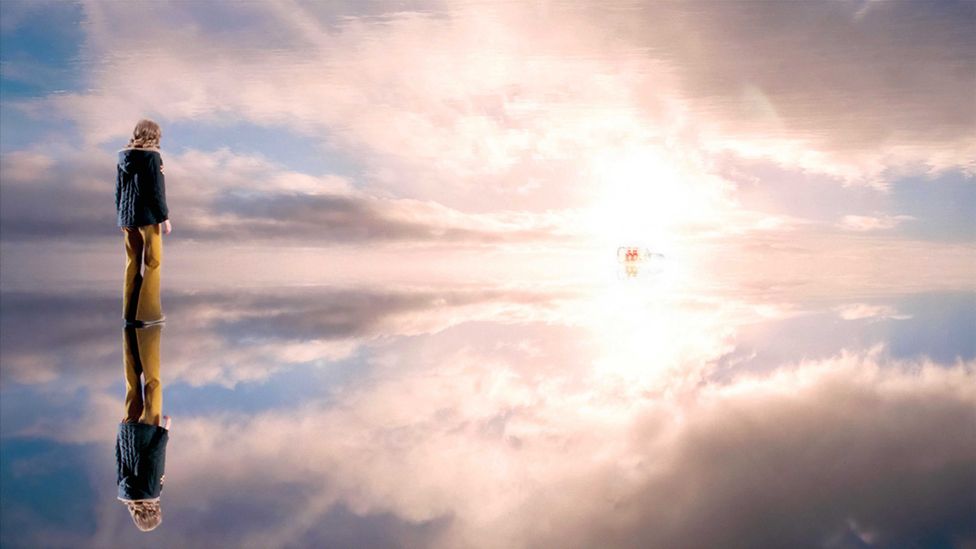 In The Lovely Bones, 14-year-old Susie Salmon narrates the story from heaven (Credit: Alamy)
Alice Sebold, The Lovely Bones (2002)
Child narrators are run-of-the-mill these days, including those with a distinctive outlook on life – from the autistic narrator of Mark Haddon's The Curious Incident of the Dog in the Night-Time (2003), to Emma Donoghue's 5-year-old Jack in Room (2010), the story of a mother and son held captive by the mother's abuser. But they don't come any more singular than that of Alice Sebold's The Lovely Bones. Following her brutal rape and murder, 14-year-old Susie Salmon narrates the novel from her own personal heaven, looking down on events playing out in her grieving family and the neighbourhood below her.
Orhan Pamuk, My Name is Red (1998)
East meets West in My Name is Red, a whodunnit-cum-philosophical thriller set in 16th-Century Istanbul. Orhan Pamuk – Turkey's most celebrated contemporary author – uses 12 different viewpoints in order to tell his story, exposing the multiple first-person truths at work in any mystery that needs piecing together. Pamuk's narrators range from the expected – the detective figure – to the increasingly strange: the murder victims speaking from beyond the grave; a severed head; Death stalking the city streets; Satan; a dog; a horse; a tree; a gold coin; and most unusual of all, the colour crimson.
Tibor Fischer, The Collector Collector (1997)
When it comes to imaging the narrative potential of an inanimate object, nothing beats Tibor Fischer's The Collector Collector, a novel narrated by a particularly garrulous 6,000-year-old Mesopotamian ceramic bowl with a taste for clever wordplay. "You think you've had a demonstrably hard time?" the piece of tableware says to his latest owner, an antiques authenticator called Rosa with a hapless love life and the impressive ability to divine the memories of the objects she works with (a "vase tickler"). "Now, I've been used: abused, disabused, misused, mused on, underenthused, unamused, contused, bemused and even perused."
Jenny Diski, Like Mother (1988)
McEwan's unborn narrator is striking enough, but he's not the first author to turn to the narrative possibilities of an exceptional baby. Jenny Diski's Like Mother is narrated by an anhydranencephalic baby – born without a brain. 'Nony' (from 'Nonentity') narrates the story of her mother Frances's life: "I want to pass the time. I have nothing but the story of my mother to tell… I have a gift to compensate for my empty skull." Diski negotiates the problem of logic by making us suspend our disbelief; it's "a story told in imagined words," Nony explains, told to "an imagined listener."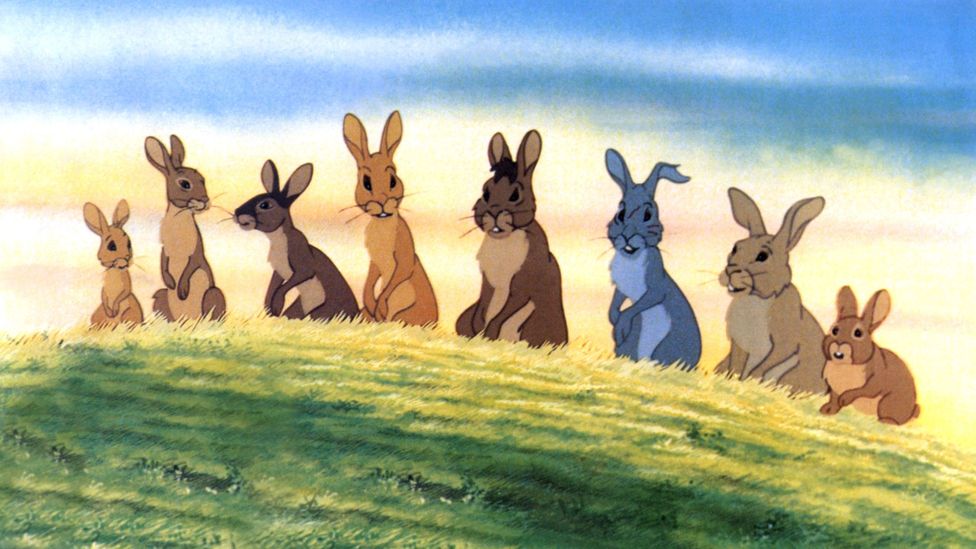 In Watership Down, Richard Adams created an entire civilisation of rabbits – the tale is told from their perspective (Credit: Alamy)
Richard Adams, Watership Down (1972)
Although narrated in the third person, Watership Down deserves inclusion and its author Richard Adams kudos for originality. Told from the point of view of its leporine protagonists (Adams has created an entire civilization for them), this is the epic story of a society of rabbits and their search for a safe new home. As with child narrators, so too anthropomorphic heroes and heroines have become increasingly popular in recent years, most recently Laline Paull won acclaim for The Bees (2014), a dystopian thriller set in a beehive, as seen through the eyes of Flora 717, a lowly worker bee.
Italo Calvino, Cosmicomics (1965)
Italo Calvino's short story collection Cosmicomics showcases a most unusual and unworldly narrator: "old Qfwfq". Older than the universe itself – "I don't want to boast, but from the start I was willing to bet that there was going to be a universe, and I hit the nail on the head" – Qfwfq is something of a shape-shifter, taking on different forms in different stories: various creatures, including those among the first to climb out of the primordial water, and a dinosaur; a child whose "only playthings" in the entire universe are hydrogen atoms; even an atom itself.
Daphne du Maurier, The Parasites (1949)
Although not as outlandish as some, Daphne du Maurier's brilliantly unsettling novel The Parasites was decidedly transgressive for its time. The story of step-siblings Niall and Maria Delaney and their half-sister Celia, it is narrated in the first-person plural – 'we' - and regards the three as a single entity. This is a subtle nod to the incestuous closeness of their bond, not to mention the fact they're all trapped in the family dynamics forged in their earliest years. It's a device also employed by Jeffrey Eugenides in The Virgin Suicides (1993), though rather than tell his story of the ill-fated Lisbon sisters from their point of view, Eugenides explores the collective perspective of the neighbourhood boys obsessed with them.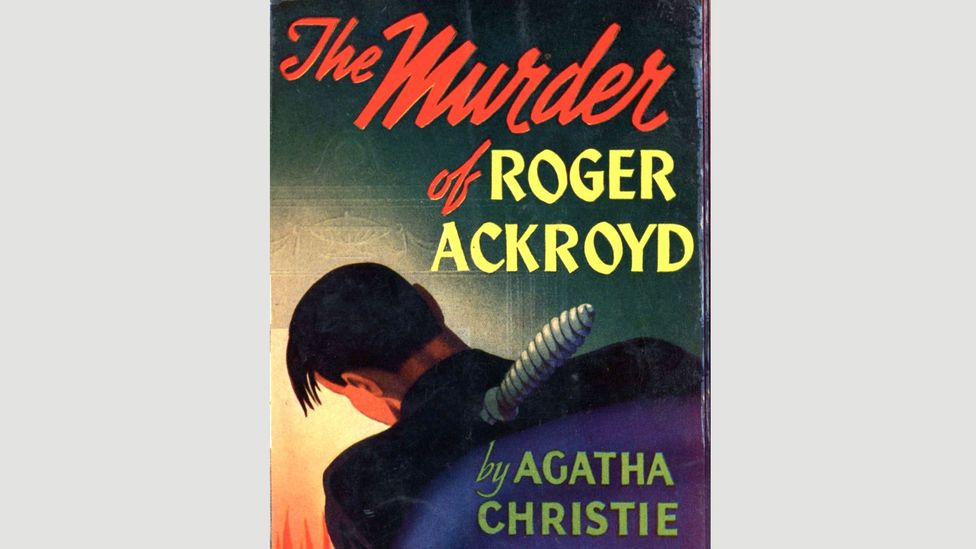 Agatha Christie's The Murder of Roger Ackroyd was considered ground-breaking – its narrator took unreliability to the next level (Credit: Pocket Books)
Agatha Christie, The Murder of Roger Ackroyd (1926)
Unreliable narrators – from the governess in James's The Turn of the Screw (1898), through Nabokov's Humbert Humbert in Lolita (1955), John Self in Martin Amis's Money (1984), to Bret Easton Ellis's Patrick Bateman in American Psycho (1991) – could easily warrant a list of their own, but Agatha Christie's particular employment of the figure in The Murder of Roger Ackroyd was considered ground-breaking when the crime thriller was first published. Narrated by Dr James Sheppard, who assists Christie's famous detective Hercule Poirot in his investigation of the titular killing, this mild-mannered apparently innocuous country doctor turns out to be hiding a dark secret.
If you would like to comment on this story or anything else you have seen on BBC Culture, head over to our Facebook page or message us on Twitter.
And if you liked this story, sign up for the weekly bbc.com features newsletter, called "If You Only Read 6 Things This Week". A handpicked selection of stories from BBC Future, Earth, Culture, Capital, Travel and Autos, delivered to your inbox every Friday.