Wide Sargasso Sea turned Charlotte Brontë's classic novel inside out. As the book celebrates its 50th anniversary, Hephzibah Anderson explains its enduring power.
A
A while ago, and for more years than I ever intended, I was the resident books expert on an early-hours radio phone-in. Once a month, in what might just be the deadest 90 minutes in any broadcasting schedule – between 2 and 3:30am on a Monday – I would chat about literature with the show's host and callers. The hour and the medium enhanced intimacies drawn out by our subject matter: ask a listener how she first encountered a book or where he was when he finished reading it, and in response you'd get a perfect sliver of autobiography.
We didn't call ourselves a book club but that's what it felt like – a public yet oddly private one, made up of short-story loving gentlewomen in the Scottish Highlands, long-distance truckers with a thing for Jane Austen, and fantasy fans so immersed in alternate realities that they seemed to have migrated to another universe.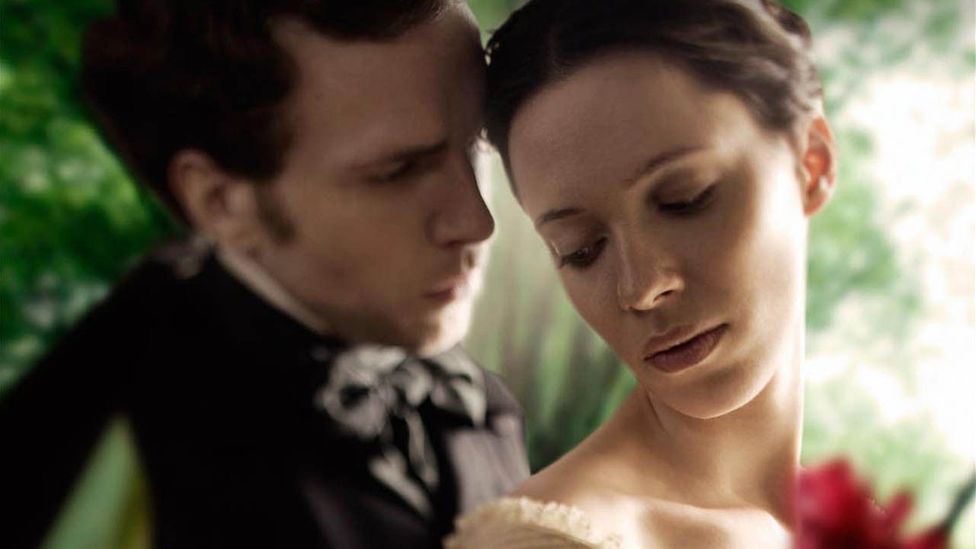 Wide Sargasso Sea tells the story of Antoinette Cosway, from her youth in Jamaica to her unhappy marriage to Jane Eyre's Mr Rochester (Credit: BBC)
We had some regular callers, and we had a few titles that, whatever the show's theme in any given month, would crop up again and again. One of these was a slender, quietly published novel that dared to take on a bulky 19th Century classic and is currently celebrating its 50th anniversary: Jean Rhys's Wide Sargasso Sea.
As any English literature student will tell you, Rhys's iconic prequel to Charlotte Brontë's Jane Eyre is rich in motifs and devices both modernist and postmodernist. In giving a voice and an identity to Mr Rochester's first wife, Antoinette – aka Bertha, the madwoman in the attic – the novel has become a gateway text to post-colonial and feminist theory.
For our insomniac listeners, this story of the couple's meeting and ill-fated marriage, narrated in part by Antoinette, as yet a wealthy young Creole beauty, and in part by her domineering, cash-strapped new husband, Englishman Edward Rochester, offered more straightforward pleasures. It's a novel that evokes a vivid sense of place, immersing the reader in the intoxicating lushness of its Caribbean setting; it's hard to put down and impossible to forget; and of course it provides a potent heroine, plucked half-formed from the shadowy margins of one of literature's best-loved romances, a woman whose tragic end comes to seem almost triumphant in light of all that precedes it.
The novel evokes a vivid sense of place, immersing the reader in its Caribbean setting (Credit: Alamy)
She seemed such a poor ghost, I thought I'd like to write her a life – Jean Rhys
"She seemed such a poor ghost, I thought I'd like to write her a life", Rhys explained of her feelings for the first Mrs Rochester. It sounds modest enough but half a century on, the book is enshrined in campuses around the world and beloved by readers of all stripes. Something else has become clear, too: the novel has forever changed the way we read Jane Eyre. As author Danielle McLaughlin recently put it, writing for The Paris Review: "The novel didn't just take inspiration from Charlotte Brontë's Jane Eyre, it illuminated and confronted it, challenged the narrative". Or, to quote novelist Michele Roberts, "Rhys took one of the works of genius of the 19th Century and turned it inside-out to create one of the works of genius of the 20th Century".
Rochester reimagined
As well as ensuring that the hellish fury in the attic became human, a harrowing figure rather than a fearful one, Rhys also gave us another, infinitely crueller Rochester. This in turn alters our perception of Jane, destabilising the simmering romance at the very heart of Brontë's novel.
Brontë's Rochester is depicted as dark and brooding but in Wide Sargasso Sea, he morphs from a romantic lead into a callous villain, cowardly and bullying at the same time, a man who weds for money and uses women for sex, and whose behaviour likely sends his wife mad. From his very first scene in Jane Eyre, the Wide Sargasso Sea reader will view Rochester quite differently. When he rides onto the page on horseback and slips on ice, his grudging admission that he needs Jane's help shifts from a beguiling glimpse of vulnerability to an unappealing display of surliness.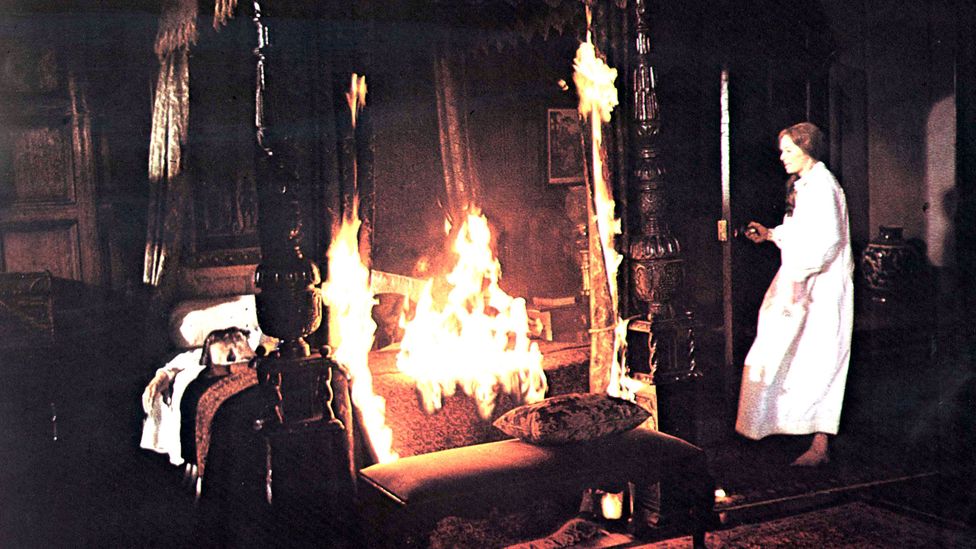 Flipping the narrative to focus on 'Bertha', it presents a new perspective on Jane Eyre's 'madwoman in the attic' (Credit: Alamy)
Later, every time he utters the name Bertha, Rhys's readers will flinch, recalling how he stripped Antoinette of her name before taking her from her island home, keeping her money for himself, and imprisoning her in his attic. On the other hand, Rhys does restore to him some agency. Whereas in Brontë's depiction, his unhappiness is the fault of Bertha, Wide Sargasso Sea shows how he heaps at least some of his misery upon himself.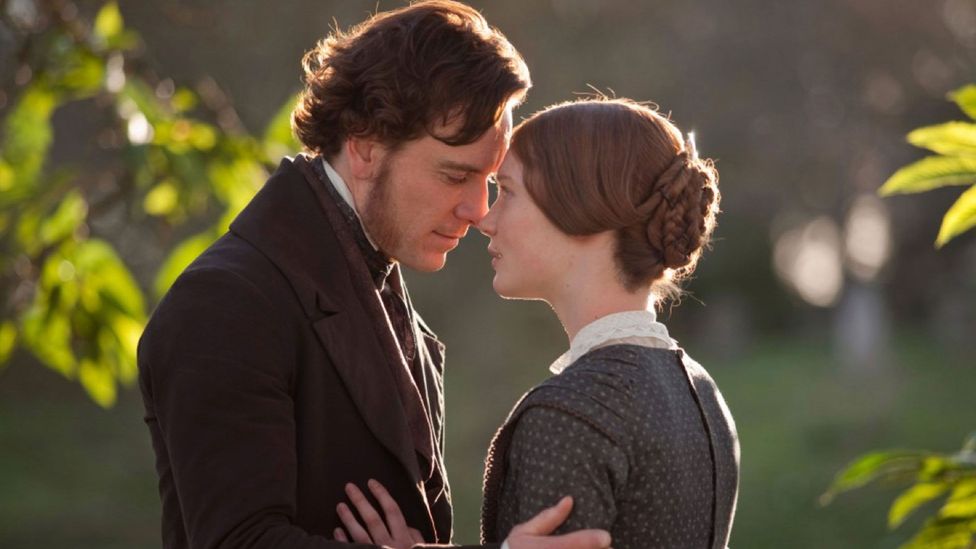 Jean Rhys also gave us another, crueller Rochester, which in turn alters our view of Jane (Credit: Alamy)
Of course, with Rochester reimagined, you have to wonder about Jane's judgement. Is he really the man this smart, spiky woman chooses to love? What kind of a heroine does that make her?
In other respects, Rhys's novel shows how timeless Jane Eyre is. Wide Sargasso Sea's symbolism, at first glance so modernist – the dreams and visions, the magic and incantation – turns out to echo Brontë's. And while it's a feminist rewriting, linking madness and entrapment with womanhood, such themes remind us that Brontë's classic is also, in its way, a feminist text. Though Rhys holds Antoinette up as a marginalised character, Jane, as a spinster governess, is similarly disenfranchised. Just as Creole Antoinette is mocked by her black neighbours and looked down on by white Europeans like Rochester, so Jane belongs neither upstairs nor downstairs at Thornfield Hall.
Parallel lines
Rhys drew on aspects of her own life story in Wide Sargasso Sea. She was born in the West Indies in 1890 to a Creole mother of Scottish descent and a Welsh doctor father. Aged 16, she was sent to live with an aunt in England, and briefly pursued dreams of becoming an actress. When her accent nixed those, she took to the stage as a chorus girl instead. After that came love affairs, depression, alcoholism, and a ménage a trois with her mentor, Ford Madox Ford, and his partner Stella. She was married three times, each disastrously, and had two children – a son who died tragically young and a daughter who would spend time in a concentration camp during World War Two.
Her first four novels – Postures or Quartet (1928), After Leaving Mr Mackenzie (1930), Voyage in the Dark (1934), and Good Morning Midnight (1939) – feature heroines whose lives echoed her own. These women are rootless outsiders, drifting through life alienated and stigmatised, fatalistic yet tenacious. The books were respectably received but her career faltered as her struggles with poor health were compounded by financial difficulties.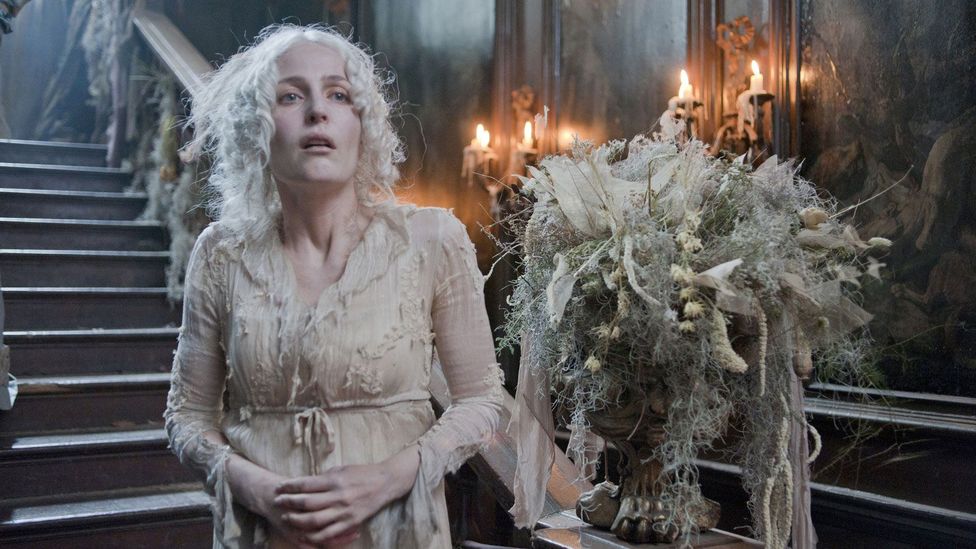 Many other novelists have reinvented classic novels, such as Ronald Frame, whose Havisham reappraises Dickens's bride-in-waiting (Credit: Penguin)
In 1949, an actress named Selma Vaz Dias placed an ad in the New Statesman, searching for Rhys in order to obtain permission to adapt Good Morning Midnight. By then, many believed Rhys had died; when she resurfaced, she revealed that she was working on a novel about Bertha Mason, the first Mrs Rochester. That book became Wide Sargasso Sea but it wasn't until 1966, after many years of drafting and redrafting, that it was released. Rhys was 76 and hadn't published anything in 27 years.
Great literature may tap the zeitgeist but also functions as a time-release capsule
Since then, a host of other novelists have adopted subversive points of view to produce intriguing new insights into classic works of fiction. In Foe, JM Coetzee borrows a female castaway's viewpoint to reinvent Robinson Crusoe. Sena Jeter Naslund's Ahab's Wife takes its cue from a scant paragraph's worth of references to the captain's missus in Melville's Moby-Dick. In March, Geraldine Brooks explores the story of Little Women from the perspective of the girls' absentee father. Great Expectations has been reconsidered by Peter Carey, whose Jack Maggs gives Magwitch's version of events, and by Ronald Frame, whose Havisham reappraises Dickens' fabulously desiccated bride-in-waiting. Nothing, it seems, is sacred – even that Old English epic, Beowulf, has been retold from the point of view of 'the other', thanks to Jack Gardner's Grendel. It's not just novelists who do it, either. In the same year that Wide Sargasso Sea was published, Tom Stoppard premiered Rosencrantz and Guildenstern Are Dead.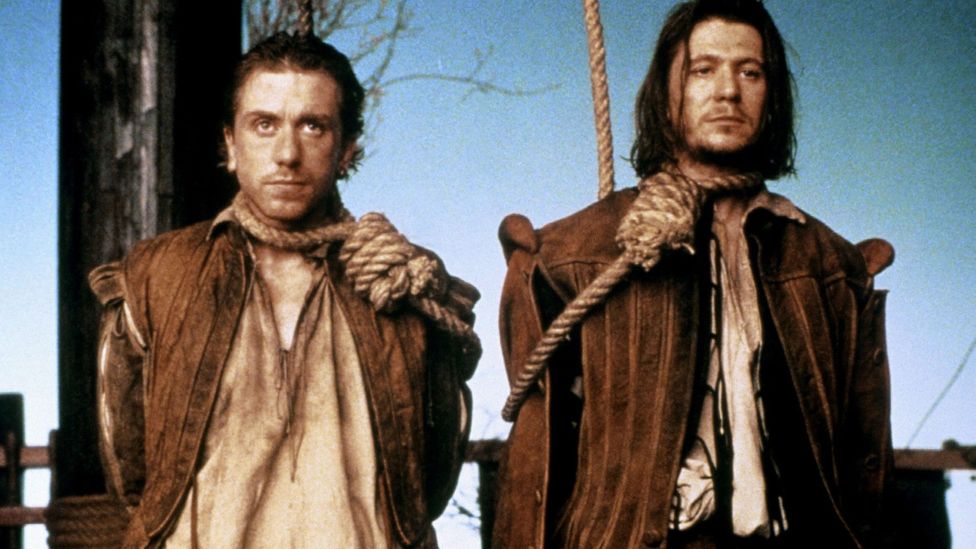 In the same year that Wide Sargasso Sea was published, Tom Stoppard premiered Rosencrantz and Guildenstern Are Dead (Credit: Alamy)
By giving voice to the marginalised and the maligned, these parallel tales appeal to our egalitarian worldview. It's a kind of cultural revisionism, yet even as these works challenge the canon, they're simultaneously reinforcing it. Good literature is a product of its age. Great literature may tap the zeitgeist but also functions as a time-release capsule, packed with meanings and messages that will resonate with future generations in ways that the authors themselves cannot necessarily imagine. Bertha Mason seemed a "poor ghost" to Rhys, and that choice of noun says plenty: the story in which Brontë embeds this dishevelled lunatic renders her absence a haunting kind of presence, and keeps her nagging at the imagination long after the novel's final page has been turned. If books like Jane Eyre weren't so extraordinarily good in the first place, these apparent voids wouldn't beg to be filled.
Of course, intellectual fads come and go. Today, for instance, a privileged white male like Coetzee risks being lambasted for cultural appropriation when he channels the voice of a female shipmate. And heaven knows what the picketers would make of Jack Gardner's Grendel. As for Wide Sargasso Sea, the book that started it all, well, it's a testimony to its enduring power that, 50 years on, the novel is now generating its very own fan fiction.
If you would like to comment on this story or anything else you have seen on BBC Culture, head over to our Facebook page or message us on Twitter.
And if you liked this story, sign up for the weekly bbc.com features newsletter, called "If You Only Read 6 Things This Week". A handpicked selection of stories from BBC Future, Earth, Culture, Capital, Travel and Autos, delivered to your inbox every Friday.