The Gadfly, an English-language book barely known in the West became a sensation behind the Iron Curtain, writes Benjamin Ramm.
O
One of the most popular English-language novels of the 20th Century is almost unknown in the English-speaking world – a global phenomenon in translation, now neglected in its original form. The Gadfly, by Irish writer Ethel Voynich, was a sensation on the other side of the Iron Curtain – it sold over 5 million copies in 107 editions in the 22 languages spoken in the Soviet Union. The book inspired seven musical adaptations, including an opera by Prokofiev, five theatre adaptations, including an 'official' version by George Bernard Shaw, and five film adaptations, one of which featured a famous score by Shostakovich.
One of the most exciting novels I have read – Bertrand Russell
Voynich's novel is a thrilling saga of revolutionary zeal, religious devotion, clerical betrayal and romantic love – the philosopher Bertrand Russell called it "one of the most exciting novels I have read". It was published in New York in 1897, two years after its completion, as its English publisher feared an adverse reaction – one reviewer denounced the book's "outrageous and horrible character". A translation appeared the following year in Russia, where the tsarist authorities' disapproval only enhanced its popularity.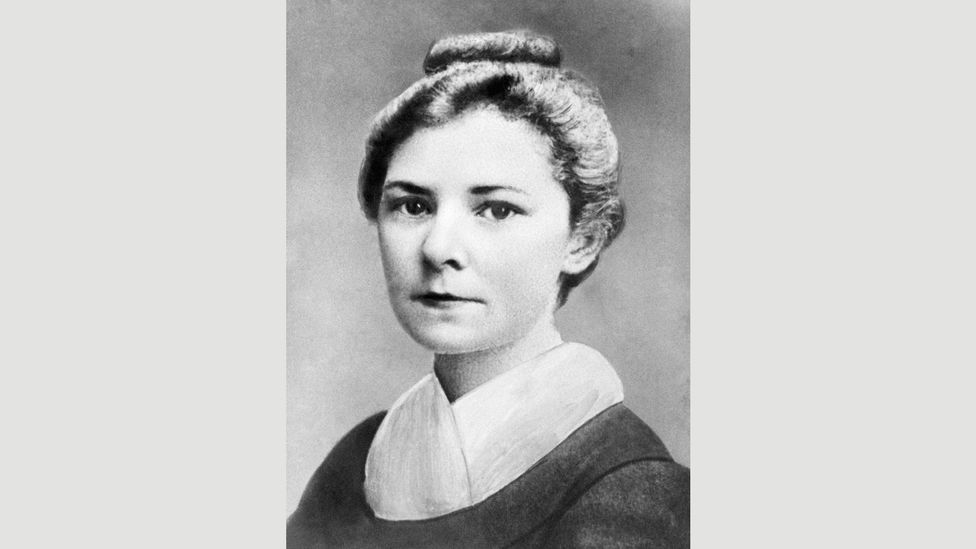 For decades, Voynich didn't receive any royalties for The Gadfly's sales in the Soviet Union due to the nation's copyright laws (Credit: Alamy)
The Gadfly is set in Italy during the revolutionary ferment of the 1830s and '40s. The protagonist is a young Englishman, Arthur Burton, who moves to a Catholic seminary after the death of his mother. There he becomes devoted to his guardian and mentor Montanelli, who, unknown to him, is also his biological father. In the company of his childhood sweetheart Gemma, Arthur becomes involved in the Young Italy movement fighting Austrian imperial rule. But he unwittingly betrays his comrades, after his private confession is relayed to the police. He then discovers his family secret, and loses all faith in the church.
Arthur feigns his suicide and escapes to South America, where he endures years of torture and degradation. He returns to Italy in the guise of 'The Gadfly', a fearless and revered revolutionary whose true identity is masked. After his capture, he is visited by Montanelli, now a cardinal, who offers him a lifeline. But Arthur, unforgiving and uncompromising, demands that his father renounce the church. Montanelli refuses and condemns his son to death. Arthur, now a Christ-like figure, commands his own execution and forgives the firing squad. At the Corpus Christi mass, Montanelli denounces God's sacrifice, then dies of a broken heart.
Cosmonauts Yuri Gagarin and Valentina Tereshkova credited its influence
The novel gained popularity initially in Ireland with socialists and nationalists fighting for independence, and it remains the bestselling Irish novel of all time. Yet it was in the newly-created Communist states of the Soviet Union and China that the book found its most dedicated readership. Arthur, the embodiment of a Romantic tragic hero, was repeatedly voted Russia's most popular literary figure, and cosmonauts Yuri Gagarin and Valentina Tereshkova, the first man and woman in space, credited its influence.
Back in the USSR
In the 1930s, The Gadfly inspired another bestseller, Nikolai Ostrovsky's How the Steel Was Tempered, which sold 35 million copies in the Soviet Union. Ostrovsky's socialist realist novel features a fearless young communist who suffers dreadfully for his sacrifices, but finds perpetual sustenance in the example of The Gadfly, which he reads to his fellow comrades. Voynich's novel was bolstered further by a 1955 Sovcolor film adaptation directed by Aleksandr Faintsimmer. It sold 39 million tickets and featured Shostakovich's score, which became celebrated in its own right as The Gadfly Suite.
The Gadfly was popular in the early stages of China's Cultural Revolution
The Gadfly found its largest audience in China – where Montanelli had been a missionary, and where suspicion of the Catholic Church was high. According to Carma Hinton, director of the documentary Morning Sun, "the novel enjoyed an unrivalled place in the hearts and minds of the young participants in the Cultural Revolution". Arthur offers a "careful balance of sentiment with steely resolve" – he is a lover and a fighter, in the vein of the 'knight-errant' of traditional Chinese folklore.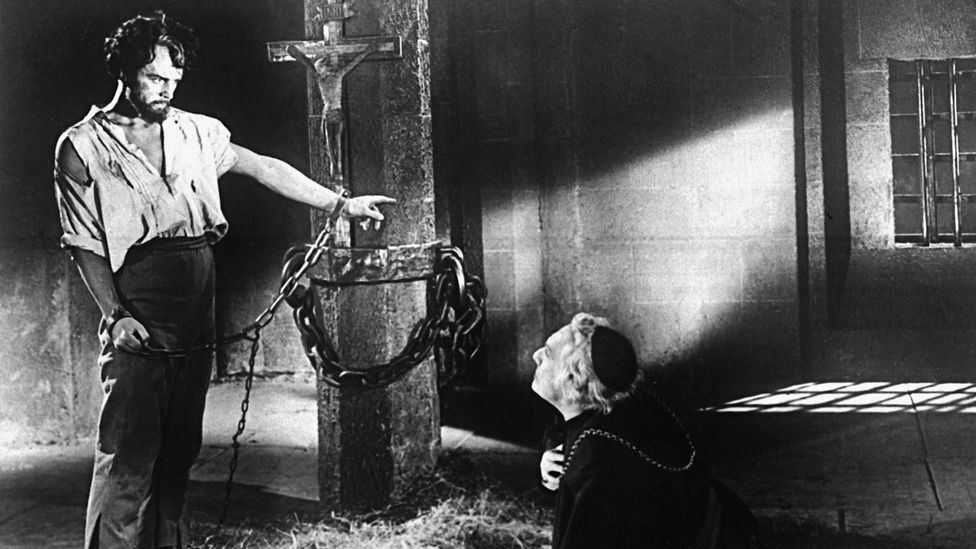 The 1955 film version of The Gadfly sold over 39 million tickets in the USSR, though it was only the third highest-grossing film at the Soviet box office that year (Credit: Alamy)
This passage of Voynich's novel captures why the book was so popular in the early stages of China's Cultural Revolution, with its veneration of youth and its anti-clerical celebration of iconoclasm:
"Padre, come away with us! What have you to do with this dead world of priests and idols? They are full of the dust of bygone ages; they are rotten; they are pestilent and foul! Come out of this plague-stricken Church – come away with us into the light! Padre, it is we that are life and youth; it is we that are the everlasting springtime; it is we that are the future! Padre, the dawn is close upon us – will you miss your part in the sunrise?"
Yet as the Cultural Revolution progressed, and the cult of Mao deepened, the rebellious Gadfly was suppressed, for fear it would be turned against the father figure of modern China. When the novel was re-released in the late 1970s, after Mao's death, it resonated with those whose faith in China's 'Cardinal' had waned.
Fly in the ointment
The melodrama of Voynich's novel is matched by the extraordinary story of her own life. Ethel was born in Cork to parents George Boole, an eminent mathematician, and the philosopher Mary Everest, whose uncle gave his name to the world's highest mountain. At the age of 15, Ethel read about the Italian revolutionary Giuseppe Mazzini. She longed for his "melancholy beauty and distinction", and until the day she married, dressed in black to "mourn the state of the world".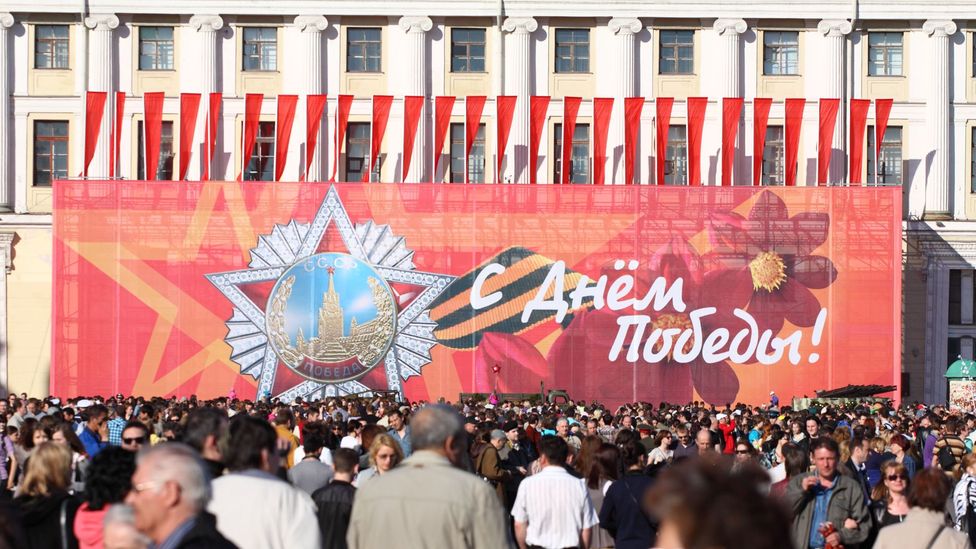 By Voynich's death in 1960 The Gadfly had sold 2.5m copies in the Soviet Union – and it remains popular today, popping up at Victory Day celebrations (Credit: Alamy)
In 1889, Ethel met, and later married, the Polish radical Wilfred Michał Voynich, who had escaped a prison camp in Siberia. In London, she learned Russian from an émigré who had assassinated the head of the Tsar's secret police, and with her husband travelled to Russia to aid the revolutionary cause.
US politician Adlai Stevenson visited Moscow to arrange for payment of her long-overdue royalties
On returning to London, she met a true gadfly, Sidney Reilly, described by his autobiographer as "the greatest spy in history… who was said to possess eleven passports and a wife to go with each". Reilly and Voynich travelled to Italy, where he claims to have told Ethel his life story, elements of which bear striking similarities to the Gadfly. Reilly, a British secret agent and a model for James Bond, then travelled to Russia, where he tried to assassinate Lenin and was killed in 1925.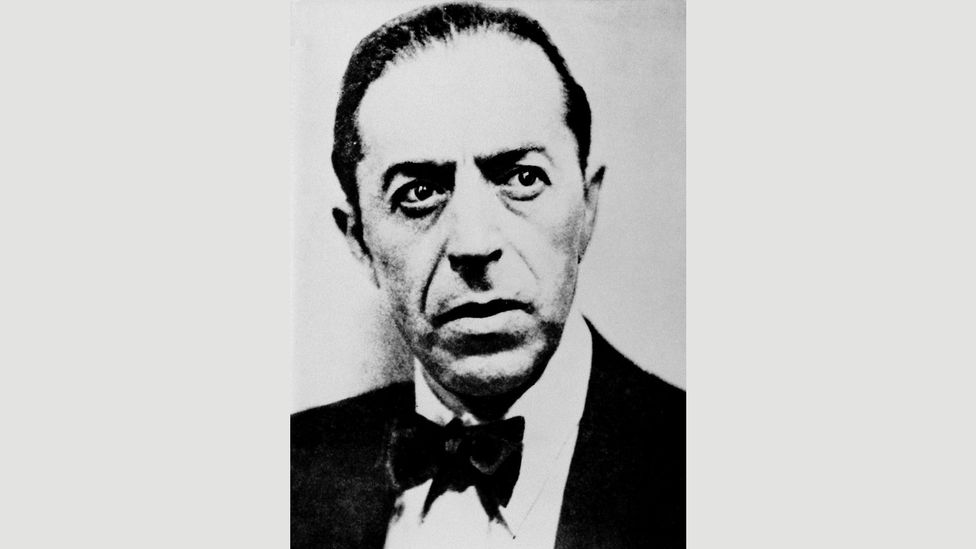 Ethel Voynich befriended Sidney Reilly, a spy who was an inspiration for James Bond – some claim his death in 1925 was ordered by Stalin himself (Credit: Alamy)
Voynich never acknowledged Reilly's role, and it remains a source of controversy, although she confirmed that the character of Gemma was drawn from the life of Charlotte Wilson, mistress of the anarchist Prince Peter Kropotkin. Gemma is perhaps Voynich's most enduring legacy: "one of the most impressive attempts to present an emancipated woman", wrote the critic Arnold Kettle.
Voynich's life story has a strange final twist. In 1955, a Soviet delegation of writers learned that the author, long presumed dead, was alive in New York – the newspaper Pravda proclaimed her resurrection, much like that of her protagonist. Ethel had been living in obscurity, and due to Soviet copyright laws, she was unaware of her legendary status in Russia. The following year, Democratic presidential candidate Adlai Stevenson visited Moscow to arrange for payment of her long-overdue royalties. When Ethel died in 1960, she was mourned in Russia as a national hero.
In 2011, Chinese-born writer Yiyun Li visited Cork, and requested to pay homage at the birthplace of Ethel Voynich. In the UK, The Gadfly remains out of print and almost unknown, yet around the world readers and writers still revere its author, just as DH Lawrence, Rebecca West and Friedrich Engels once did. With its rich religious imagery and stirring revolutionary themes, The Gadfly has an abiding appeal for lovers of historical fiction, and deserves to be rediscovered in its original language.
If you would like to comment on this story or anything else you have seen on BBC Culture, head over to our Facebook page or message us on Twitter.
And if you liked this story, sign up for the weekly bbc.com features newsletter, called "If You Only Read 6 Things This Week". A handpicked selection of stories from BBC Future, Earth, Culture, Capital, Travel and Autos, delivered to your inbox every Friday.