Nadia Boulanger taught many of the 20th Century's greatest musicians. She may have been the greatest music teacher ever, writes Clemency Burton-Hill.
"The most influential teacher since Socrates" is how one leading contemporary composer describes Nadia Boulanger. As unlikely as it seems, this unassuming-looking lady of Romanian, Russian and French heritage, who was born in 1887 and lived to the age of 92, did indeed end up shaping the sound of the modern world.
Boulanger was the first woman to conduct many major US and European orchestras
Her roster of music students reads like the ultimate 20th Century Hall of Fame. Leonard Bernstein. Aaron Copland. Quincy Jones. Astor Piazzolla. Philip Glass. John Eliot Gardiner. Daniel Barenboim. Elliott Carter. All these musical giants, so different yet so groundbreaking in their own ways, studied with Boulanger. She gave them a rigorous grounding in academic musical analysis, yet somehow enabled each of them to find their own distinct language: perhaps the very definition of what makes a great teacher.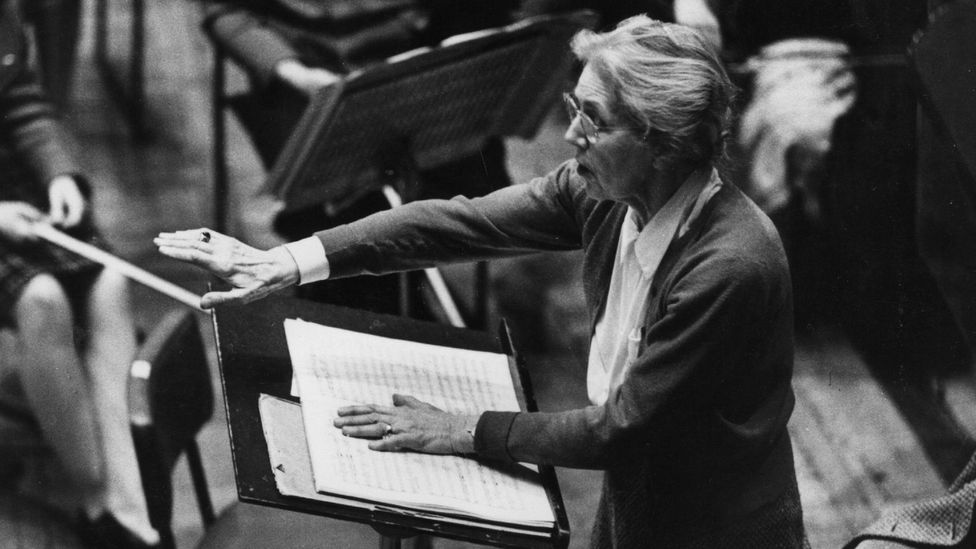 Boulanger was the first woman to conduct the New York Philharmonic and Boston Symphony orchestras (Credit: Getty Images)
It is no exaggeration, then, to consider Boulanger the most important musical pedagogue of the modern – or indeed any – era. Although her teaching base was in the family apartment at 36 Rue Ballu in the ninth arrondisement of Paris, she also taught in the US and UK, working with leading conservatoires including the Juilliard School, the Yehudi Menuhin School, the Royal College of Music and the Royal Academy of Music.
With such a contribution, she might also arguably be described as the most important woman in the history of classical music. Not that she'd appreciate attention being drawn to her gender. Being female was, for Boulanger, no apparent barrier to achievement. In addition to her remarkable teaching career, she became the first woman to conduct many of the major US and European symphony orchestras, including the BBC Symphony, Boston Symphony, Hallé Orchestra and New York Philharmonic. Boulanger was also a mentor to Igor Stravinsky and an ardent champion of his music when much of the musical world remained unconvinced of its genius. She was responsible for bringing to life a number of ground-breaking world premieres.
Hidden figure?
But be honest: have you ever heard of her? Boulanger's name remains largely unknown outside niche classical music circles, despite the astonishing impact she had on the soundtrack to all our lives, not just in the realm of classical but in jazz, tango, funk and hip-hop. It is frankly unimaginable that a man with a similar degree of influence over 20th Century music would have been so ignored.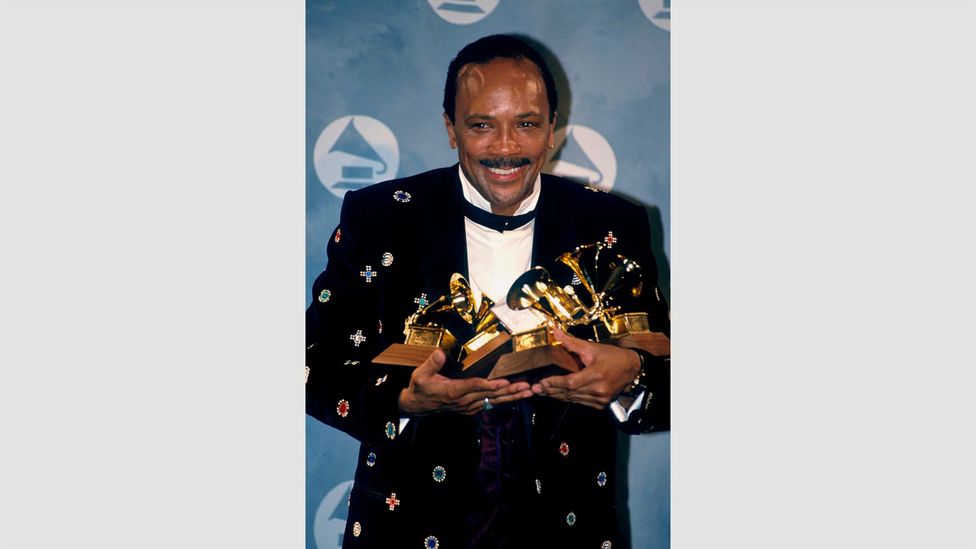 Musical polymath Quincy Jones, who produced Thriller and has won 27 Grammys and 79 nominations among many other achievements, studied under Boulanger in the 1950s (Credit: Alamy)
You can draw a line from the salons of early 20th Century Paris to Thriller
Yet Boulanger was no shrinking violet. By all accounts she was a fierce, uncompromising and forceful woman: charismatic, loyal and passionate but also complex and complicated. She was riven with envy for her younger sister Lili, a composer of genius who, at 19, had been the first woman ever to win the prestigious Prix de Rome competition but by 24 was dead of intestinal tuberculosis (now known as Crohn's Disease). Nadia, like Lili, had also entered the Paris Conservatoire to study composition at the tender age of 10, but she never received much acclaim as a composer. After Lili's death, rather than allowing her talented late sister's name to fade, as many jealous siblings might have, she made it a mission of her life and career to ceaselessly promote and champion Lili's musical genius, programming her works alongside more canonical repertoire right up until the end of her career.
Boulanger attended the 1910 premiere of Diaghilev's The Firebird, with music by Igor Stravinsky – she would advocate for his music the rest of her life (Credit: Wikipedia)
It's quite a stretch to make the imaginative leap from the salons of early 20th Century Paris to the disco-strewn beats of Quincy Jones, producer of choice for everyone from Frank Sinatra to Aretha Franklin to Michael Jackson. But at last year's BBC Proms, Q, as he is known, told me in all earnestness that he owed everything he was as a musician to his early instruction, in 1950s Paris, under Nadia Boulanger. It tickles me to imagine what Boulanger – who died in 1979 – would have made of, say, Thriller, which Jones produced for Jackson three years later and which remains the top-selling album of all time, having shifted over 65 million copies. But Q told me that Boulanger had a singular way of encouraging and eliciting each student's own voice – even if they were not yet aware of what that voice might be.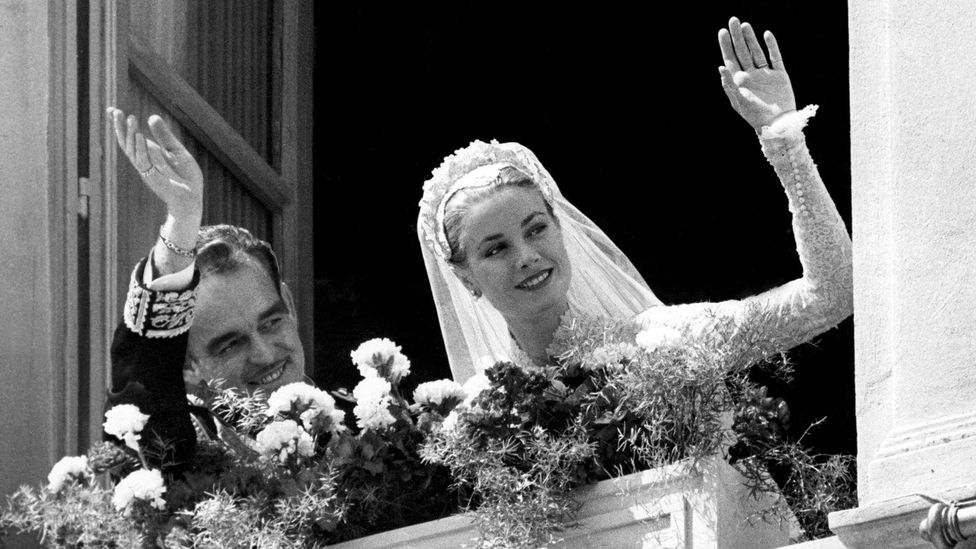 Prince Rainier of Monaco and Grace Kelly asked Boulanger to arrange the music for their wedding in 1956 (Credit: Alamy)
For a little old grey-haired French lady, she was also, he joked, terrifying. "She used to tell me all the time: Quincy, your music can never be more, or less, than you are as a human being. Unless you have the life experience and have something to say that you've lived, you have nothing to contribute at all… She was strong. Really strong."
We should raise a cheer to the woman who contributed so much, with so little fanfare, to the history of 20th and 21st Century music. Don't take my word for it. "Nadia Boulanger," says Quincy Jones, "was the most astounding woman I ever met in my life." And he's met a few.
If you would like to comment on this story or anything else you have seen on BBC Culture, head over to our Facebook page or message us on Twitter.
And if you liked this story, sign up for the weekly bbc.com features newsletter, called "If You Only Read 6 Things This Week". A handpicked selection of stories from BBC Future, Earth, Culture, Capital and Travel, delivered to your inbox every Friday.