A massive freeway would have destroyed Greenwich Village and altered much of Lower Manhattan if not for one woman's efforts. Jane Jacobs can teach us about what makes cities feel alive, writes Jonathan Glancey.
"Stop being victims. I think it's wicked in a way to be a victim. It's more wicked to be a predator, but it's wicked to be a victim to allow it." What Jane Jacobs meant by "it" was the ruthless redevelopment of city centres in the 1950s and '60s. Her book The Death and Life of Great American Cities (1961) remains all but compulsory reading for anyone interested in how our cities have been changed dramatically by idealistic, and scheming, politicians, planners, developers and architects since World War Two. 
Jacobs' message is surely as pertinent as it was half a century ago
As vast tracts of this US journalist's adopted New York were razed to make way for theoretically fast-flowing urban freeways potted about with soulless high-rise housing projects for the urban poor, Jane Jacobs, sceptical of grand plans and nobody's victim, took on the City of New York through her urgent writing and by galvanising protest groups who took to the streets of Manhattan to save the city from being dismembered, disinfected and depopulated.
When you walk through the low-rise streets of SoHo and Greenwich Village today, you have much to thank Jane Jacobs for, even if these have been gentrified to the point where only the very wealthy can afford to buy a home in them.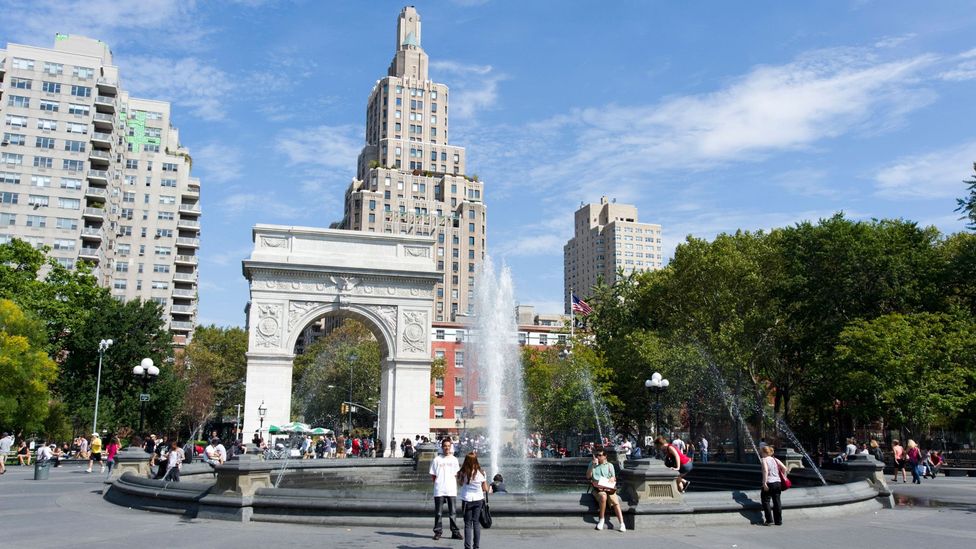 Jane Jacobs was able to stop planned development that would have destroyed Washington Square Park, with its iconic arch, and much of Greenwich Village (Credit: Alamy)
Jacobs' was a bravura career, particularly in an era in which city planning was very much a man's business, city bosses expected to get their way, modern architecture was the indisputable future and, most importantly, the car was considered to be king, queen, and all the princes and princesses. As our cities worldwide are threatened by a seemingly inexorable wave of homogenisation, Jane Jacobs' message is surely as pertinent as it was half a century ago.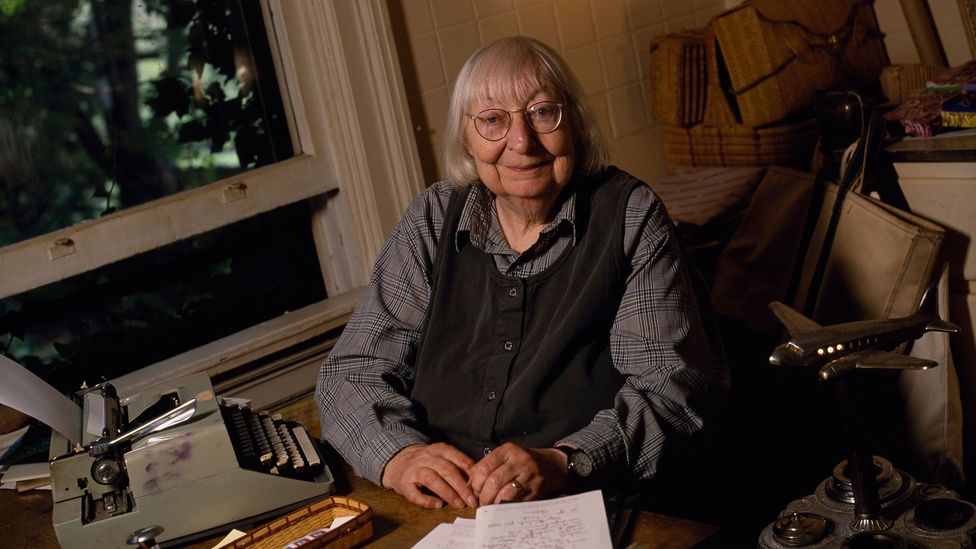 Jacobs spent the last decades of her life in Toronto, and fought against ambitious urban planning initiatives there (Credit: Alamy)
This is certainly the message that comes across in Matt Tyrnauer's new documentary Citizen Jane: Battle for the City. Tyrnauer presents Jane as a female David fighting Goliath in the guise of Robert Moses, the extraordinarily powerful city planner who, from Roosevelt's New Deal, pushed New York toward a dramatically modernist future.
New York's Haussmann
Although 1950s' street scenes of Greenwich Village, Harlem and the Bronx are riveting, and the two principal protagonists make for compulsive viewing – Jacobs, the bespectacled, librarian-from-central-casting and the sinister Moses – the film does little to explain what the allure of modernist planning and architecture was to city officials, politicians and, it should be said, part of the New York public too.
Robert Moses wanted to clean up New York while investing in its infrastructure
In 1939, Moses had been very much the muscle behind that year's spectacular New York World's Fair. A celebration of things to come, one of its many highlights was the Futurama pavilion. Designed by Norman Bel Geddes, a theatre and industrial designer with a flair for imagining convincing futures, and sponsored by General Motors, Futurama gave millions of visitors a ride, in moving chairs, around an enticing, post-Depression model of how New York might look in the near future. With streamlined cars racing along elevated freeways passing through science-fiction skyscrapers, it was an exciting, and highly polished vision of a city visitors to the exhibition knew to be grubby, crowded and chaotic, if charismatic, too.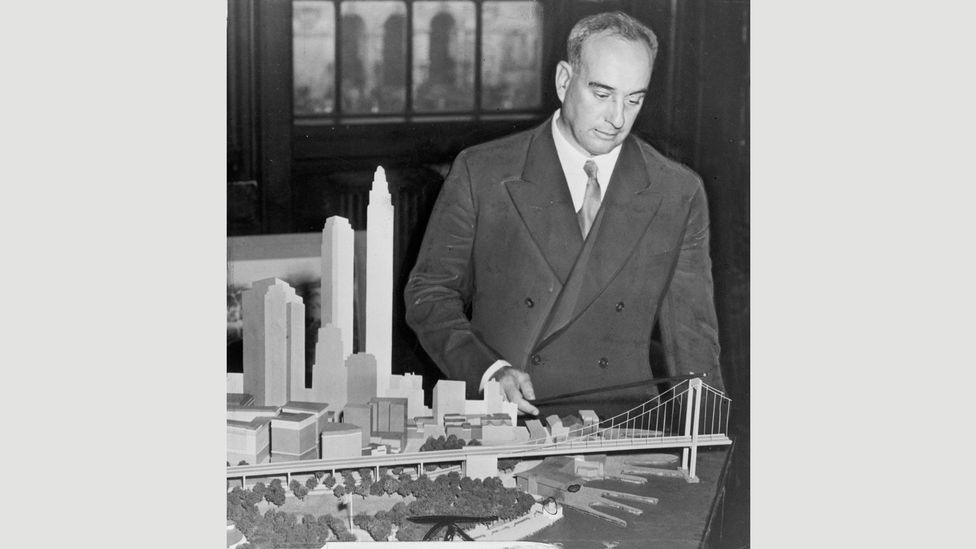 Robert Moses is the city planner who shaped much of modern New York – he had planned a bridge and highway to cut through Battery Park (Credit: Alamy)
City planners like Robert Moses were not wholly stock villains. The son of a successful New Haven department store proprietor and real estate speculator, Moses was educated at Yale, Oxford and Columbia universities. A reformer and idealist, he wanted to clean up New York while investing heavily in its infrastructure: its public parks, swimming pools, bridges, playgrounds, parkways, Shea Stadium, Lincoln Center and the United Nations headquarters.
For Jacobs, cities were more about people than buildings and grand designs
For many years, New York's intellectual elite supported such developments, including the destruction of working-class neighbourhoods Moses saw as "cancerous growths" in need of surgical removal.  He accrued ever more power and pushed through and proposed ever more radical schemes – notably expressways that sliced through quarters of the city like blunt knives. This powerful and disdainful planner made enemies, and none more so than Jane Jacobs.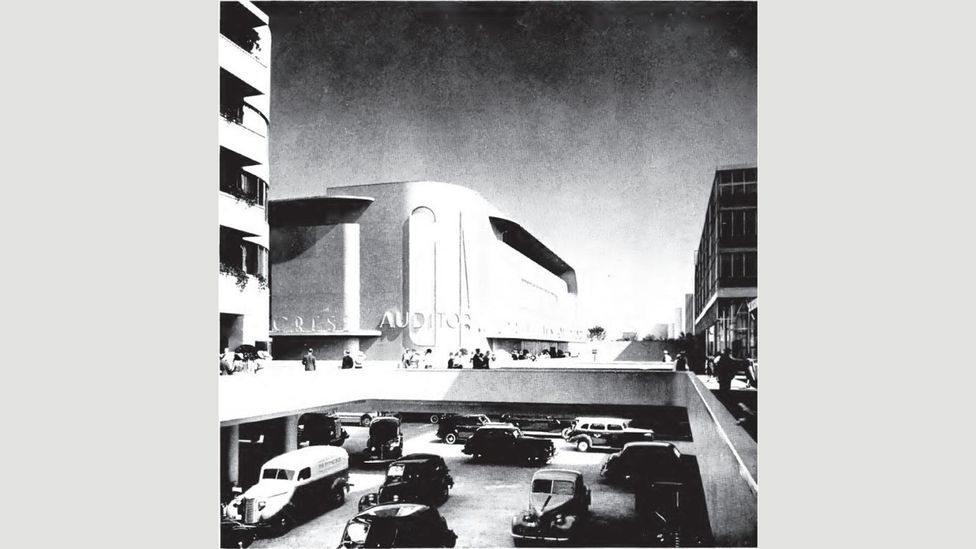 At the Futurama exhibition at the 1939 World's Fair in New York City, Moses presented elaborate concept art for how he hoped the city would evolve (Credit: Alamy)
For Jacobs, cities were more about people than buildings and grand designs. She celebrated the messy vitality of life on the street, of lively neighbourhoods where small businesses thrived, children played on sidewalks and people of different backgrounds rubbed shoulders. Citizen Jane opens with a line from The Death and Life of Great American Cities typewritten across the screen: "Cities have the capability of providing something for everybody, only because, and only when, they are created by everybody."
This was the core message of Jane Jacobs' fight against city powers and planners. Or at least those who appeared to believe more in ideas and concepts than people and the lives they lived in streets that seemed little more than an unholy and unhygienic mess to tidy minded bureaucrats and their ambitious architects. For Jacobs, a great city was a messy city, a kind of giant circus, theatre or bazaar, as New York had been before WWII and as some renowned cities – Kolkata, Palermo, Medellín, Naples – are even today. Far from perfect, they can feel larger than life.
Design for living
Of course, cities never are "created by everybody", as Jacobs, a former associate editor of Architectural Forum magazine, knew quite well. This sentiment, though, struck a chord in the 1950s when top-down planners, and notably Robert Moses, had achieved almost god-like powers over the future development of major American cities.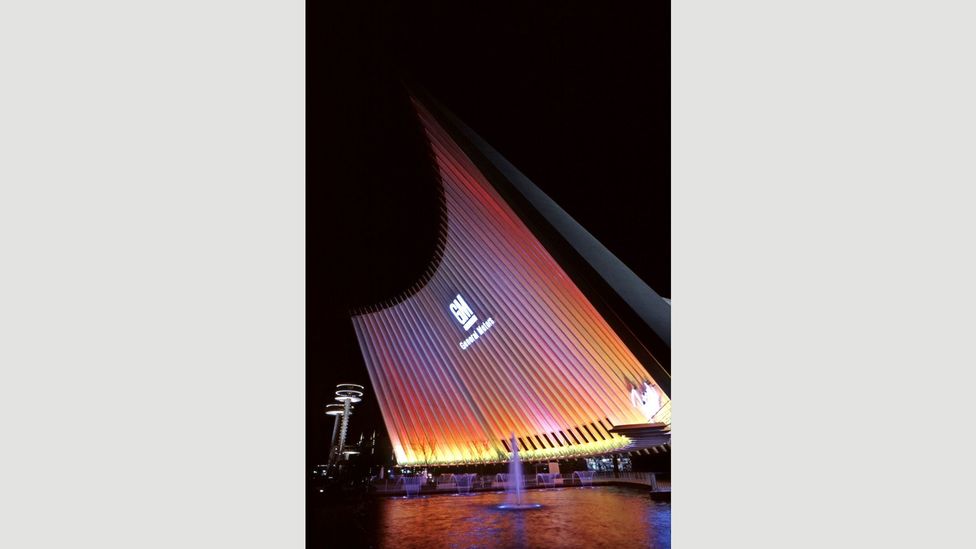 Moses returned to another New York City World's Fair in 1964 with a second Futurama exhibit – his reputation suffered due to massive cost overruns (Credit: Alamy)

Born in Scranton, Pennsylvania, Jacobs left high school to work as an unpaid women's page editor at the Scranton Tribune before moving to New York City in 1935. She worked as a secretary at a trade magazine, and freelanced for the Sunday Herald Tribune and Vogue, writing about local neighbourhoods. She was feature writer for the Office of War Information during WW2, where she met her architect husband, Robert Hyde Jacobs Jr. Choosing not to commute to a squeaky clean new suburb, they settled in Greenwich Village.

As she found her voice through Architectural Forum, and Fortune, Jacobs disturbed established authorities on urban planning. It was not altogether surprising when Lewis Mumford, the grand American panjandrum of the discipline, chose to belittle her in his New Yorker review of The Death and Life of Great American Cities. Mumford's alternative title was 'Mother Jacobs' Home Remedies'. And when Jacobs gathered women to protest actively against Moses's plans to drive an expressway through Washington Square Park and out to new suburbs, the grand planner dismissed the opposition as interfering "housewives".

These patronising put-downs proved to be ill-timed and inaccurate. Jacobs was clearly more than a "housewife". In fact, by the time she fought Moses over the Lower Manhattan Expressway through to 1968, and won, she was pretty expert on the subject of urban planning, and this at a time when women were finding their professional and critical voices. In any case, Moses's greatest excesses, like the Cross Bronx freeway – 17 years in the making, displacing families and creating new slums in its almost instantly gridlocked wake – were proving to be failures.

Moses fell from grace and power, while Jacobs moved to Toronto with her family where she was soon fighting against bludgeoning overdevelopment there. Hero and villain, in the eyes of Matt Tyrnauer and city observers worldwide, both Jacobs and Moses lived to ripe old ages.

By the 1980s, Jacobs' ideas had spread to cities worldwide. The Death and Life of Great American cities had sold more than 250,000 copies by 2005 when it was translated into Chinese for the first time, and as vast tracts of venerable Chinese cities were being demolished to make way for 1950s-style concrete blocks and freeways. If her ideas had taken root worldwide, they were just as easily uprooted or dismissed by the sheer force of globalism.  Jacobs' battle is far from over.

A lesson we might draw from their clash of wills is that great cities are a marriage of forward thinking and conservation, of bold plans and the nurturing of old neighbourhoods, of the need to get things done balanced by the need to listen, and in the case of urban planning, to look, too. Historically, however, Jacobs and Moses were bound to fight.

If you would like to comment on this story or anything else you have seen on BBC Culture, head over to our Facebook page or message us on Twitter.

And if you liked this story, sign up for the weekly bbc.com features newsletter, called "If You Only Read 6 Things This Week". A handpicked selection of stories from BBC Future, Earth, Culture, Capital and Travel, delivered to your inbox every Friday.

;