The votes for BBC Culture's 100 greatest comedies show how humour varies around the world, writes Christian Blauvelt.
T
The French are really into Jerry Lewis and Woody Allen. Brits love to keep their quips dry. Australians like to dive headlong into the bawdy. And Indians like to keep their jokes jolly.
None of the French critics voted for the top Woody Allen film, Annie Hall
These are all clichés that many cineastes hold to be inviolable truths. But the results of BBC Culture's 100 greatest comedies of all time poll tell a different story. Annie Hall came in at number three in the overall ranking, but none of the seven French critics polled placed it in their top 10 – Zelig was the only Allen film two of the French critics voted for. It was the Brits who gravitated to Annie Hall: a third of all the UK critics placed the film on their ballot. (And only one French critic voted for a Jerry Lewis film, The Ladies Man.) If we had focused just on the six critics from Australia and New Zealand, they would have voted Buster Keaton's very chaste silent classic The General to number one. And the one Indian comedy that nearly cracked the top 100, Jaane Bhi Do Yaaro, is a dark, bitter satire of government corruption with a plot partially lifted from Michelangelo Antonioni's decidedly un-funny Blow-Up.
More about BBC Culture's 100 greatest comedies:
- Do men and women find different films funny?
- All 253 critics' top 10 lists
- Why Some Like It Hot is the greatest comedy ever made
So cast those stereotypes to the wind. But looking at how the votes came in country by country or region by region, one other cliché does appear to be supported: some jokes just don't translate. We may all laugh, but what makes us laugh very much depends on where we're from, the language we speak, and the historical context with which we're most familiar. For instance, Jaane Bhi Do Yaaro only received votes from South Asian critics. A Chinese Odyssey Part Two: Cinderella came in 11th among East Asian critics, but didn't come close to cracking the top 100 as it only received those votes from those East Asian critics. And across the board, critics from countries where English isn't the first language were far more likely to vote for non-English-language films.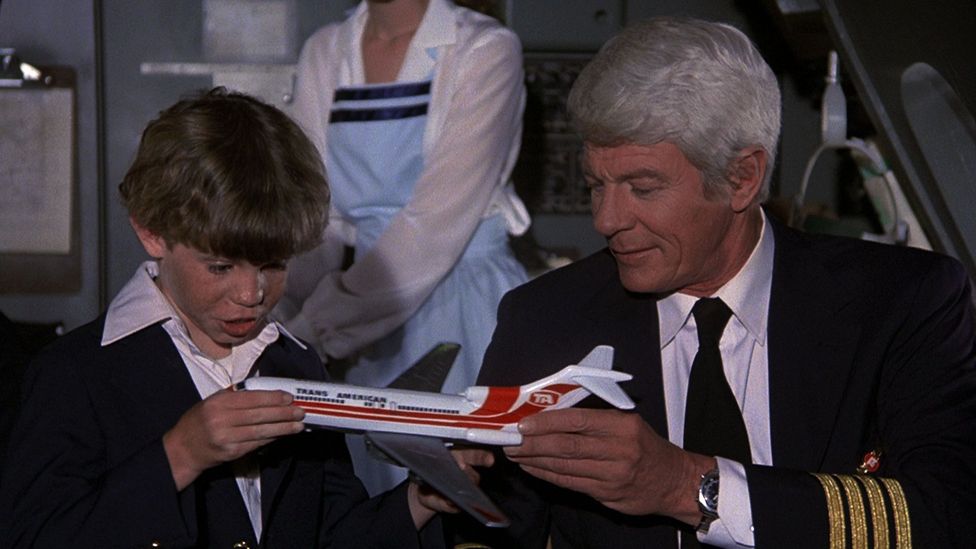 Airplane! has a dialogue-driven humour and makes many references to US pop culture, which could be why it's more popular in the Americas than elsewhere (Credit: Paramount)
Airplane! is a film that appears to be largely lost in translation. How do you make a joke like the classic "Surely, you can't be serious?"/"I am serious, and don't call me Shirley" land with the same effect in any language other than English? Maybe that's why Airplane! was ranked third among US and Canadian critics, while it moved down to number seven in the overall tally. The language barrier hypothesis is challenged, though, by just the sheer number of Latin American critics who voted for it – perhaps just the geographic proximity of Latin America to Hollywood and US culture in general means that the language gap is not an issue. Either way, critics in the Americas as a whole were almost four times as likely to vote for Airplane! as critics anywhere else.
Similarly, critics in Europe were almost 6.6 times as likely to vote for Withnail and I as critics anywhere else – and it wasn't just UK film reviewers who put it on their ballots either, but critics from Ireland, Russia, Romania and Estonia.
Divisive laughter
Silent cinema proved to be particularly popular with critics from Asia, suggesting that these purely visual movies are able to transcend cultural and national differences more easily because there is no language barrier. Buster Keaton's feature-length train chase The General came in second among the critics in both East Asia and South Asia, though at number 10 overall. It's arguably one of the best action movies ever made, and certainly shares much in common with the kinetic action cinema of Hong Kong – over the past 30 years Jackie Chan has been frequently called the latter-day Buster Keaton.
Critics from the US and Canada voted for a different number one: Dr Strangelove
Modern Times was number one in South Asia, though number 12 overall. But Indian cinema, no matter the language, is often concerned with sentiment and struggle, the two themes Chaplin traded in so effectively. The idea for Modern Times even arose from a conversation that Chaplin had with Gandhi in the early 1930s in which the leader for Indian independence suggested to the actor that industrial automation, and the unemployment that would ensue, was one of the greatest threats of the modern era. Critics from South and East Asia were four times as likely to vote for Chaplin's film as critics from anywhere else – and Modern Times did not receive a single vote from a British critic, despite Chaplin being from the UK.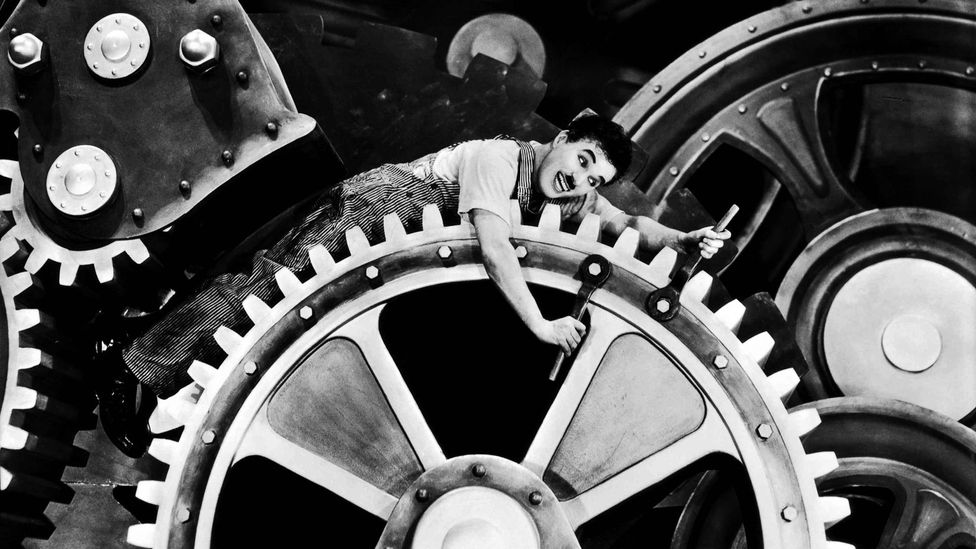 Silent films performed particularly well among critics in East and South Asia, perhaps because silent cinema transcends all language barriers (Credit: Criterion)
Then we come to the battle for number one overall. Some Like It Hot, a Hollywood film by the Polish-Jewish emigré director Billy Wilder that shattered Hollywood taboos, won top honours because of its extraordinary support among European critics – 60% of all European critics voted for the film, and critics from Europe were four times as likely to vote for Some Like It Hot as critics from anywhere else. Because it also received strong support from East Asia and Latin America, 33% of the critics from the Americas as a whole voted for it – but only 26% of the 86 critics from the US and Canada did. The bottom line is that those 86 critics voted for an entirely different number one – if they had been voting alone, Dr Strangelove would be the top film on the list.
Intriguingly, Eastern European critics were much more likely to vote for Dr Strangelove than Western European critics – perhaps the US and countries that used to be behind the Iron Curtain appreciate Dr Strangelove so much is because it ruthlessly satirises the delusions of grandeur held by both sides. (Much like how Chaplin's Hitler satire, The Great Dictator, received its most enthusiastic support from critics in Eastern Europe – where many of Hitler's greatest atrocities were carried out.)
And perhaps Some Like It Hot is embraced more by Europeans than US critics because, athough it's a Hollywood film, it has a continental flair and distinctly European attitude toward sex. After all, Wilder began his career in the anything-goes German film industry of the 1920s, before being forced to flee to America because of the Nazis. No wonder that he would make a film in Some Like It Hot that would help loosen up the conservative production code that had long restricted what film-makers in Hollywood could show.
So the bottom line is this: we all love to laugh. Just not always about the same things.
Read more about BBC Culture's 100 greatest comedies of all time:
What the critics had to say about the top 25
The full list of critics who participated – and how they voted
Why Some Like It Hot is number one
Do men and women find different films funny?
The full top 100 list
If you would like to comment on this story or anything else you have seen on BBC Culture, head over to our Facebook page or message us on Twitter.
And if you liked this story, sign up for the weekly bbc.com features newsletter, called "If You Only Read 6 Things This Week". A handpicked selection of stories from BBC Future, Earth, Culture, Capital and Travel, delivered to your inbox every Friday.