Books that trace the origins of fake news, the life of a beloved children's author and the history of jellyfish all feature in this month's reading recommendations.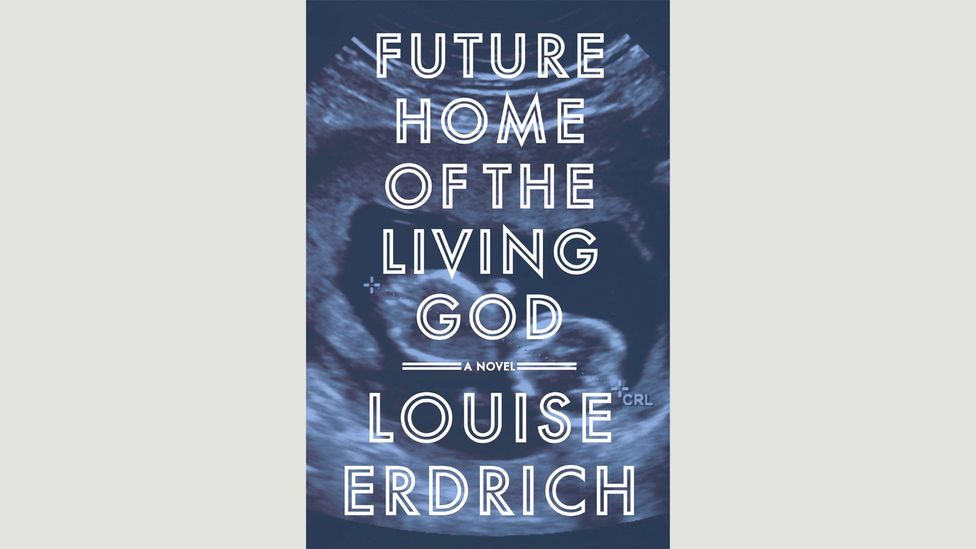 Louise Erdrich, Future Home of the Living God
In a startling shift, Erdrich, whose recent award-winning trilogy (The Round House, The Plague of Doves, LaRose) explored concepts of justice, turns to dystopian fiction. She creates a nightmarish regressive world in which evolution reverses, leading to ladybirds the size of cats, lizard-birds, and stillborn babies. Panic in the human world triggers chaos, and a government round-up of pregnant women. Young Cedar Hawk Songmaker, four months' pregnant, is soon on the run, with help from her adoptive parents, her Ojibwe birth mother and family, and the baby's father. Erdrich pulls the net tight with surveillance, torture-induced betrayals, and hair-raising escapes. There are echoes here of The Handmaid's Tale and Hunger Games, but this nightmare is Erdrich's own. "It is the future that haunts us now," she writes. (Credit: Harper Collins)
Kevin Young, Bunk
What makes a culture gullible vulnerable to 'fake news'? "What the American public always wants is a tragedy with a happy ending," William Dean Howells told fellow novelist Edith Wharton, Young reminds us in his thorough examination of two centuries of hoaxing. He begins with 19th-Century showman PT Barnum's humbugs (the Feejee Mermaid) and fakes (Joice Heth, the black woman he put on stage in 1835 with the false claim that she was George Washington's nursemaid, which would have made her 161 years old) precursors to today's Reality TV and ends with Donald Trump. He touches upon bearded ladies, fake authors, art forgers, plagiarists, contemporary fabricators (Stephen Glass) and euphemisms (post-truth, alt-right). His conclusions, including his examination of underlying racial stereotypes, are original and illuminating. (Credit: Graywolf Press)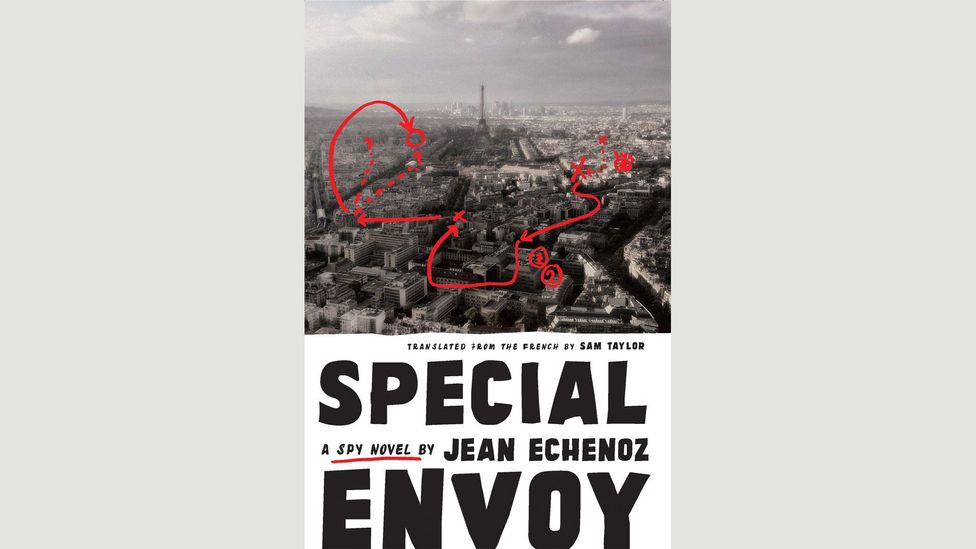 Jean Echenoz, Special Envoy (translated from the French by Sam Taylor)
This droll and sophisticated spy novel from the Prix Goncourt winner Echenoz features a nearly retired French spymaster General Bourgeaud (he is on full pay but no longer has his official vehicle) and his sidekick, Paul Objat, who has a smile not unlike Billy Bob Thornton's. The two set about a "delicate operation with a unique scenario" destabilising North Korea. "I want a woman," the General insists; someone with no connection to the network. Ojbat obliges, orchestrating the kidnapping of Constance, the ex-lover of a rock star whose career peaked in 1983. Constance is gathered in, and put through the prescribed purge, or isolation therapy, to render her more "ductile." The unwinding of this tale offers many delights, including Echenoz's well-rendered cast of characters and his weave of ironic asides. (Credit: New Press)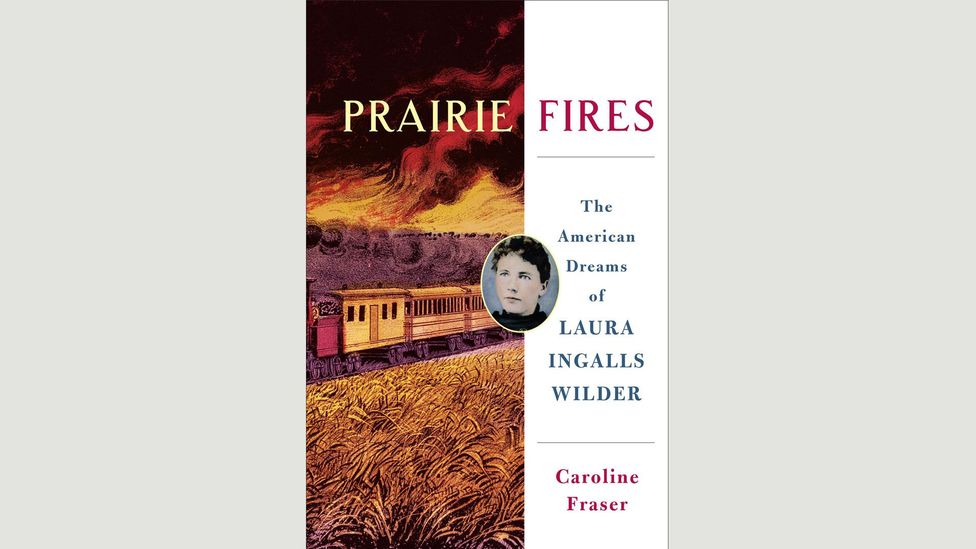 Caroline Fraser, Prairie Fires: The American Dreams of Laura Ingalls Wilder
Wilder, author of dozens of Little House books that have sold more than 60 million copies in 45 languages, elevated her life as a pioneer girl on the Great Plains in the late 1800s to legendary status. Her autobiographical novels represented a "profound act of American myth-making and self-transformation," her biographer notes. Fraser traces the rough life of misfortunes and failed crops behind the stories. She sets Wilder as part of a wider history "the Homestead Act, the spread of railroads, the closing of the frontier". She clarifies Wilder's daughter Rose's role as her editor (and reviser of her life story). And she recognises Wilder's enduring victories showing American children how to be poor without shame, and valuing simple pleasures "a song, a carpet of wildflowers, a floor swept clean". (Credit: Metropolitan Books)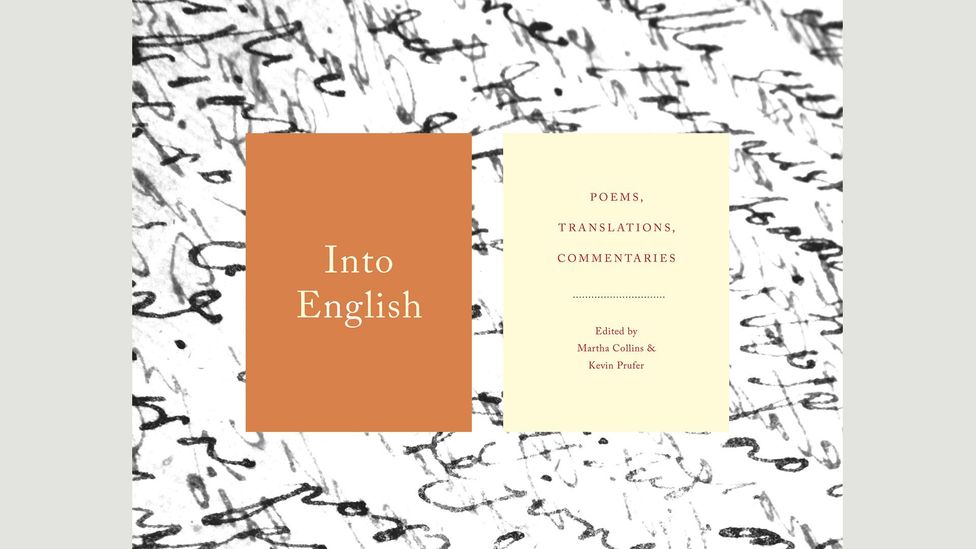 Martha Collins and Kevin Prufer (editors), Into English: Poems, Translations, Commentaries
Twenty-five poems, arranged chronologically, with multiple translations and commentaries by translators, reflect a history of literary translation into English. There's Sappho (fragments 98a and 98b translated by Mary Barnard in 1958, Willis Barnstone in 2009 and Anne Carson in 2012 all "wildly different in their approach to the Greek source materials," writes Karen Emmerich). There's a Baudelaire poem with an "untranslatable title", notes Cole Swensen. As a tip of the hat to our current literary globalisation, the editors, both award-winning poets, include work by Yehuda Amichai, Adonis, Tomas Tranströmer, among others, and the final poem Félix Morisseau-Leroy's Mwen menm ou menm, with commentary by Danielle Legros Georges and four translations from Haitian Creole she gathered in a writers' workshop. An endlessly provocative and invaluable anthology. (Credit: Graywolf Press)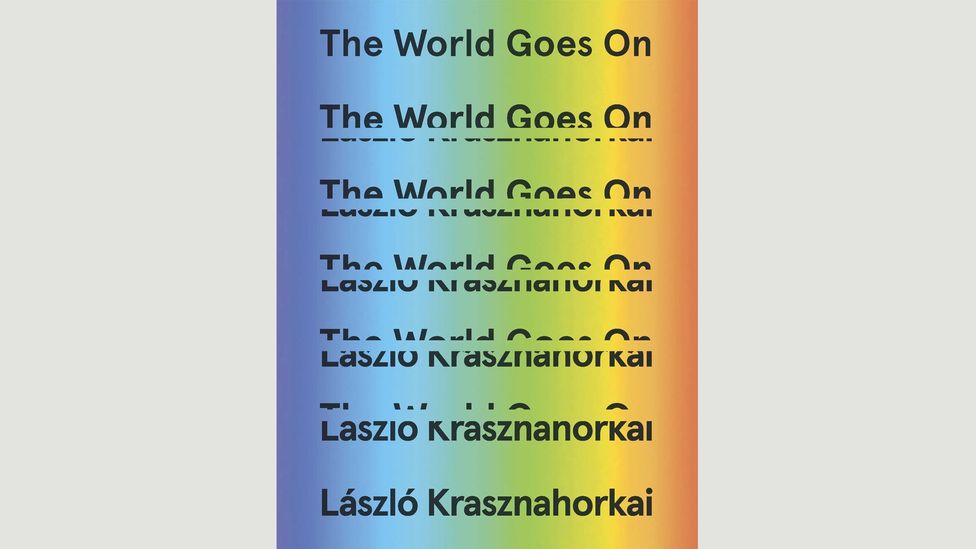 László Krasznahorkai, The World Goes On
From the Hungarian author awarded the 2015 Man Booker International Prize (and lauded by WG Sebald as rivalling Gogol), a treasure trove of 21 idiosyncratic stories. A man gives three lectures on melancholy ("some kind of deadly honey") in a locked auditorium. A young man puts down his wheelbarrow in a stone quarry swirling with marble dust and sets out South on Highway 381, only to encounter a palace in ruins. Three bankers drive from Kiev to the Chernobyl exclusion zone ("Do you have a Geiger counter?" one asks his friend while the third banker prattles on about internal audits). "I don't want to die, but just to leave the Earth," says a man obsessed with cosmonaut Yuri Gagarin and what happened to him after his space flight. Endlessly intriguing. (Credit: New Directions)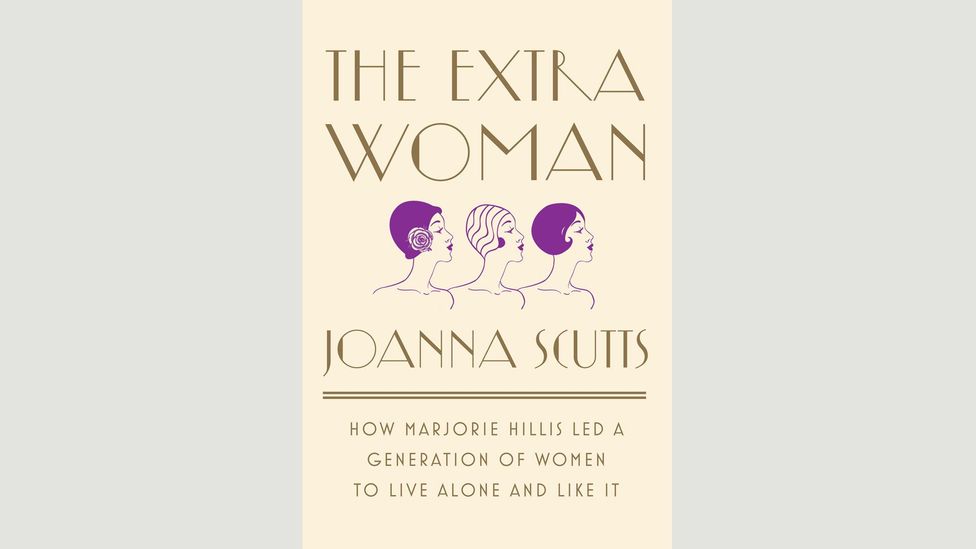 Joanna Scutts, The Extra Woman
When Marjorie Hillis, a Brooklyn preacher's daughter, Vogue editor and budding self-help guru published the 1936 best-seller Live Alone and Like It: A Guide for the Extra Woman, she "elevated the status of single women from pitiful 'extras' into glamorous and self-possessed 'Live Aloners'," writes Scutts. This fresh and breezily written book uses Hillis's book and its sequels to cover several decades of social history, outlining the gradual shifts in attitudes from the Depression through to the war, the "throwback 1950s" and the dawn of the second wave of feminism. Hillis's message resonates today: as Scutts puts it, Carrie Bradshaw, Bridget Jones, the girls of Girls and all their real-life counterparts owe Marjorie Hillis an unspoken debt. (Credit: Liveright)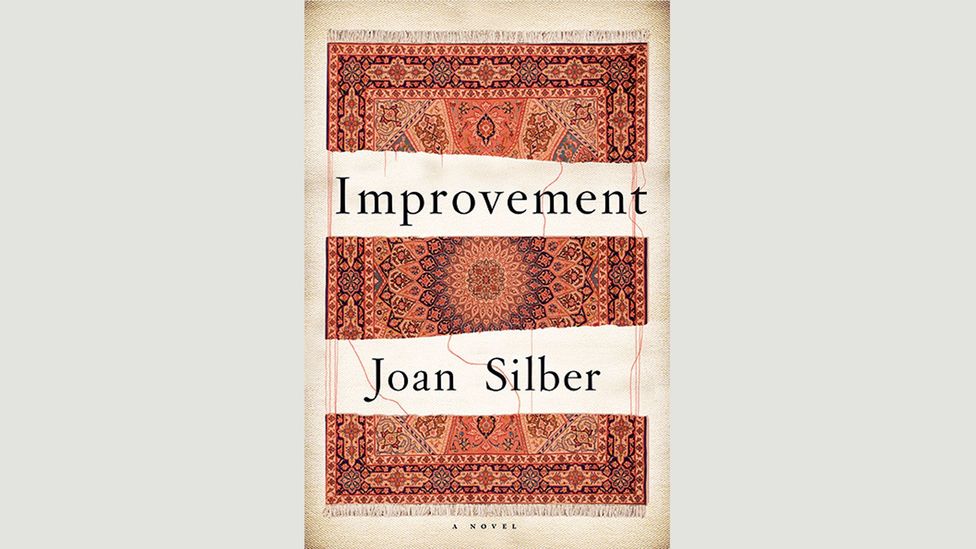 Joan Silber, Improvement
In Silber's artfully structured new novel, the stories of a multitude of characters ricochet in cunning ways, crossing generations and continents. Kiki heads to Istanbul in 1970, and marries Osman, a carpet seller. The marriage falls apart after she follows Osman to his isolated home village, where she's tempted to take off with a trio of young Germans who are smuggling antiquities. Eight years later she returns to the New York of her youth, with the valuable rugs she brings back as security. One rug ends up with her niece Reyna, a single mother who asks Kiki to babysit when she visits her boyfriend in jail. He and his crew get involved in an ill-fated contraband cigarette scheme. We know them all intimately by the end of this intriguing contemporary chronicle. (Credit: Counterpoint Press)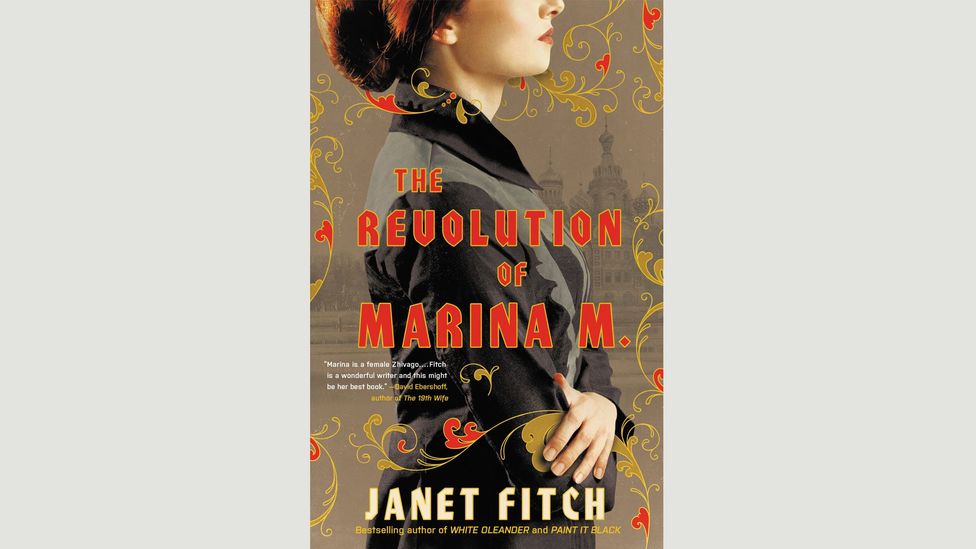 Janet Fitch, The Revolution of Marina M.
Marina M is a budding 16-year-old poet on the eve of the 1917 October revolution, when the Bolsheviks take power. Fitch creates a virtual magic lantern show of the following three years of turmoil, immersing Marina in each scene. She begins a love affair with Kolya, a mercurial officer secretly involved in the lucrative black market. She moves in with Genya, a poet in a futurist commune. She plays dangerous games with her childhood friend Varvara, who becomes a Cheka commissar. Her father is involved with a counter-revolutionary plot; her mother inspires a spiritualist cult that withdraws into the countryside to escape the Red Terror and cholera epidemic. Marina is by turns adventurous, foolish, romantic, self-destructive and courageous in this extraordinary coming-of-age tale. (Credit: Little Brown)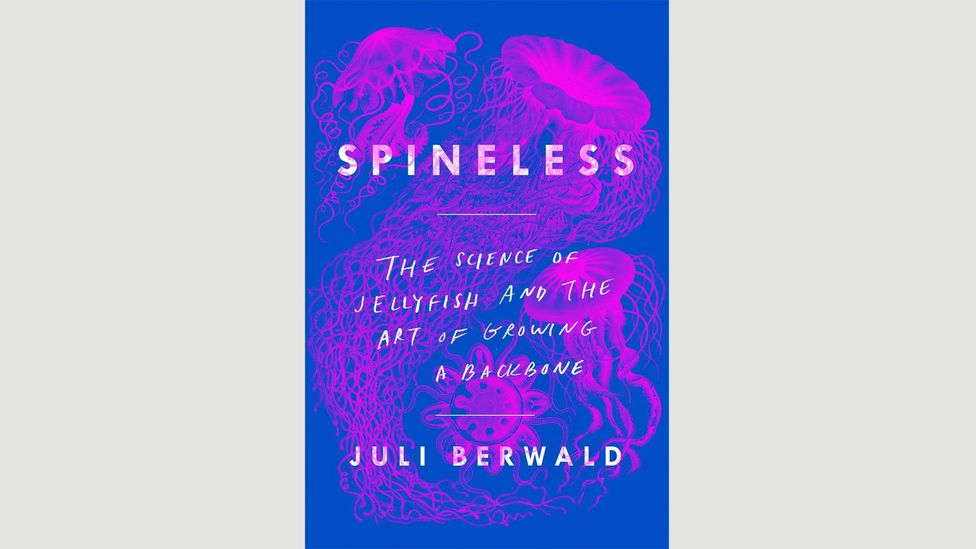 Juli Berwald, Spineless
Berwald offers an engrossing look at the enigmatic sea creature most easily recognised in its swimming 'medusa' form. To research jellyfish "is not just to look at a creature unfamiliar and bizarre to most, but to study the planet and our place in it," she writes, explaining her investigative trips around the globe. Jellyfish invasions clog power plants, empty beaches, and impose huge financial losses on fisheries. They have taken over ecosystems in the Black Sea and Namibia, "creating a sea full of goo". Jellyfish are arguably the most ancient animal, with hundreds of species continuing to evolve in surprising ways. Scientists around the globe now study their genetics, their effects on coastal cities, their luminescence (their fluorescent proteins have revolutionised biotech). A revelatory science memoir. (Credit: Riverhead Books)