A clothing company has developed a smart way to recycle sea waste. Emily Dawling finds out more, and speaks to the creator of Upcycling the Oceans.
A
Around eight million tonnes of plastic waste enter our oceans each year, while we throw away around 26 billion lbs of clothing annually.
Ocean waste negatively alters the chemical composition of our marine world, affecting all ecosystems within the water. At the same time, the filling of landfill sites with waste, including clothing, produces hazardous chemicals polluting the air and soils, impacting negatively on our earth and our health. It is clear that something needs to be done.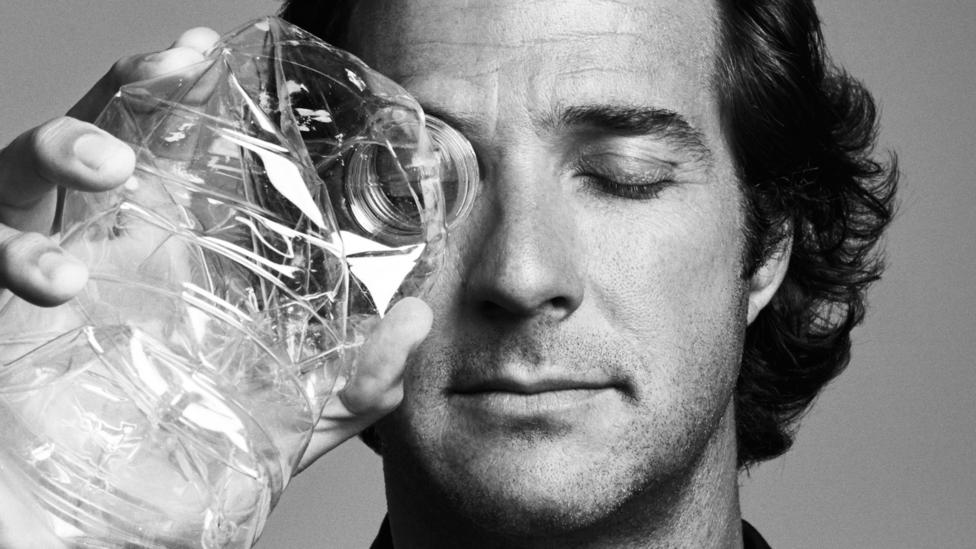 Founder of Ecoalf, Javier Goyeneche, aims to increase awareness of the careless use of natural resources, and the company slogan is 'Because there is no planet B'.
A concept by Spanish clothing brand Ecoalf could help. The fashion company's complex and revolutionary sustainability project aims to transform the plastic debris found in the depths of the Mediterranean Sea into thread for fabric, which is then used in its clothing. The project, Upcycling the Oceans, has been nominated for an award at 2017's Beazley Designs of the Year.
Ecoalf's slogan is: 'Because there is no planet B,' and the company's goal is "to create the first generation of recycled products with the same quality, design and technical properties as the best non-recycled products." So far, it looks like they are on their way to doing just that.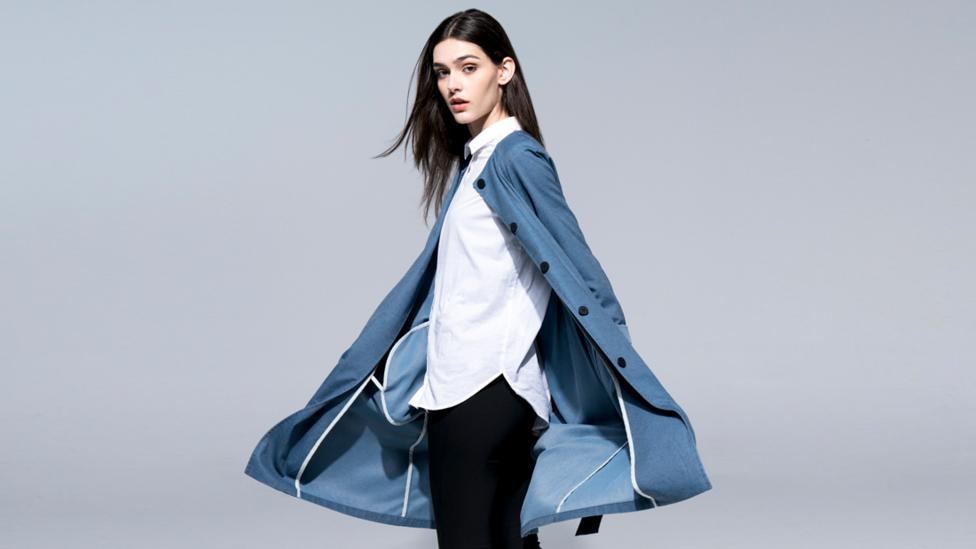 Spanish company Ecoalf has been nominated for a Beazley Design of the Year award for its upcycling project
The Upcycling the Oceans (or UTO) project, originally launched in 2015 in Ecoalf's home country of Spain, revolves around a circular economy model that revolutionises the process of creating clothing. There are three main steps: first, local fisherman collect the plastic from the Mediterranean Sea bed, it is then purified ready for polymerisation (transforming the waste into pellets), then finally a continuous filament is created through the extrusion and spinning of the pellets into thread for fabrics to be used in garments.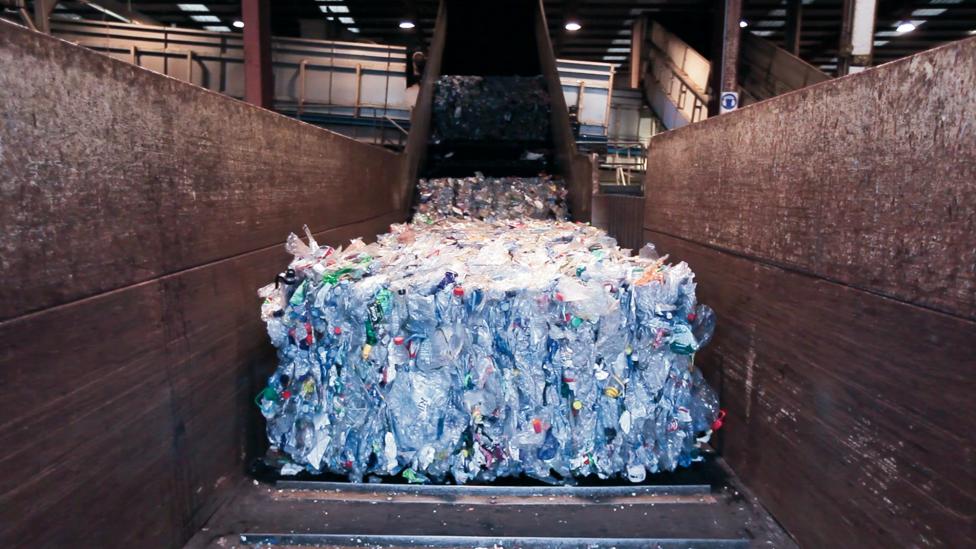 The Upcycling the Oceans project by Ecoalf revolutionises clothing production: Ocean waste is purified and transformed into pellets that are then spun into thread for fabric
Javier Goyeneche, founder and president of Ecoalf, explained to BBC Designed how important the nomination is:  "It will increase people's knowledge of what's going on in the planet and how we are working towards accomplishing a very defined goal: to stop using natural resources in a careless way and leave a better future for the next generations." The company has collaborated with Swatch, Apple and Goop. It has also worked with leading Spanish designer Sybilla to create a 10-piece collection featuring brightly coloured reversible coats and jackets in nylon that is created from discarded fishing nets.
Ecoalf expanded its mission to Thailand in September this year. The Thai project has the support of Tourism Authority of Thailand and PTT Global Chemical Public and will run for three years.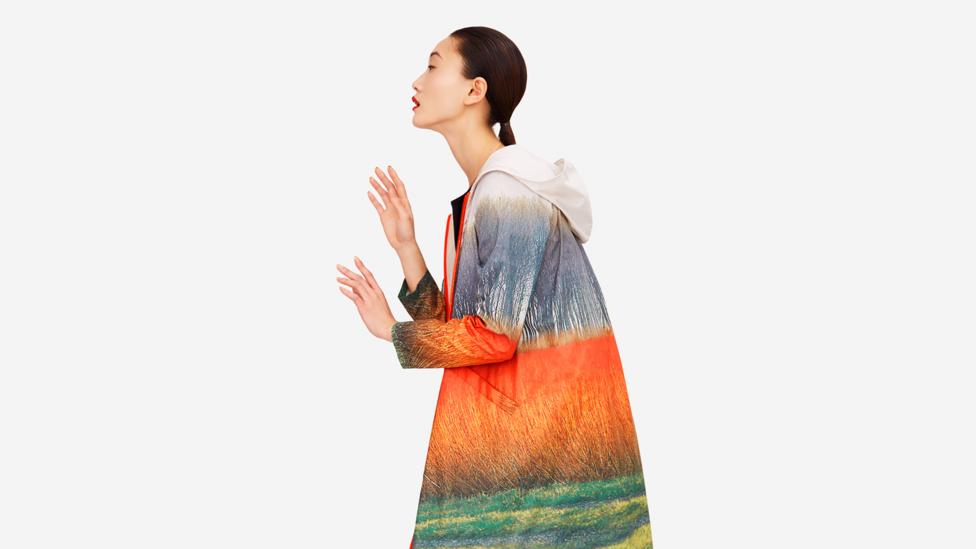 The Spanish designer Sybilla has collaborated with Ecoalf, creating a collection of brightly-hued, lightweight garments that have been made with fabric recycled from fishing nets
Every item is 100 per cent recyclable. This method could reduce the sheer amount of clothing waste we're creating, as well as provide sustainable resources to create high quality garments in the future.
It is not only about the creation of the garments, though. Sixty per cent of the world's eight-million tonnes of plastic waste comes from Asian countries, according to Ecoalf. UTO Thailand is initially focussing on educating the local people in responsible and sustainable living in an attempt to reduce this figure, with collecting and sorting processes leading to the eventual transformation of plastic waste into raw material for the clothing.
Goyeneche has big hopes for the eco-mission: "The opportunity with UTO is massive as we designed this project with the aim that it could be replicated across the world."
To comment on and see more stories from BBC Designed, you can follow us on Facebook, Twitter and Instagram. You can also see more stories from BBC Culture on Facebook and Twitter.
If you liked this story, sign up for the weekly bbc.com features newsletter called "If You Only Read 6 Things This Week". A handpicked selection of stories from BBC Future, Culture, Capital and Travel, delivered to your inbox every Friday.