In honour of the late art historian Linda Nochlin, we've put together a list of 10 women artists from around the world that should be on your radar.
"In the field of art history," wrote academic Linda Nochlin in 1971, "the white Western male viewpoint, unconsciously accepted as the viewpoint of the art historian, may – and does – prove to be inadequate not merely on moral and ethical grounds, or because it is elitist, but on purely intellectual ones."
The essay Nochlin was writing – Why Have There Been No Great Women Artists? – changed art history as the world knew it. The driving force of her academic career was to end the obfuscation of women in art as creators and critics. In the spirit of her work, we've put together a selection of female artists from around the world that deserve more attention.  
Amrita Sher-Gil (1913 – 1941)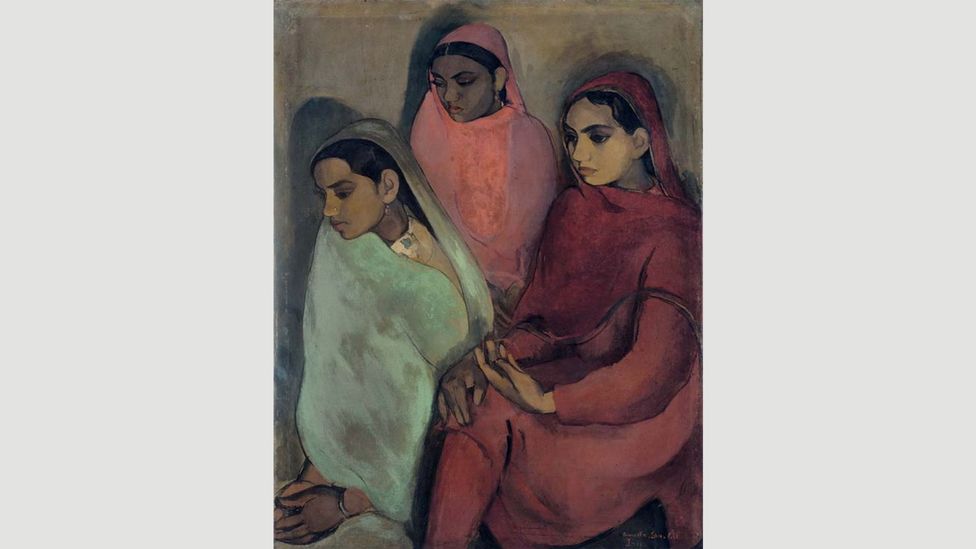 Three Girls by Amrita Sher-Gil, 1935 (Credit: Getty Images)
An artist of Indian and Hungarian descent, Sher-Gil's work was only just becoming popular in India and Europe when she died aged 28. Her work is now among the most expensive by Indian women painters at auction today and she's considered a pioneer of modern Indian art as well as the avant-garde movement.
Fede Galizia (c1574 – c1630)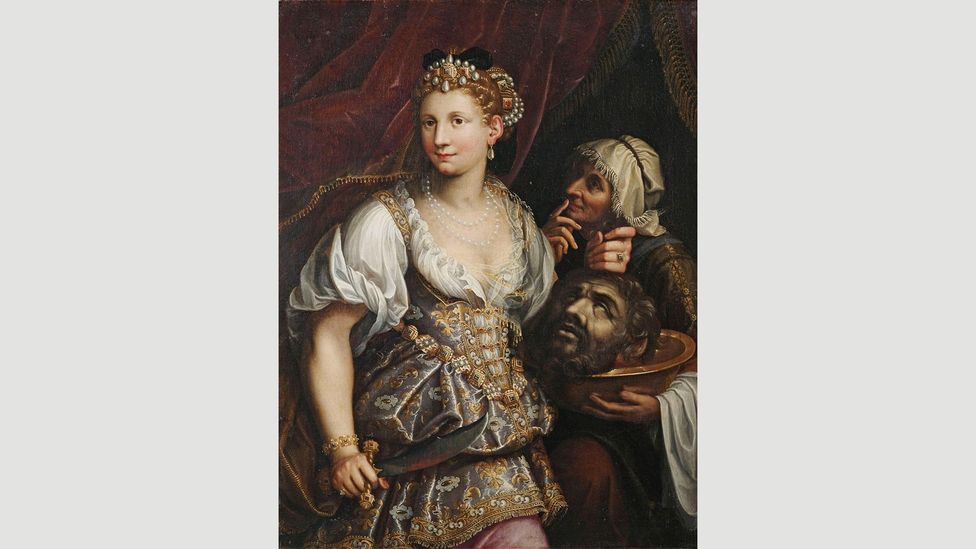 Judith with the Head of Holofernes by Fede Galizia, 1596 (Credit: Alamy)
While fellow Renaissance artist Artemisia Gentileschi is enjoying a renewed and widespread interest in her work and life story, the name of Fede Galizia is still less known outside Italian art circles.  She pioneered the still-life genre, but was also an excellent portraitist and painter of miniatures. Interestingly (and also like Gentileschi) she painted this image of Judith beheading Holofernes, a scene from the Bible. Some think that Judith's face is in fact a self-portrait. 
Uemura Shōen (1875 – 1949)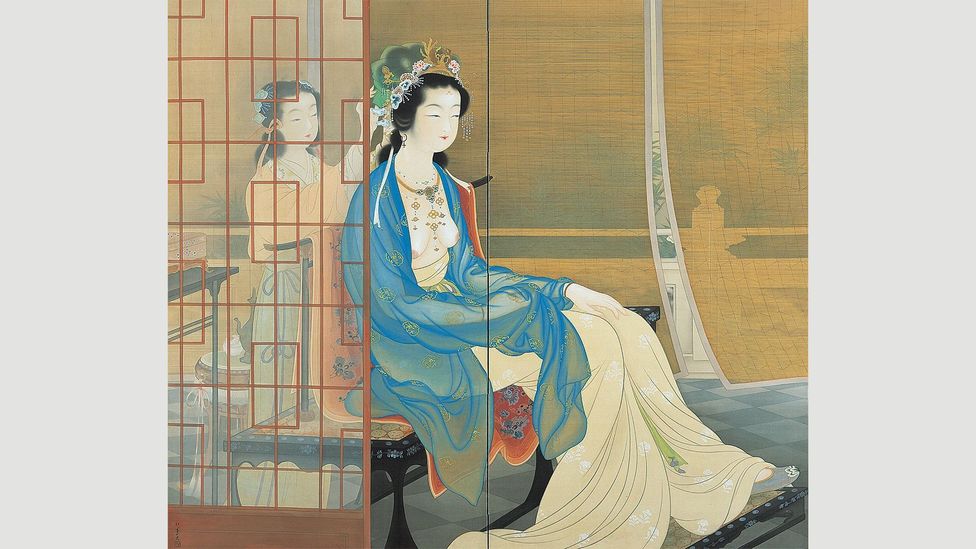 Yang guifei by Uemura Shōen, 1922 (Credit: Alamy)
Art history is saturated with images of beautiful women painted by men, but Japanese artist Uermura Shōen turned the male gaze on its head all the way back in the 19th Century with her famous bijinga paintings; studies of women made from woodblock prints.   
 
Henriette Browne (1829 – 1901)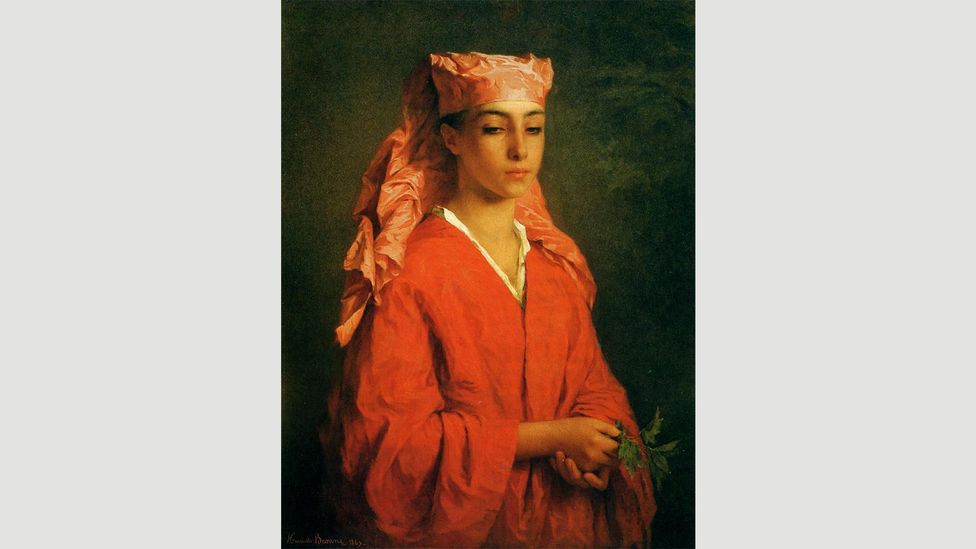 A North African Fellah by Henriette Browne, 1867 (Credit: Alamy)
The wife of a diplomat, French Orientalist painter Henriette Browne (real name Sophie de Bouteiller) used her husband's travelling opportunities to see the world for herself, painting subjects from Syria to Morocco. Browne couldn't use her real name as it wasn't deemed appropriate for a woman in high society to be a professional artist.
Elizabeth Catlett (1915 – 2012)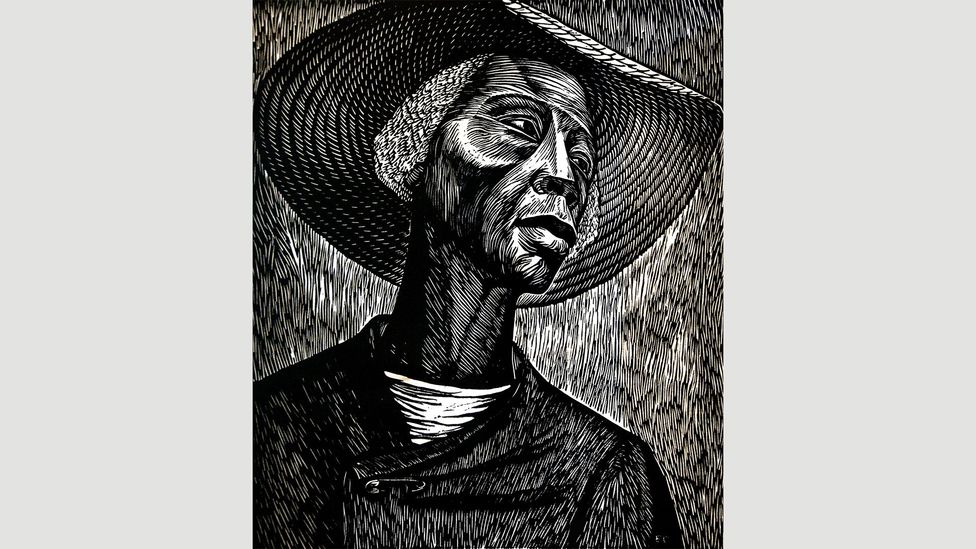 Sharecropper by Elizabeth Catlett, 1952 (Credit: Alamy)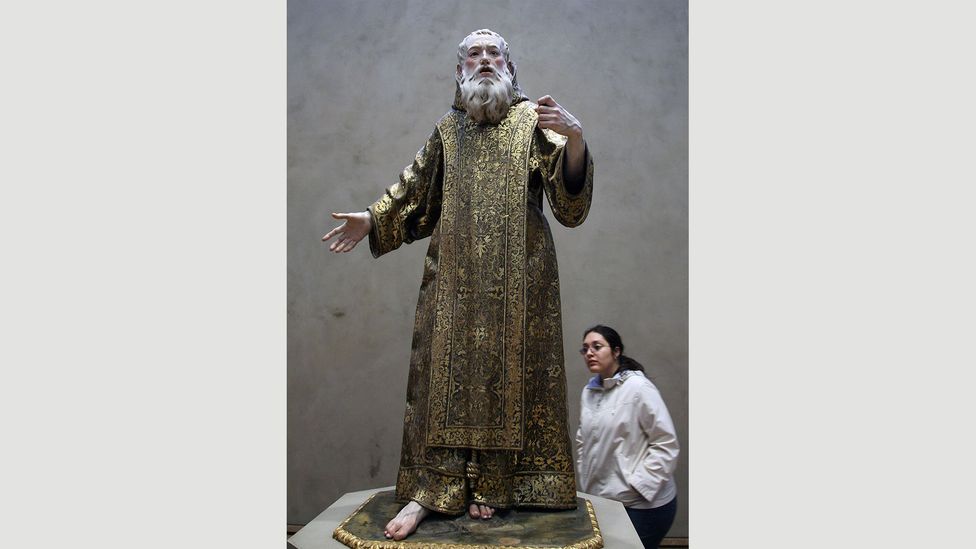 St Ginés de la Jara by Luisa Roldán, c1692 (Getty Images)
The first woman sculptor documented in Spain, 'La Roldana' was a successful Counter-Reformation artist whose clients included Carlos II. She was the daughter of a sculptor and also married a sculptor, but her work was considered superior by the greatest art writer of the time, Antonio Palomino. Her polychrome wood sculptures would be paraded during religious processions, such as this Statue of St Ginés de la Jara.
Emily Kame Kngwarreye (1910 – 1996)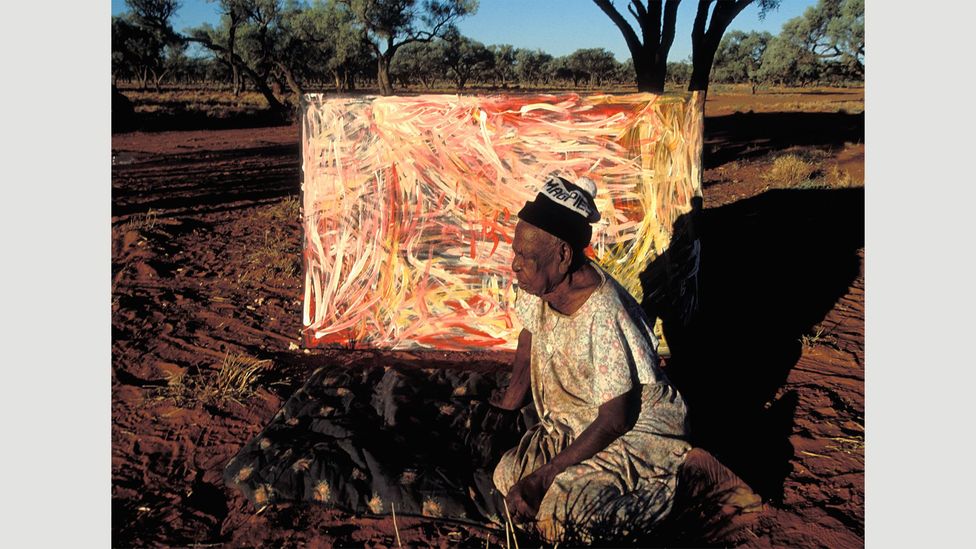 Emily Kame Kngwarreye with one of her paintings at Utopia cattle station in Central Australia (Credit: Alamy)
An indigenous Australian artist, Kngwarreye became an overnight sensation in her eighties after she had finally decided to dedicate her time to professional painting. She had an abstract style, filling her works with a colourful vivacity that mirrored the landscape of the Northern Territory in which she lived.
Frances MacDonald (1873 – 1921)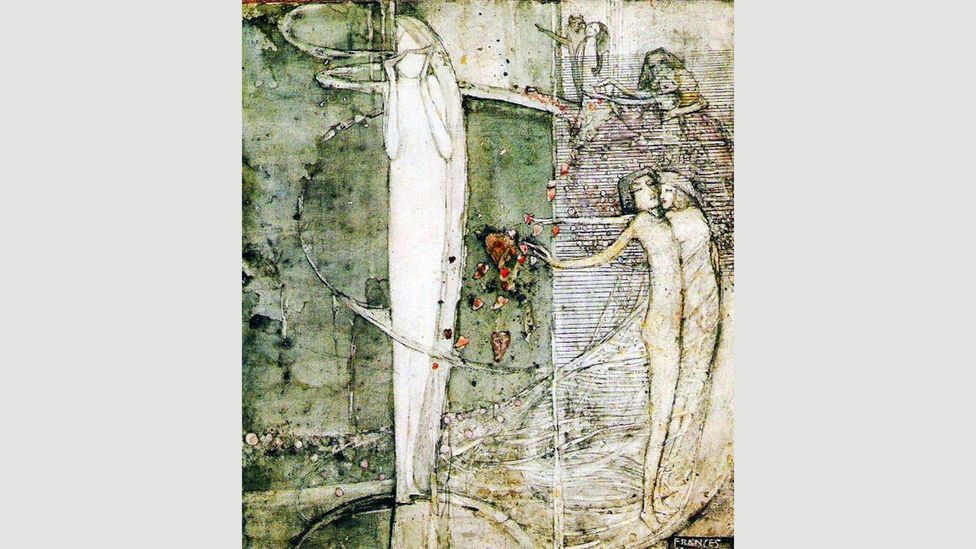 Sleep by Frances Macdonald, 1910 (Credit: Alamy)
The MacDonald sisters – Frances and Margaret – were Scottish artists who painted in the 'Glasgow Style' during the 1890s; images with ethereal, elongated figures that made a significant impact on the Art Nouveau movement and influenced artists such as Gustav Klimt.  Frances is less well known than her sister due to the fact that her husband, fellow artist Herbert MacNair, destroyed many of her works after her death.
Edmonia Lewis (1844 – 1907)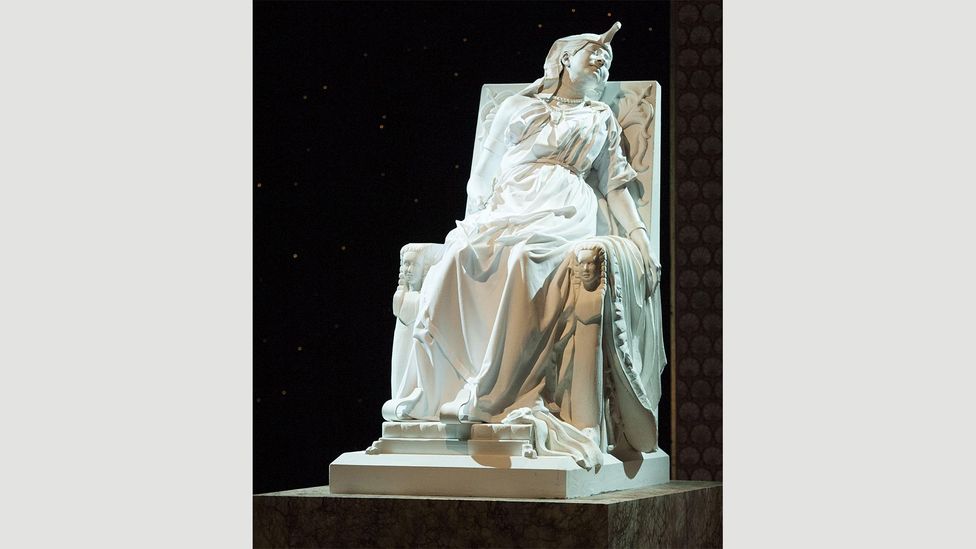 The Death of Cleopatra by Edmonia Lewis, 1876 (Credit: Alamy)
Edmonia Lewis was a sculptor of international renown, and the first woman of Native American and African-American descent to achieve such a status. She is particularly well known for adopting a neoclassical style to illustrate the experiences of black and indigenous people, shown here in this sculpture of Cleopatra.
Anna Dorothea Therbusch (1721-1782)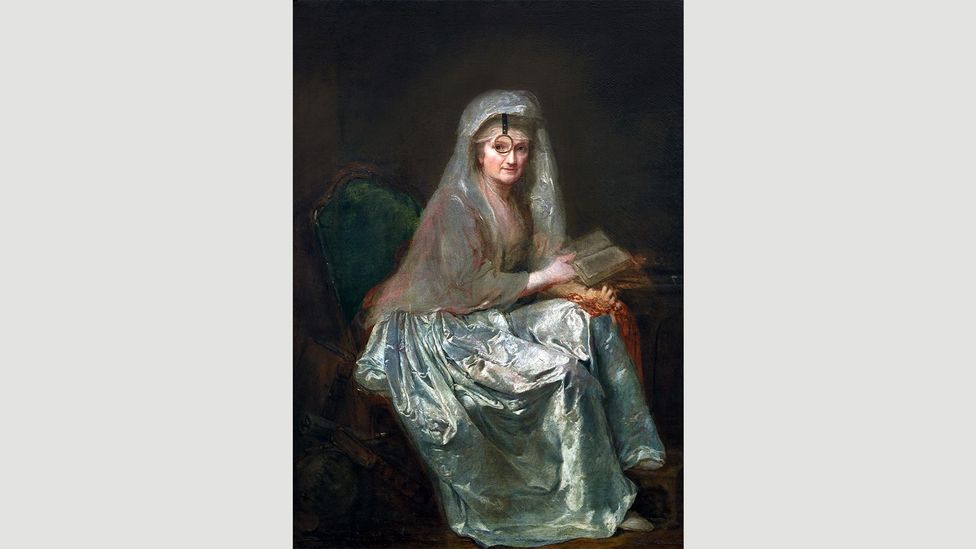 Self-portrait with monocle by Anna Dorothea Therbusch, 1777 (Credit: Alamy)
A Rococo painter and portrait artist, Therbusch nearly had to give up painting altogether when she married an innkeeper who wanted her to help out in the restaurant instead. She went on to paint the portraits of the Prussian royal family – though this is a self-portrait, frankly acknowledging the artist's shortsightedness.
If you would like to comment on this story or anything else you have seen on BBC Culture, head over to our Facebook page or message us on Twitter.
And if you liked this story, sign up for the weekly bbc.com features newsletter, called "If You Only Read 6 Things This Week". A handpicked selection of stories from BBC Future, Culture, Capital and Travel, delivered to your inbox every Friday.