From the beauty of the deep oceans in Blue Planet II, to the return of Twin Peaks, Eddie Mullan picks the programmes that stood out in a year of great television.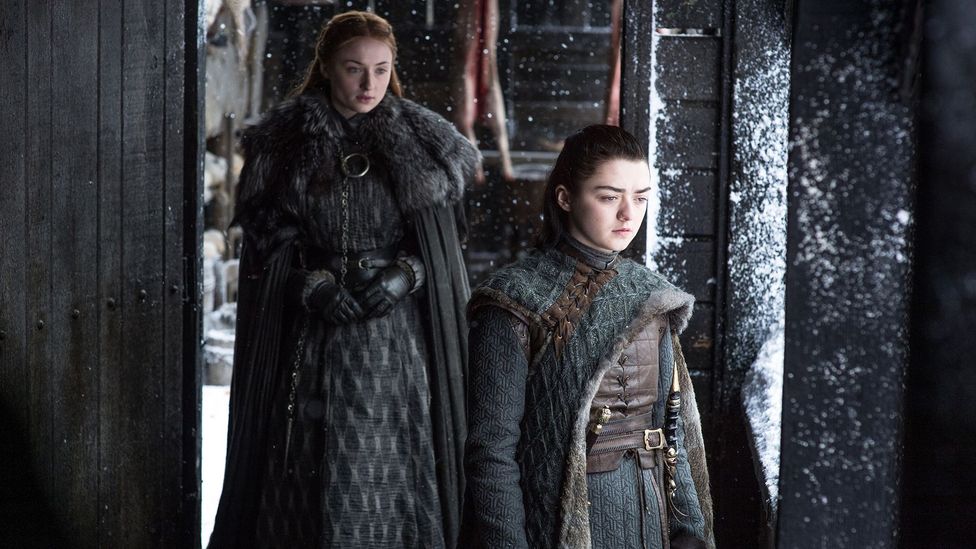 10. Game of Thrones
In this penultimate season, old alliances are tested and new ones forged, and winter in Westeros brings with it huge revelations about Jon Snow. Cersei is losing friends rapidly, and it's clear her constant scheming and double-crossing is only going to get her so far. Sansa and Arya Stark have to decide where their loyalties lie, while Daenerys demands everyone bend the knee and goes to war with the Lannisters with her precious dragons in tow. Meanwhile, while the families of the Seven Kingdoms have been squabbling, the undead army of White Walkers show that they are prepared and a force to be reckoned with. While not a patch on post-Red Wedding season four, this season did a decent job balancing huge spectaclur set-pieces with character development and game-changing moments. Hopefully by now you've forgotten how bad Ed Sheeran's cameo was. (Credit: HBO/Sky Atlantic)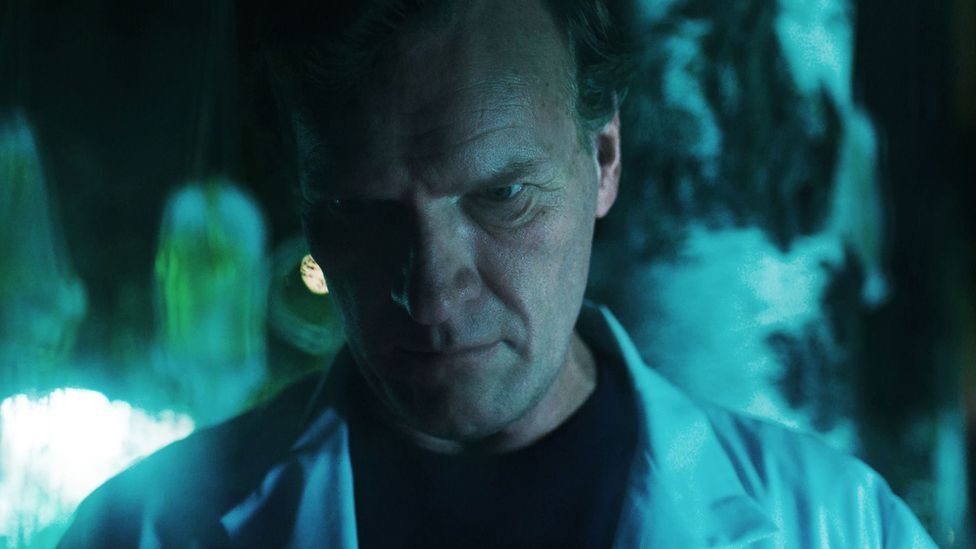 9. Valkyrien
In an age of political uncertainty and social unrest, this gripping Norwegian thriller's arrival was pretty timely. It went well beyond the usual tropes of Nordic noir, with its high concept plot about a secret hospital hidden in a disused Oslo subway station. Ravn (Sevn Nordin) is a top surgeon who is desperately trying to develop an experimental cure for his dying, comatose wife. But when the hospital stops the dangerous treatment, Ravn – with the help of Leif, a pessimist with a doomsday vision of the world – funds his wife's treatment with an illegal clinic for those who want to stay off the grid and pay handsomely for it. The morally ambiguous characters join the ordinary citizens turning to self-reliance and prepare for a potential global disaster in a story which keeps you on edge until the end. An English-language remake is in the works, moving the action from Oslo to London, with Mark Strong set to star – but just take that as a sign that you should watch the original. (Credit: Channel 4/Walter Presents).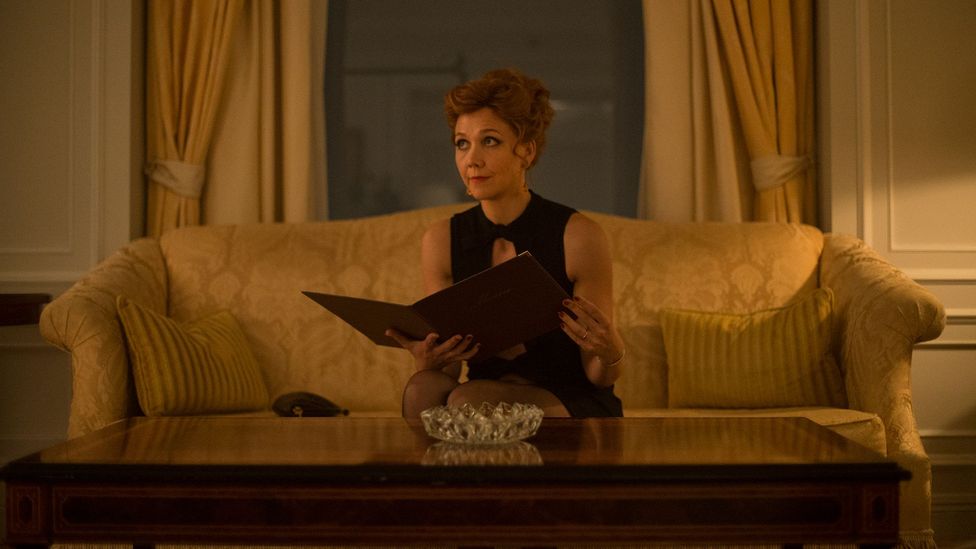 8. The Deuce
Chronicling the founding of the pornography industry in the 1970s, The Wire's David Simon and co-creator George Pelecanos meticulously recreate the seedy, neon-lit area around Times Square known locally as The Deuce. But this is no Mad Men-style glamourous dose of nostalgia – think Travis Bickle-era New York, where women are seen as property: a dirty cesspool you would avoid at all costs. To its credit, the show doesn't judge its inhabitants – a world of pimps, cops and mobsters and those below hustling just to feed the kids. At its heart is a 42nd street watering hole where the area's colourful characters converge. Here, hard-working bartender Vincent (James Franco, playing identical twins), crosses paths with pimp-less Candy (Maggie Gyllenhaal), a prostitute looking for the smart way out, who becomes an early pioneer in what will become the billion-dollar sex industry. If you want escapism, you won't find it here, as The Deuce is at times a difficult watch – assault, nudity and misery is rife, but it is never exploitative, just provocative and intense viewing. (Credit: HBO/SKY Atlantic)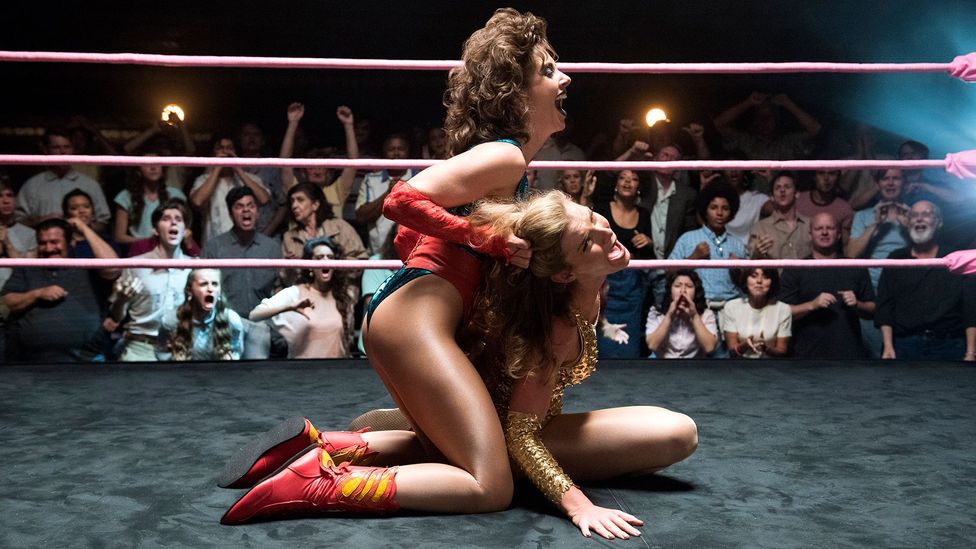 7. Glow
Serious actor Ruth Wilder, (Mad Men's Alison Brie) unable to find a decent screen role in 1980s Hollywood, answers an open call audition looking for 'unconventional women', and joins a misfit band of actresses aiming to become wrestling stars. Inspired by the real show of 80s all-female's wrestling league Gorgeous Ladies of Wrestling, this comedy also stars podcaster Marc Maron as bitter, misogynist director Sam Sylvia, who begrudgingly takes on the task of making the show to secure financing for his dream film project. Brit pop star Kate Nash features as a ditzy actress who falls for the broken director, while Betty Gilpin has great chemistry with Brie as retired soap star Ruth's nemesis Debbie, in an unraveling friendship which threatens to make or break the success of the show. Even though the wrestling personas would be completely ridiculous today, and all the characters are flawed, by the finale you'll be bouncing off the sofa and cheering them to succeed. Easily the most binge-able series of the year. (Credit: Netflix)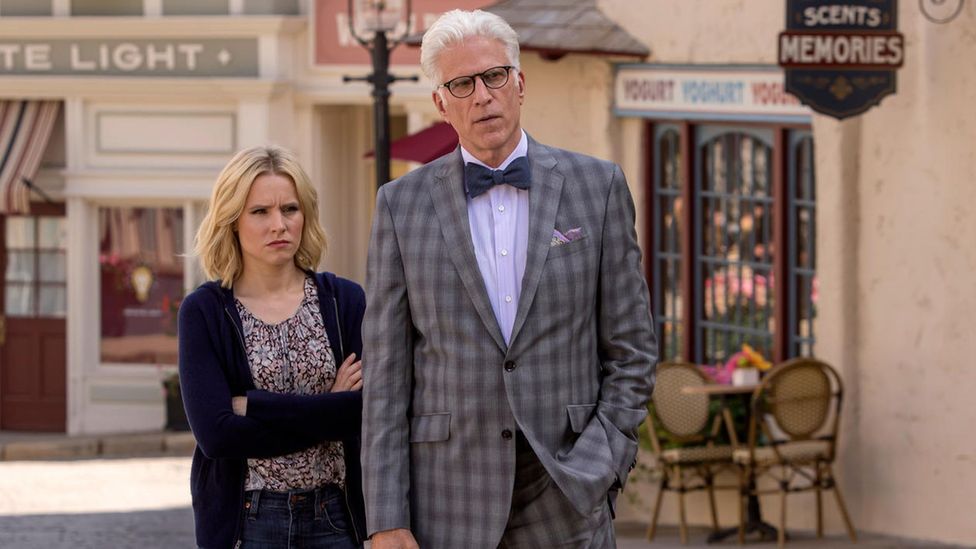 6. The Good Place
One of the surprise hits of the year was this show, by Park and Recreation's Michael Schur, with Kristen Bell and Ted Danson nearing comedic perfection in a colourful sitcom unlike anything you've ever seen. Bell stars as Eleanor Shellstrop, a woman who wakes up in the afterlife, greeted by architect Michael (Danson) who shows her around a heaven-like utopia he designed called The Good Place. There's just one problem – self-absorbed Eleanor knows she really doesn't belong there with the other good people. Taking ethics lessons from her supposed soulmate Chidi, Eleanor is determined to make amends and become a better person to avoid leaving the Good Place.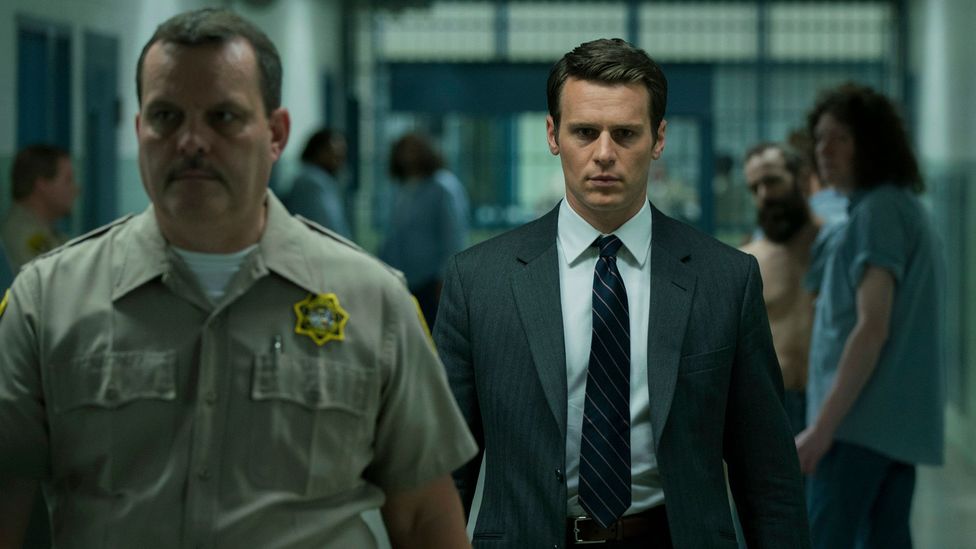 5. Mindhunter
This David Fincher and Charlize Theron-produced fictionalised drama of real events charts the birth of psychological profiling serial killers, which surprisingly wasn't very well investigated even as recently as the 1970s. Based on the real-life work of former FBI Agent John Douglas's memoir of the same name, we follow square FBI agent Holden Ford (Jonathan Groff) as he and his reluctant partner Bill Tench (Holt McCallany) interview America's most notorious killers, to understand their thinking and try to prevent future crimes. In some respects, slow-burning Mindhunter feels a lot like Fincher's Zodiac, but with a lot more men talking with other men about killing and not much blood on screen – but there's an omnipresent air of menace and deadpan comedy throughout. At one point, the infamous and eloquent 'Co-ed killer' Edmund Kemper (played by Cameron Britton), is laughing with Ford and Tench over slices of pizza. "I sure would love to pick your brain sometime" say Kemper. "Well, that's another life sentence right there", Tench replies dryly. Frighteningly, you find yourself starting to enjoy spending time with 'Big Ed', whose eloquence and perceived willingness to help perhaps gives an insight into how his victims were lulled into a false sense of security in his company. (Credit: Netflix)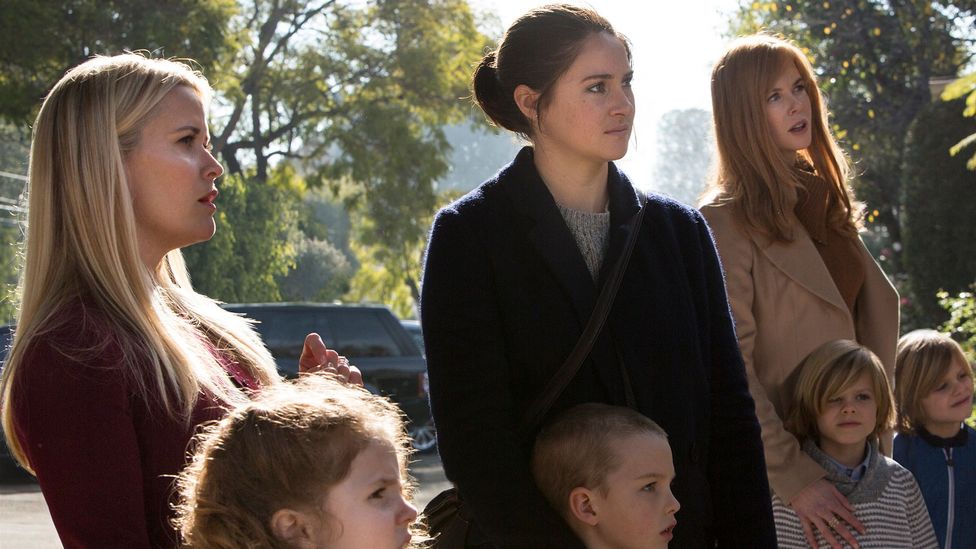 4. Big Little Lies
In recent years television has become the new silver screen. Hollywood royalty joins relative newbies in shows taking on characters and stories that audiences deconstruct over a coffee break in the office, and 2017 has been a great year for stories about women. No more is this more evident than in the adaptation of Liane Moriarty's bestselling novel, which weaves a tale of murder – through the eyes of three mothers – in the seemingly tranquil seaside town of Monterey, California. Nicole Kidman, Reese Witherspoon and Shailene Woodley lead an all-star cast in a subversive, dark comedic drama that digs into society's myths of the perfect marriage, friendship or flawless parenting. (Credit: HBO/Sky Atlantic)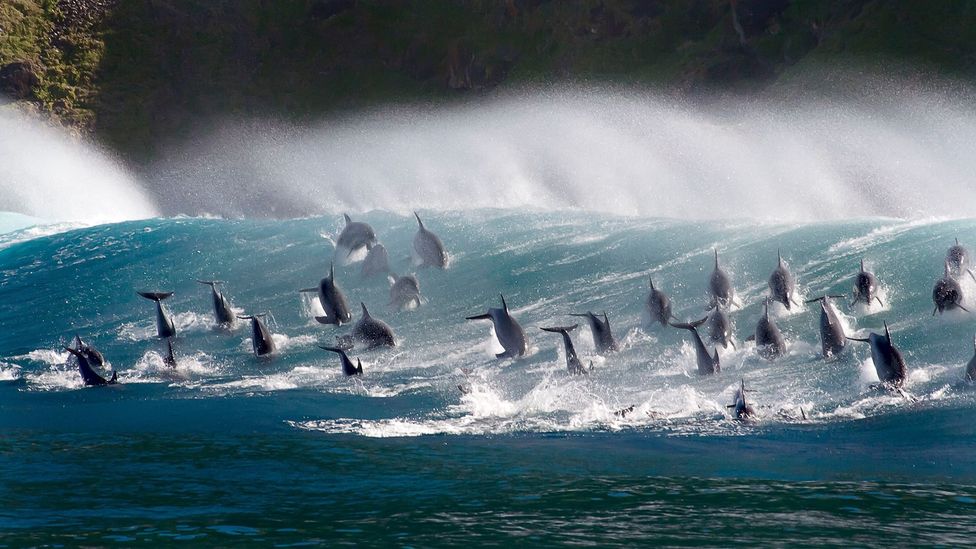 3. Blue Planet II
From the first moments of this breathtaking documentary narrated by Sir David Attenborough, we were hooked. New underwater technology developed since the original Blue Planet series 16 years ago, makes it possible to see so much more of the alien world of the deep. Tow-cams film dolphins as they charge through the ocean at top speeds; suction-cams let us to ride on the back of whale sharks; ultra HD probe cameras allow us to look into the eyes of the smallest creatures. Some highlights from the series include a persistent orange-spotted tusk fish, cracking open clams using the coral; giant trevally fish flying from the water snatch birds mid-air; 'boiling' seas seen from overhead; a giant wrasse dramatically changes gender. But it's not just the up-close encounters with extraordinary animals that we now see more clearly – the impact we're having on the ocean's inhabitants is now all the more apparent. The season has its heartbreaking moments, shining a light on the alarming problems caused by rising sea temperatures and our plastic litter clogging up our fragile ocean habitats. It's not too late though – our eyes have been opened to the wonders of the deep. What the future holds, is up to us. (Credit: BBC One)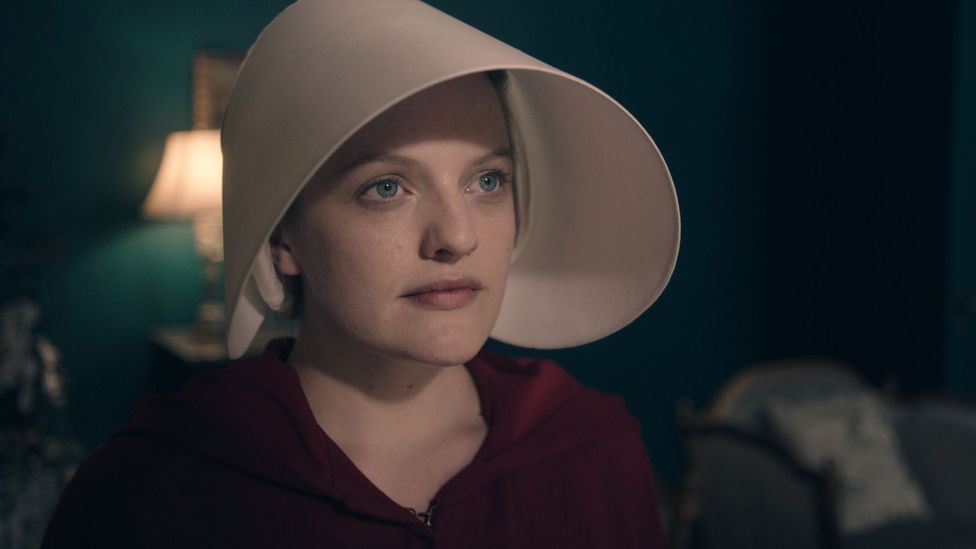 2. The Handmaid's Tale
Women marching in the streets. Rights being stripped back in light of terror attacks. People making dangerous crossings through sub-zero temperatures over the Canadian border. Men using their power against women. Few could deny that the most prescient show of 2017 was the adaptation of Margaret Atwood's dystopian 1985 novel about life in Gilead, a totalitarian, ultra-conservative society in what was formerly part of the US – a horror story which didn't look all that implausible. In a near-future, fertility rates collapse due to disease and pollution, and society is reorganised to brutally subjugate women, who are not allowed jobs, or to own property, hold money, or read. The remaining fertile women are conscripted as 'handmaids' in the homes of the ruling elite, where they must submit to ritualised rape by their masters to become pregnant and bear children for them. Elizabeth Moss is enigmatic as June, renamed as the handmaid Offred, who at times doesn't even need lines to show the effect of the torment, as disbelief seeps out from the under her white winged bonnet. When Atwood wrote A Handmaid's Tale, she said that she wouldn't put anything into the story that hadn't actually happened somewhere and sometime in history. A must-watch thriller. (Credit: Hulu/Channel 4)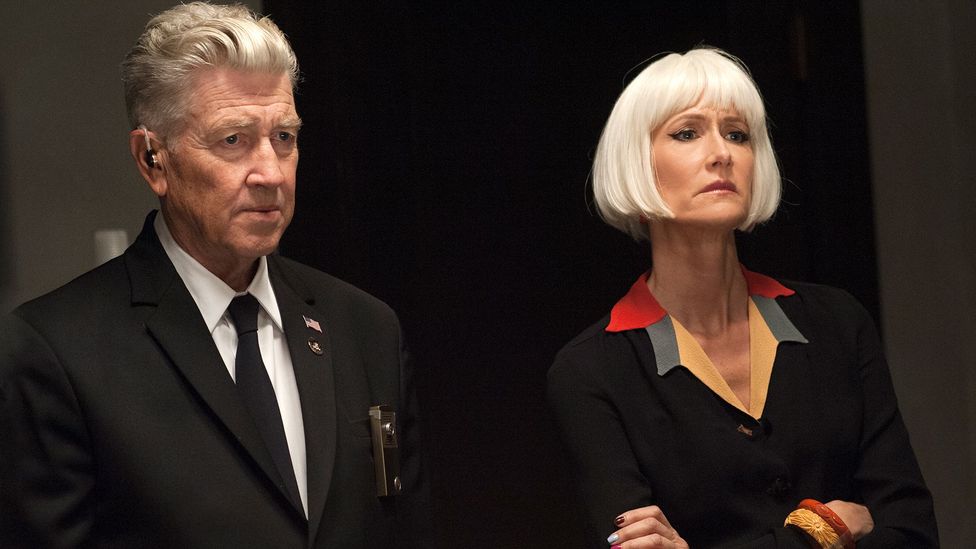 1. Twin Peaks: The Return
It really did happen again. David Lynch and Mark Frost's return to the shadowy playground of Twin Peaks – where doppelgängers, diners and extra-dimensional journeys are not uncommon – is not an easy watch for the uninitiated, but did give us some of this year's most memorable, melancholic and terrifying TV moments. Continuing from season two's infamous finale 25 years ago, we follow FBI agent Dale Cooper (Kyle MacLachlan) in his odyssey to get back to the Washington town of Twin Peaks, after his evil twin escapes from the Black Lodge, trapping Cooper inside. MacLachlan is stellar as both a catatonic Dougie Jones and menacing leather-faced Evil Cooper, as too is David Lynch, reprising his role as FBI director Gordon Cole, while Laura Dern is magnetic as Cooper's mysterious (and previously unseen) assistant Diane. There are so many moments that make the series great: the sadness of the Log Lady phoning deputy Hawk; Michael Cera's Marlon Brando impression; the ghost in a glass box; David Bowie's character returns as a tea-pot. And don't even ask about Audrey Horne. Weirder than fans could've even imagined, almost nothing gets resolved in The Return and by the end we're all left in the dark – black as midnight on a moonless night. Just how we like it. (Credit: Showtime/Sky Atlantic)