From blockbuster hip hop to 'gigantic' female pop stars by way of a bit of doom metal and desert blues, BBC Culture writers and editors pick their favourite albums of the year.
A
Arwa Haider
Kendrick Lamar – DAMN.
This has been a pretty big year for US hip hop blockbusters, including Jay-Z's 4.44 and Eminem's chart-topping Revival. Although both those albums were strong (and occasionally revelatory), Compton lyricist Kendrick Lamar's eloquence and creative edge still sounds unrivalled. DAMN. is as emphatic as its title suggests, and while it's densely layered, it never feels heavy-handed. Lamar handles reflections on fame, Biblical references, nods to 1990s hip hop, stranger-than-fiction tales, and swipes at his peers with the deftest assurance. As he points out: "I got power, poison, pain and joy inside my DNA". This collection is less overtly jazzy and political than 2015's To Pimp A Butterfly, but it's no less adventurous, and Lamar's introspective rhymes still leave ample headspace for guest appearances including U2 and Rihanna. His voice is unmistakeable; his delivery is still intense enough to send you reeling.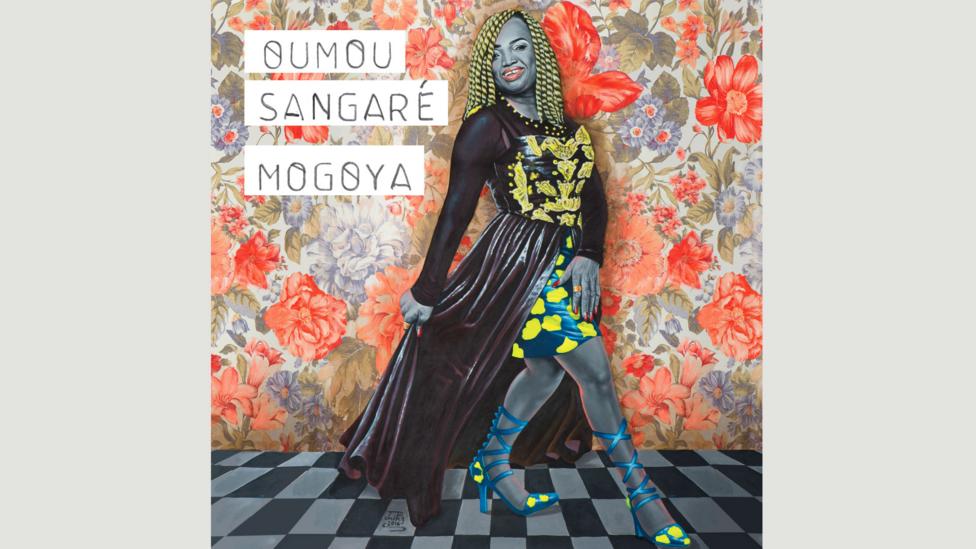 Oumou Sangaré – Mogoya
Malian diva Oumou Sangaré (aka the Songbird of Wassoulou) has earned her place as a mover and shaker on the international music scene, through three decades of acclaimed work. On her latest album Mogoya (meaning 'Today's People'), she manages to combine that sense of heritage with an impressively fresh approach. It's beautifully paced and finely balanced, with an instrumental backdrop ranging from the kamele ngoni harp to keyboards and cello, and producers including Paris-based outfit ALBERT. Stand-out track Yere Faga (featuring Tony Allen's irrepressible drumming) takes on the theme of suicide ("Don't kill yourself because of suffering/ Life on this earth is not easy"), while Minata Waraba pays homage to her mother. Sangaré sounds distinctively soulful, strident yet sensitive throughout.
Yasmine Hamdan – Al Jamilat
Beirut-born, Paris-based singer-songwriter Yasmine Hamdan travelled to locations including London and New York to create this second solo album. The result is an Arabic-language collection that sounds both worldly (echoing Hamdan's own well-travelled upbringing) and beautifully intimate. The title track, Al Jamilat ('The Beautiful Ones'), bears reference to the writing of Palestinian poet Mahmoud Darwish, while Ta3ala evokes the classical Arabic pop that originally inspired her. At the same time, this album showcases Hamdan's talent for tender and wry storytelling – it's full of character; its styles encompass desert grooves to tropical guitar; and numbers such as the sweetly dreamy Douss are spiked with sharp insights.
Gorillaz – Humanz
Damon Albarn's cartoon quartet have been a vivid, shape-shifting musical force since 2001; on this fifth album, the band and their various collaborators dream up a giddying vision of a topsy-turvy real world (Albarn's opening gambit to everyone, back in early 2016, was apparently: "Imagine a night where everything you believed in was turned on its head. How would you feel?"). The collection might feel weirdly prescient in post-Trump times – but it's also exhilaratingly funky, with a defiantly funky end-note. The guestlist (heavily, though not exclusively, American) is typically fantastic, too; gospel-soul legend Mavis Staples teams up with rapper Pusha T for a modern protest song, and the track-listing highlights breakthrough stars (Vince Staples, Kelela, Benjamin Clementine) alongside established icons including Grace Jones (magnificently spooky on Charger). If the apocalypse is here, then Gorillaz' party is in full flow.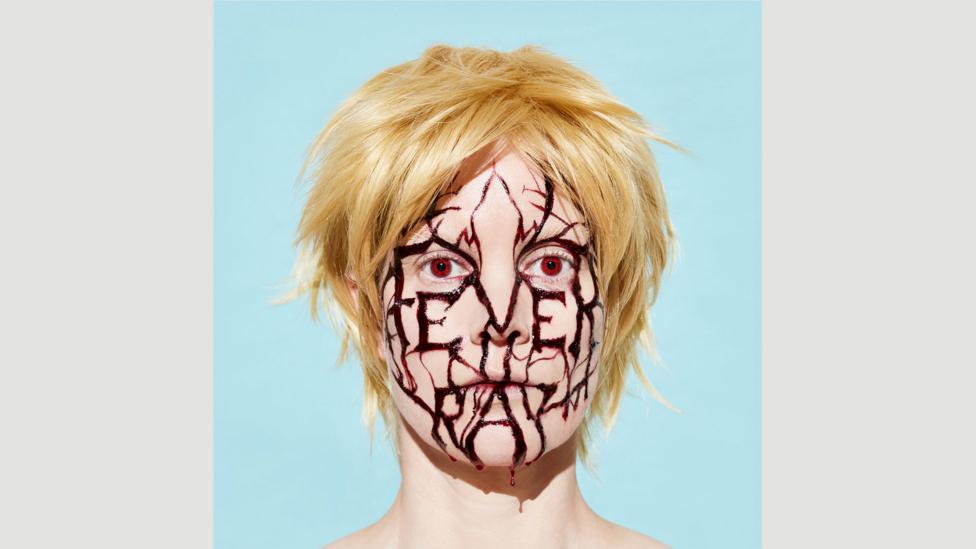 Fever Ray – Plunge
Swedish indie heroine Karin Dreijer, formerly one half of The Knife (with brother Olof), has never been a predictable artist; even so, Plunge feels like an extraordinary shock to the system. This second album in Dreijer's Fever Ray guise is not so much a make-over as a bold baring of the electro-soul. Dreijer sings with an unearthly kind of beauty, through queer overtures and political provocations; it's seriously seductive, harsh and unsettling all at once. The explicitly trippy To The Moon And Back contrasts with immersive numbers like Falling, while IDK About You is a droll take on digital dating, with young Portuguese producer Nídia adding a tumultuous 160bpm rhythm.
Christian Blauvelt
Songhoy Blues – Résistance
Forget the trite world music label, forget even Songhoy Blues's amazing story about fleeing jihadists in Mali. This is simply the best that rock had to offer in 2017, with song after song that'll burrow into your brain. There's a lot of jangly Nile Rodgers-style guitar here and a cascade of horns to bring the funk. Watch out for the banging Sahara, featuring Iggy Pop – listen to it once and it'll be on repeat in your head all day.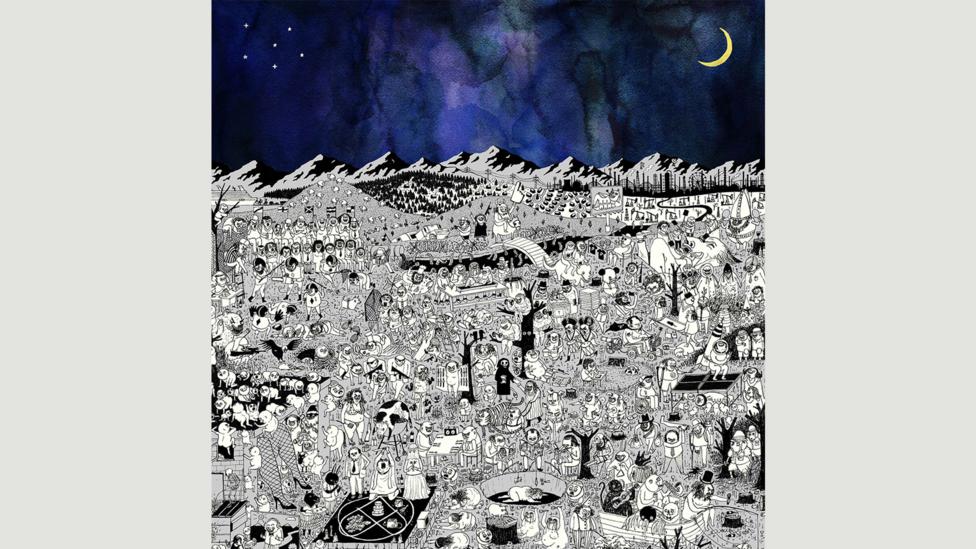 Father John Misty – Pure Comedy
Father John Misty – Pure Comedy
A work of aural comfort as much as it's a biting commentary, the latest album from the ex-Fleet Fox always puts melodies first. All the better on which to hang tongue-in-cheek lyrics about celebrity, technology, and, well, the way we live now. This is a beautiful, dark, twisted fantasy that's also incredibly warm – and human.
Iceland Symphony Orchestra – Recurrence
Iceland is in the middle of a classical renaissance, with Jóhann Jóhannsson composing some of the most thrilling film scores in years including Sicario and Arrival. And this collection of composers shows just how much more talent the island nation has to offer.
Harmony of Difference – Kamasi Washington
Washington returns from his Kendrick Lamar and Run the Jewels collaborations with an album that's even more generous than his three-hour masterwork The Epic, despite its modest scale (only 30 minutes long), and a more optimistic one too. The final track, Truth, with its choral voices reverently raised, feels like the secular Hallelujah we need – a promise that there's still light in these dark times.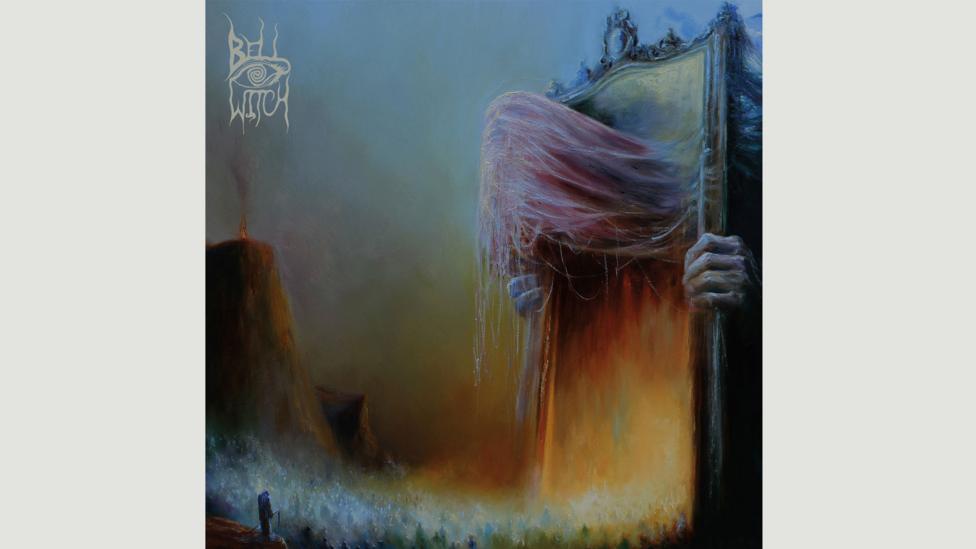 Bell Witch – Mirror Reaper
Bell Witch – Mirror Reaper
Structurally, is this doom metal, the label always affixed to this Seattle duo, or is it an experimental classical work? Less an album than an 83-minute song that bounces between wall-of-sound reverb and complete minimalism – one note can be held for what feels like an eternity – and just featuring bass, drums, organ and chanted vocals, Mirror Reaper is one of the year's most formally complex works.
Jennifer Keishin Armstrong
Kelly Clarkson – The Meaning of Life
If you're like me and 2017 made you want to listen only to women making great, empowering pop music, then the original American Idol winner is your woman, especially in the joyous Whole Lotta Woman and the determined Go High. The record marks Clarkson's first on a new label after completing the contract she won on Idol, and her liberation shows: She's left the rock-pop kiss-off genre she perfected with Since U Been Gone and turned in a soulful, fun, rangey set of tunes that revives old-school Aretha's spirit with just the right modern touch.
Kesha – Rainbow
A sense of bittersweet release floods this rocking third record from Kesha, who was freed from working with producer Dr Luke after she publicly accused him of sexual and emotional abuse. (He has denied the allegations and has sued her for defamation.) Here, she turns her personal struggles into artful triumph, dropping her former persona – the party girl who brushes her teeth with a bottle of Jack – and shining with authentic catharsis. In the standout tearjerker Praying, she walks a satisfying line between hoping for the best for her unnamed tormentor but not letting him off the hook. The rest of the songs go deeper than her previous work without losing her sense of fun and irresistible melody.
Lorde – Melodrama, and Taylor Swift – Reputation
The sometime friends have so clearly influenced each other in recent years that their 2017 albums can be played back-to-back for one long, skillful, insightful, catchy-as-heck glimpse at the highs and lows of being in your 20s. They also share rising producer Jack Antonoff, whose penchant for echoing, spare melodies is likely the biggest influence on this year's pop thanks to these two women. Lorde's work is weirder and more intimate than Swift's, exploring themes of loneliness against a party backdrop; the rock piano and poetic lyrics recall 1990s Tori Amos. On the other hand, Swift chronicles her public feuds and exes, but she also details falling in lust and mature love, exquisitely rendered on standout tracks like Dress and New Year's Day.
Jay-Z – 4:44
I made an exception to my all-female rule for this revelatory return of Mr Knowles-Carter since this record was so clearly inspired and influenced by his wife, Beyoncé, that she should get an official credit. After his previous few albums had him playing the tough guy he'd once been, here he embraces the successful, but still flawed and struggling, businessman, husband and father he's long since become. He sounds pained as he cops to infidelity and pensive as he worries about the legacy he's leaving his children; he turns his wit and entertaining delivery on systemic inequality in Moonlight and The Story of OJ. Kendrick Lamar's DAMN. might be technically better—and Lamar's ascendance certainly spurred Jay-Z's evolution – but 4:44 represents a much-needed transition for one of rap's greats. This is a grown-man record.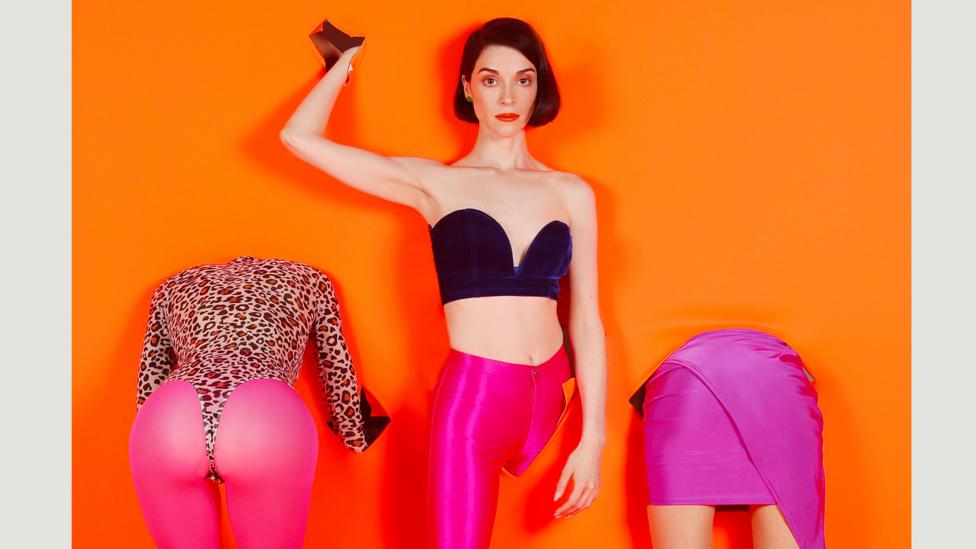 St Vincent – Masseduction
St Vincent – Masseduction
We've been living in the era of the Gigantic Female Pop Star for a while, from Britney and Christina to Beyoncé and Taylor. We haven't had a big female rock star in a while, and this record proves St. Vincent is up for the job. It's got enough pop to go down easily – Antonoff strikes yet again here, though his influence is muted by St Vincent's own vision. It's got the cutting, brash, batty, and funny lyrics she's known for. (Don't miss Pills or Saviour.) And, of course, it's got St Vincent's incendiary guitar skills. You can't beat this for the record of the year of righteous feminine rage.
Rebecca Laurence
LCD Soundsystem – American Dream
LCD Soundsystem doesn't play by the rules: the band produced their best record – this year's American Dream – six years after their triumphant retirement in 2011. Infused with frontman James Murphy's trademark wit and insouciance, as well as a tribute of sorts to Bowie, American Dream's disco grooves are haunted by the shadow of political disillusionment, and on the slow-burning How do you Sleep? they also have their biggest dancefloor-filler since Dance Yrself Clean.
Sampha – Process
Sampha Sisay's distinctive husky vocals lent soul to SBTRKT's fantastic 2011 self-titled debut, and he's since been snapped up to work with some of the biggest names in the business, including Kanye West, Solange and Drake. But the London singer-songwriter deservedly won acclaim in his own right this year – and the UK's Mercury Prize – for his solo debut, Process. Death, loss and grief weigh heavily throughout – Sampha lost his mother to cancer in 2015 – in particular on the heartbreaking, stripped-back track (No One Knows Me) Like the Piano.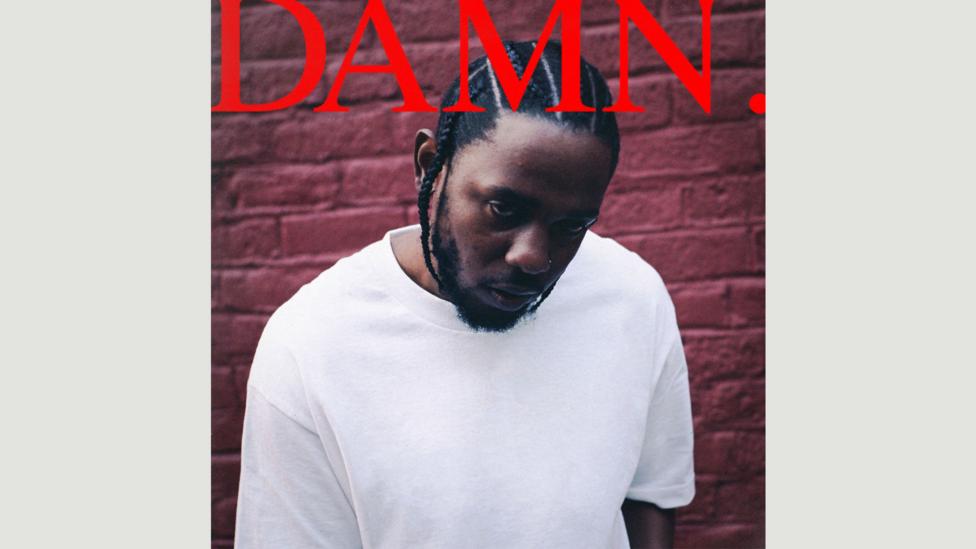 Kendrick Lamar – DAMN.
On the one-two punch of openers BLOOD and DNA (all titles are in caps), Kendrick Lamar sets out his store for DAMN: a bare-bones, electrifying sermon that's often deeply personal, analytical and fiercely political (the latter track samples Fox News' attacks against him). It's a testament to Lamar's talent that such a lyrically ambitious and complex record is also so immediate and powerful – and it's rightly won him both mass appreciation and critical acclaim in 2017.
Wolf Alice – Visions of a Life
While Visions of a Life mines the 90s shoegaze and grunge that characterised the band's debut, My Love is Cool, Wolf Alice's second record is more than simply pure nostalgia, and with the added assurance of a band on top form. And whether yelping on the punky Yuk Foo, or speak-singing on the dreamy pop anthem Don't Delete the Kisses, Ellie Rowsell is a mercurial frontwoman with charisma in spades.
Tinariwen – Elwan
Tinariwen were forced into exile in recent years due to conflict in their Saharan homeland, and their celebrated Festival in the Desert was cancelled amid fears of terrorism. The band's new record may feature stellar guests such as Kurt Vile, Mark Lanegan and Alain Johannes – they've long been collaborators with and found fans in Western musicians and audiences – but it's the Tuareg collective's own trademark desert blues sound that's the star on Elwan. Shimmering reverb-y guitar, hypnotic grooves and plaintive vocals highlight songs of love, displacement and a longing for unity – and home.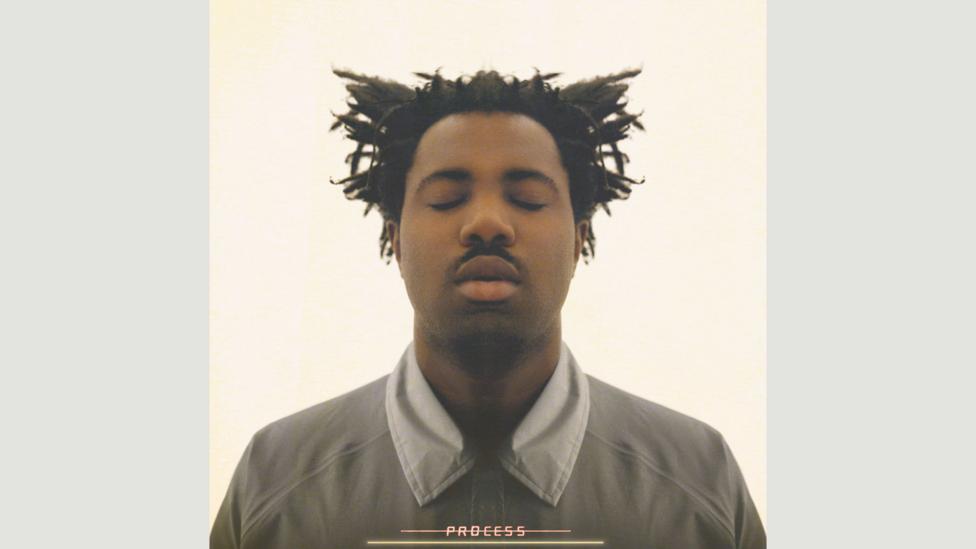 Fiona Macdonald
Courtney Barnett and Kurt Vile –  Lotta Sea Lice
The Australian singer-songwriter and The War on Drugs lead guitarist-turned solo artist have paired up on an album of duets that reveals their rapport, Vile's drawl caught in the undertow of Barnett's languid delivery. A combination of new tracks written by the duo, covers and old songs they re-recorded together, it hovers between country and roots rock: twanging guitars and nonchalance sprinkled through with a gentle wit.
Sampha – Process
There are moments of Young Fathers-style driving beats on Sampha's Mercury Prize-winning debut album; Blood On Me is delivered with a 'bring it on' swagger while declaring his vulnerability. But Process is more about introspective soul – Sampha's mother died in 2015 after a five-year battle with cancer, and the album is shaped by his grief. The straightforward pain of (No One Knows Me) Like the Piano is searing.
Loyle Carner – Yesterday's Gone
As with Sampha, the story behind this album made it even more powerful: Carner was brought up by his mother, estranged from his biological father, and has a fiercely feminist streak (he kicked a fan out of a gig for being sexist about his support act). His mum has airtime on Yesterday's Gone, reciting a poem she wrote about him over a sample taken from a secret album recorded by Carner's stepfather before his death in 2014. Sharp, thoughtful rapping is combined with laid-back loops (Damselfly) and jazzy melodies (Ain't Nothing Changed), and throughout, Carner isn't afraid to be candid: opening song The Isle of Arran delivers verbal punches over a gospel sample, and the line "I wonder why my dad didn't want me".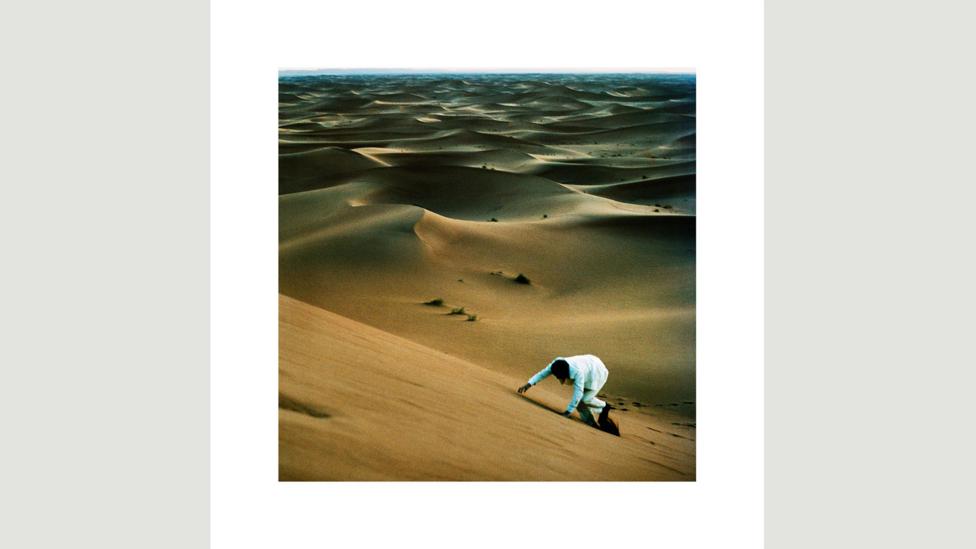 Baxter Dury – Prince of Tears
Baxter Dury – Prince of Tears
"I don't think you know who I am: I'm the sausage man, the shadow licker," Baxter Dury leers on his new album's opening track Miami. With insistent beats, a contagious chorus and Dury's increasingly bonkers – and witty – list of self-styled soubriquets, it sets the tone for a collection of songs that mix cockiness with fragility. The whole album is less than 30 minutes, yet it offers up complex character portraits as sharply observed as any by his father Ian – and as funny.
Omar Sousa and Seckou Keita – Transparent Water
One part improvised experiment and one-part meditation, Transparent Water is a collaboration between Cuban jazz pianist Omar Sosa and Senegalese kora player Seckou Keita. The duo riff off each other, creating a kind of call and response of instruments which builds into something too energetic to be labelled 'ambient'. Venezuelan percussionist Gustavo Ovalles plays bata drums, calebash, clave, culo'e puya, guataca and maracas, providing a polyrhythmic framework, and musicians from Yoyo Ma's Silk Road project bring the sounds of far-Eastern instruments like the sheng and bawu, Japanese koto and Korean zither – rarely heard together.
If you would like to comment on this story or anything else you have seen on BBC Culture, head over to our Facebook page or message us on Twitter.
And if you liked this story, sign up for the weekly bbc.com features newsletter, called "If You Only Read 6 Things This Week". A handpicked selection of stories from BBC Future, Culture, Capital and Travel, delivered to your inbox every Friday.