The Shape of Water is the most political nominee in the era of Trump and could scoop the best picture prize at the Oscars, writes Nicholas Barber.
I
It's a tricky time for Oscar voters. Presumably, they're used to being lambasted for giving prizes to all the wrong films, but nowadays it's not just their artistic preferences which are disparaged, but their political ones. Three years ago, the 87th Academy Awards were denounced for having no non-white actors in either the lead or supporting categories, and the hashtag #OscarsSoWhite was all over social media. Since then, the film industry's big issue has been its mistreatment of women, and awards season – especially the Golden Globes – has kept this issue in the public eye. Unless there's another embarrassing mix up on Oscar night, as there was last year, the 2018 ceremony will be remembered for how it responds to #MeToo and #TimesUp.
- Five stars for Daniel Day-Lewis' final film
- Give Margot Robbie the gold for I, Tonya
So what's an Academy voter to do when his or her pen is hovering over this year's list of best picture nominees? The race often comes down to two unmistakable front-runners: La La Land and Moonlight, for instance, or The King's Speech and The Social Network. But for once it's possible to imagine four or five different titles being read out when the final shiny envelope is opened in the Dolby Theatre on 4 March – and several of them have a feminist angle.
Dunkirk, Darkest Hour and The Post would feel like a backwards step after Moonlight
The most obvious way voters could make history is by ticking the box next to Greta Gerwig's piquant and precise coming-of-age charmer, Lady Bird, which would make it the first ever Best Picture winner to be written and directed by a woman. Alas, the other nominees are all directed by men (Gerwig is only the fifth woman ever to receive a best director nod), but you could argue that Phantom Thread is in tune with the #MeToo campaign, as well: Paul Thomas Anderson's punctilious character study turned gothic melodrama asks how women feel about sitting in the long shadow of a powerful, egotistical man.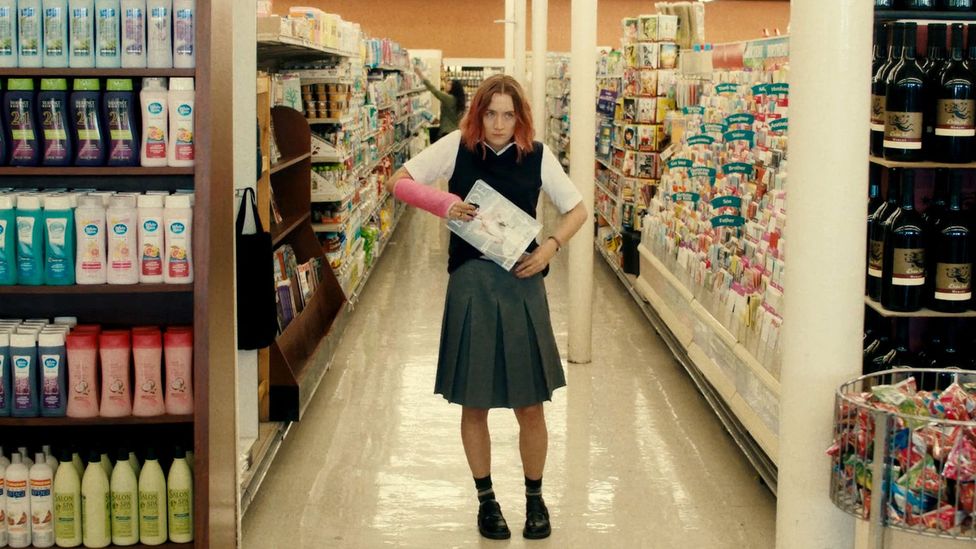 For her coming-of-age film Lady Bird, Greta Gerwig became only the fifth woman nominated for best director – Kathryn Bigelow remains the only female winner (Credit: A24)
On the other hand, given that the spectre of #OscarsSoWhite has hardly been banished, another wise pick would be Jordan Peele's Get Out, an exhilarating horror comedy which takes racism as its central theme. (It has also grossed $254 million on a $4.5 million budget, which is the kind of return the Oscars tend to reward.) A win for Luca Guadagnino's sun-kissed Italian romance, Call Me By Your Name, would affirm that the Academy has embraced gay characters (gay actors are another matter). Or how about Three Billboards Outside Ebbing, Missouri, a tapestry of red-state small-town life with an indomitable female lead (Frances McDormand) and an anti-establishment narrative? But maybe not. Its seven nominations notwithstanding, Martin McDonagh's sweary revenger's tragicomedy has been taken to task by some commentators for focusing on a racist policeman (Sam Rockwell) without showing the black people he has tortured. As for Dunkirk, Darkest Hour and The Post, I suspect that they are all too traditional to chime with the current mood: the year after Moonlight won the top prize, either would seem like a backwards step.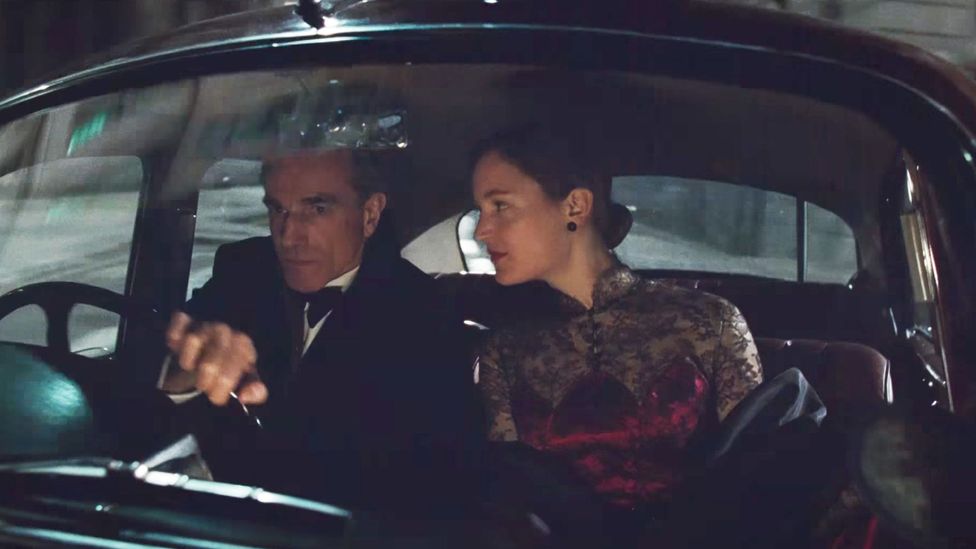 A portrait of a woman who asserts her independence from a domineering fashion designer, six-time nominee Phantom Thread resonates with the #MeToo movement (Credit: Focus Features)
All things considered, the savvy choice for best picture might be Guillermo Del Toro's The Shape of Water, which has been nominated in a whopping 13 different categories. Admittedly, it's yet another film with a male director, but it does have a female co-writer, Vanessa Taylor, and a female lead, Sally Hawkins, and it passes the Bechdel Test within minutes. If that weren't enough, it has major black and gay characters, as well as a South American immigrant; true, he's a half-human, half-newt South American immigrant, but that's not the point. More diverse and inclusive than any of the other best picture nominees, the film doesn't just rail against sexism, racism and homophobia, it argues that they are all symptoms of the same patriarchal disease – a disease which all voiceless and oppressed people should defeat together. In short, The Shape of Water is a lot more militant than the average magic-realist fable about a woman who fancies a fish-monster. What's more, it's even more topical now than when it premiered at the Venice Film Festival last August.
The setting is Baltimore towards the end of John F Kennedy's presidency – or, as the narrator puts it, during "the last days of a fair prince's reign". Its heroine is Elisa (Sally Hawkins), a white woman who has been unable to speak ever since her throat was slashed as a baby, and who now works as a janitor in a US government aerospace laboratory alongside her black friend Zelda (Octavia Spencer). The laboratory's latest secret "asset" is a Creature from the Black Lagoon lookalike listed in the end credits as Amphibian Man (Doug Jones). Having been captured in the Amazon by the brutal Strickland (Michael Shannon), the Amphibian's days are numbered unless Elisa can break him out.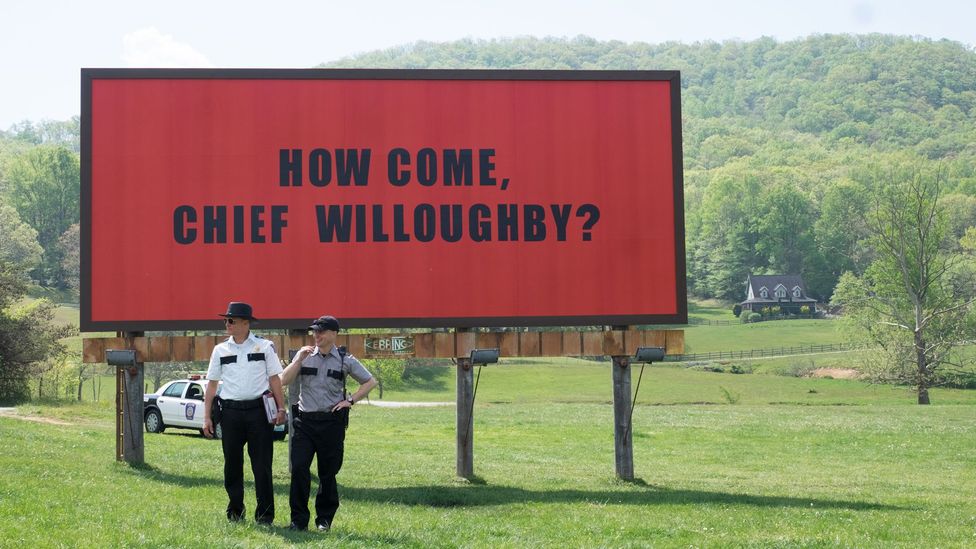 Three Billboards Outside Ebbing, Missouri won best drama at the Golden Globes and top cast at the Screen Actors Guild but has been the target of backlash (Credit: Fox Searchlight)
She tries to recruit Giles (Richard Jenkins), an ageing, gay commercial artist who lives in the next apartment – but he is determinedly apolitical. When he catches sight of black civil rights protesters being blasted by police hoses on a television news report, he bleats, "I do not want to see that," and insists on watching an old movie on another channel. When Elisa begs him to help her rescue the Amphibian, he turns her down flat. "What are we? We're nothing. We can do nothing," he says. It's not until a waiter in a Southern-themed diner turns away a black couple, and then throw out Giles himself, that he is finally "woke". Soon afterwards, Zelda joins Elisa's rebel band – and both she and Giles are made braver and better by the experience.
Before Harvey Weinstein was accused of sexual assault and harassment, the film was a resounding call to activism and solidarity. But since then, the scenes in which Strickland drools over Elisa have come to seem extraordinarily pertinent to the #MeToo movement. No other best picture nominee is so impassioned about today's injustices, even if it is set 55 years ago. And if that makes The Shape of Water come across as a box-ticking lecture on liberal resistance, I should add that Del Toro has made a swooningly romantic, visually sumptuous fairy tale, glimmering with a La La Land-ish nostalgia for the Golden Age of Hollywood. If it weren't for a few minutes of sex and gore, it would be a spellbinding fantasy thriller for all the family. 
Maybe it's not such a tricky time for Oscar voters, after all. Luckily for them, the most seductive and transporting film of the year is the most politically relevant film, too.
If you would like to comment on this story or anything else you have seen on BBC Culture, head over to our Facebook page or message us on Twitter.
And if you liked this story, sign up for the weekly bbc.com features newsletter, called "If You Only Read 6 Things This Week". A handpicked selection of stories from BBC Future, Culture, Capital and Travel, delivered to your inbox every Friday.