New productions of Bizet's famous opera are rewriting the femme fatale's tragic ending, writes Sophia Smith Galer.
"If your death is near, if Destiny has written the words none shall deny," murmurs Carmen, "you may deal 20 times, the cards cannot be beaten. They always say: you die!"
If you have ever seen a performance or even a clip of the opera Carmen, you will probably begin humming the melody of the Habanera or the Toreador aria. It's far easier to recall her first scene – overtly sexual as she sings of l'amour to the soldiers outside the cigarette factory – than it is to think of the aria from Act III where the tarot cards predict her brutal death. For opera's most enduring femme fatale is killed by Don José, the man she ruthlessly discards; that is, at least, until a production in 2018 put the weapon in her hand. The early months of this year are rewriting her character from a fresh perspective. From a new production by Barrie Kosky opening this week at London's Royal Opera House, to the world-renowned flamenco dancer María Pagés bringing her show Yo Carmen to Sadler's Wells, is a character of male invention becoming a feminist icon?
You might also like:
The subversive power of calypso
The forgotten bard who shaped pop
How to learn the piano in six weeks
The mesmerising story about the Spanish gypsy girl has been produced and reproduced thousands of times since Prosper Mérimée's novella Carmen was published in 1845, and was famously adapted into an opera by George Bizet and his two librettists in 1875. After its 33rd performance Bizet tragically died from heart disease – perhaps the show's appalling reviews were the last straw – and he never lived to see the show become a perennial success.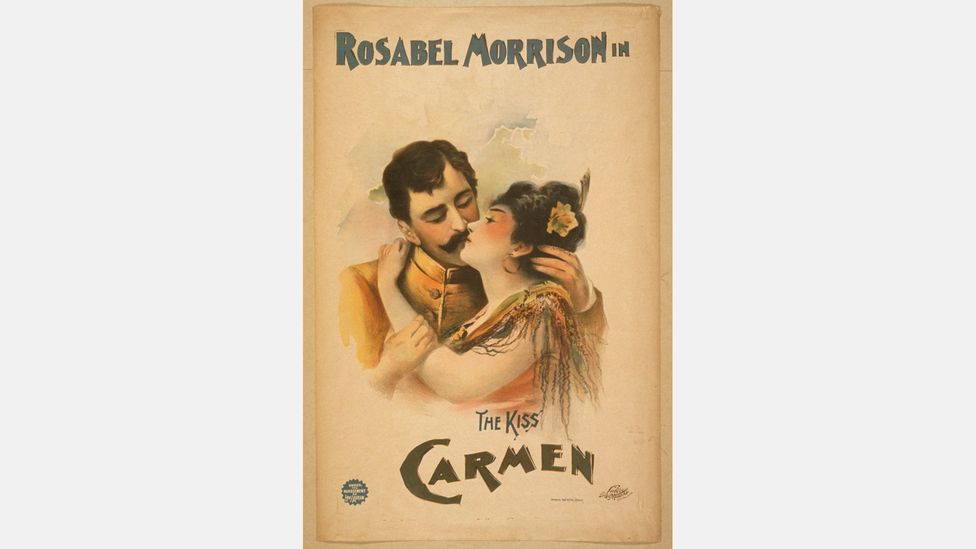 Rosabel Morrison in Carmen from a production dating c 1896; Mérimée's novella has been reproduced thousands of times (Credit: Alamy)
What is so enduring about Carmen? Originally set in 19th Century Seville, the story centres around Don José, a soldier who has the misfortune to be seduced by the eponymous gypsy. She is as loveable and hedonistic one moment as she is sardonic and cold-blooded the next. All in all, a tough woman to love; especially when she loses interest and moves on to the attractive bullfighter who's new in town. Don José eschews his job, the comfort of home and his childhood sweetheart Micaëla to doggedly pursue Carmen until he realises he can never have her – and if he can't have her, no one can. The opera ends with Carmen meeting him outside the local bullring and telling him once and for all she doesn't love him; he stabs her and declares "Oh Carmen, my beloved" as the curtains close.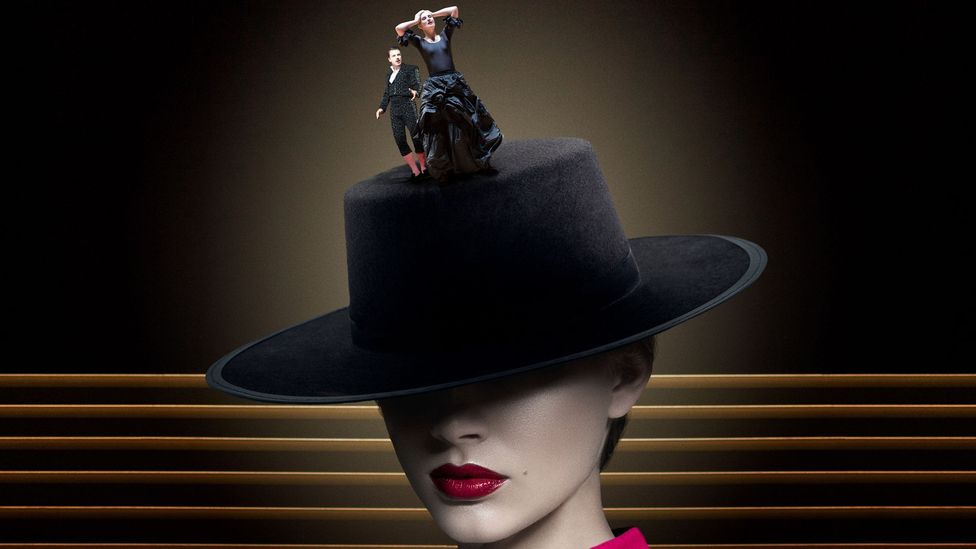 A new production of Carmen opens at the Royal Opera House in London this week (Credit: Royal Opera House)
Four hundred years of opera is a history of misogyny – Barry Kosky
That is, at least, how most of us are used to seeing the opera end. In January, Carmen made the headlines with a production in Florence that sees her shoot Don José with his own pistol rather than face death herself. The producers said that they had changed the ending in response to the number of women who are killed by their partners every year – something that's known as femminicidio in Italy - though as a news story it was quickly associated with the zeitgeist of the #MeToo movement as well.
'It's about her'
Barrie Kosky, the director behind the Royal Opera House's new production of Carmen, is sceptical. "I don't think by saying she kills him and survives really investigates in any serious way or complicated way the story of the opera.
"I don't think opera is about who kills, who survives. There's been three hours before that. Let's be serious. Four hundred years of opera is a history of misogyny. Really! It's all about hysterical women, sick women."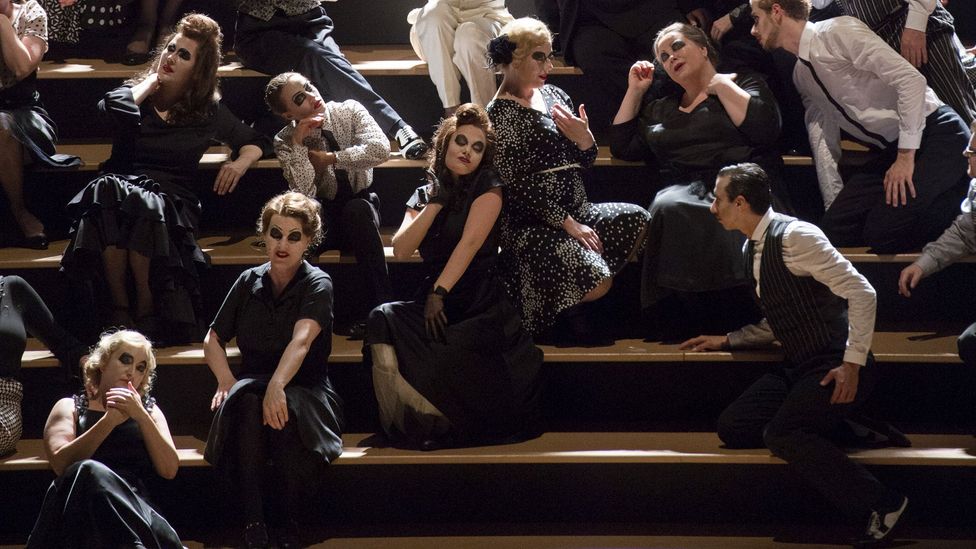 Barrie Kosky's new production at the Royal Opera House has a different ending (Credit: Royal Opera House)
But Kosky has also chosen to end his opera in a different way. Bizet never had a chance to fully orchestrate much of the music he intended for Carmen, and so Kosky and his team did some investigating and orchestrated it themselves. "Covent Garden audiences are going to hear for the first time the very original idea of Bizet, a strange ending where the Carmen motif comes back. So it doesn't finish with a dead woman and the weeping tenor, she comes back. Her music comes back. It's about her."
In fact, Carmen gets up after being supposedly stabbed to death and cheekily shrugs at the audience right before the lights cut and the curtains draw. It's reminiscent of Charlie Chaplin's A Burlesque on Carmen, which totally parodies the story we're familiar with; Darn Hosiery (Chaplin's play on Don José) stabs Carmen and himself with a fake knife before they both stand up and laugh it all off. In this production, there is a similar joviality, despite the fact that Carmen shrugs at us from beyond the grave. Irrelevant of the life that Kosky gives the opera, we should remember that Carmen still loses hers at the hand of a violent former lover.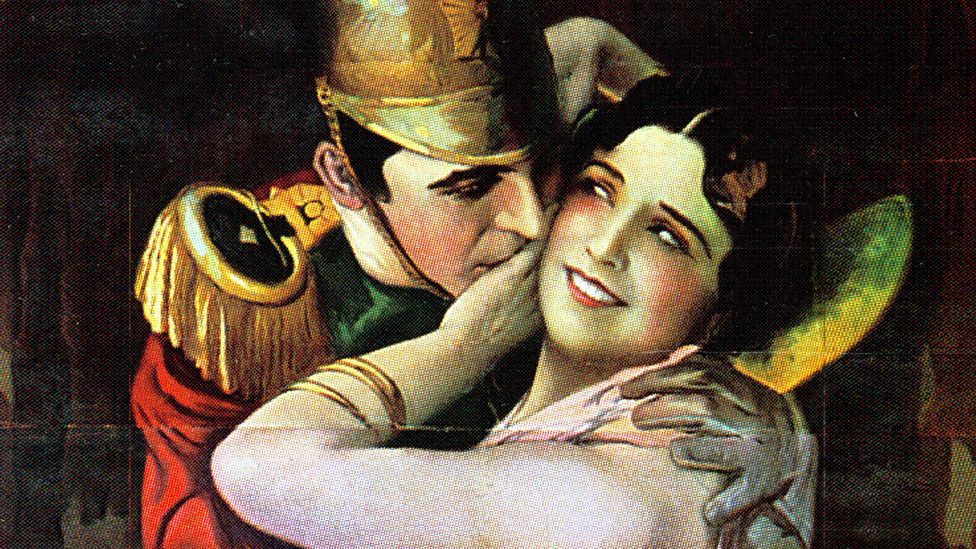 Don José doggedly pursues Carmen until the end: he stabs her as the curtains close (Credit: Alamy)
In a set that evokes The Great Gatsby more than it does Andalusia, Kosky's Carmen is delightfully gamine and androgynous in 1920s costumes that range from a matador's suit to a white shirt and trousers and finally to a big, black, vampy dress with a huge train. She's a far cry from the customary long-haired, buxom gypsy Carmen. Kosky agrees. He bans his Carmens from having their hands on their hips and "using their breasts as magnets. If anything, Carmen uses her voice like a siren to draw men towards her."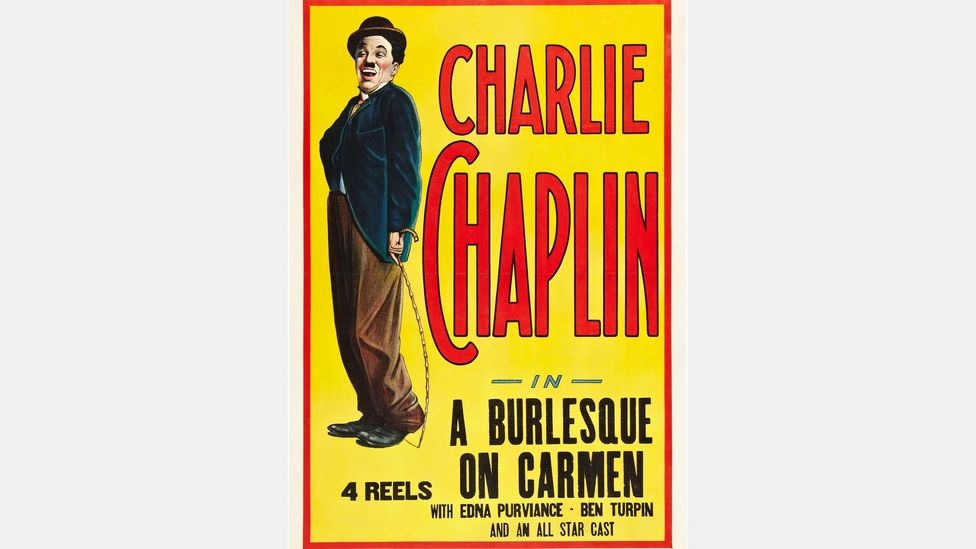 The ROH production reflects Charlie Chaplin's A Burlesque on Carmen from 1915, which parodies the well-known story (Credit: Alamy)
It's fascinating – and modern – to see a Carmen that flouts stereotyped portrayals and appears to author the opera for herself. The dialogue that many are familiar with in the opera is compressed and replaced by one long narration from a mysterious figure over the tannoy that we assume must be her. Kosky calls it a "hallucination review" that's "like a strange, erotic bedtime story." He says "it was very important for me that Carmen presented her life to the audience, or a chapter of her life, her last chapter – in the form of a sort of theatrical review. Which means we could be very playful and ironic and we don't have to be the sort of doom-laden, sultry gypsy Carmen on the stage. We can be much more playful, which I think is suited to the music."
'Perceived exoticism'
It's ironic that so many of us associate Carmen with southern Spain when it was a story created by a Frenchman and then adapted into an opera by another Frenchman. The 'Spanish' sound we assume we are hearing comes from an era where French Romantics were obsessed with the perceived exoticism of Spain, and composers like Bizet and Maurice Ravel delighted in mimicking Hispanic sounds, such as the Phrygian mode. The one exception is the Habanera; it's now believed that Bizet actually stole this melody from El Arreglito by Spanish composer Sebastián Iradier, idly assuming it to be a nameless old folk tune.
She's an invention. An invented character. Solely for the service of showing her passion, her misery. It's totally masculine – María Pagés
Somebody who's overwhelmingly familiar with this stereotyping of Spanish music – and Spanish women – is world renowned flamenco dancer María Pagés. Born in Seville just like the mythical Carmen, Bizet's music and story has been a part of her life since she was a little girl. "It's a totally foreign look at Andalusian women," she says. "I think that this has contributed a lot to the stereotypes around the Spanish woman that's transcended to flamenco. It's influenced what people have in their head. It's not the reality."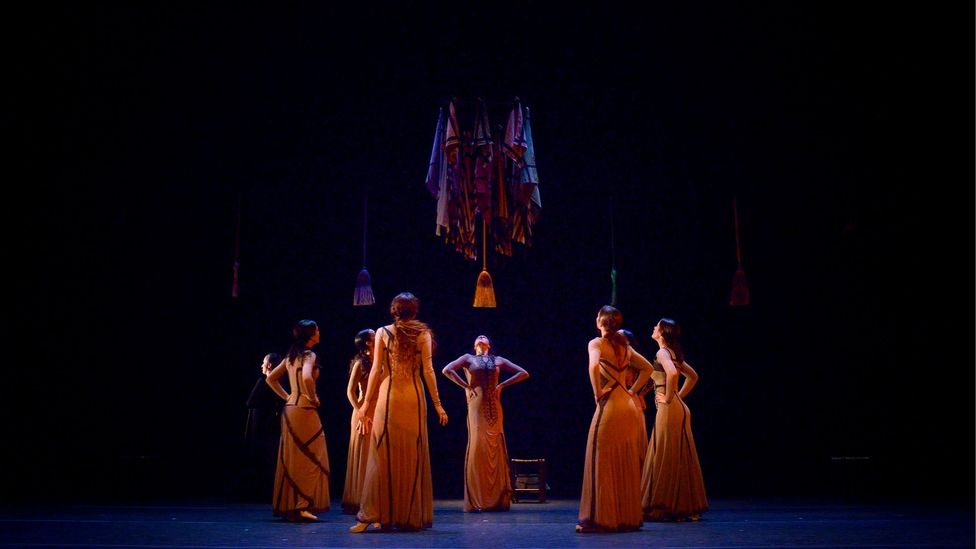 Flamenco dancer María Pagés is bringing her all-female company of dancers to Sadler's Wells for Yo, Carmen (Credit: David Ruano/Sadler's Wells)
Now she is bringing her company of dancers to Sadler's Wells in London to perform a work that she says she could only produce now that she's in her fifties: Yo, Carmen. Literally 'I, Carmen,' it's a show that's entirely dedicated to womanhood and attempts to rewrite opera's most notorious femme fatale out of the shallow, misogynistic characterisations of Merimée and Bizet's fantasies.
"She's an invention. An invented character. Solely for the service of showing her passion, her misery. It's totally masculine." Pagés bluntly says, "it's not a character for me."
Yo, Carmen is instead about reflecting on what being a woman really is – the 'yo' is collective and stands for every member of the all-female dance company, as well as the women who have authored the many poems that are also appearing in the performance. The music is a delicious combination of Bizet and true, live flamenco. "In this work we are investigating, we're interviewing women from different cultures and countries what's successful, what fails. Only with 50 years can I possibly speak about what a woman is. It's from life experience."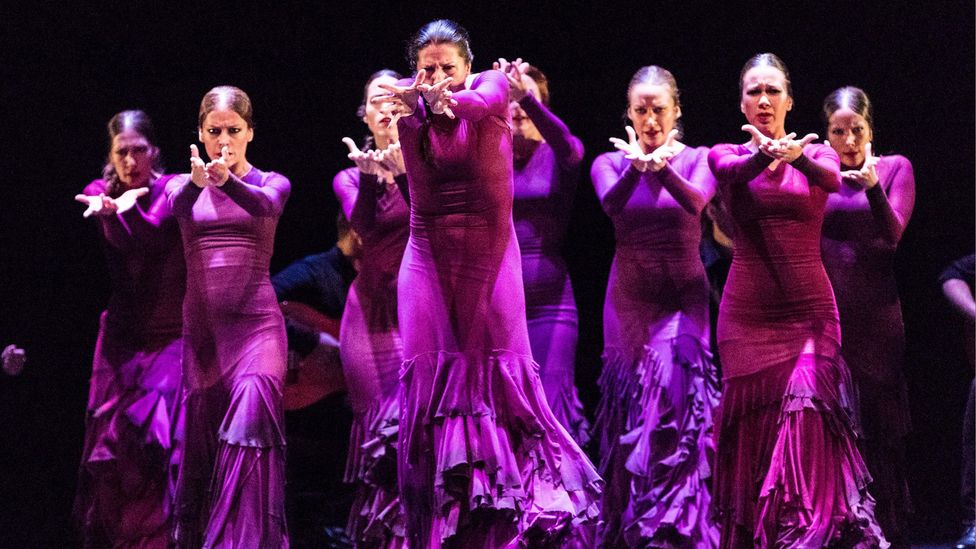 Yo, Carmen rejects the idea of donning a suitable gender role by putting the dancers in costumes the colour of different skin tones (Credit: Alamy)
One of the fruits of these interviews with women from other cultures has been the use of colour in Pagés' show. She believes that constructing a female character is often too much about artifice; you put on makeup, earrings, a necklace. Instead, Yo, Carmen rejects this idea of donning a suitable gender role by putting the dancers in costumes the colour of different skin tones, to represent nakedness and women as their true, unadulterated selves. "And the colour red only appears so that it can be taken away. It is a colour always applied to Carmen, and so we wanted to take this artifice away as well." Instead, some of the costumes will contain purple – the colour of passion in Japan.
I asked her if she was somehow including Don José in her piece. "Don José didn't interest me at all!" she declares. "The first thing I did to get rid of the artifice was to get rid of him! Yo Carmen is not the story of Carmen of Merimée. It's the reflection and the challenge to try and tell the story of real women, getting rid of all the stereotypes that we've had all our lives – one of them being Carmen."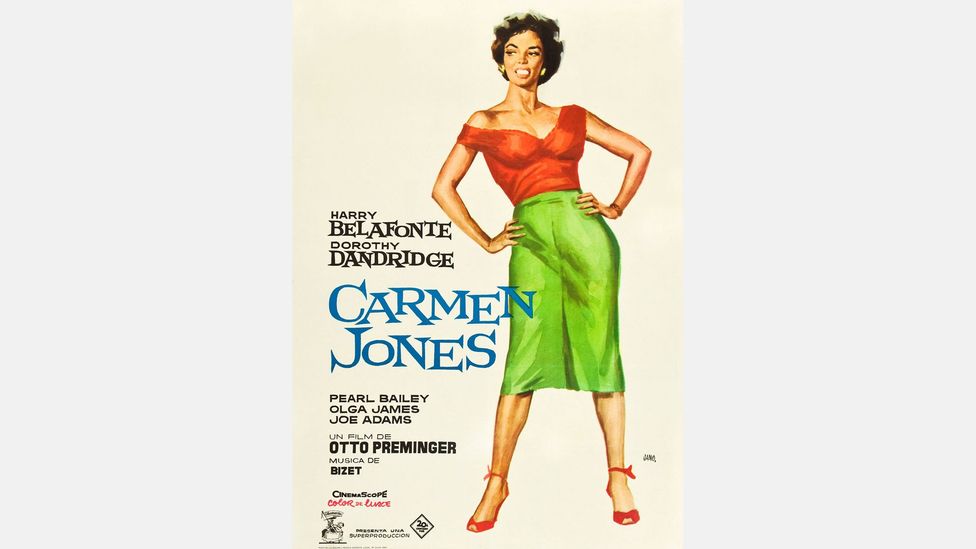 Carmen Jones, a 1954 musical starring Dorothy Dandridge and Harry Belafonte, is one of the many reworkings of the original story (Credit: Alamy)
Can a Spanish gypsy femme fatale invented by a man be reconstructed into a symbol of universal womanhood by a flamenco dancer who is actually from Seville? It's certainly an exciting idea. What is more exciting is that an opera from the 19th Century is continuing to encourage conversation in 2018; creatives across art forms are looking at both the nuances and perhaps the underdeveloped sides of the Carmen character to tell their own stories.
Violence is a very fundamental ingredient of theatre, from the Greeks – Barrie Kosky
But it is important – and correct – to continue probing the original opera's misogyny. Carmen's fate is decided by the men she chooses and her desire to be eternally free costs her her life. This fatality is what makes the story so deliciously tragic for an audience, but it's not an activist opera. Other productions and adaptations also do not do Kosky's service of imbuing the piece with a more feminist approach. When we were reflecting on the Florence opera house's new ending and the question of male violence against women, Kosky said "If people want to investigate this very important subject matter then write new pieces." It could be the case that, while Carmen says a lot, it may not quite say enough.
"Also, let's be careful to say that violence is a very fundamental ingredient of theatre, from the Greeks. Violence unfortunately is a very fundamental part of our lives, good or bad. And in the safe space of the theatrical space, where anything can happen, we suspend our belief to investigate these things. So I'd hate to see a whitewashing of the history of Western theatre and not an embracing of the fact that this idea of violence is not new."
If you would like to comment on this story or anything else you have seen on BBC Culture, head over to our Facebook page or message us on Twitter.
And if you liked this story, sign up for the weekly bbc.com features newsletter, called "If You Only Read 6 Things This Week". A handpicked selection of stories from BBC Future, Culture, Capital and Travel, delivered to your inbox every Friday.