No longer able to fly, the Son of Krypton would still fight a giant spider. This is the story of a film undone in 'development hell,' writes Nicholas Barber.
S
Since 2013, Superman has been in a film of his own, a team-up film with Batman, another team-up film with the rest of the Justice League, and two different Lego Movies. True, not all of these films could be described as critical triumphs, but they do make one thing clear: the executives at Warner Bros love to put Superman on the big screen. But that wasn't always the case.
At the last minute, Superman was grounded – the money went to Will Smith's Wild Wild West
Back in 1998, a decade after the dismal Superman IV: The Quest for Peace had put paid to the Christopher Reeve franchise, the original superhero was all set to take flight once again. And his new film could hardly have seemed more promising. There was an Oscar winner in the title role. A soon-to-be Oscar winner was playing his follicaly-challenged nemesis, Lex Luthor. The director and producer had collaborated on an earlier superhero blockbuster. Even the title was optimistic: Superman Lives. But then, at the last minute, Warner executives called the whole thing off. Superman was grounded, and the studio spent the money on Will Smith's Wild Wild West instead.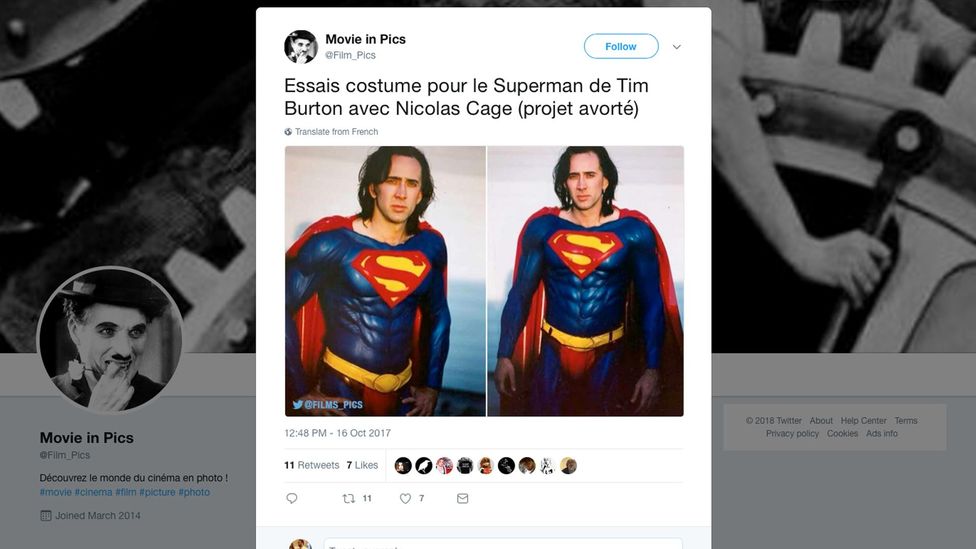 Nicolas Cage was set to star as the Man of Steel in Superman Lives and underwent test photography in costume as part of the pre-production (Credit: @Films_Pics/Twitter)
Oddly enough, the origin of Superman Lives was The Death of Superman, a run of comics which killed the character in 1992, only to bring him back to life in 1993. Much to the amazement of everyone at DC Comics, this storyline made headlines around the globe, and the issues covering Superman's demise sold a record-breaking six million copies. "We were stunned," says Mike Carlin, the editor of the Superman comics at the time. "I can't believe people went for it as hard as they did."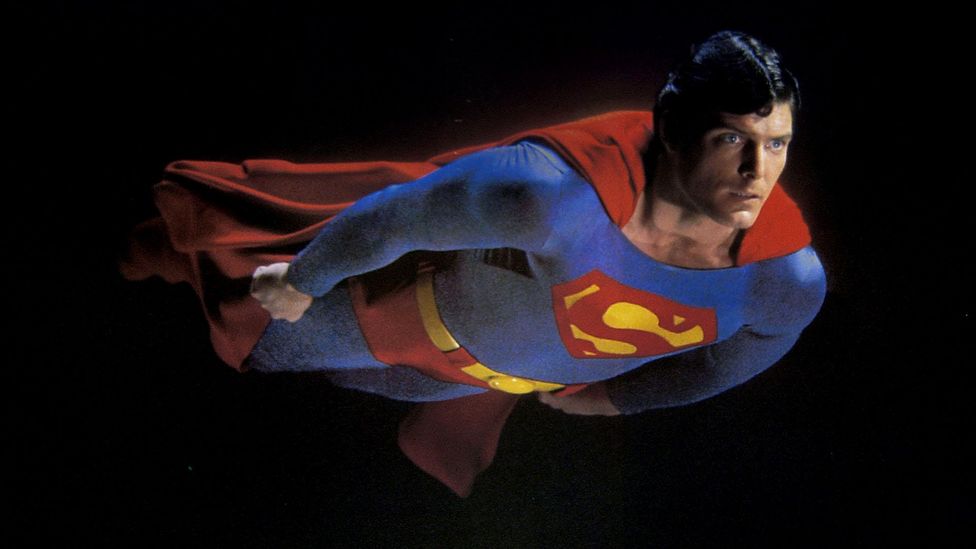 Christopher Reeve's performance as Superman remains the most acclaimed of any superhero movie – but his final film in 1987 was a critical and financial disaster (Credit: Alamy)
Jon Peters, who produced 1989's Batman film starring Michael Keaton, saw an opportunity. He bought the movie rights, and did a deal with Warner's president of worldwide production, Lorenzo di Bonaventura, whereby they would adapt The Death of Superman together. Not that they stuck to the plot that had unfolded in the comics. Jonathan Lemkin wrote a script entitled Superman Reborn in which the Man of Steel is killed, but passes on his powers to a son he has with Lois Lane. When that screenplay didn't fly, Gregory Poirier wrote one in which our hero comes back to life without his powers, and only regains them after he has recuperated in a robotic exoskeleton.
The conditions: Superman couldn't fly nor wear his iconic costume but had to fight a spider
In 1996, this script was shown to Kevin Smith, who had just written and directed his microbudget debut, Clerks, and who was known in Hollywood as a superhero-obsessed über-geek. But Smith loathed everything about Poirier's screenplay, starting with its title. "Might as well have just said 'Superman Remarketed For a New Generation,'" he cracked. In homage to Fletch Lives, the Chevy Chase comedy, Smith suggested changing the title to Superman Lives. Warner's executives were so impressed that they commissioned him to write a script of his own.
Creative Kryptonite
Smith was then sent to Peters' Los Angeles mansion for a meeting – and he has been telling audiences at his stand-up shows about this meeting ever since. Notoriously, Peters declared that Smith should have three strictures in mind when he was drafting his screenplay. First, Superman wasn't allowed to fly. Second, Superman wasn't allowed to wear his iconic blue-and-red costume. And third, Superman had to fight a giant spider. "OK, man, I'll spider it up for you," shrugged Smith, and he wrote in a fiendish arachnid he dubbed the Thanagarian Snare Beast.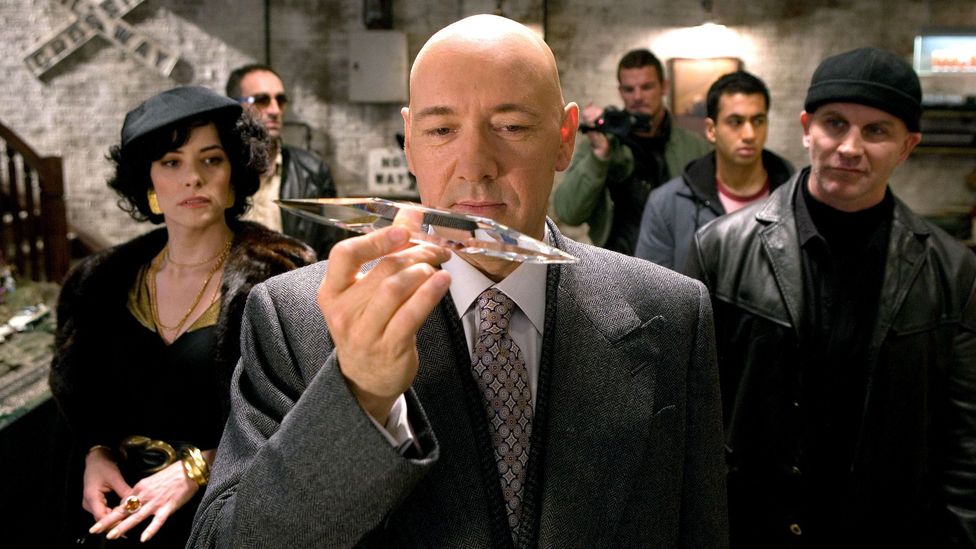 Some of the ideas for Superman Lives, including Kevin Spacey as Lex Luthor, survived for Superman Returns, a 2006 film that evoked the style of the Reeve movies (Credit: Alamy)
Peters denies that he ever set the first two conditions, but he is proud of the giant spider, and he had plenty of other curious notions about the ideal Superman film. For instance, Smith had dreamt up a scene in which the main villain, Brainiac, visits Superman's arctic retreat, the Fortress of Solitude. But Peters insisted that Brainiac should be intercepted by Superman's guards – which happened to be polar bears. Why, Smith wondered, would the strongest man on the planet need guards? And why would he want other people (or bears) to keep him company in a place with "solitude" in its name?
Almost as puzzling was Peters' belief that he and Smith understood Superman "because we're from the streets". Never mind that the character is a god-like extra-terrestrial who grew up on a Kansas farm, and who is defined by his unwavering nobility, Peters envisaged him as a vicious back-alley brawler. And he wanted Sean Penn to play the role because Penn had "the eyes of a violent caged animal – a killer".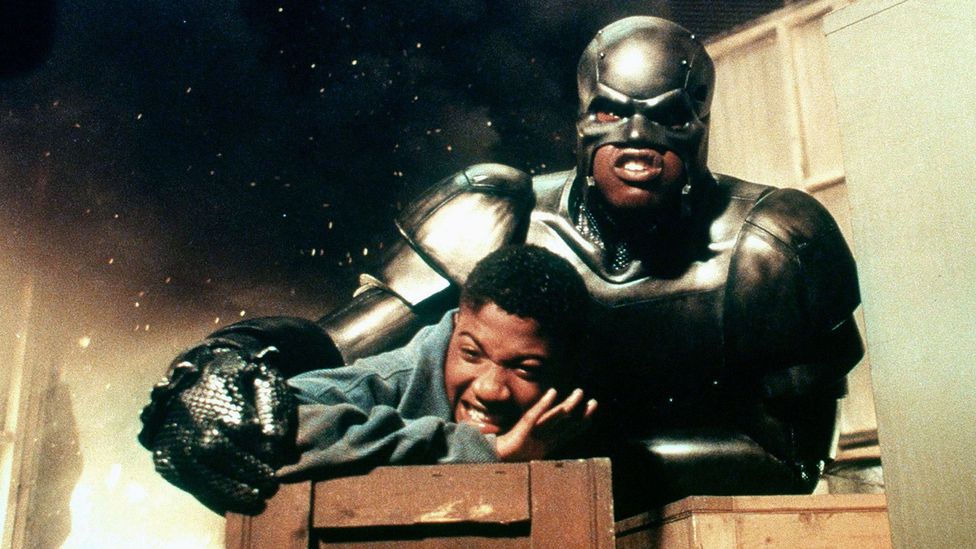 The failure of a film tangentially related to Superman called Steel, starring Shaquille O'Neal, was responsible in part for Warner Bros shelving Superman Lives (Credit: Alamy)
It's tempting, upon hearing these anecdotes, to blame Peters for everything that went wrong with the enterprise, but he must have done something right: having produced Tim Burton's first Batman film, he lured Burton back to direct Superman Lives. But Burton had his own vision for the character. In his eyes, the Last Son of Krypton wasn't a street fighter or a caged animal, but a geeky outsider – a loner so reminiscent of Edward Scissorhands that the crew nicknamed him "Edward Supermans". Determined that the film should explore how alienating it felt to be an actual alien, Burton threw out Kevin Smith's jokey script, and brought in Wesley Strick, a screenwriter who had worked with him on Batman Returns.
Other than Peters showing off his wrestling moves, everything seemed fine
He also chose a leading man who would be convincingly uncomfortable in his skin, Nicolas Cage. Comics fans were sceptical. Much like Michael Keaton, whom Burton had picked to play Batman, Cage was less square-jawed and macho than the average superhero. But there was some logic to the casting. The previous year, Cage had starred in a hugely successful action movie, Con Air, and he was undoubtedly committed to the role. In 1997, he had paid a fortune for a rare copy of the 1938 Action Comics magazine which introduced Superman to the world. And in 2005, he would give his own son Superman's Kryptonian name, Kal-El. With Cage donning the red cape, and with a supporting cast that included Kevin Spacey as Lex Luthor and Chris Rock as Superman's buddy Jimmy Olsen the film was getting off the ground.
A bird? A plane? A dud?
Many of these developments are chronicled in What Happened? The Death of Superman Lives, a behind-the-scenes documentary which shows how agonisingly close the project came to completion. In the canon of superhero what-ifs and might-have-beens, there are several which were never much more than words on paper, such as James Cameron's Spider-Man and Darren Aronofsky's Batman: Year One. But years of toil and over $10m (£7.18m) of pre-production money were invested in Superman Lives. Roomfuls of artists sketched everything from the architecture of Krypton to a menagerie of monsters. Teams of costume designers and technicians fashioned moulded silicon bodysuits for Cage to try on. Digital effects companies ensured that audiences would believe a man could fly. If it weren't for Peters' habit of dropping in on the artists and demonstrating his wrestling moves, everything would have been running smoothly.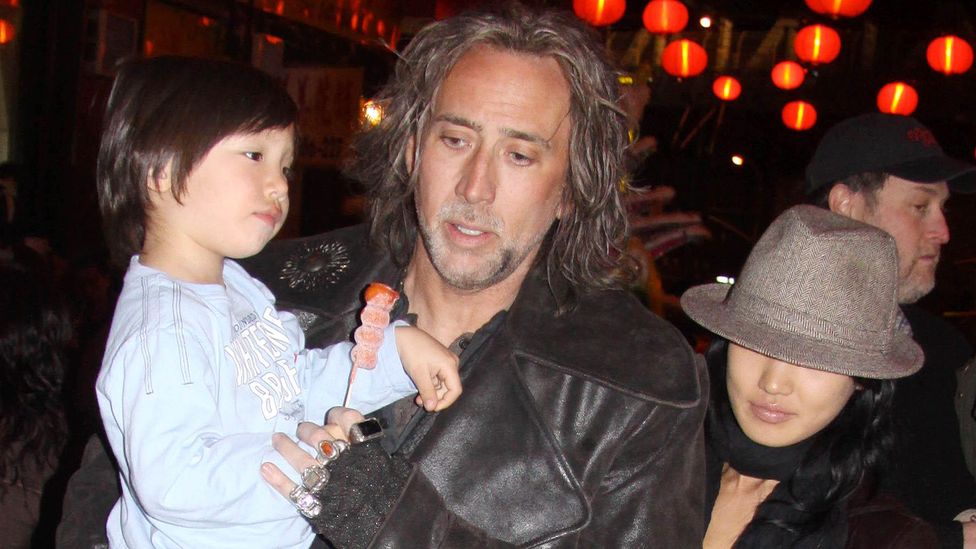 Cage may have had to hang up his cape, but his Superman fandom endures – in 2005 he named his newborn son Kal-El, after the Man of Steel's Kryptonian name (Credit: Alamy)
The only obvious snag was that Burton still hadn't figured out which story he was telling. Reluctantly, he let Strick go and replaced him with Dan Gilroy (who would go on to direct Nightcrawler and Roman J Israel, Esq). But even after months of rewrites, the screenplay wasn't finished. The problem, it seems, was that between Peters' ideas, Burton's ideas and the commercial concerns of Warner's executives, there were just too many plots and themes to squeeze in. Superman had to discover he was from Krypton, and he had to get engaged to Lois Lane. He had to die, come back to life without his powers, recover his powers as long as he wore his exoskeleton, and then recover his powers without the exoskeleton. He had to fend off a gang of ninjas after Lex Luthor poisons Metropolis's water supply (a scene more suited to a Batman film), and he had to defend the Earth from a horde of aliens. And, of course, he had to wrestle with a Thanagarian Snare Beast. It was too much. Not even someone who is faster than a speeding bullet can manage all that in a two-hour running time.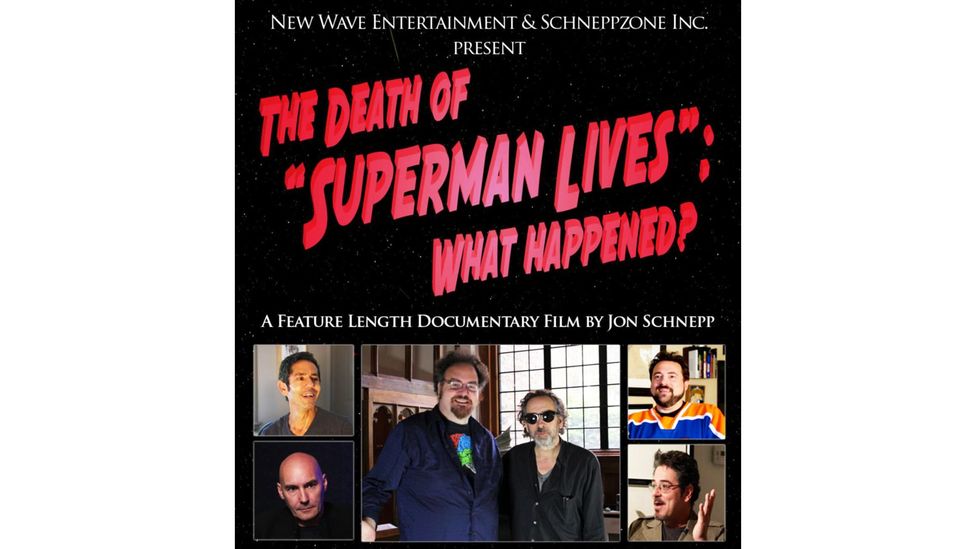 Jon Schnepp directed a documentary, released in 2015 after being partially funded by Kickstarter, called The Death of Superman Lives: What Happened? (Credit: Alamy)
And so it was that, with just three weeks to go before the film was due to begin shooting, Burton and Gilroy were called into Warner's offices and told that Superman Lives was dead. The theory espoused by the What Happened documentary is that Warner was reeling from 1997's succession of big-budget flops, including Kevin Costner's post-apocalyptic bomb, The Postman, and a woeful Superman spin-off, Steel, which failed to make a movie star of Shaquille O'Neal. The clincher was Joel Schumacher's campy, pun-stuffed turkey, Batman & Robin – a factor which infuriated Burton. He had launched a series of Batman blockbusters, and he was getting ready to launch a series of Superman blockbusters. Schumacher had scuppered them both. 
Burton can take some consolation in the knowledge that many of his team's concepts did eventually make it into cinemas. In 2006, Superman Returns had Kevin Spacey as Lex Luthor; 2016's Batman vs Superman: Dawn of Justice had Superman being killed; 2017's Justice League had him being brought back to life. As for Peters, he must have been delighted by the climactic battle in 2013's Man of Steel. It ended with Superman breaking the neck of the evil General Zod – so for a moment, at least, he was a killer with the eyes of a violent caged animal.
If you would like to comment on this story or anything else you have seen on BBC Culture, head over to our Facebook page or message us on Twitter.
And if you liked this story, sign up for the weekly bbc.com features newsletter, called "If You Only Read 6 Things This Week". A handpicked selection of stories from BBC Future, Culture, Capital and Travel, delivered to your inbox every Friday.