The Mobile Photography Awards showcase the most talented smartphone snappers. BBC Designed looks at the most striking architecture images shortlisted in this year's competition.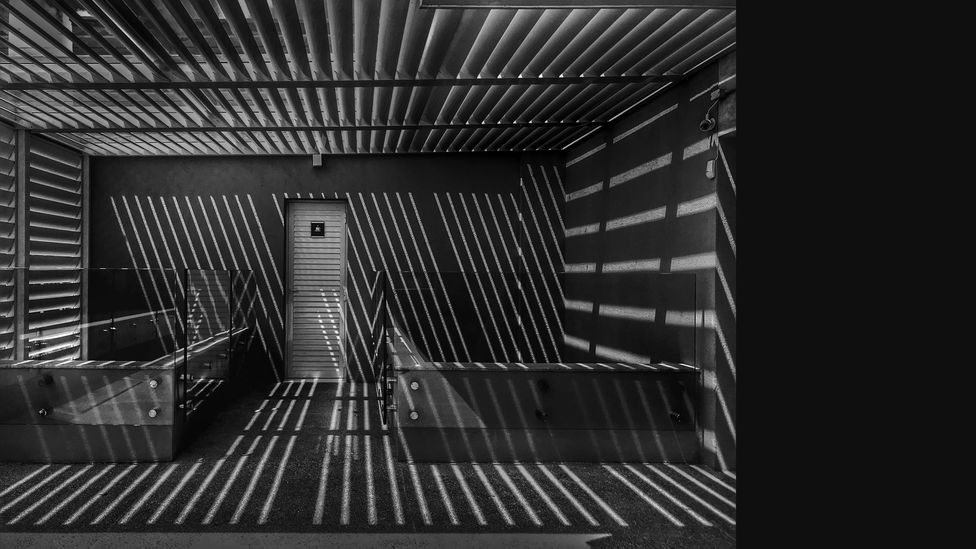 (Credit: Joao Batista Sousa)
It's easy to forget that the first iPhone was released just over ten years ago, in 2007.
In the decade since, smartphones and their embedded cameras have become an extension of ourselves. These cameras and their capabilities – sometimes surpassing expectations at extraordinary rates – may have created a challenge for the digital camera market but they have also sparked their own kind of boom in digital photography, alongside photo-led social media apps such as Instagram.
The Mobile Photography Awards, an international contest founded in 2011 to recognise, foster and celebrate the talent and imagery of the mobile photo and art communities, has announced the winners of its seventh annual competition. Looking at the Architecture and Design category alone, the images, all captured on a smartphone, iPod or tablet, are astounding.
The overall winner for this category was Joao Batista Sousa from Brazil with his image Crossed Lines. "I chose Sousa's Crossed Lines because he nailed every element I look for in a great photograph," says James Bacchi, the judge for this category and co-founder of ArtHaus Gallery in San Francisco, US. "A great image begins with an original point of view of something seen many times before. This can be as simple as capturing a new angle or perspective, or playing with the subject's surroundings. I want to be captured, arrested and held for ransom by the image. While I appreciate the technical wonders of apps, I also want to feel the purity of the image and the moments in which it was photographed. Light, perhaps, is most important."
Self-taught photographer Sousa took this photograph on the rooftop of the Museum of Photography in Fortaleza in Brazil, a modern building designed by Marcus Novais Architects. This sinuous and striking building enticed Sousa with its play on light. He explains: "Fortaleza, in the north-east region of Brazil, is known for its intense light at all times of the year. The shadows and lines that the terrace projected on to the walls seduced me as a photographer." A keen exponent of Brazilian architecture, Sousa likes to include architecture in his photography as an identifying element of local culture.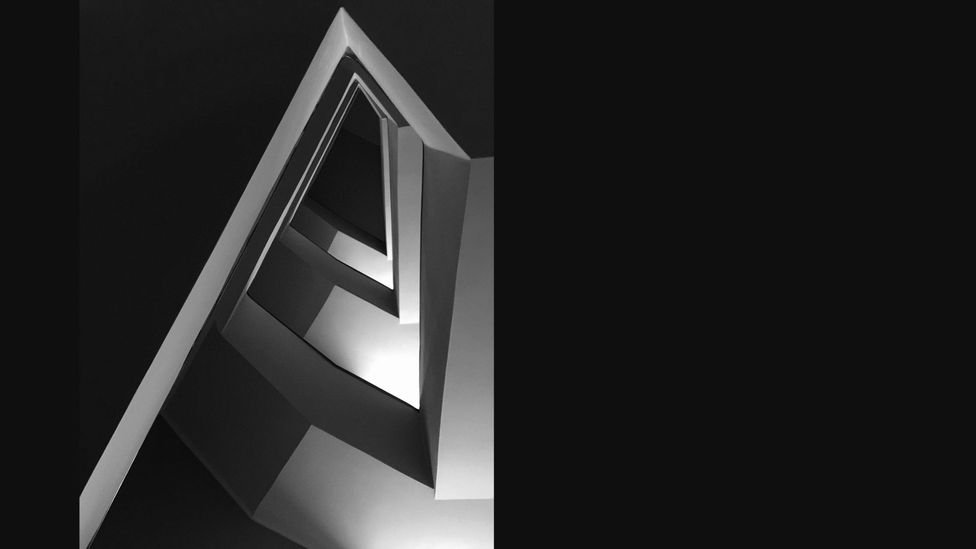 (Credit: Dariusz Sobiecki)
Dariusz Sobiecki's photograph entitled Modernist Elegance was captured in his home country of Poland. It depicts a 1930s tenement house, since converted to a guesthouse; the interior is the theme of this image.
"The original shape of the interior played so beautifully with the light coming through the large windows, that I knew what to do then," he explains, describing the moment he took this photograph. Despite being an amateur photographer he has dedicated his time to exploring the rich heritage of modernist architecture of his native harbour city, Gdynia.
Graceful geometric designs inspire him, as did the staircase in this photograph, . contrasting with the rather modest and predictable exterior of the building.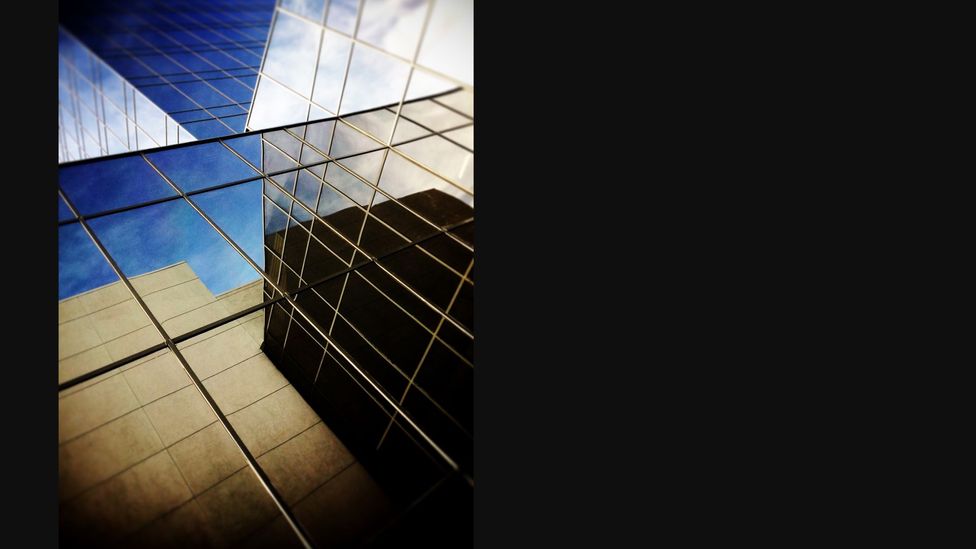 Office building, Beverly Hills
As a local of New York, Pierre Hauser has been researching and taking many architectural photographs recently, intent on isolating interesting abstract patterns within larger structures.
While on a visit to Los Angeles for a documentary film event, he was struck by the beauty and structure of this office building. "I liked the colour combination of blue, white, beige and black that reflected in this photograph; I liked the way the diagonal lines form several Vs that pull the eye down the centre of the image, and I liked that it feels slightly unsettling – something about the irregularity of the shapes and the asymmetry," says Hauser of his image.
"I think it's a bit of a puzzle for the viewer – it's tricky to figure out what part of the office building one is looking at and what elements are reflections of adjacent buildings."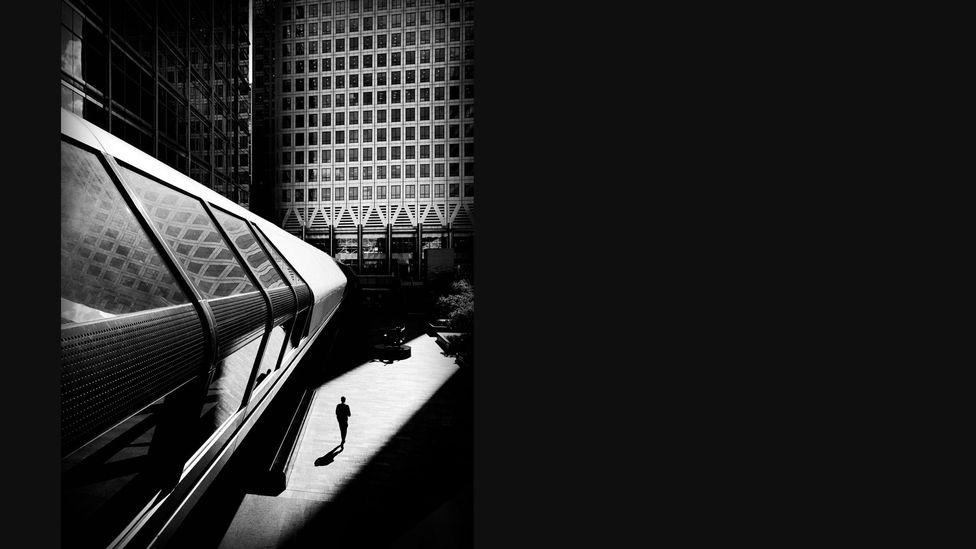 The interplay of water, metal, glass and light makes London's Canary Wharf a unique cityscape and somehow detached from the rest of London.
Amateur photographer Mark Fearnley took this photograph on a sunny day, with tall towers casting long shadows. "I love this particular area of Canary Wharf as it looks very futuristic and on a sunny day the tall skyscrapers cast some amazing shadows, as seen in my shot," he says.
"In this particular scene I visualised a human element before it had happened; I then just sat it out. Luckily, I only had to wait a minute or two for a person to enter the scene, step into the light and then I took the shot."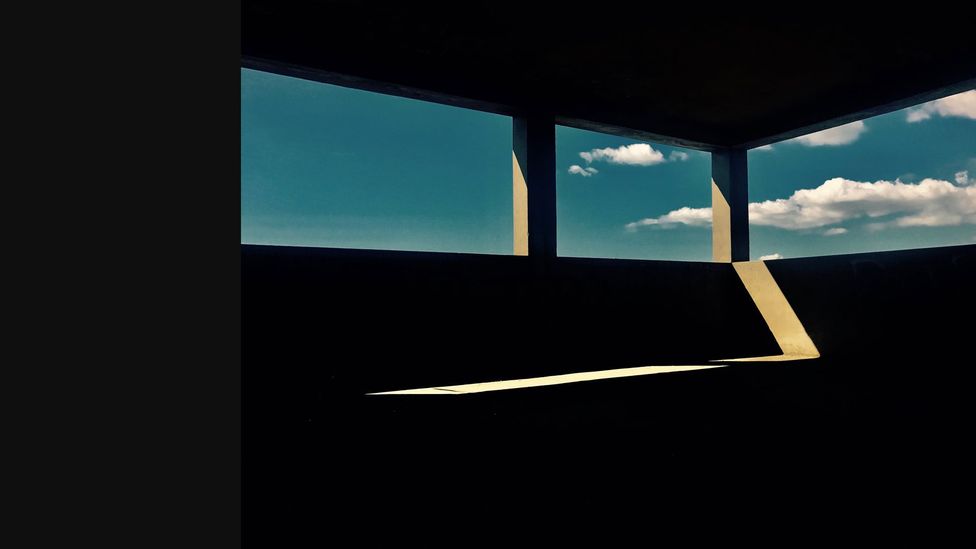 (Credit: Manuela Matos Monteiro)
Captured in an abandoned house in a small village in northern Portugal in August 2017, Manuela Matos Monteiro skillfully framed this photograph.
At first, it almost seems that the clouds have been photoshopped or painted by an artist. The separate elements of the image; the building, the framing, the shadows, the clouds, the space, work together symmetrically, manifesting in a complete but ephemeral presence. "When I took this photograph," Monteiro explains.
"I almost had an epiphany realising this moment was very special and would pay homage to those who design the landscapes, the architects, themselves."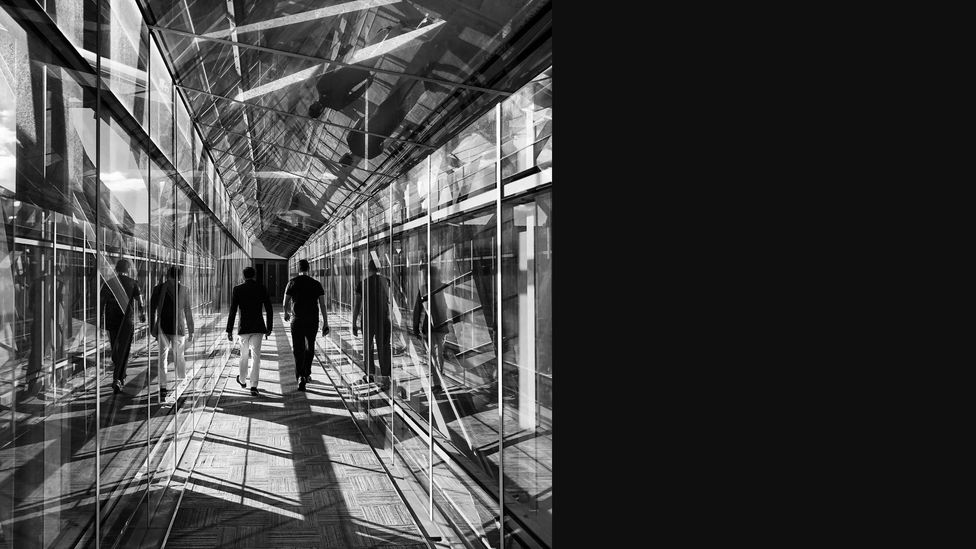 (Credit: Cara Gallardo Weil)
Marques de Riscal hotel & winery, Spain
The complexity and character of the Marques de Riscal Hotel, designed by maverick architect Frank Gehry, was inspired by the Rioja wine region in which it's located.
This photograph, taken in the walkway connecting the main building to the rooms and the spa by Cara Gallardo Weil, excels with the late afternoon light casting complex shadows and reflections.
Talking about her instinctive approach to mobile photography, Gallardo Weilsaid: "I like to shoot with my iPhone as it gives me the ability to be spontaneous, work discreetly and catch moments of life without being obtrusive. Having access to different apps opens up many creative possibilities – one can push an image to the limit or keep it simple."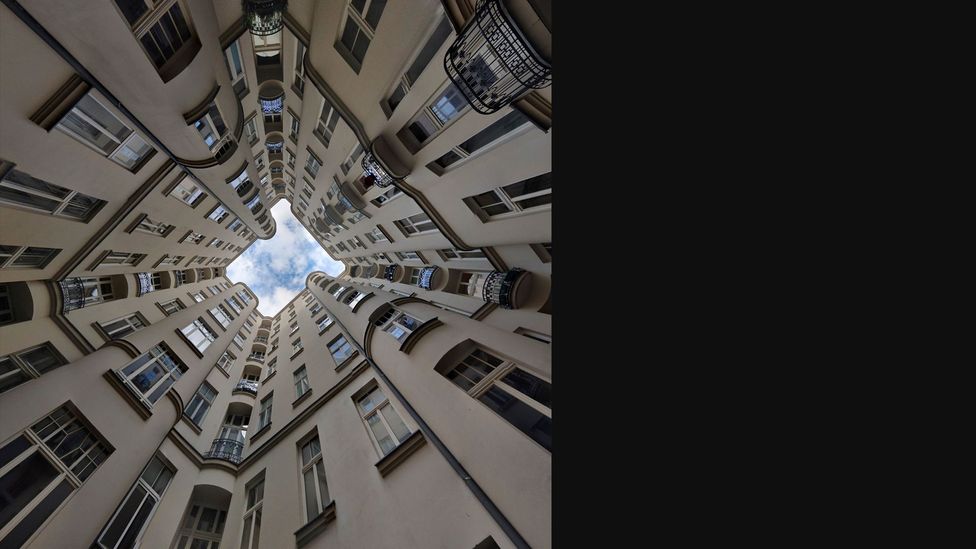 (Credit: Kamil Konrad Kawczynski)
Presenting an almost claustrophobic image with Inside the Yard, Kamil Konrad Kawczynski challenges us to almost see the world upside down, and we are relieved when our eyes are drawn to the sky – a distant, lake-like pool of colour.
Kawczynski captured this shot in the centre of Warsaw, his hometown. "I wanted to prove that having just a smartphone and a bit of creativity everyone can take an interesting shot of architecture," he says.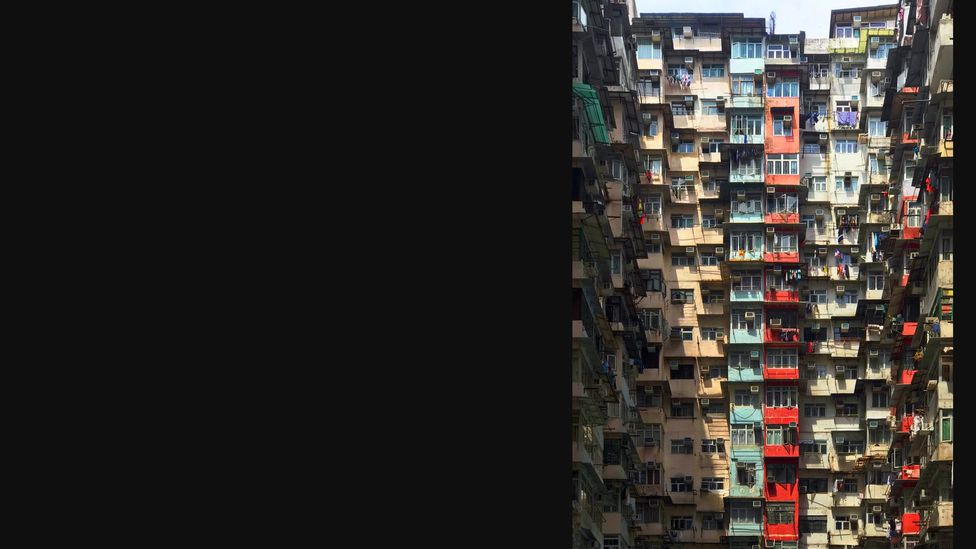 Depicting piles of shallow rooms, originally public dwellings that the government offered as domestic residences, these buildings are some of the most photographed in Hong Kong. Nan Deng captured this image on a sunny morning; most photographers capture it at night.
But Deng was inspired to convey the building with full sun, adding elements of hope.
"I saw it as an inspiration and reminder to everyone that there are always parts which failed to catch up with others during rapid development, either nationwide or personal, but we shall never forget them," he says. "Urbanisation expanded so fast as we grew during the internet era; it is essential to examine and bring light into those parts which were left behind."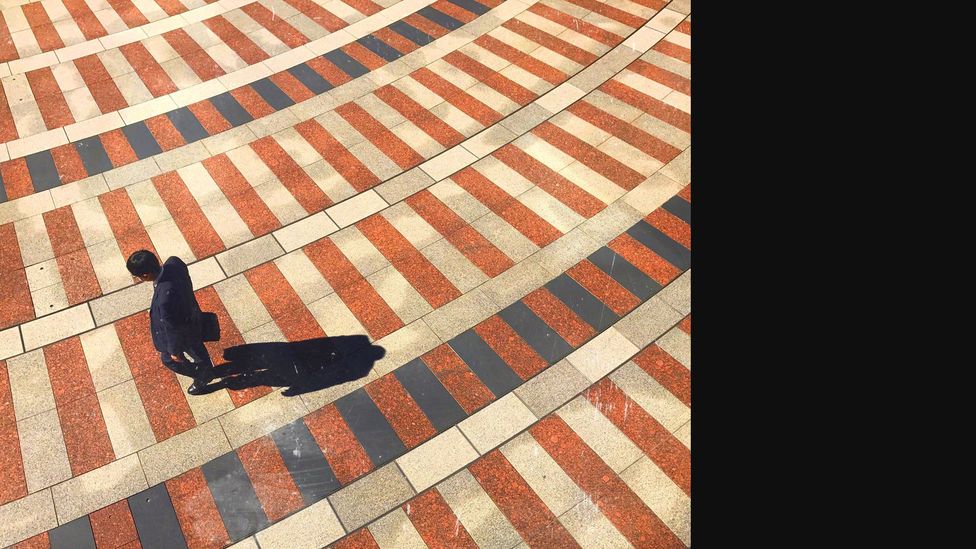 (Credit: Laurence Bouchard)
Captured in Tokyo, Japan, one early spring morning, Laurence Bouchard's image was inspired by the striped patterns of the floor tiling that reminded him of old human-powered treadmills used for grinding grain.
"I wanted to capture a solitary office worker walking over the tiles as if he was on one of those old treadmills," says the photographer.
"For me, it's about people still being on a treadmill of work in modern capitalist societies, particularly in Japan where overtime is still very much a cultural problem. They even have a word 'karoshi' which translates to death from overwork."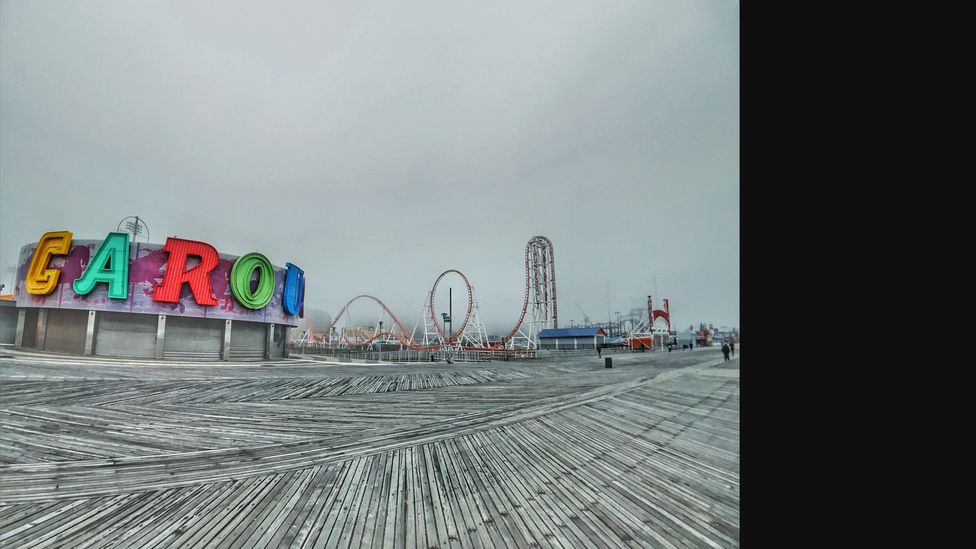 Taken with a third-party wide-angle lens attached to a mobile phone to enhance the expanse of out of season, Andrew B White's urban city image almost looks like we are viewing a clip from an episode of the '70s favourite cartoon Scooby Doo, expecting at any moment to see a devious sea captain chasing Shaggy and Scooby.
The image was taken in New York in the early spring of 2017. "The sparsely populated wooden planks covering the walkway create a graphic pattern with their varied orientations – their monotone finish contrasting with the large bright letters atop of the circular Carousel building," describes the photographer.
"In the distance, we catch view of the winding steel structure of the Thunderbolt rollercoaster while the amusement park fades into the low, rolling, spring fog, there's a sense that this bright fun world is currently in limbo."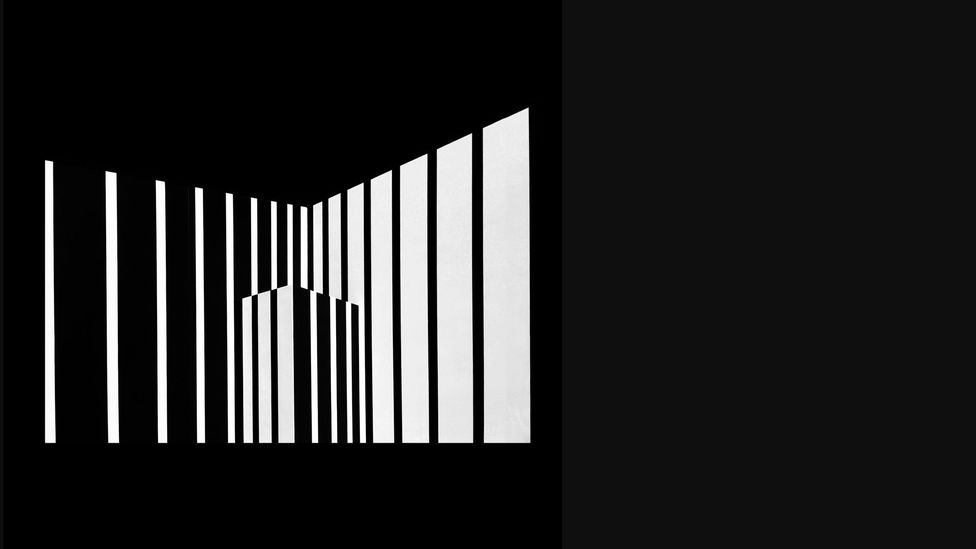 In this image, photographer Glenn Homann interprets the connection between architecture, high contrast lighting and the digital age.
A rather humble local building in Ipswich, UK is transformed into an artistic and abstract composition. Drawn to geometric scenes, light and shadow, Homann shoots instinctively and fast but with a degree of planning.
Proud of his success with his mobile photograph, he explains, "I was even able to start editing the image straight away to see that a monochrome approach had the impact I was looking for."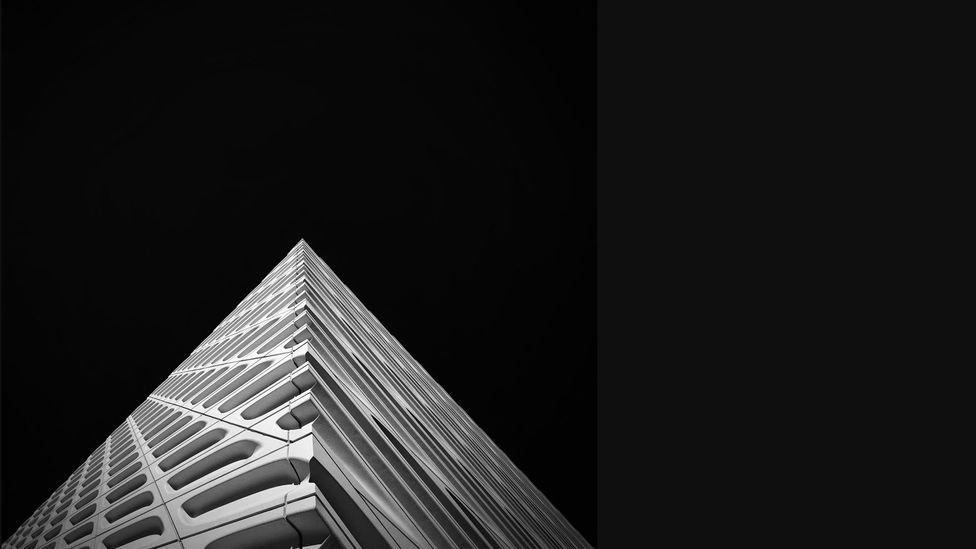 Looking up at The Broad's edge
The Broad Museum in downtown Los Angeles is a $140-million contemporary building designed by New York architects Diller Scofidio + Renfro.
Opened in 2015, it is a photography lover's delight. Photographer Joseph Cyr wanted to document this sophisticated building at an angle he had not seen before, so he positioned himself at the base of the structure, at its southwesterly corner.
"Looking up at the honeycomb façade, the texture and pattern seem to jump into warp speed as they turn the corner; this eye-bending perspective is one of my favourite views of this building."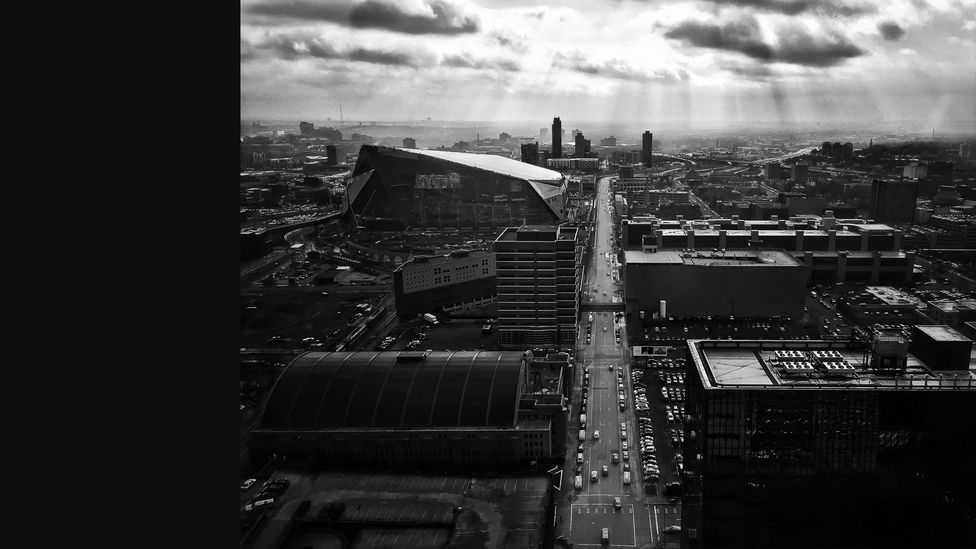 Sixth Street, Minneapolis
"I have a funny story about shooting this photo," says photographer Eric Mueller of his image, depicting an urban dissection.
"It's in a government building in downtown Minneapolis. I had just walked into the lobby, and before I shot anything, I asked the security guard if it was okay to take photographs in the lobby. He looked askance, crossed his arms and said, "You can, but I don't know why you'd want to." Seeing the puzzled look on my face he added, "You should go up to the 28th floor; that's where I'd take a photo in this building.""
At the 28th floor Mueller was excited at the view. It is the only building in the city of Minneapolis that straddles a street in this way. Since this photograph was taken, the building has been remodelled and it's impossible to capture a scene like this anymore.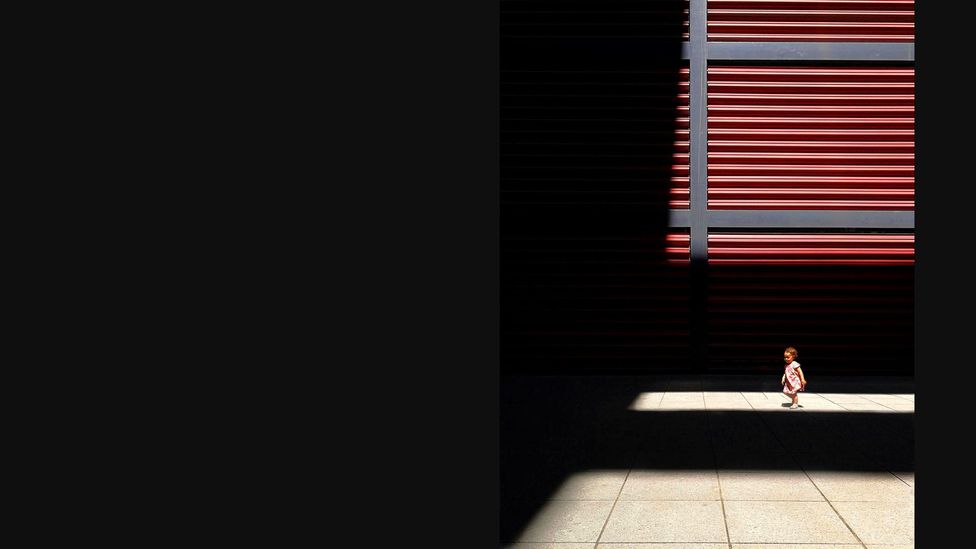 Daniela meets Jean Nouvel
With the intention of capturing some images for a workshop he had been commissioned to present by Huawei Spain, Luis Rodriguez visited the remodelling of the National Reina Sofia Museum in Madrid by the renowned French architect Jean Nouvel.
With his young daughter released from her pushchair and the beautiful light and powerful shadow wielding, he waited for her to step into the lit pavement beneath the red 'lattices' in the background and captured this image.
"Rodriguez's image is an authentic and real mix of art and technique utilising the Huawei P10 smartphone – lots of sensitive knowledge mixing human movement and art tradition with well-known architecture names as Nouvel and architecture space," Ramiro Larragan of Huawei Spain said of the image.
This photograph is of an old one-room school taken in the heart of The Palouse, a region in eastern Washington, one of the largest wheat-producing regions in North America.
This old school represents the hearty spirit and determination of the people of this region. "This leaning structure calls to mind the trials of farming, the challenges of rural life, and the strength of the people here. I processed the image in a way that would suggest a quality of timelessness; of something from the past and not necessarily part of our present," said photographer, author and teacher Rad Drew. A huge advocate of mobile photography, Drew went on to say: "I credit my use of iPhones since 2010 with providing more opportunities to practice the aesthetics of photography, making me a better photographer, regardless of the camera I'm using."
"I started the Architecture and Design category because some of the most interesting work we see incorporates the world around us," said Daniel Berman, founder of the Mobile Photography Awards, Photographer and filmmaker based near Toronto, Canada. "Structure, buildings, designs…finding the magical in the everyday isn't easy. Sometimes, it takes a fresh perspective to remind us of the beauty and mystery of our own creations."
Winners will be seen on display at the annual print show at Sixteen Mile Arts Photography Gallery in Milton, Ontario this April.