From sci-fi and fantasy to comedy and horror – there are some genres that get overlooked come awards season – but is this about to change?
T
The mute night-shift cleaner who finds love with an aquatic alien – Guillermo del Toro's modern day fairy tale The Shape of Water is another ideal Oscar best picture winner – visually stunning, outstanding performances, with a serious message about the 'other' in Western society.
More like this:
- Strange tales of the vanished Oscars
- The Oscars that celebrated change
- Why low-budget films win best picture
The film is a perfect storm of Oscar conditions, and blew away other stories including the one about a woman who fights for justice for her murdered daughter; two stories of British isolation in World War Two, and a delicate coming-of-age gay love story. Yet all these films (Three Billboards Outside Ebbing, Missouri, Darkest Hour, Dunkirk, Call Me By Your Name) were judged worthy of nominations.
Like other superhero, mega-budget films, Wonder Woman made no imprint in the acting, directing or writing categories at the Oscars
But what about the re-telling of the 1967 race riots in a major US city (Detroit) or the story of a group of women who all feel a pull towards an injured US Civil War captain (The Beguiled) or even an Amazonian princess who leaves the safety of her island home to come save our world (Wonder Woman)? Why did they all fail to make an impact?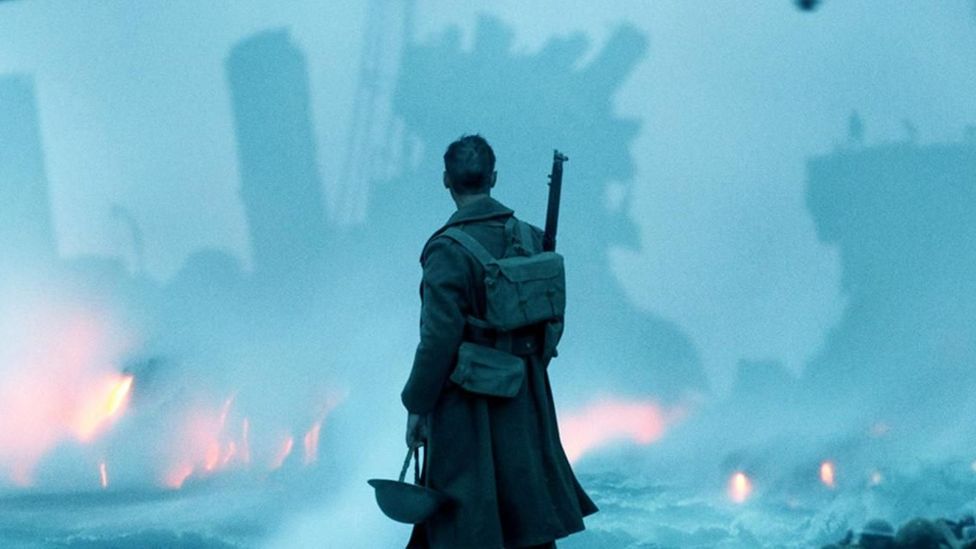 Dunkirk and Get Out were the only big box-office hitters to receive Oscar nominations for best picture this year (Credit: Warner Bros)
Wonder Woman was the 10th highest grossing film of 2017. Like other superhero, mega-budget and action-adventure films of last year, including Star Wars: The Last Jedi, Beauty and the Beast and Jumanji, it made no imprint in the acting, directing or writing categories at the Oscars. Christopher Nolan's Dunkirk, just within the Top 20 of 2017's biggest box office hits, was the only one that received nominations. The last pure action-adventure film to truly triumph at the Academy Awards was the unsinkable Titanic, while Christopher Nolan's critically lauded The Dark Knight  trilogy got one acting nomination, a posthumous best supporting actor for Heath Ledger in 2009 (who won.)
Sci-fi and fantasy film nominations are equally rare, apart from the first Star Wars in 1977, and Peter Jackson's The Return of the King in 2004, which received 11 Oscars, eight in technical categories.
Peter Jackson's The Lord of the Rings: The Return of the King bucked the trend for fantasy's lack of awards, winning 11 Oscars (Credit: New Line Cinema)
"What do these awards mean?" questions Andy Serkis, a British actor who starred in the Lord of the Rings trilogy, and most recently, in Black Panther. 
Blockbuster films have performances that take a lot of skill – Andy Serkis
"They are prestige awards for serious film-making. But blockbuster films have performances that take a lot of skill. You have to be an athlete, a comedian, skillful, technically-minded, and you have to bring a character to life that's believable in a fantastical world. It's not sitting at the kitchen table moping about life.
"Recently, the films I have starred in, War of the Planet of the Apes and Star Wars: The Last Jedi, they are all socially relevant films, films about the human condition, they're our modern-day myths."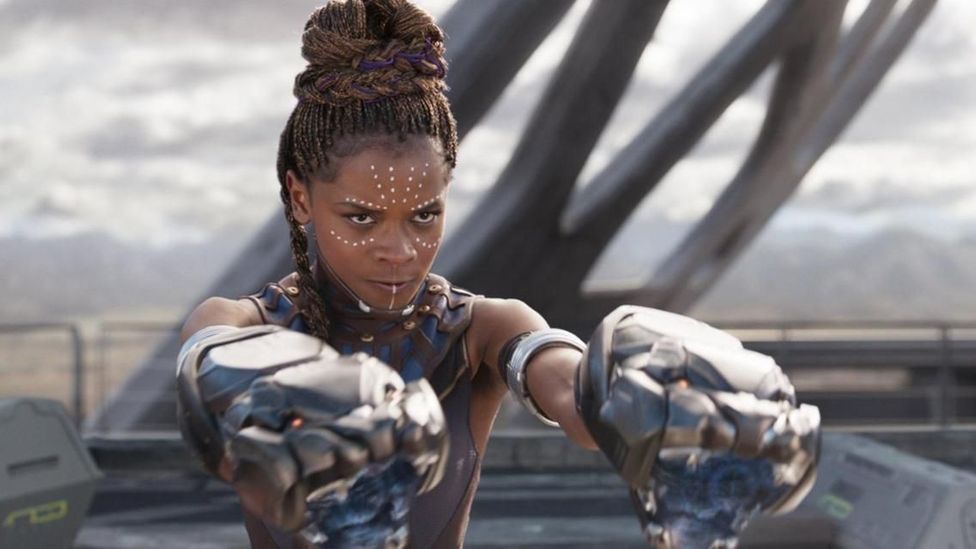 Despite its ground-breaking diversity and box-office success, Black Panther might not fare well come awards season (Credit: Marvel Studios)
Perhaps one answer is studios like Marvel simply don't need to consider campaigning for an Oscar in order to boost its appeal.
The Oscars give films a real boost but movies like Black Panther just don't need it – Kaleem Aftab
"Awards are just icing on the cake. We bake the cake," points out Victoria Alonso, Black Panther's executive producer.
And despite Black Panther's ground-breaking diversity, its actors and director, Ryan Coogler, shouldn't hope for anything to change in 2019, according to Kaleem Aftab, film critic for The Independent and programmer for The East End Film Festival.
"The Oscars give films a real boost but movies like Black Panther just don't need it. The Academy is  smart enough to celebrate what's likely to provide more jobs."
'The diversity defecit'
Comedies make equally rare appearances on the shortlist of best picture nominees, though Annie Hall won in 1977. Three Billboards certainly has its moments of bitter humour – and much discussion has been had as to whether it was in good taste, although Sam Rockwell's part as a racist police officer still won best supporting actor. Horror films, apart from The Exorcist's nomination in 1973, are even rarer. But this year, a horror comedy, Get Out, got four nominations and its director, Jordan Peele, won best original screenplay. However,  Kaleem Aftab believes the drive for diversity boosted Get Out's chances:
"Recently the Oscars have become more aware of the diversity deficit and have been trying to address it. Get Out is an unusual film as the movie it really resembles in a lot of respects is Guess Who's Coming to Dinner?, which was also nominated for best picture.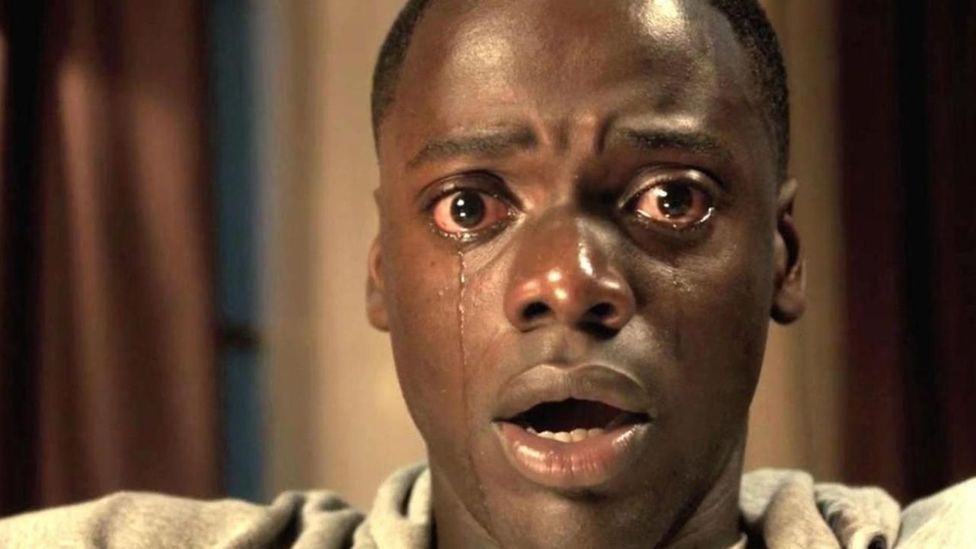 Get Out, a horror comedy, got four nominations and its director won the best original screenplay award (Credit: Universal Pictures)
"So while it is very unusual in being a horror comedy that is nominated, the argument is less true when it comes to films that are race movies that punch above their weight. The Oscars also do love a success story and it's arguable that Get Out was the most successful movie of the year - if the measurement is box office return as a multiple of its production budget."
Moonlight's ground-breaking best picture win in 2017, with its double themes of race and sexuality, might have paved the way for this year's nomination of films including Mudbound and Call Me By Your Name. But connecting with your audience is also vital, according to Tim and Trevor White from Star Thrower Entertainment and executive producers of The Post, a nominee for this year's best picture.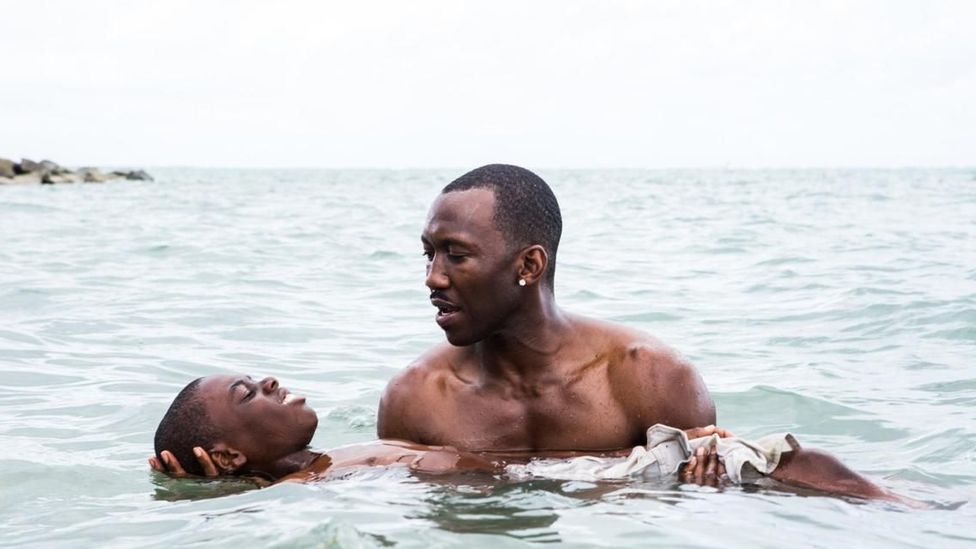 With its double themes of race and sexuality, 2017 best picture winner Moonlight may have paved the way for this year's crop of nominations (Credit: Cinetic Media)
"The #Metoo movement came around the time of its release and our story is very much on a woman finding her voice," says Tim White of the film, which sees Meryl Streep as the inexperienced publisher of The Washington Post taking on the Nixon administration.
"I don't want to say we're lucky to have Trump, but the movie mirrored what was happening in journalism and throughout the world at the time."
"I can't say, hand on heart, that The Post would have had Steven Spielberg, Meryl Streep and Tom Hanks on board without Trump being elected," adds Trevor White.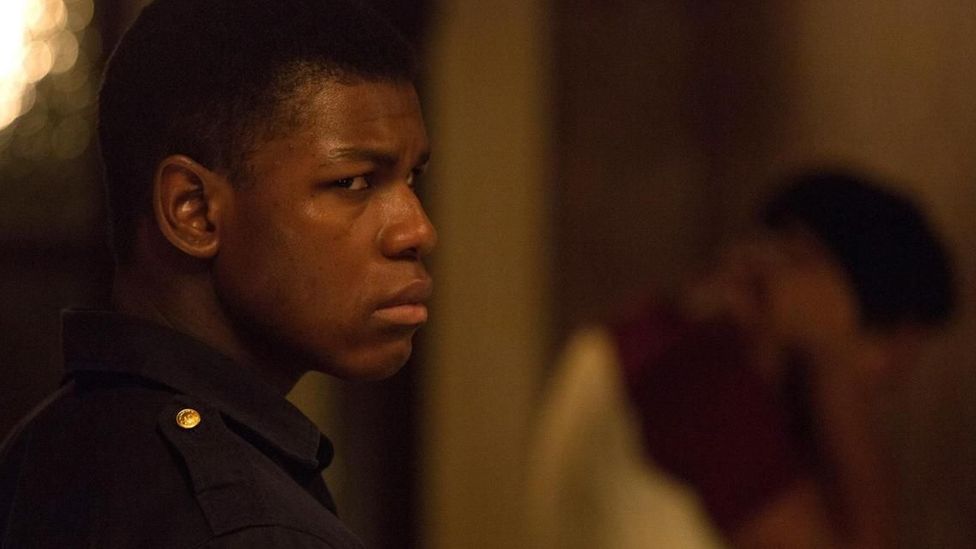 Detroit director Kathryn Bigelow was criticised for how she handled her treatment of the 1967 race riots (Credit: Annapurna Pictures)
Lack of connection is the reason Melissa Silverstein, founder of the website Women and Hollywood, thinks Detroit, a hard-hitting film by Oscar winner Kathryn Bigelow from August 2017, was ignored by the Academy.
"I thought Detroit was a great movie, but I don't think it resonated with the public," she explains.
Controversy kills films especially when it's a film that hasn't caught the zeitgeist - Kaleem Aftab
Bigelow was also criticised for how she handled her exploration of the race riots in 1967, and it failed at the box office. Another much-hyped film by Sofia Coppola, The Beguiled (which won a prize at Cannes) was the subject of controversy when the director didn't include a black character in her film, which was part of the original novel. The year before, The Birth of a Nation by Nate Parker, was bought by a studio and was lauded as the great diverse Oscar hope – until it emerged that Parker had been acquitted of a rape charge in 1999, and the woman who had accused him committed suicide in 2012. The scrutiny affected the film at the box office – and its award season hopes. And, would 2017's Best Actor, Casey Affleck, win this year after being sued for sexual harassment in 2010?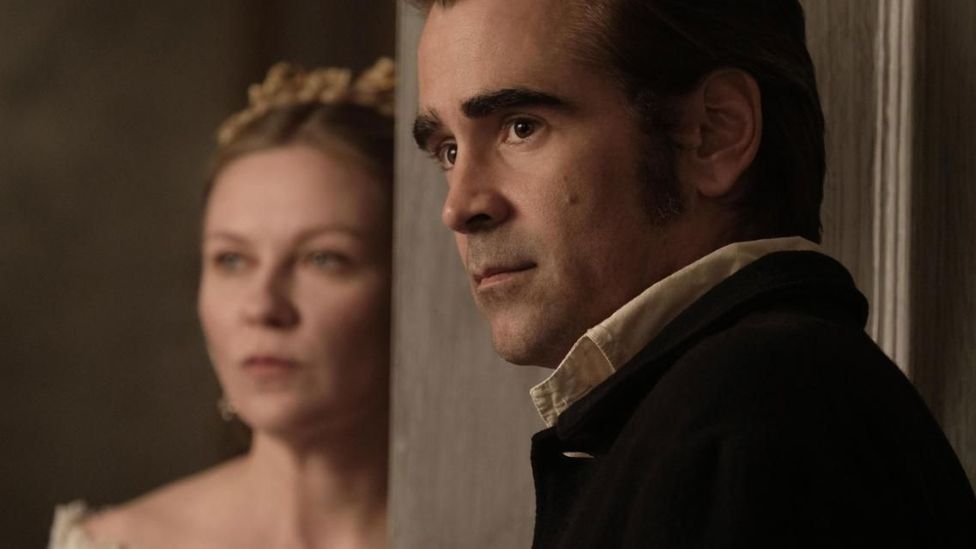 Sofia Coppola's The Beguiled was also subject to its own race controversy which may have affected its awards chances (Credit: Focus Features)
"Controversy kills films especially when it's a film that hasn't caught the zeitgeist," Kaleem Aftab says. "For those reasons, Casey Affleck might not have got the Oscar this year, there was no chance with Birth and Detroit was a box office failure. That killed those films as much as the controversy around them. Ultimately it is about a film's performance, just look at Three Billboards, which has managed to ride the wave and win two Oscars."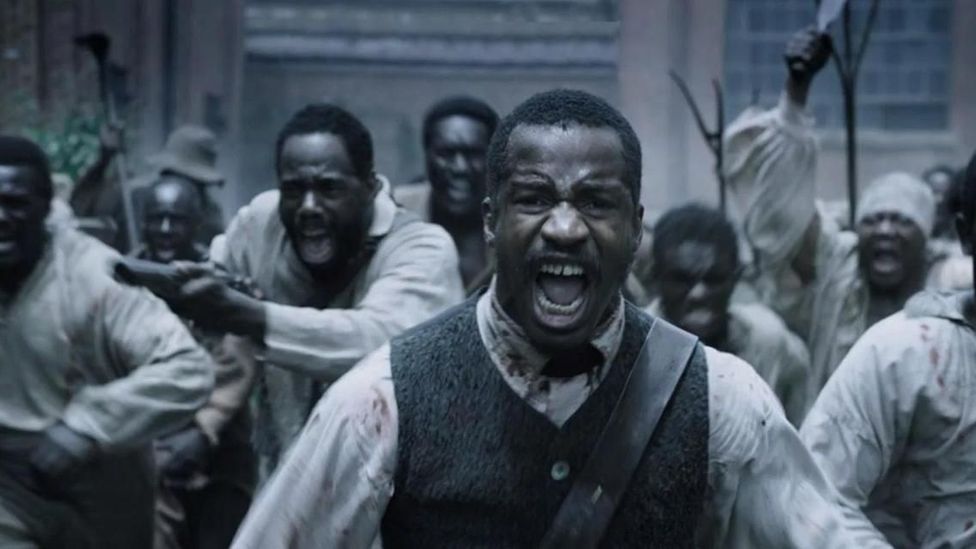 The Birth of a Nation suffered when it was revealed its director, Nate Parker, was involved in a personal controversy (Credit: Fox Searchlight Pictures)
In the end, money may still be the root of a successful Oscar campaign – that, and the willingness to smile, according to actress Charlotte Rampling, a nominee in 2016 for independent British movie 45 Years.
"We didn't do anything as a film to get an Oscar nomination, it just happened," she recalls. "But after it, you do need money. The big players were lobbying like mad and the other actresses too. You have to do a huge amount of work for it and turn up to a lot of events. I wasn't going to do it. I always say, 'what will be will be.' And that was it."
If you would like to comment on this story or anything else you have seen on BBC Culture, head over to our Facebook page or message us on Twitter.
And if you liked this story, sign up for the weekly bbc.com features newsletter, called "If You Only Read 6 Things This Week". A handpicked selection of stories from BBC Future, Earth, Culture, Capital and Travel, delivered to your inbox every Friday.