Arwa Haider moved to Saudi Arabia when she was 13. She recalls what it was like to be a teenage pop fan in a place where music was frowned on.
A
At the end of 2017, US hip-hop star Nelly played a men-only concert in Jeddah, Saudi Arabia; US country singer Toby Keith headlined a similar gig earlier in the year. These shows were flagged as landmark progress, in a strict Gulf state where music was apparently deemed "haram". It's certainly surreal to watch clips of Nelly pumping up a party where females are banned; in fact, pop culture has long reigned in this Kingdom – and its 1980s powerhouse was the Saudi bootleg cassette shop.
In autumn 1988, my mother, my seven-year-old sister and I (a 13-year-old girl and music fanatic) moved from London to Al-Khobar, in the Eastern Province of Saudi Arabia; we were joining my father, who'd started working in a local hospital. I'm not sure what any of us were expecting. My Iraqi Muslim parents were both doctors and equals; suddenly, that equality evaporated. I recall a headrush of sensations on the night we arrived: the heat and blazing traffic, the leering or judgemental looks from strangers – and the weird sense of sanctuary when my Dad took us to a cassette shop on King Khalid Street.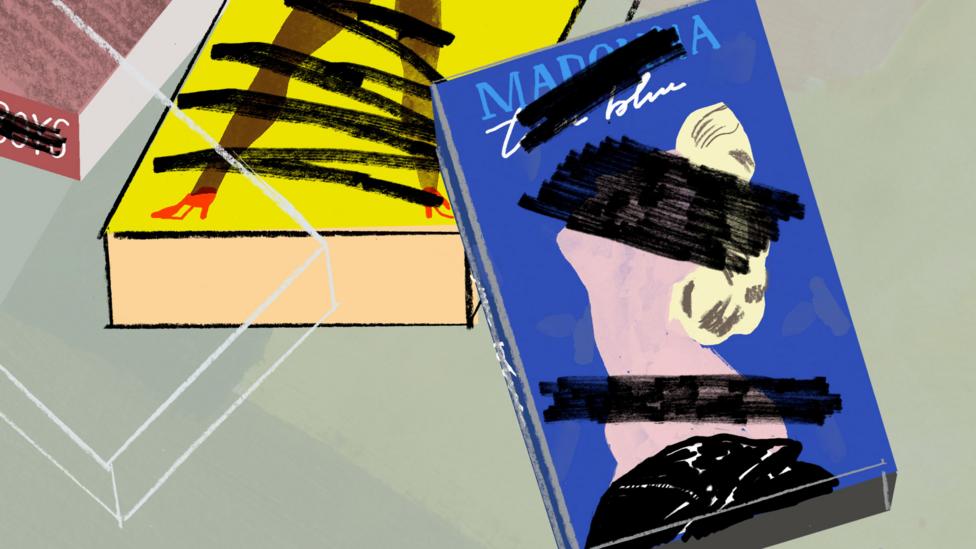 This shop was like countless others I would frequent over our time in Saudi: a nameless, shack-like unit, walls lined with cassette albums across all kinds of genres. These were unlicensed, or bootleg, recordings, and they spanned the very latest Western releases to obscure catalogue titles. I'd been dying to hear the new Pet Shop Boys album, Introspective, but at that first shop, I chose tapes by Eurythmics and bizarre Italo-disco act Radiorama: my soundtrack for a new home, new school, new rules.
Saudi's cassette shops had a distinctive smell, of scorched plastic and desert dust. The cassettes were sold in chunky "heatproof" plastic cases: the ideal format; vinyl would warp in the sun, and compact discs were still exotic. Saudi bootlegs were dirt-cheap at 10 riyals (about £1.50) each, and because they were recorded on C90 tapes (much longer than an average album), they were often padded out with bonus tracks and remixes that I'd never been able to find in British shops.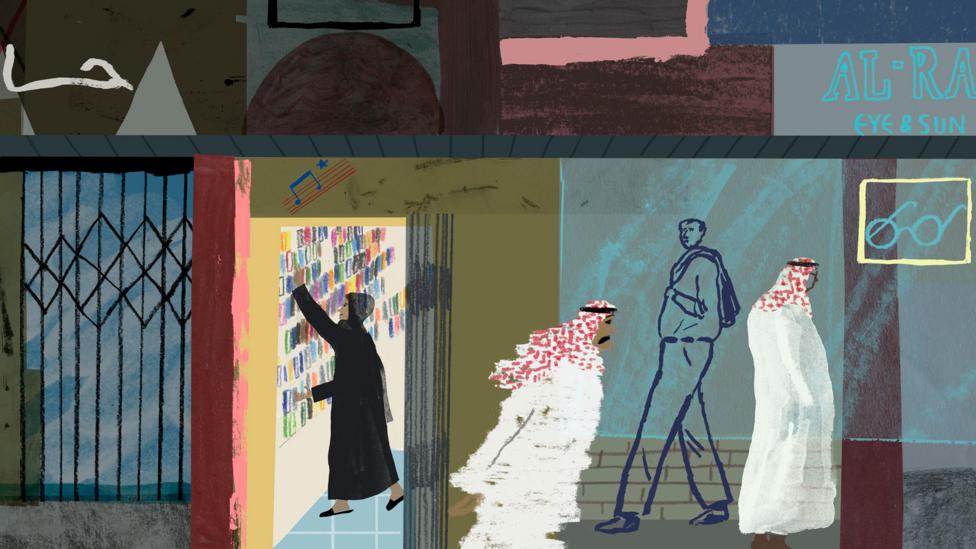 Everything was off the record; there were no sales charts, or royalties paid to musicians – but something was booming, because bootleg cassette shops sprang up in every shopping precinct and mall. They opened every day, and shut at daily prayer times, when the adhan would echo from mosques across the city. They were staffed by taciturn men (always more welcoming to male customers), and they were also completely silent, because it was forbidden to play pop music in public. This made them feel mythological: sites of unspoken desire.
Yet pop culture still went rapidly viral in that pre-internet age – as soon as a hit tune exploded in the West, it triggered a Saudi reaction. We'd read about it in expensive imported copies of Smash Hits and New Musical Express (with any risqué pictures literally scribbled out by the religious censors; album artwork was similarly censored). We'd catch traces on Bahraini radio, which played British charts (coastal Al-Khobar could receive broadcasts from nearby less rigid Gulf states). We'd gossip about it in the pious all-girls school I attended with classmates from Egypt, India, Sudan, Lebanon and Pakistan. Within days, the hit would be copied in East or Southeast Asia (prominent bootleg label Thomsun was manufactured in Indonesia), and sold in a Saudi cassette shop, sometimes with offbeat lyric sheets.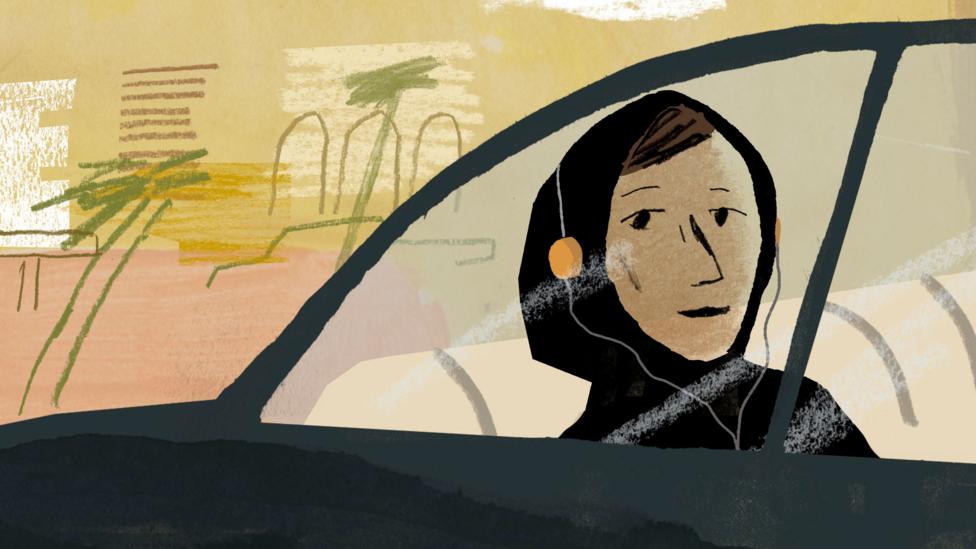 I'd press play on my Walkman or on the tape player in Dad's car, and experience acid house; hip hop; raves happening on the other side of the world. Even my little sister sensed that music connected us to freedom, when in reality we weren't allowed to do much at all.
As an adult, I've been lucky to buy music all over the world – yet shopping for bootlegs in Saudi was a unique experience, for better and worse. There was my favourite cassette shop (the 747 label cornucopia near Al-Khobar's Corniche, where I discovered New Order's Technique album), and the one I wish I'd never visited (the Riyadh outlet where a groping stranger saw me – aged 13 and wearing hijab – as easy prey). The modern era has erased these bootleg haunts, making them feel even more mythological. Saudi's globalised marketplace brought "megastore" chains selling licensed CDs; digital platforms brought a cleaner convenience, officially dominated by mainstream Arabic and Transatlantic artists (Ed Sheeran is massive everywhere). Saudi Arabia got iTunes in December 2012, and the Apple Music streaming service in June 2015.
What might have been lost with those grimy old shops was a glint of underground resistance. Saudi's bootleg cassettes proved that music was an unpredictable, irrepressible lifeforce, even in the strictest conditions. Back at my school, we hid tapes under our classroom's rotten floorboards, to swap when the teachers weren't looking. I scratched acid house smiley faces onto my desk, and graffitied my favourite band's name on the ceiling. When our maths teacher spotted it, she ordered me to climb onto my desk, and blot out the word "Boys" with a bottle of correcting fluid. Then the lesson resumed, with the words "Pet Shop" floating above our heads.
If you would like to comment on this story or anything else you have seen on BBC Culture, head over to our Facebook page or message us on Twitter.
And if you liked this story, sign up for the weekly bbc.com features newsletter, called "If You Only Read 6 Things This Week". A handpicked selection of stories from BBC Future, Culture, Capital and Travel, delivered to your inbox every Friday.