It gave a powerful platform to artists of colour who were often female or gay – perhaps that's why it attracted such hostility, writes Arwa Haider.
D
Disco was never designed to grow old gracefully – instead, it has endured with brilliant defiance. More than four decades have now passed since its heady sound and style became a global phenomenon; its life so far has involved joy and pain, inspirational anthems and attempted murder (at 1979's 'disco demolition night' stunt in Chicago's Comiskey Park). Disco isn't instantly afforded the same cultural reverence as rock 'n' roll or punk, yet its revolutions have been far-reaching. It continues to inspire music, movies and fashion, as well as events like London's Brixton Disco Festival (28 April); these aren't retro trips but a recognition that disco still does something for us.
The backlash was anti-gay, but also anti-women and anti-colour – Nicky Siano
Disco stemmed from a series of epiphanies and communities, rather than a single birthplace; key New York nightspots ranged from David Mancuso's open-hearted house party The Loft (early '70s), to the late '70s exclusive-chic of Studio 54 and the dancefloor hedonism of Paradise Garage. Pioneering DJ/producer Nicky Siano recalls being a gay Brooklyn youth, drawn to the "social and affirming" atmosphere of Greenwich Village; he was 18 when he founded Manhattan's The Gallery (where stars like Grace Jones debuted), and he later became a Studio 54 resident. But he cites the 1969 Stonewall riots sparking the fight for LGBT equality as the starting-point for his own disco hallelujah show.
- The link between Harry Potter and Millennial protest
- The surprising history of the wolf whistle
- Saudi Arabia's bootleg music shops
"There seemed to be so much turmoil, and the only answer to that is loving each other," says Siano. "In the beginning, all the songs were about spreading love, getting together, making the world a better place."
Disco even changed the way we moved; the dancefloor was no longer restricted to (straight) couples – it became about celebration and drama en masse. "It unites the whole audience when you have 100 people singing along on the dancefloor," enthuses Siano. "It becomes divine: a love epidemic."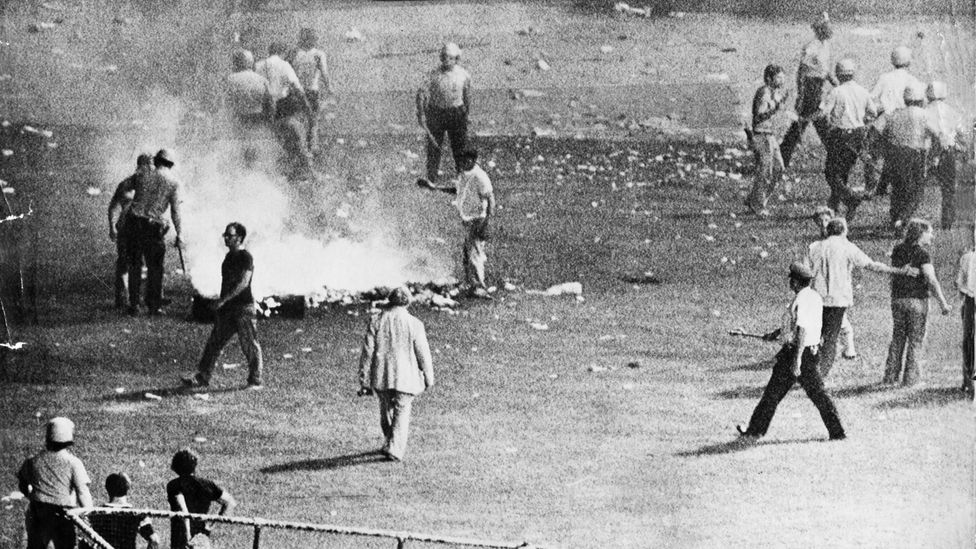 Rock fans brought disco records to be destroyed in an explosion at a Chicago White Sox game in 1979 – 30 people were injured from the blast (Credit: Associated Press)
The dancefloor was also a potent platform; for the first time, clubs rather than mainstream radio were breaking hit records. Siano is stoic about the US "disco sucks" backlash and Comiskey Park's vinyl destruction (led by a disgruntled rock DJ, Steve Dahl). "The backlash was anti-gay, but also anti-women and anti-colour," he says. "It was: 'Men, take back your power.'"
Promiscuous and omnivorous, disco accelerated the transnational flow of musical ideas – Alice Echols
Disco enabled female, gay, black and Latin artists to define their identities in increasingly fluid ways. Even kitsch hits could prove subversive: the Village People brought macho gay imagery to prime-time entertainment. Disco also fuelled the global collaborations that we now take for granted in modern music, whether it was the epic Eurodisco of Donna Summer and Giorgio Moroder (I Feel Love, 1977), or British Indian producer Biddu. As Alice Echols writes in her book Hot Stuff: Disco And The Remaking Of American Culture: "Promiscuous and omnivorous, disco absorbed sounds and styles from all over, and in the process accelerated the transnational flow of musical ideas and idioms."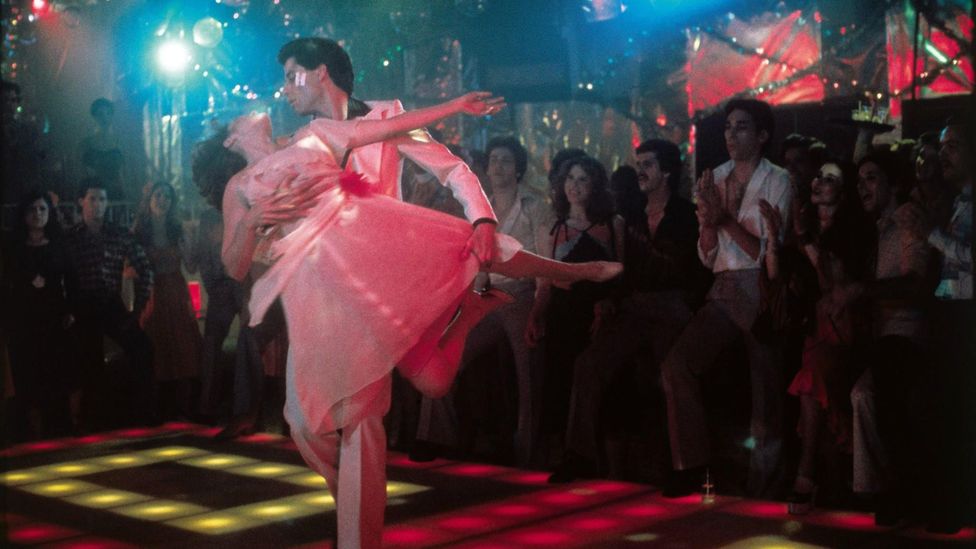 Saturday Night Fever encapsulated the disco era and made John Travolta a star – its Bee Gees-heavy soundtrack is one of the best-selling albums of all time (Credit: Alamy)
The primary voice of disco was female (or at least, not conventionally male) – and one of the most soul-charged disco voices remains Jocelyn Brown, who developed her talent in US gospel choirs, before singing with acts including Musique, Inner Life and Cerrone, and co-writing her own hits including Somebody Else's Guy (1984).
"These sounds keep coming back, because of the delivery," says Brown, who will perform with a full band at the Brixton Disco Festival. "People at the time were looking for something that spiritually moved them. We were coming out of the Vietnam War, there was pain and hurt, but also the fight for civil rights. Rebellion was one part of it; another part was love."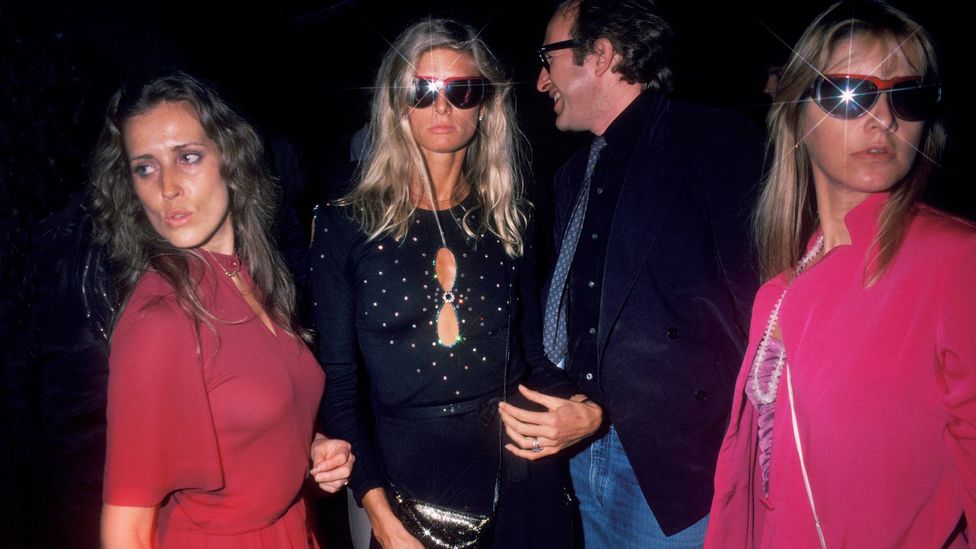 New York City's Studio 54 was the heart of disco mania – it was to disco what the Grand Ole Opry is to country music and what the Savoy Ballroom was to swing (Credit: Alamy)
For Brown, disco represented a certain empowerment; she was no longer asked to "tone down" her vocals to make them more "radio-friendly", and she ensured that her presence was felt ("I've been blessed to keep myself in check; I'm a respectable black woman, and you know you have to respect me"). At the same time, it grew clear that money men ruled the industry. "It was really hard, baby," says Brown. "If you had a voice, it was to be locked down and controlled. The business was horrifying; you could walk away with someone else owning your music and words."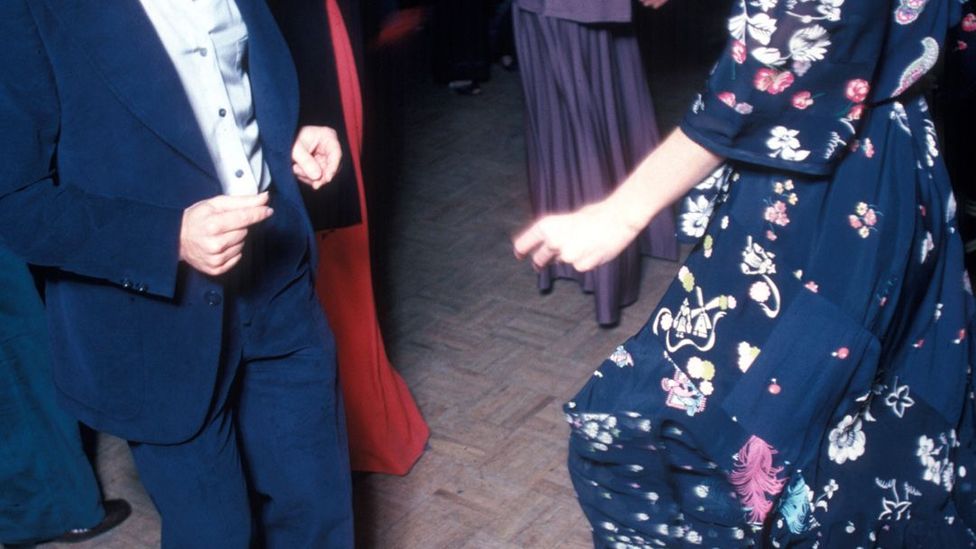 Even musicians who had nothing to do with disco, such as Paul Simon, inhabited Studio 54 – assuredly followed, to quote Annie Hall, by drinks at 'Jack and Diane's' (Credit: Alamy)
When I interviewed Robin Gibb of the Bee Gees in 2008, he was wary of any disco connection. "We wrote Saturday Night Fever in a farmyard in France – we'd never heard of 'disco music' at the time," he insisted. "It was about the black R&B and soul influences that we'd grown up with – we were singing about the state of the times, and the human condition."
Turn the beat around
Disco may have been a victim of its own success (and rampant "cash-in" marketing) – but its pervasive influence remains impressive. It pushed the transformative power of nightlife onscreen – in the gritty Saturday Night Fever (1977), but also the 1978 musical comedy Thank God It's Friday (featuring Donna Summer and The Commodores), and the British gay drama Nighthawks (1978); more recently, Baz Luhrman's Netflix series The Get Down (2016) depicted disco's impact on the birth of hip hop.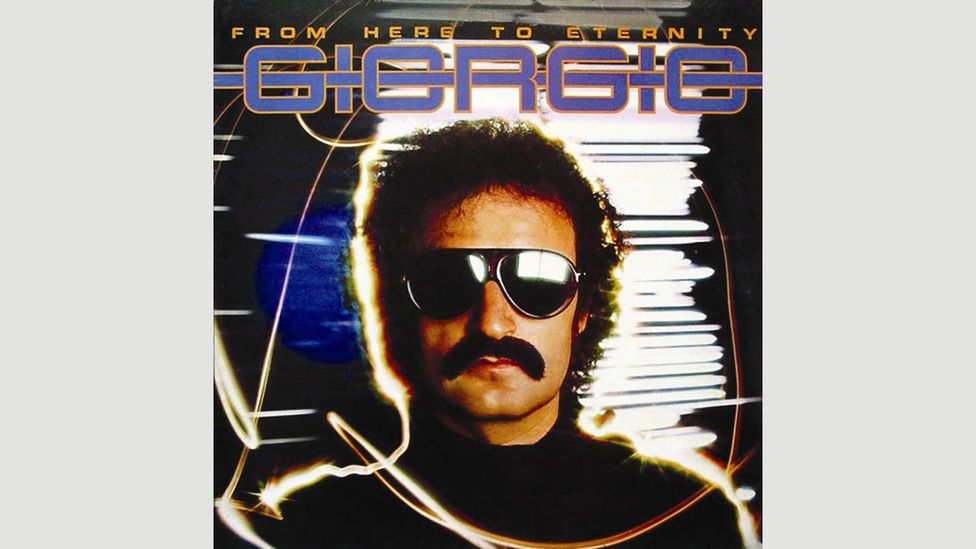 Giorgio Moroder emerged as one of disco's top producers with his club-ready albums Knights in White Satin and From Here to Eternity (Credit: Casablanca Records)
Fashion reacted to disco, by creating glamour for the dancefloor. Disco evoked a passion for luxury (take the "Halston, Gucci, Fiorucci" lyric from Sister Sledge's Chic-penned anthem, He's The Greatest Dancer, 1979), but also arguably a precursor to streetwear. In 21st Century couture, disco regularly denotes escapist (and expensive) fun – take Saint Laurent and Colette's knee-high glossy leather rollerboots, or shoe/accessory designer Charlotte Olympia's "disco inferno"-inspired 2018 collection.
"The best of disco has lasted very well," says British DJ and writer Bill Brewster (DJ History). "The production was of a very high standard, and it still sounds modern. It's the combination of soul music with massive kickdrums, Latin-influenced rhythms, amazing vocals, the best orchestras… and now, the internet has made us thirsty for things we might have missed out on."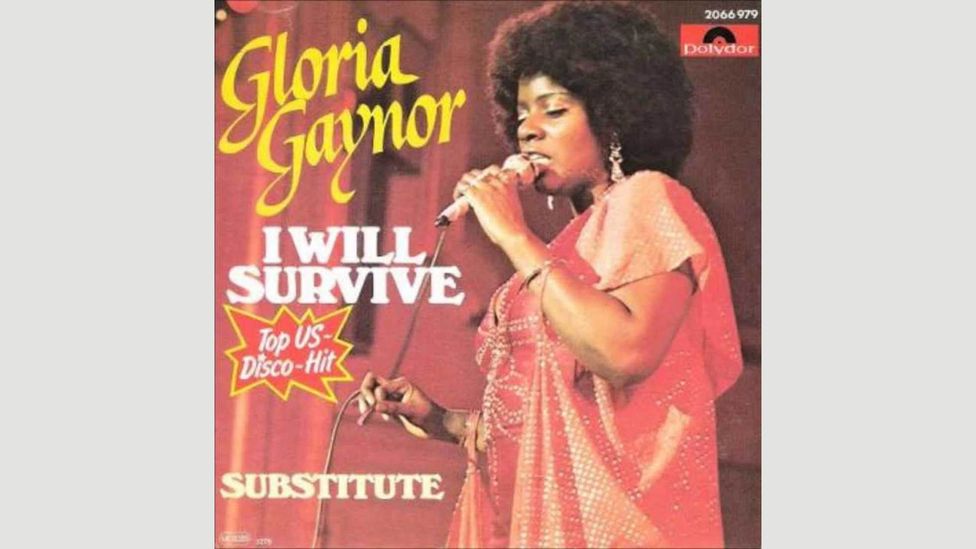 Gloria Gaynor's disco hit I Will Survive has been embraced by the LGBT community as an empowerment anthem (Credit: Universal Music Group)
For many music obsessives including Brewster, the 1990s brought a fresh appreciation of disco's legacy – through club records sampling from '70s labels like Salsoul.
"Almost everything that we now take for granted in electronic dance music, happened under disco: the 12-inch single, the way that a sound system is configured, the modern remix," says Brewster. "Disco was probably the first music specifically made for club sound systems. The idea of it being about pleasure, celebrating your youthfulness, your sexuality, chimed with the club environment. When you hear this music, that's still what you picture a dancefloor should be."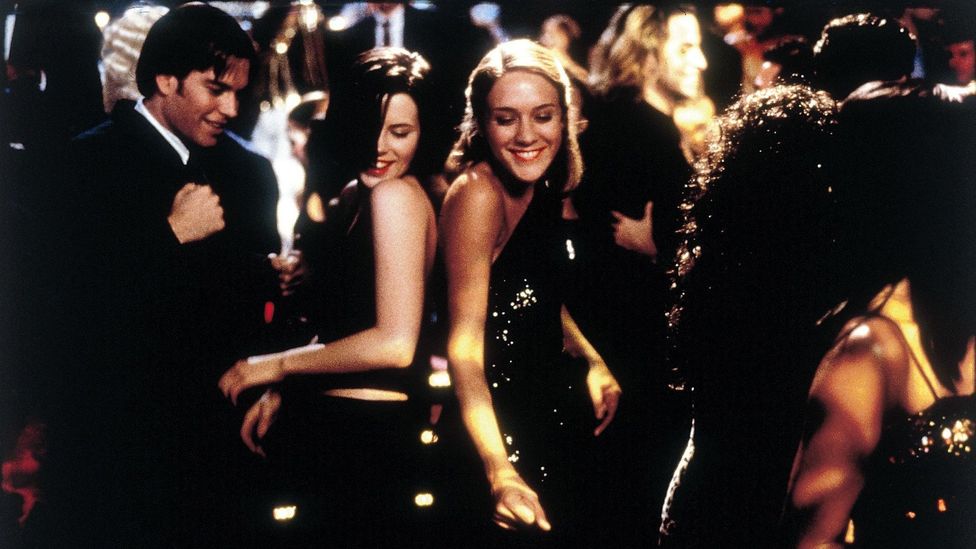 Whit Stillman paid tribute to his love of the genre and the nightclub scene it spawned with his elegiac, but hilarious, 1998 film The Last Days of Disco (Credit: Alamy)
Disco's modern champions include London-based, globally-touring club quartet, Horse Meat Disco. Besides their packed weekly parties, they host a show on dance station Rinse FM (where Nicky Siano also hosts podcasts), and recently released their debut single, Waiting For You To Call.
HMD co-founder James Hillard grew up in rural Somerset, where he recalls being entranced by the disco 45s collected by his father, a local DJ. By the late-'90s, Hillard was studying in London, exploring the city's club scene (where cool nights at Plastic People and 333 blended house and disco), and building his own musical identity.
"It was probably around this time that I realised both that I was gay, and disco music represented a gay culture that I found inspiring," says Hillard. "When HMD came about, it was celebrating the music I loved, but also recognising that disco music was a great leveller, which enabled us to develop a wonderfully diverse crowd; that's why we described it as a queer party for everyone. Disco music was the perfect conduit to foster this sense of togetherness through diversity.
"In a world where pretty much all dance music is made on computers with no live musicians, disco's energy is like a breath of fresh air."
If you would like to comment on this story or anything else you have seen on BBC Culture, head over to our Facebook page or message us on Twitter.
And if you liked this story, sign up for the weekly bbc.com features newsletter, called "If You Only Read 6 Things This Week". A handpicked selection of stories from BBC Future, Culture, Capital and Travel, delivered to your inbox every Friday.