The Baltimore-based series broke new moulds and gave birth to the 'must-watch' TV genre, writes Emma Jones.
I
It won no Emmys, was dwarfed by The Sopranos in its viewing figures, and every season was a struggle to get recommissioned. A decade ago this spring, The Wire finally ended, after five series.
Yet 10 years later, this sweeping look at the city of Baltimore, from its drug dealers to the city's police department, to its schools and print media, is still consistently cited by critics as one of the greatest TV series ever made.
"It was also around The Wire that I first heard the expression 'novel television' – that it was a visual equivalent of a Dickens novel – Michael K Williams
Actor Michael K Williams, who played arguably the show's most iconic character, Omar Little, has been a juror at Canneseries – a festival that judges international TV series in the same way a film festival jury would critique movies. He thinks despite the current cultural dominance of television, there's little that manages to resonate – yet The Wire always has.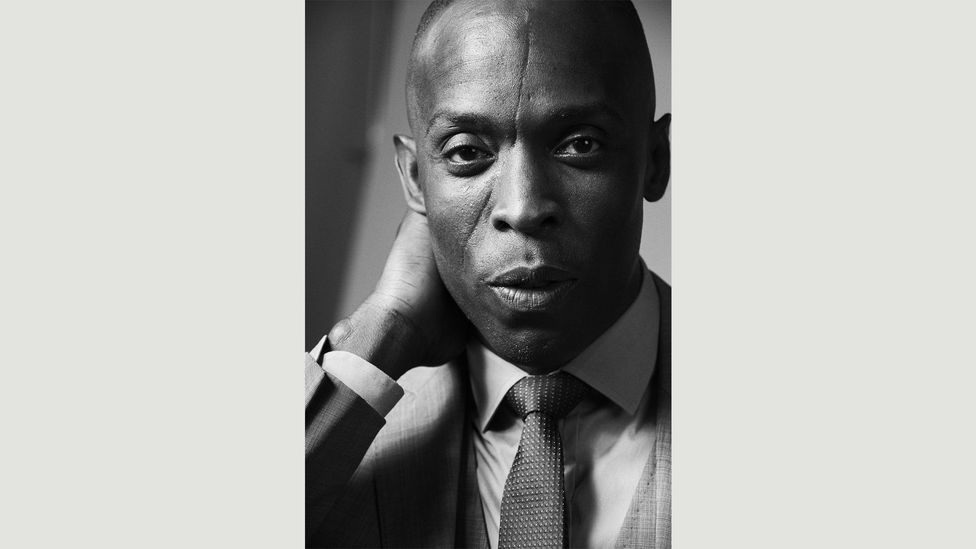 Michael K Williams played drug dealer Omar Little, arguably the show's most iconic character (Credit: Canneseries)
"I think it has just stayed with people because it's still relevant now, because of the climate of what's going on in the United States. I think it's actually a little sad that it's still so relevant in 2018," he says.
What gives The Wire longevity, he adds, is that the show's writers, David Simon and Ed Burns, had worked in Baltimore's police department, and in the case of Burns, as a school teacher too – so the writing was grounded in reality.
"It was the first show I saw that was created as what I call 'edutainment'," says Williams.
"It dived so honestly into what was wrong in our society, from the police department to our lawmakers to our school system, and the media. It represented what was happening in our community.
"David took an honest look at that, and then he did something else. He didn't make it about good guys and bad guys, they were just people doing the best they could. It was all about grey lines and I know viewers respected that honesty. I have met people in law enforcement, drug dealers and gangsters and they all agree it was so brutally honest and right on point because David and Ed wrote it from experience, not from fiction. I think that's why people love it so much."
Birth of the binge
The Wire broke the mould in another respect too: unlike other mainstream TV hits of the era – The Sopranos, Sex and the City, ER – The Wire's cast featured a number of black actors in its ensemble cast, and gave career breaks to Williams, along with co-stars Michael B Jordan and Idris Elba.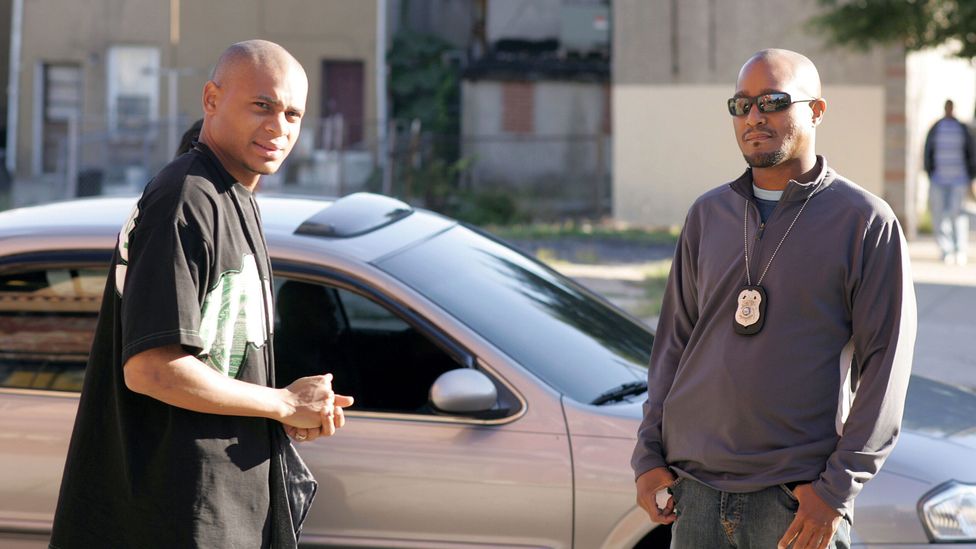 The Wire's creators, David Simon and Ed Burns, drew on their experiences with the Baltimore Police Department and the city's school system and newspapers (Credit: Alamy)
"At that time in Hollywood, the question was just beginning to be asked , 'where are all the black actors?'," explains Williams. "And The Wire replied, 'Well, here are some of them.'  Some of us, like me, were just out of drama school and were given a platform to show our talents. And yet it was thought that David had just picked us up off the street and that we were playing ourselves, and that gave it its authenticity.
"It was also around The Wire that I first heard the expression 'novel television' – that it was a visual equivalent of a Dickens novel, with many characters and different scenarios, and also 'binge watching.' I think it birthed both of those terms."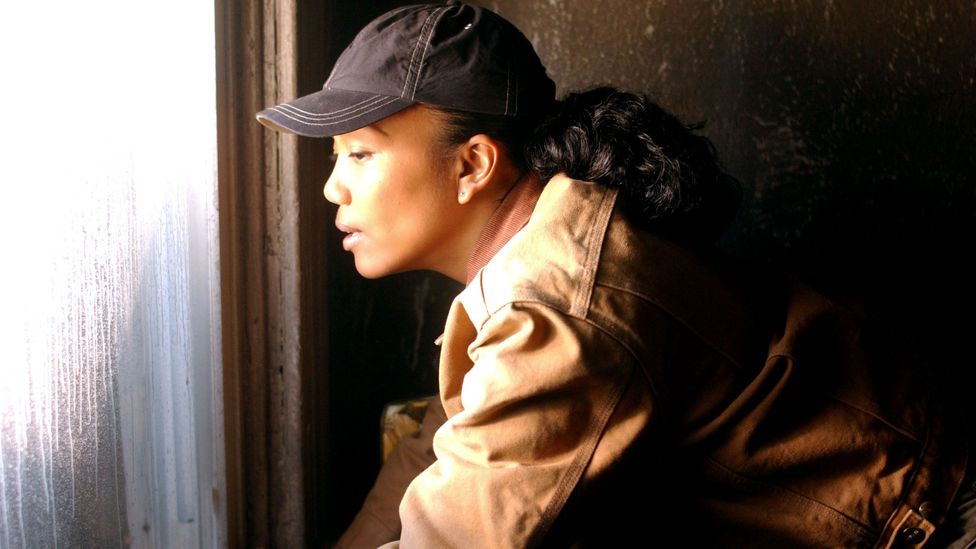 The Wire's ensemble cast included a number of black and ethnic minority actors, including Michael B Jordan, Idris Elba and Sonja Sohn (Credit: Alamy)
The Wire's viewing figures peaked at around four million on HBO, which made the series. HBO also made the lavishly awarded ratings hit The Sopranos at roughly the same time, which often vies with The Wire for the accolade of 'all-time greatest TV series'. Michael K Williams jokes that one episode of The Sopranos cost the same as an entire season of The Wire – yet according to Benjamin Rozovas, film and TV critic for France's Premiere Magazine, The Wire's endurance may lie in it being consistently unnoticed for so long.
By the time people caught up with it, it was spoken about  as this under-rated, under-seen, under-the-radar gem about inner city life, like it was buried treasure – Benjamin Rozovas
"It was only positioned as 'the best thing ever on TV' about a year after it finished, although some critics championed it while it aired," he says. "But by the time it became a hit, it was 10 years after season one first aired. By the time people caught up with it, it was spoken about as this under-rated, under-seen, under-the-radar gem about inner city life, like it was buried treasure.
"I think it did give birth to this fixture of our social life now, of 'must-watch' TV. It just so happened that in the case of The Wire, it was actually true. It really was something we hadn't seen before or since, this huge scope of building an entire city to talk about the failure of reform and the death of the American Dream. The fact that The Wire finished as the Obama presidency began in 2008 isn't a coincidence – culturally, for those watching, it raised consciences. It did play its part."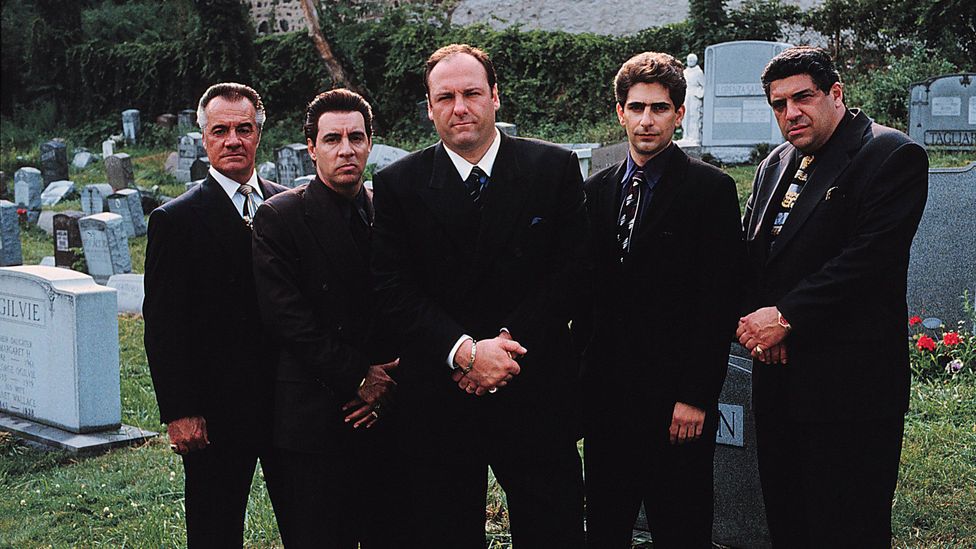 The Wire came from HBO, which around the same time had the award-winning ratings hit The Sopranos (Credit: Alamy)
However, Rozovas adds, the series benefited from airing during the so-called 'golden age' of TV at the turn of the new millennium, "before TV became aware of itself and of its staying power. Compared to those shows, series like Breaking Bad and Mad Men look like overhyped rehashes. The 'innocence' of must-see TV is lost in an era where every big new show on the block is hailed as a ground-breaking masterpiece even before it's aired."
The city's the star
This kind of marketplace makes it difficult to decipher which shows genuinely have the 'x-factor' in 2018, agrees Sandra Oh, formerly of Grey's Anatomy, but now starring in Killing Eve, which premiered – and received rave reviews – at Cannesseries. A second series has already been commissioned.
Oh stars alongside Jodie Corner and Fiona Shaw in an all-female spy versus assassin thriller, adapted for the screen by Fleabag's Phoebe Waller-Bridge. Just as how in 2017 The Handmaid's Tale became a phenomenon because nothing like it had appeared on television before, particularly for women, Oh believes that audiences are continuing to search for something new.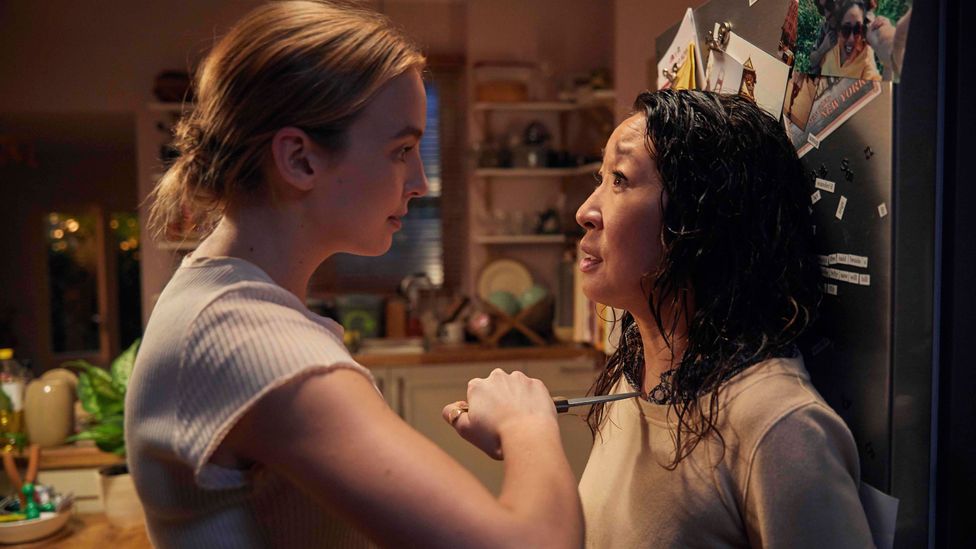 Sandra Oh, formerly of Grey's Anatomy, stars in Phoebe Waller-Bridge's new thriller, Killing Eve (Credit: BBC America)
"I thought in this landscape of a billion channels and so much content, it's really hard to find a unique voice. Phoebe Waller-Bridge is someone who has it I think, and so Killing Eve has it too I hope," she says.
"Television has moved on so much since the turn of the century, that for a show's longevity and survival all the parts have to move together, but I think now you have to be saying something unique, either in the way you make it or in its style and tone. It's about a unique authorship…"
Perhaps The Wire, which made the city of Baltimore the star of the show, rather than its ensemble cast, unconsciously inspired a show like Bron/The Bridge, a 'Scandi noir' detective series, to worldwide success too. The show returns for a fourth season in 2018 after starting in 2011; two of its creators, Björn Stein and Måns Mårlind, say they wanted to make a story about two countries – not a show about a sociopathic female detective.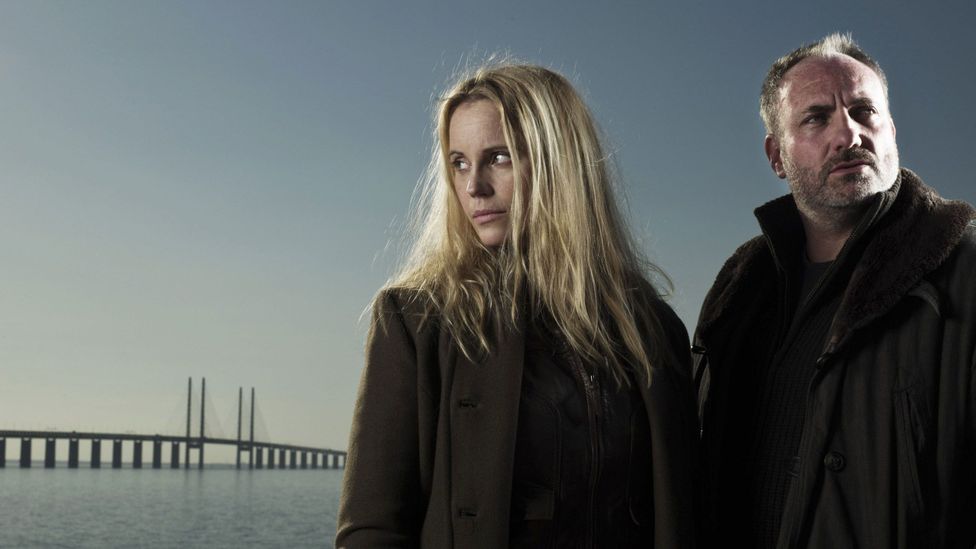 The creators of The Bridge, like The Wire, focused their story on a location, in their case Sweden and Denmark (Credit: Alamy)
Doesn't matter if its Game of Thrones or Homicide, it needs to feel like the ones telling the story have been there –Björn Stein
"We wanted to tell the story about two countries, Sweden and Denmark. We wanted to tell the stories about the poorest to the richest . At the time there were many things in Sweden and Denmark we found were wrong and we wanted to comment on that," explains Stein.

"The thriller genre fit perfectly. It's very Scandi for crime stories to centre around social commentary. I am not saying that the grisly killings are superficial, but you need more, you need an idea to hit you hard.

"We think the world needs to be real. Doesn't matter if it's Game of Thrones or Homicide, it needs to feel like the ones telling the story have been there."

Perhaps The Wire really does deserve its accolades. Michael K Williams is confident that even in 2018, The Wire, if it premiered now, would stand the scrutiny.

"Oh boy, it would explode if it was on television now," he believes. "We did it all without social media, there was no Twitter or Instagram. Can you imagine the discussion now? It would have been a hit. It might even have got some Emmys."

If you would like to comment on this story or anything else you have seen on BBC Culture, head over to our Facebook page or message us on Twitter.

And if you liked this story, sign up for the weekly bbc.com features newsletter, called "If You Only Read 6 Things This Week". A handpicked selection of stories from BBC Future, Culture, Capital and Travel, delivered to your inbox every Friday.

;