He was a hero of the French resistance – and hoaxer extraordinaire, inventing a writer who went on to pen the bestselling French novel of the 20th Century. So why isn't Romain Gary better known around the world, asks Hephzibah Anderson.
H
Hemingway was a philandering bear-slayer who chased wars and crashed planes. Hunter S Thompson, a gun-loving druggy, had his ashes fired from a fist-shaped cannon. Heroin addict William Burroughs accidentally killed his second wife in a drunken game of 'William Tell'. And then there's Romain Gary. War hero, film director, hoaxer extraordinaire – he makes those other testosterone-drunk scribblers look like they were simply trying too hard.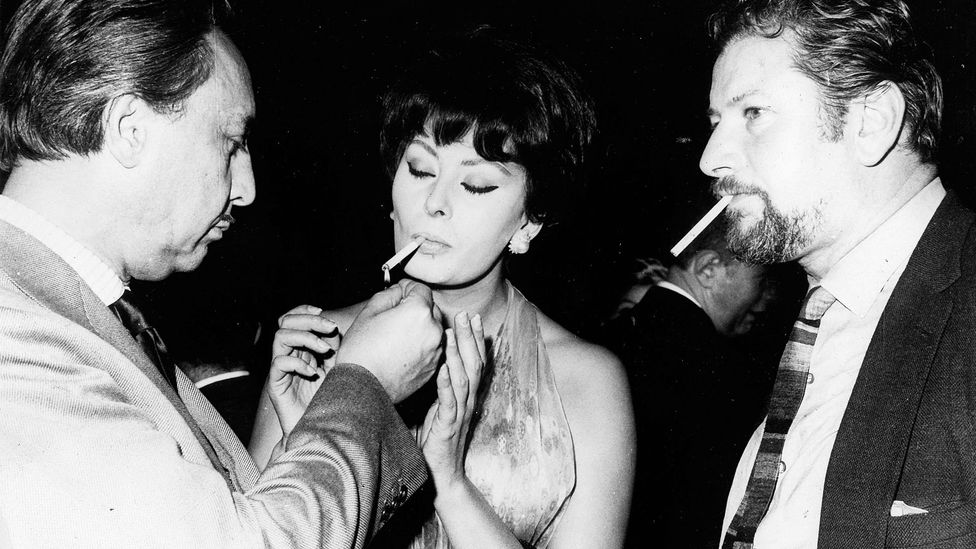 Romain Gary, pictured with Sophia Loren and Peter Ustinov, was a decorated war pilot, diplomat, Hollywood director – and award-winning novelist (Credit: Alamy)
Of all the 20th Century's literary bad boys – and yes, it's a category that's almost quaintly masculine – Gary is the most intriguing. A Lithuanian Jew born in Vilna in 1914, he was fluent in six languages. He became a master of multiple literary personae, a decorated hero of the French resistance, and two-times winner of the Prix Goncourt (technically impossible according to the award's rubric).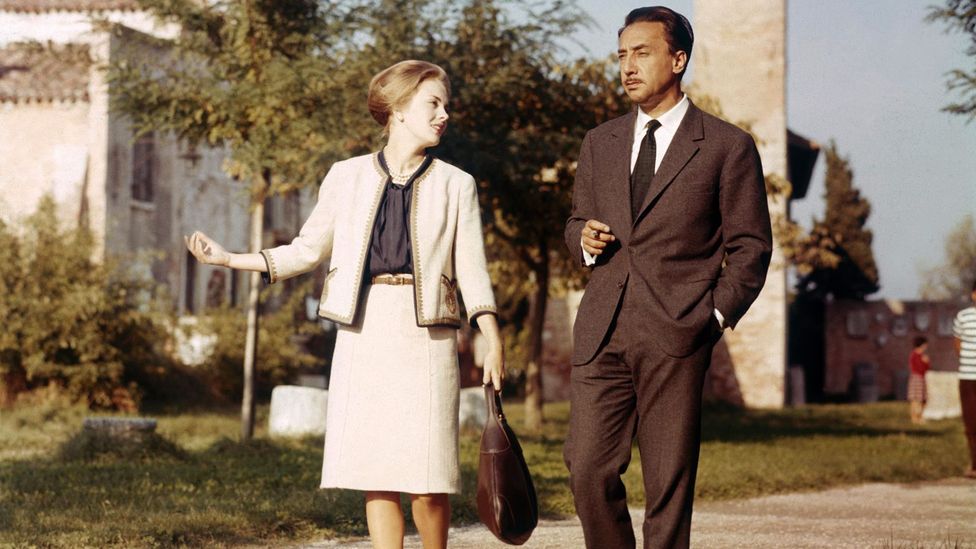 Gary married the actress Jean Seberg in 1962, months after she gave birth to their son Alexandre (Credit: Getty Images)
In between, he forged a more-than-respectable career in the French diplomatic service, eventually becoming consul general in Los Angeles (essentially the French ambassador to Hollywood) – where he left his English wife, author Lesley Blanch, for nouvelle vague queen Jean Seberg. He even challenged Clint Eastwood to a duel. Gary died, one December afternoon in 1980, from a self-inflicted gunshot wound.
More like this:
- Why tyrants love to write poetry
- The ancient 'Arabic Kama Sutra'
- The Irish novel that seduced the USSR
In photographs Gary can be seen with a fountain pen in one hand and a smouldering cigar held between the ring-covered fingers of the other, or else he's relaxing at home on a sofa covered with animal hides, dressed in leather pants, a double-breasted blazer and John Lennon specs. In middle age, he even became the focus of a Sports Illustrated picture story about his daily workout routine.
Though his tallest tales were those he passed off as the truth, he was as popular as he was prolific
At this point you might be wondering why Gary isn't better known in the Anglophone world. It's not as if he wasn't widely translated. In fact, when he was living in LA, he wrote in English, rebelling against slyly anti-Semitic criticism that he used the French language improperly. Nor is it the case that his writing fails to live up to his off-the-page exploits – he counted Jean-Paul Sartre and Charles de Gaulle as fans.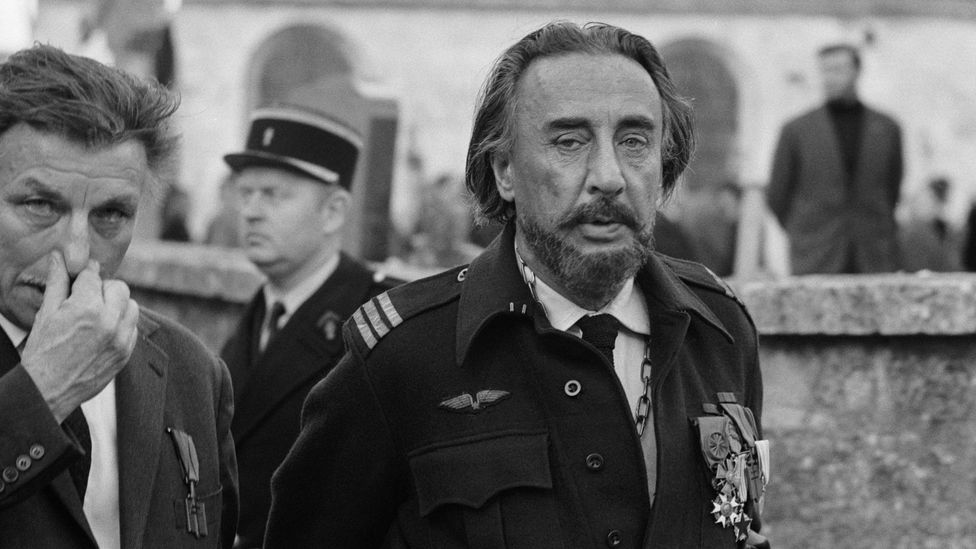 Gary attended the funeral of French general and leader of the resistance, Charles de Gaulle, in 1970 (Credit: James Andanson/Sygma via Getty Images)
Though his tallest tales were those he passed off as the truth, he was as popular as he was prolific, producing more than 30 volumes of prize-winning essays, plays, memoir and fiction, including La Vie devant soi, the bestselling French novel of the 20th Century. But his star faded as he aged and was further dimmed by posthumous revelations that he'd duped the Parisian literary establishment, publishing some of his most rapturously received works (La Vie among them) under a fake name.
High flyer
In the past decade, his reputation has shown signs of renewed vigour. First came a portrait by heavyweight biographer David Bellos, then a translation of a previously untranslated novel, Hocus Bogus (Pseudo in the French original). Now, his final novel, The Kites (Les Cerfs-volants), has been translated into English for the first time and published as a Penguin Modern Classic.
Lauded as one of the 20th Century's most acclaimed works of French fiction, The Kites was written shortly before Gary's suicide, and tells the story of two young lovers – one an orphan raised by his uncle, a gentle French kite-maker, the other a Polish aristocrat – separated by the chaos and carnage of World War Two. Epic and empathetic, it's rich in Gary's signature themes and preoccupations, such as idealism, the loss of innocence, and the ways in which less than heroic choices can still be moral choices.
My mother always saw me as a combination of Lord Byron, Garibaldi, d'Annunzio, d'Artagnan, Robin Hood and Richard the Lion-hearted – Romain Gary
And yet for all that novel's merits, nothing quite compares to Gary's autobiography, Promise at Dawn (La Promesse de l'aube), which is also to be published by Penguin later this year. Chronicling Gary's early life and coming of age, it describes how he was raised by Nina, a devoted single mother and former actress. Fond though she was of dressing her princeling in silk and velvet, Nina had to conjure up ever more outlandish ways of simply keeping a roof over his head: she designed fake Parisian hats and ball gowns; she peddled jewellery as a supposed White Russian on the Riviera; she opened a boarding kennel for dogs, cats and birds – in their apartment.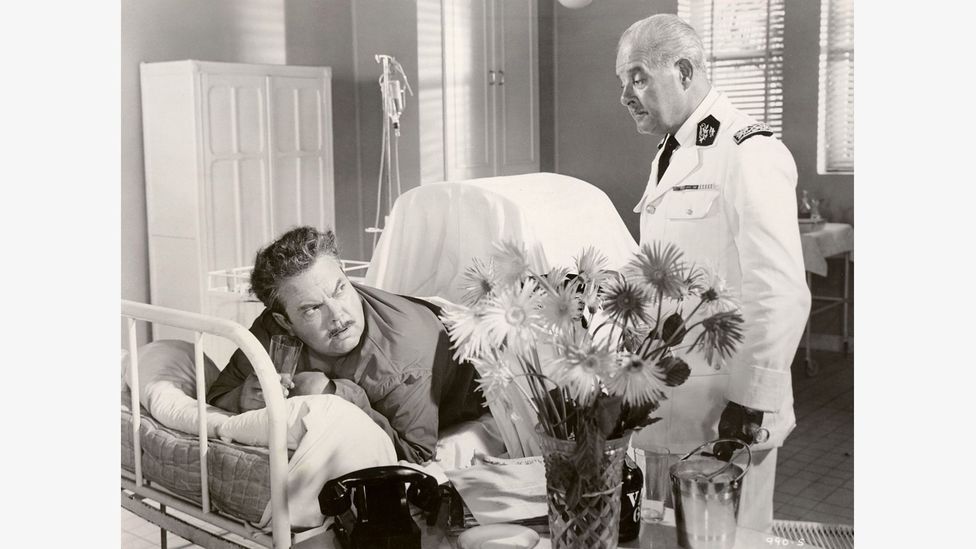 The Roots of Heaven (1958), directed by John Huston and with a cameo from Orson Welles (pictured), was based on Romain Gary's 1956 novel (Credit: Alamy)
Above all, it's an extraordinary love story, describing not just a mother's admittedly 'overpowering' adoration of her only child, but also her devotion to an ideal – the ideal that she nurtured of France, a concept not to be confused with (or indeed undermined by) the reality that greeted the duo when they finally emigrated to Nice in 1928. As Gary writes, "She spoke to me of France as other mothers speak to their children of Snow White and Puss in Boots." The ultimate 'momager', she was determined that her 'Romouchka' would attain artistic greatness. "My mother always saw me as a combination of Lord Byron, Garibaldi, d'Annunzio, d'Artagnan, Robin Hood and Richard the Lion-hearted," he recalls. Only in France, she was certain, could his potential be fully realised.
Heroic failure
War interrupted Nina's plans for her son's creative destiny, although she was convinced that even in this squalid arena, he would triumph. Despite failing to qualify as a pilot (for no reason other than his Jewishness), he flew with the RAF for the Free French, and sure enough was awarded the Croix de Guerre and the Légion d'honneur, and became one of just a thousand Compagnons de la Libération. A still more startling figure is this: of all those airmen he enlisted with, Gary was among just five survivors come D-Day. As he writes, their deaths left "emptiness […] a densely populated place".
For three and a half years her breath breathed life into me, and I was sustained by a will stronger than my own – Romain Gary
Burdensome though it was, Nina's unswerving belief in her son functioned as a charm. "Nothing could happen to me because I was her happy ending," he recalls. Her tragedy was that, aside from his youthful victory in a ping-pong contest, she didn't live to taste any of Gary's success. She died while he was still fighting abroad but left behind a cache of nearly 250 letters to be mailed at intervals to her son. "For three and a half years her breath breathed life into me, and I was sustained by a will stronger than my own: the umbilical cord fed my blood with the fighting courage of a heart more gallant than mine," he recalled. He didn't discover she had gone until he returned to Nice at the war's end.
It's a story so potent it feels mythical, so maybe it shouldn't come as a surprise to learn that large portions of Promise were indeed made up. For a start, Nina's name was Mina. And those letters? They didn't exist.
In 2004, a biography written by Myriam Anissimov, who also happened to be one of Gary's former lovers, pinned down some of the details of this arch fabulist's life. He was born Roman Kacew, and though he often alluded to Tartar and Cossack blood, his parents were Russian Jews, Mina and Lebja Kacew – not the actor Ivan Mosjoukine, as his memoir teases.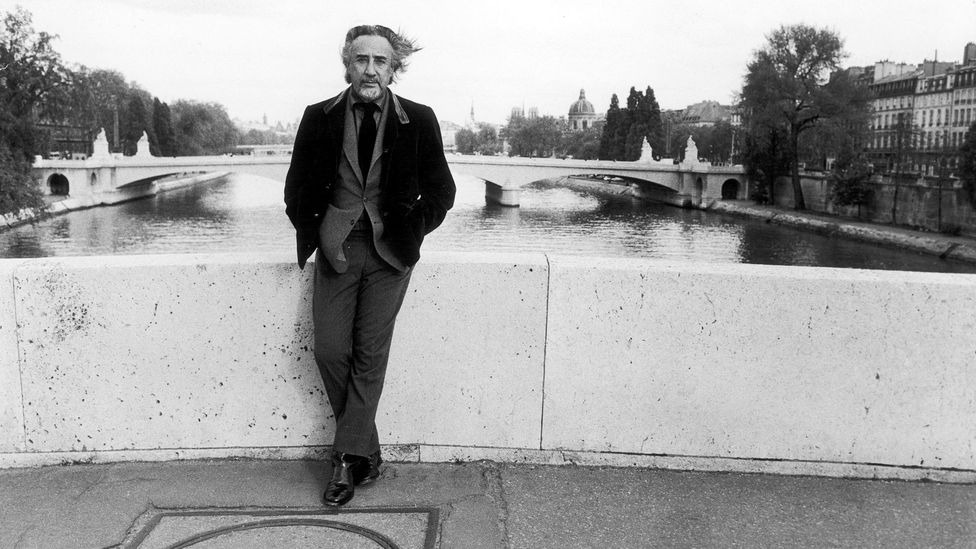 Born Roman Kacew, the son of Russian Jews in Lithuania, he changed his name to Romain in 1935 and Gary in 1940 (Credit: Getty Images)
As a teenager, he tried on multiple noms de plumes, using them to sign a ream of ambitious manuscripts now lost. It wasn't until 1935 that he changed his first name to Romain, trading his surname for Gary five years later. Explaining his choice in an interview with his friend, Francois Bondy, in 1974, he noted that in Russian 'Gari' means burn. He was setting himself a trial by fire, "so that my I is burned off".
Multiple personalities
In addition to Kacew and Gary, he published under the names Fosco Sinibaldi and Shatan Bogat. Then, in 1973, having already notched up one Goncourt Prize, two divorces and 22 published books, he invented his most famous alter ego. Émile Ajar was a 34-year-old Algerian who'd performed a botched abortion on a Parisian while still a medical student. To escape prison – and to explain his absence – he'd had to flee to Brazil, from where he began his literary career. A friend in Rio helped mail the manuscripts and Gary's cousin, Paul Pavlowitch, was roped in to play Ajar himself, fielding demands for telephone interviews and photographs.
The instant success of Ajar's first novel, Gros-Calin, was eclipsed only by the triumph of his second, La Vie devant soi (The Life Before Us). Though there were suspicions that Ajar and Gary might be one and the same, the judges of the 1975 Goncourt Prize paid them no heed. Strict rules stipulate that an author may win the award only once but when Gary instructed Ajar's lawyer to turn the prize down, he was told this was impossible. Suddenly, Gary's playful, pointed ruse took on a more serious aspect.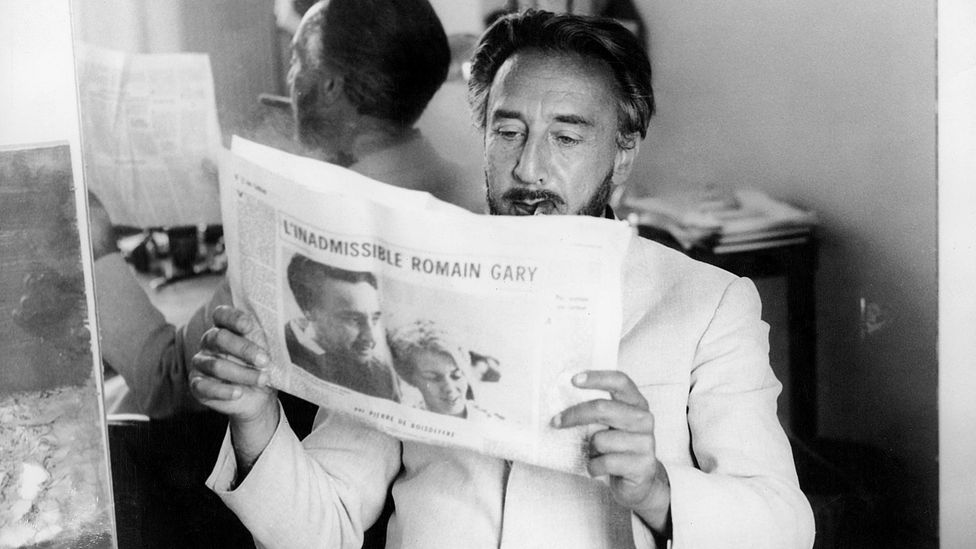 Gary's alter ego Émile Ajar was awarded the Prix Goncourt in 1975 for The Life Before Us (Credit: Getty Images)
On the subject of untruths, Gary has this to say in Promise: "I do not often indulge in lying, because, for me, a lie has a sickly flavour of impotence: it leaves me too far away from the mark." Well, he would say that, yet his myriad falsehoods tend to express emotional truths of such undeniable clarity that fact checking feels grubby. And maybe this accounts for the renewed interest in his life and work. Yes, he was a sensualist whose attitudes sometimes scream political incorrectness, and no, his prose hasn't aged all that gracefully. As Adam Gopnik put it in The New Yorker, "No good writer ever wrote less well." But at the same time, he was possessed of a tolerant, humane, grown-up moral vision, and this is what drives his best work – fiction, non-fiction and everything in between. It also makes him the perfect antidote to our polarised, hysterical times, to safe spaces and trigger warnings and no-platform policies.
Gary owned up to the Ajar hoax only posthumously, leaving behind instructions for the publication of a confession titled Vie et mort d'Émile Ajar (The Life and Death of Émile Ajar). It was his great loss that he wasn't able to take credit for his strongest work, condemned to be spoken of as a has-been while his alter ego conquered French letters. All the same, Vie's closing lines are joyous. They make an apt epitaph for a compulsive storyteller who couldn't resist authoring his own end – and Ajar's with it: "I had a lot of fun. Au revoir et merci."
If you would like to comment on this story or anything else you have seen on BBC Culture, head over to our Facebook page or message us on Twitter.
And if you liked this story, sign up for the weekly bbc.com features newsletter, called "If You Only Read 6 Things This Week". A handpicked selection of stories from BBC Future, Culture, Capital and Travel, delivered to your inbox every Friday.