Around the world, photographers are attempting to 'give back' to their subjects. But is photography inherently exploitative, asks Graeme Green.
M
Meeting different people around the world is one of the most rewarding aspects of life as a photographer. In the last 15 years of travelling with my camera, I've spent time with and photographed remote tribes, transgender campaigners, human trafficking victims, boxers, musicians, nomads, child soldiers, wildlife conservationists, protestors and more. Their powerful stories have stayed with me. I hope my photos have done them and their stories some justice.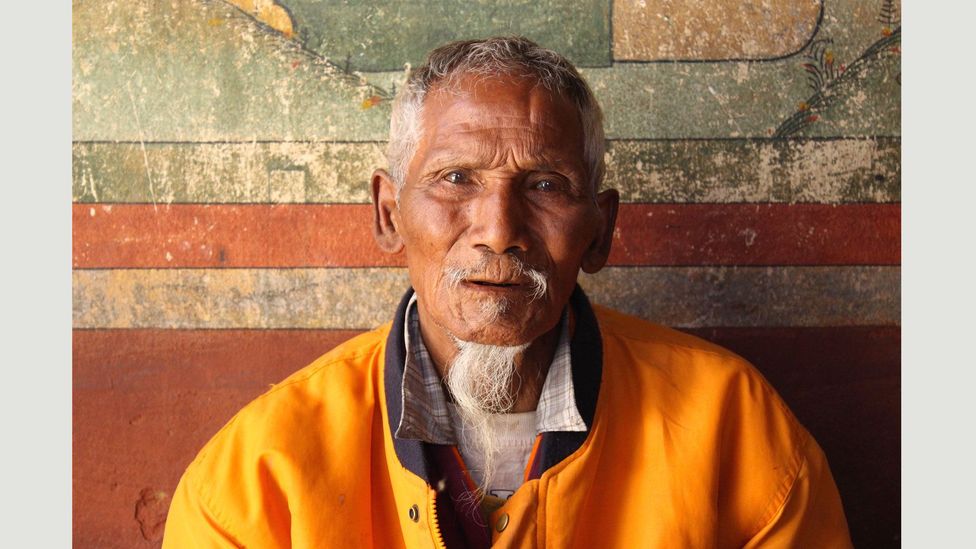 Old man at the Temple of the Divine Madman, Punakha, Bhutan (Credit: Graeme Green)
As someone who dislikes being in front of the camera, it always surprises me how willing or even eager people are to be photographed and interviewed. Many are happy that someone is showing an interest in their lives, asking questions, helping with their situation, or simply telling their stories.
But the question of who benefits from a photo is a complicated one. A photographer can gain in many ways from their work, with newspaper or magazine payments, prints, exhibitions, books and sometimes fame, while the subject of their photo may be left with nothing or, worse, feeling used or exploited.
More like this:
- Where the world's memory is stored
- Striking photos show the Earth's beauty
- Being a child in Nazi Germany
Many photographers have a sense of responsibility running through their photographic work, whether it's photojournalists like Ami Vitale and César Dezfuli, whose commitment to their subjects goes far beyond sharing their photographic stories, or photographic artists like Réhahn or Kenro Izu, who use their photography to give something back to the people and places that make their work possible.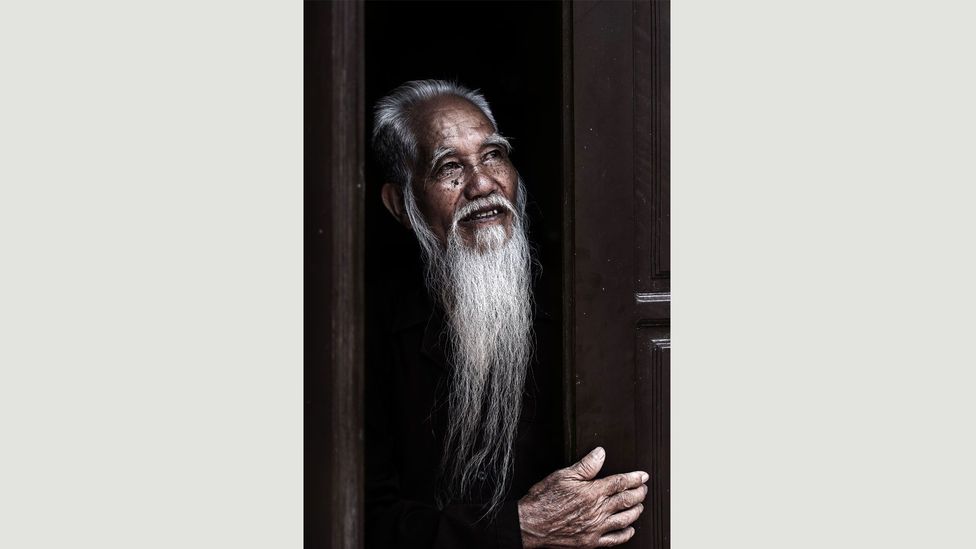 Réhahn has photographed 45 of the 54 ethnic groups in Vietnam, and in 2017 he opened the Precious Heritage Art Gallery Museum in Hoi An (Credit: Réhahn)
"Personally, I believe in karma," says the French photographer Réhahn. "We sometimes take pictures of people who are in economic situations at the opposite end of ours and I think we ought to be fair. For me, specialising in travel portraits, I wouldn't be here today without these people. It isn't fair to make a living selling photos without helping them."
Réhahn operates according to a 'giving back' philosophy. Based in Hoi An, Vietnam since 2011, he's currently working on a project to photograph all 54 of the country's tribal groups. Last year, he opened the Precious Heritage Art Gallery Museum in Hoi An, displaying photography and traditional costumes and artefacts from Vietnam's tribal peoples. In September, he's opening a Co Tu museum in the Tay Giang district for the Co Tu ethnic group, funded by his gallery sales.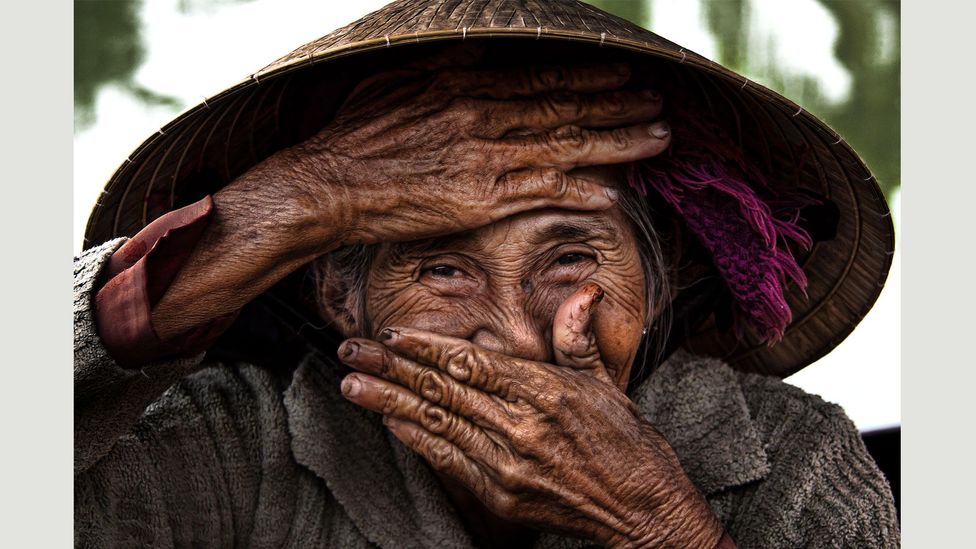 In 2011, Réhahn met the 74-year-old Mrs Bui Thi Xong, a sampan boat owner in Hoi An: her instinctive pose inspired his Hidden Smile series (Credit: Réhahn)
In the past, he's given a rowing boat to Madam Xong, who featured on the cover of his first book, and he has bought bikes, cows and cameras for subjects, as well as contributing towards education, healthcare or house repairs for others. "I always spend a huge amount of time with people before taking a picture of them," says Réhahn. "I know their story, and often they become like family. The photo itself is the result of these shared moments. I don't think I could take the same kind of photos in haste, behaving like a voyeur. It's a question of respect."
Too often, photographers profit from their photography, without enough benefit going back to their subjects, Réhahn argues. "As long as we're doing business with these photos, either sales of prints, for magazines or photo tours, giving back should be done automatically. Many photographers argue that giving money to people is getting them used to asking for things. This could be true, but many hide behind that excuse to never give anything."
Grassroots action
Photography can be a powerful force. Whether revealing remote tribes threatened with losing their land in the Peruvian Amazon or documenting endangered vultures in India, it can raise awareness and tell stories that otherwise go 'unseen'. It can bring in money for a cause, promote tourism or generate income, increase understanding of people or an issue, and sometimes even alter the course of a story. If nothing else, a photo can be a window out into the world.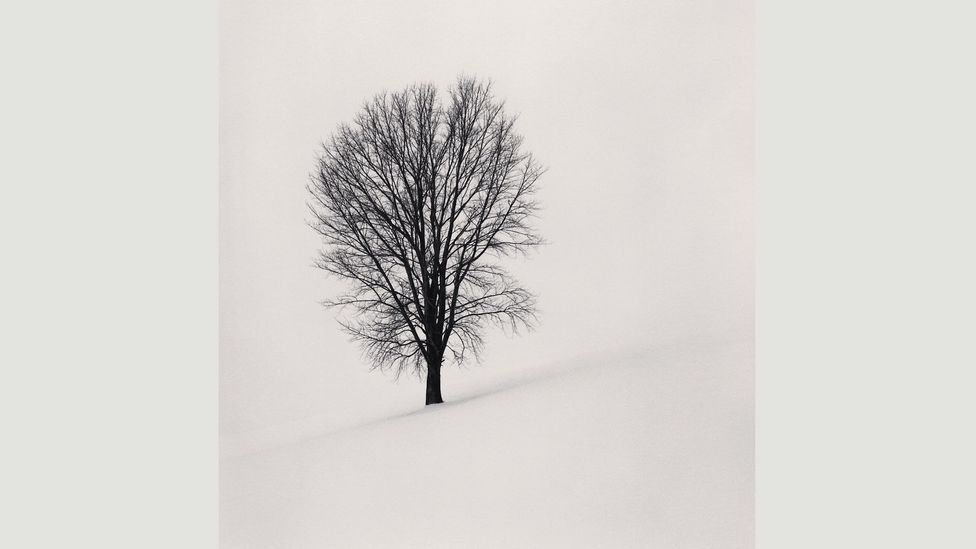 After Michael Kenna photographed the 'Philosopher's Tree' in Hokkaido, Japan, it attracted so many sightseers that the farmer had to cut it down (Credit: Michael Kenna)
The give and take of the relationship between a photographer and their subjects, though, can be a complicated issue. "We all need to accept that by photographing and publishing images we change what we photograph, sometimes for the good, sometimes not," says landscape photographer Michael Kenna. "I photographed a magnificent tree in the middle of a farmer's field in Hokkaido, Japan, called the Philosopher's Tree," Kenna explains. "The tree became the subject of many photographers, to the point that signs were put around the field asking people to only photograph from the road and not walk over the farmer's crops. Those signs weren't heeded and eventually the farmer cut the tree down to protect his own environment."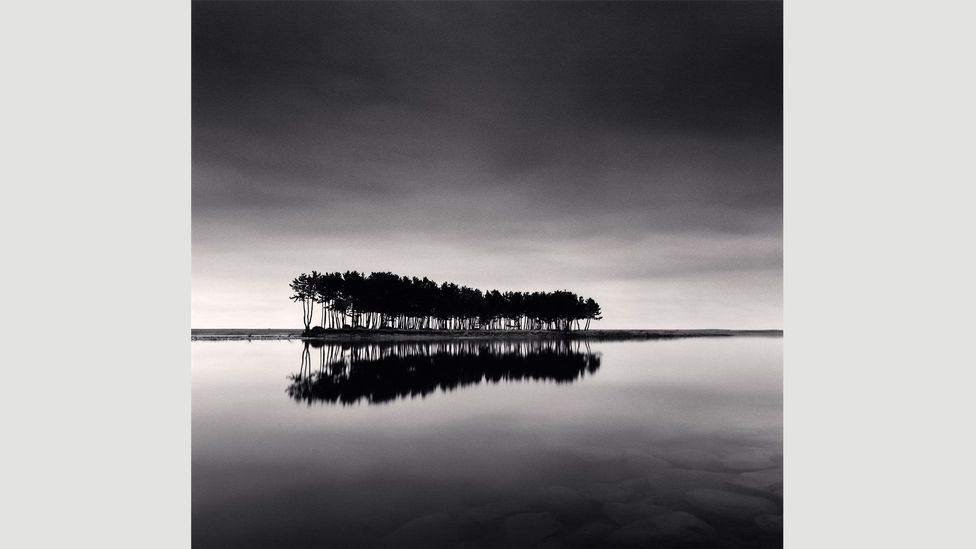 Kenna's 2007 photo of a group of pine trees in Wolcheon, South Korea was used in an environmental campaign, leading to the protection of the trees (Credit: Michael Kenna)
Some landscape photographers now keep their locations secret. Many, like Kenna, also donate prints and help raise funds for conservation projects, disaster relief and other charities. Landscape photos not only capture the beauty of the natural world, but can also help protect it. Kenna cites one example where his photo of a group of pine trees in Wolcheon, South Korea was used, without his knowledge, by environmental groups to successfully campaign for an industrial development to be built in a different location. "The trees remain where they are, protected and now quite famous."
Photographers who earn their living from taking images of wildlife should feel obliged to give something back… otherwise, it's exploitation for profit – Margot Raggett
It makes sense that someone who cares about the natural world enough to dedicate their life to photographing it will also want to preserve it. "I absolutely live by the opinion that photographers who earn their living from taking images of wildlife should feel obliged to give something back to that wildlife," says photographer Margot Raggett, founder of the Remembering Wildlife project. "Otherwise, it's exploitation for profit, pure and simple."
After seeing a poached elephant in Laikipia, northern Kenya, Raggett called on the world's wildlife photographers, from Frans Lanting to Art Wolfe, to donate images to Remembering Elephants and Remembering Rhinos, the first two books in a series that has since raised £316,000 ($415,000) for wildlife projects in Africa and Asia. She hopes Remembering Great Apes, out in October, will take the total over £500,000 ($640,000). "Pretty much all wildlife and their habitats are under threat and if nothing is done to stem the tide, the next generations won't have the chance to photograph wildlife," Margot explains. "It's incumbent on us to take a stand and do something, no matter how small. Many small actions can become movements."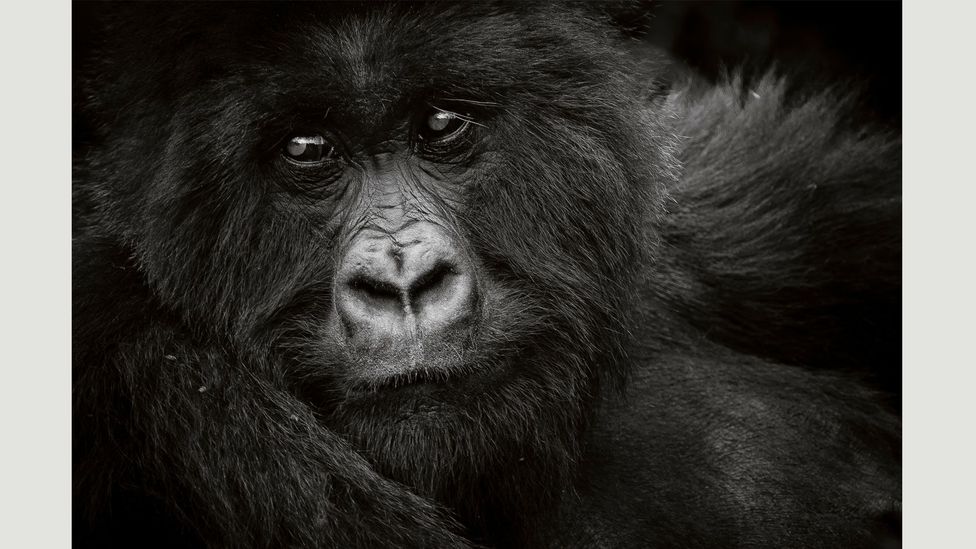 With a foreword by Jane Goodall, Remembering Great Apes is the third book in the Remembering Wildlife series, and will be published in October 2018 (Credit: David Lloyd)
Photographing people and cultures is where the question of 'Who benefits?' becomes most contentious: whether indigenous cultures, tribal peoples, refugees or people from low incomes were exploited, manipulated or just got a lot less from the experience than the photographer. That can be especially fraught in photojournalism. César Dezfuli won 2017's Taylor Wessing Photographic Portrait Prize for his picture of Amadou Sumaila, a migrant rescued in the Mediterranean sea, off the Libyan coast. The photo and connected series was, Dezfuli says, "a consequence of months of research". He's also petitioned the European Parliament to investigate possible crimes against humanity committed in Libya towards migrants.
There's an explicit responsibility to the subjects photographed – César Dezfuli
"In social photography, there's an explicit responsibility to the subjects photographed," Dezfuli says. "We're working with real stories, with human beings who are living the reality that we want to show through photographs. Those people deserve the photographer's respect, which is achieved by dedicating enough time to understand what we want to show and how we want to show it."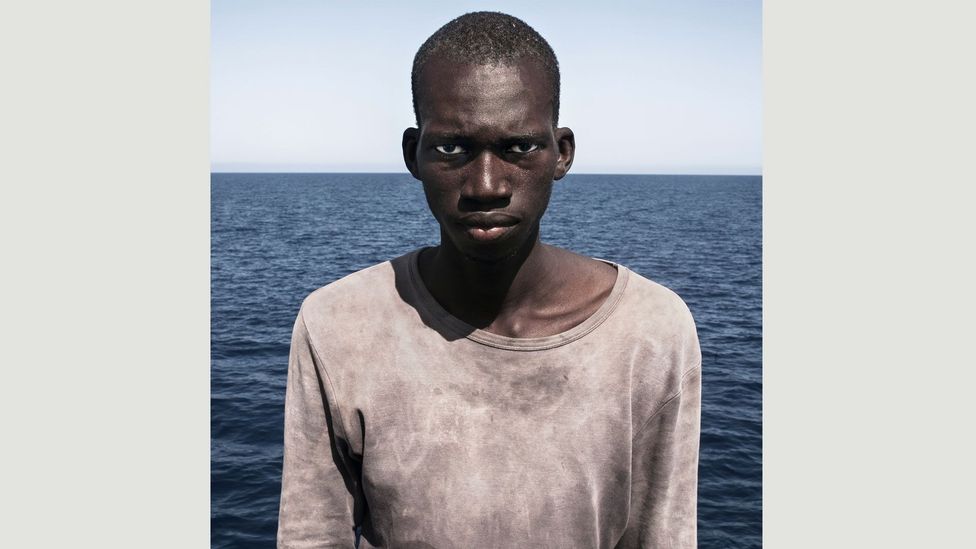 This photo by César Dezfuli of an African migrant rescued in the Mediterranean Sea won the Taylor Wessing Prize in 2017 (Credit: César Dezfuli)
"I want to believe all photographers working on social topics have as their ultimate goal to give something back to society," he continues. "But the problem is the market and the extreme commodification of art and photography. That leads many photographers to work extremely fast, to satisfy a demand but also to be able to survive economically from photography. This speed hinders the building of empathy with the subject. If we work with human beings, the minimum requirement must be communication and understanding."
Like Réhahn and Dezfuli, many photographers feel a responsibility towards their subjects, beyond sharing their photo or story. Magnum photographer Steve McCurry, for example, bought a house in Kabul for Sharbat Gula, the subject of his 1984 'Afghan Girl' picture, and set up an initiative to teach photography to young women in Afghanistan, the country that he'd spent 40 years photographing.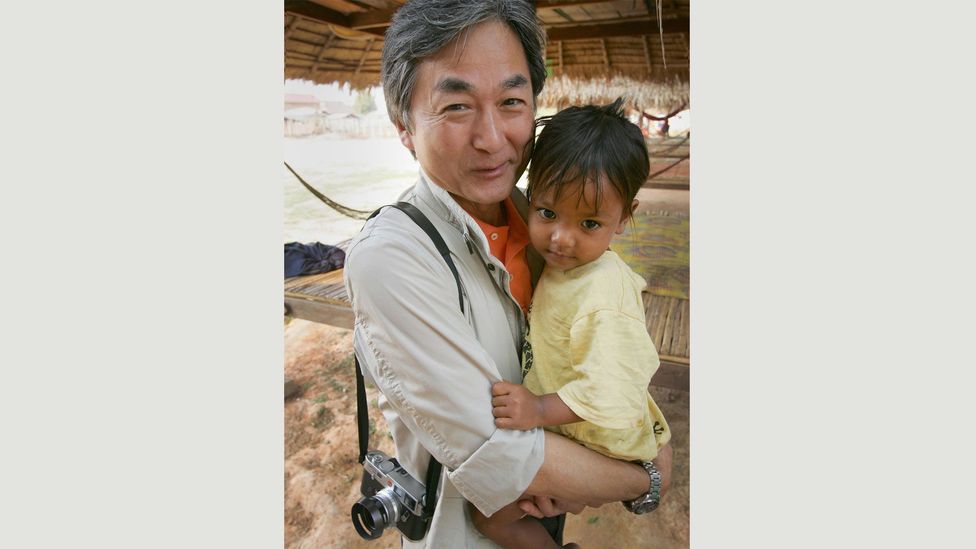 Japanese photographer Kenro Izu created two children's hospitals in Cambodia and Laos after visiting Cambodia in 1993 to photograph Angkor Wat (Credit: Kenro Izu)
Not all photographers have the fame, money or resources to fund large projects or give generous gifts. That doesn't mean they can't give something back to the people or places they photograph, says Japanese photographer Kenro Izu. Izu created two children's hospitals in Cambodia and Laos after visiting Cambodia in 1993 to photograph Angkor Wat and encountering ill and malnourished children, some missing limbs from landmines. "I'm personally not rich or famous. My belief as a photographer is that my work is based on what I see, sense, witness and hear from the subjects," Izu explains. "Once I see something like a girl die in front of my eyes, I can't turn my eyes away. If I pretend I didn't see this tragedy, my photography would have lost its foundation."
"We can all make a difference," agrees National Geographic photographer Ami Vitale, who recently worked with Conservation International to highlight the work of the community-owned and run Reteti Elephant Sanctuary in northern Kenya. "A little creativity can go a long way. Consider doing a print drive and donating the proceeds to the community you're working in or donate the images you make to a non-profit organisation. You can also leave more than a financial impact by teaching a photography workshop to the community, so they can tell their own stories."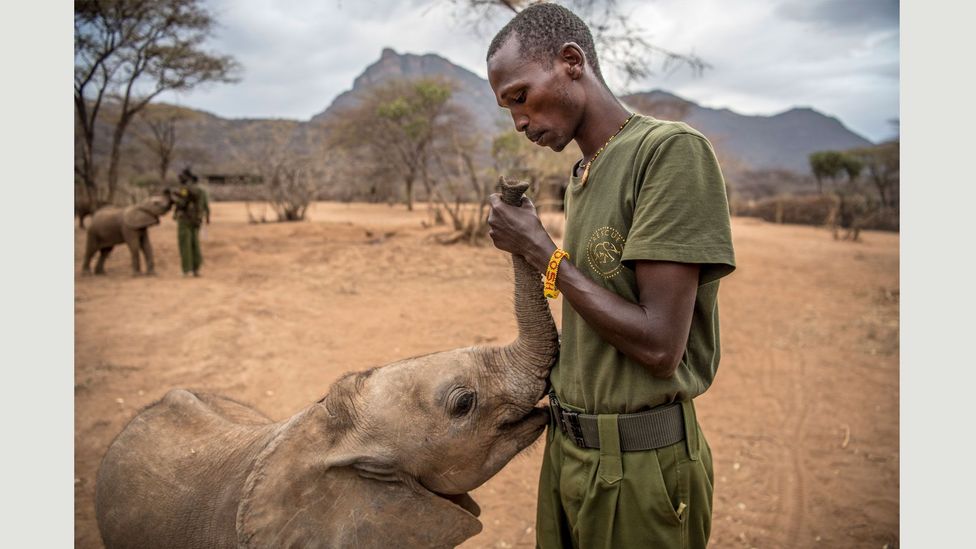 After the first community-owned elephant orphanage in Africa was established in Samburu County, the Reteti elephant sanctuary was opened in 2016 (Credit: Ami Vitale)
Time, empathy and respect are things any photographer can give. "Photography can be an incredible tool for creating awareness and understanding across cultures, communities and countries. It can also leave a negative impact. It can be abrasive and alienating," says Vitale. She recalls a girl, Subita, that she met at India's Pushkar Camel Fair, who was swarmed by photographers. "Not one of the people even said 'namaste' or 'hello' to her. Later, Subita told me how de-humanising tourists and their cameras were to her. It made her feel 'like an animal'. If some of the people who surrounded Subita had taken the time to spend even a few hours with her, learning about her life, they'd have had a story and not just an image. Anyone can take a picture. It takes a good storyteller to be a great photographer, and that always takes time."
Vitale covers stories around the world, from conservation projects to conflict zones. "I meet people everywhere, often far from the limelight, who are making a difference on this planet. Hopefully, I can amplify their stories and powerful messages to inspire others," she concludes. "The one thing I've learned is that the power of one individual to make a positive impact is real. It's important to give back as best I can in small ways. People open up their lives and share with me, and it's the very least I can do."
If you would like to comment on this story or anything else you have seen on BBC Culture, head over to our Facebook page or message us on Twitter.
And if you liked this story, sign up for the weekly bbc.com features newsletter, called "If You Only Read 6 Things This Week". A handpicked selection of stories from BBC Future, Culture, Capital and Travel, delivered to your inbox every Friday.