Larushka Ivan-Zadeh picks 10 movies worth watching next month, including Tom Hardy as a Marvel character and a new installment of Halloween – starring Jamie Lee Curtis.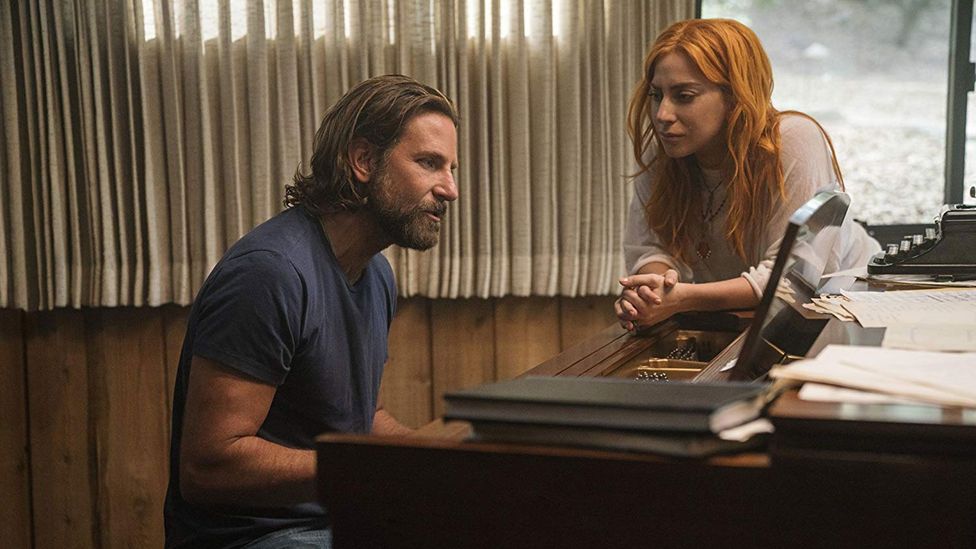 A Star is Born
This is now the third remake of David O Selznick's 1937 romantic drama, following the 1954 musical with Judy Garland and James Mason and the 1976 rock 'n' roll version featuring Barbra Streisand and Kris Kristofferson. This time round, the role of aspiring ingénue goes to pop superstar du jour Lady Gaga, who [knocks it out of the park](http://www.bbc.com/culture/story/20180902-film-review-a-star-is-born) as the aspiring, but shy, singer-songwriter 'discovered' by an older, alcoholic country musician (Bradley Cooper). He instantly falls in love with her. With his help her career rises, just as his begins to fade away… It's a classic showbiz story and this retelling is far better than some scoffers predicted from the directorial debut of Bradley Cooper. His film won a rapturous reception at the 2018 Venice Film Festival and looks set to be a commercial smash. A 'sing-along' version is surely inevitable. On general release from 5 October. (Credit: Warner Bros/MGM)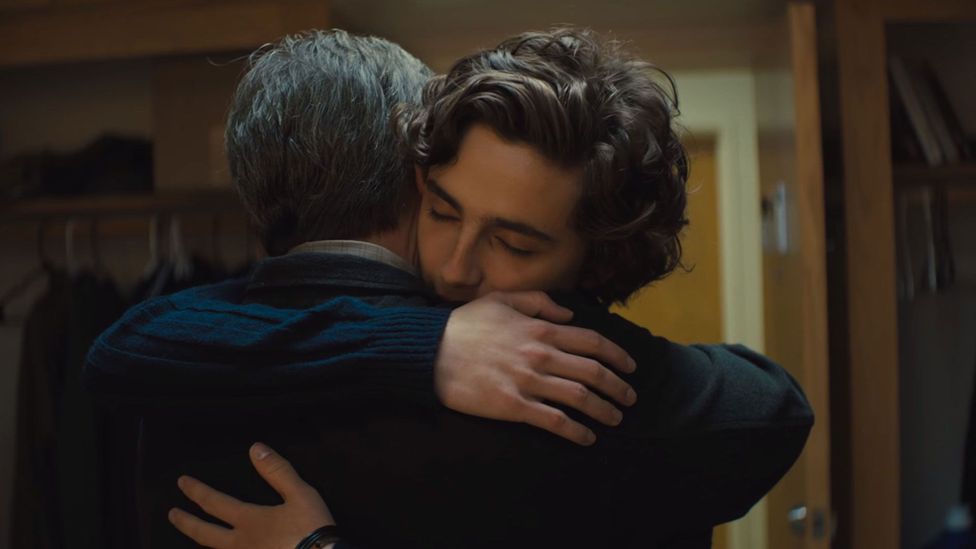 Beautiful Boy
Timothée Chalamet (now aged 22) became one of the hottest young things in Hollywood this year when he made Academy Awards history as the third youngest person ever to be nominated for the best actor Oscar. Here he proves his breakout success – as a sexually curious teenager in Call Me by Your Name – wasn't a blip by challenging his considerable skills still further. Based on the best-selling memoirs by father and son David and Nic Sheff, Beautiful Boy plunges us into the confusion felt by a loving divorced father (Steve Carell) as his college-age son (Chalamet) struggles with potentially fatal drug addiction. Essentially an acting showcase for both Chalamet and Carell, it is also an eye-opening and empathetic account of a tragedy that could strike any family. Released 12 October in the US, 25 October in Singapore and 31 October in Hong Kong (Credit: Amazon Studios)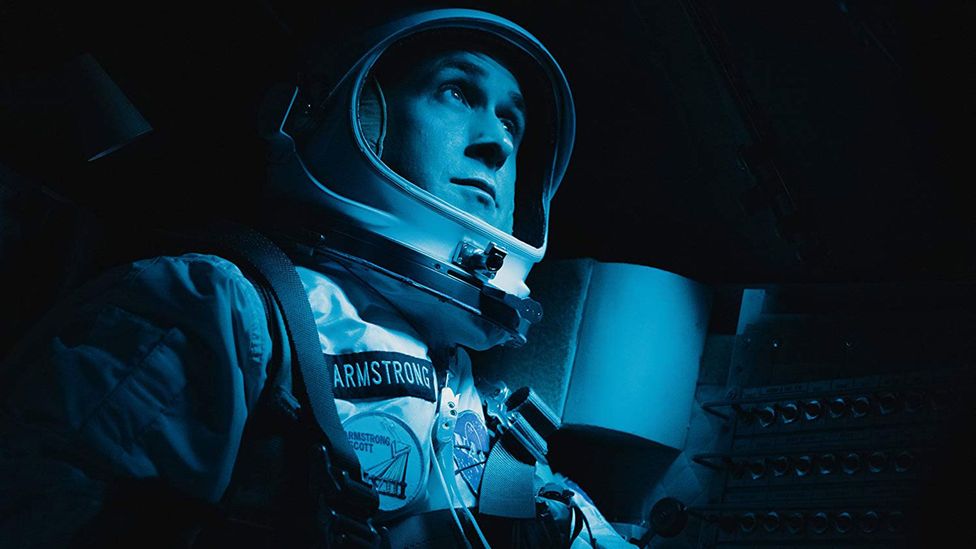 First Man
This space race spectacular reunites the La La Land dream team of director Damien Chazelle and star Ryan Gosling – could it be to similar Oscar-worthy effect? [Early reviews certainly hint that](http://www.bbc.com/culture/story/20180829-film-review-five-stars-for-first-man). Chazelle has given himself a tough challenge, that of making us all experience the wonder and nail-biting life-and-death suspense of Nasa's first moon landing as if for the very first time. Gosling, of course, is astronaut Neil Armstrong, here a square-jawed, emotionally repressed scientist who dared all to blast off into space leaving his wife (The Crown's Claire Foy) and children back on Earth. With top-level dramatic acting as well as out-of-this-world special effects, it's definitely one of those movies it pays to watch on the biggest cinema screen possible. On general release from 12 October (Credit: Daniel McFadden/Universal)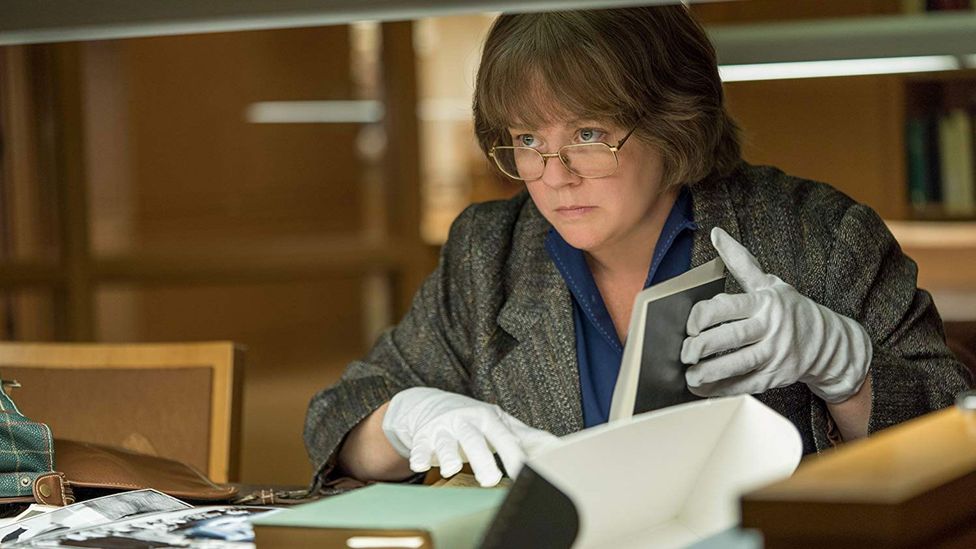 Can you Ever Forgive Me?
Raunchy comedies from Bridesmaids to The Happytime Murders have made Melissa McCarthy one of Hollywood's highest paid actresses, yet even her most outrageous characters betray a very human vulnerability. Here she gets to fully showcase her dramatic talents in a biographical tragi-comedy adapted by Nicole Holofcener and Jeff Whitty. It's based on the memoir by Lee Israel (played by McCarthy), a cantankerous New York writer on the skids who, in the early 1990s, attempted to earn cash by forging letters from dead authors. A now all too rarely seen on screen Richard E Grant is a delight as her roguish drinking buddy and accomplice. A massive audience hit when it premiered at Telluride earlier this year, it's already generating plenty of awards buzz. Released 19 October in the US and 2 November in South Africa (Credit: Fox Searchlight Pictures)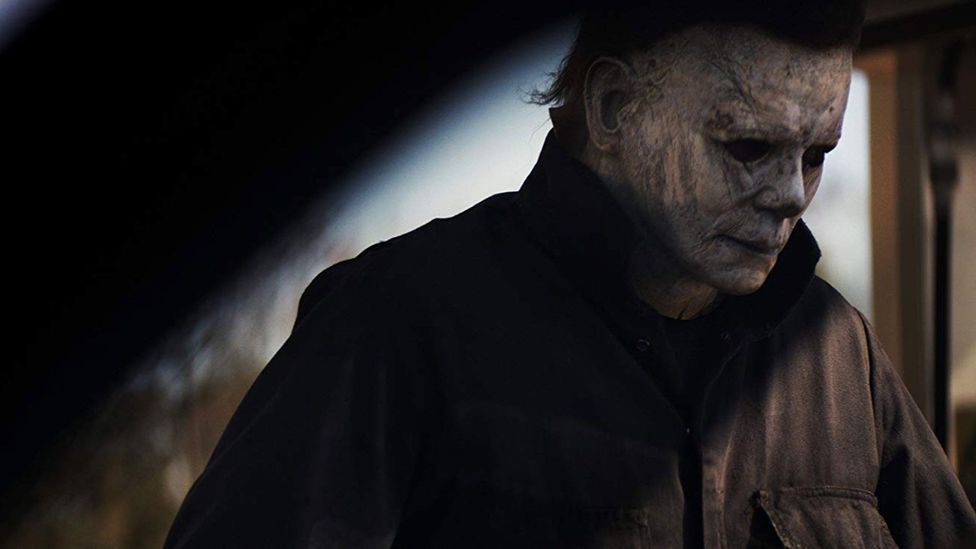 Halloween
If you're only going to watch one scary movie this October, make it Halloween. Yes, the horror franchise that will seemingly never die is back and, thrillingly, so is original 'scream queen' Jamie Lee Curtis. Set 40 years after the events of John Carpenter's iconic slasher movie and breezily 'retconning' (ie ignoring) much of the series' subsequent mythology, this 11th (!) installment, made with Carpenter's collaborative blessing, sees Laurie Strode (Lee Curtis), now a steely granny, once again confront masked killer Michael Myers (Nick Castle), who first attacked her as a babysitter on 31 October, 1978. With an approval rating on reviews aggregator Rotten Tomatoes of more than 80%, it's pretty much guaranteed to be more treat than trick. On general release from 19 October (Credit: Universal Pictures)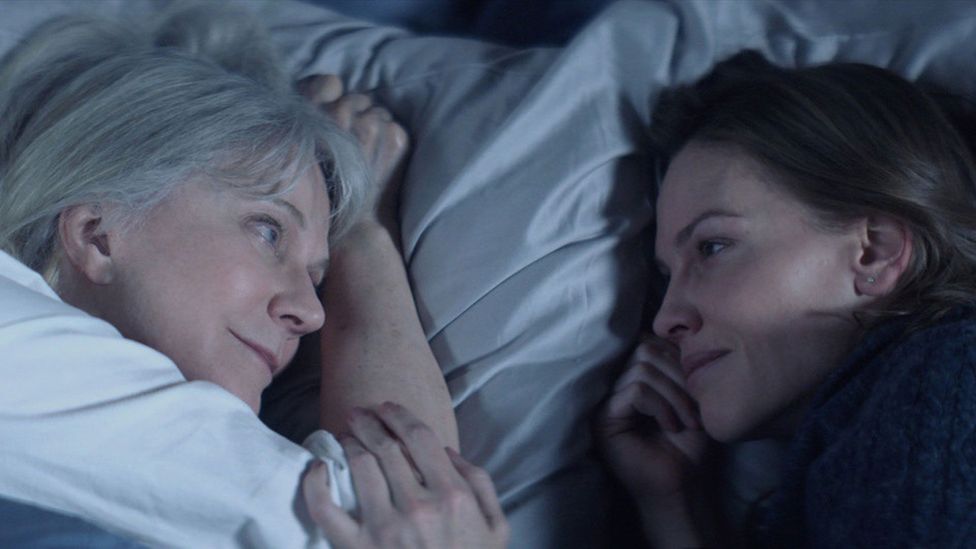 What They Had
It's Christmas Eve when a confused Ruth (Blythe Danner) totters out into a snow blizzard in Illinois. The incident prompts her grown-up children, unmarried Nicky (Michael Shannon) and unhappily married Bridget (Hillary Swank) – along with Bridget's estranged college age daughter (Taissa Farmiga) – to come back home to Chicago to deal with their mother's worsening Alzheimer's. However, attempts to persuade their father (Robert Forster) to put Ruth in a home fall on deaf ears. To him their love is forever and he wants to be with her "in sickness and in health". A classy and poignant intergenerational family drama, judiciously laced with humour, that marks debut writer/director Elizabeth Chomko as one to watch. Released 19 October in the US and Canada (Credit: Unified Pictures)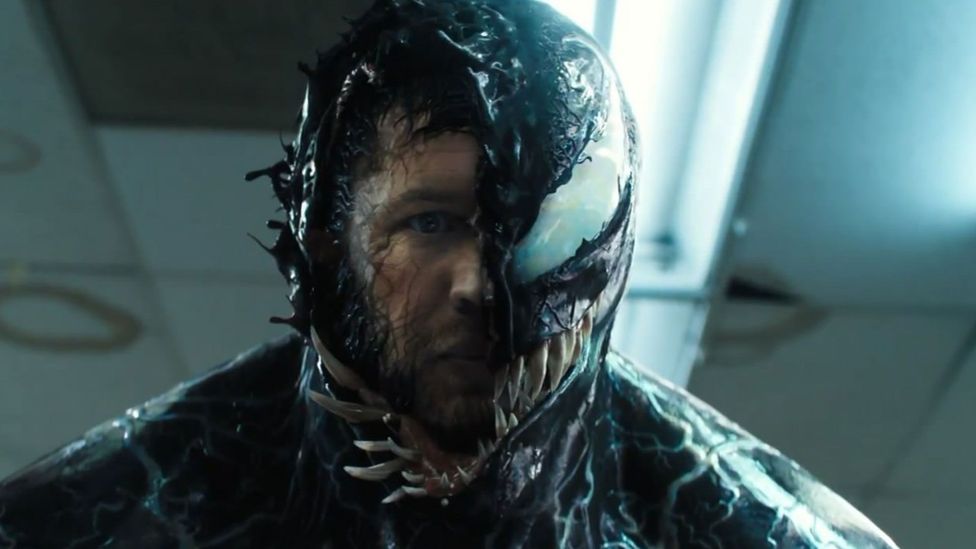 Venom
This month's superhero blockbuster is the first to come from Sony's new Marvel Universe. For the non-nerds out there, this marks the start of a new shared universe (adjunct to the Marvel Cinematic Universe, aka MCU) featuring the Marvel characters to which Sony possess the movie rights (Spider-Man being the best-known example). Clear? Tom Hardy stars as Eddie Brock, an investigative journalist whose career is derailed by his determination to expose the dodgy experimental doings of brilliant scientist Carlton Drake (Riz Ahmed). In the course of this, Eddie becomes the host of an alien symbiote that causes him to morph into a drooling, needle-fanged black monster known as 'Venom'. The effects look terrifying, but a top-quality cast – that also includes Michelle Williams as Eddie's girlfriend – make them worth braving. On general release from 5 October (Credit: Columbia Pictures)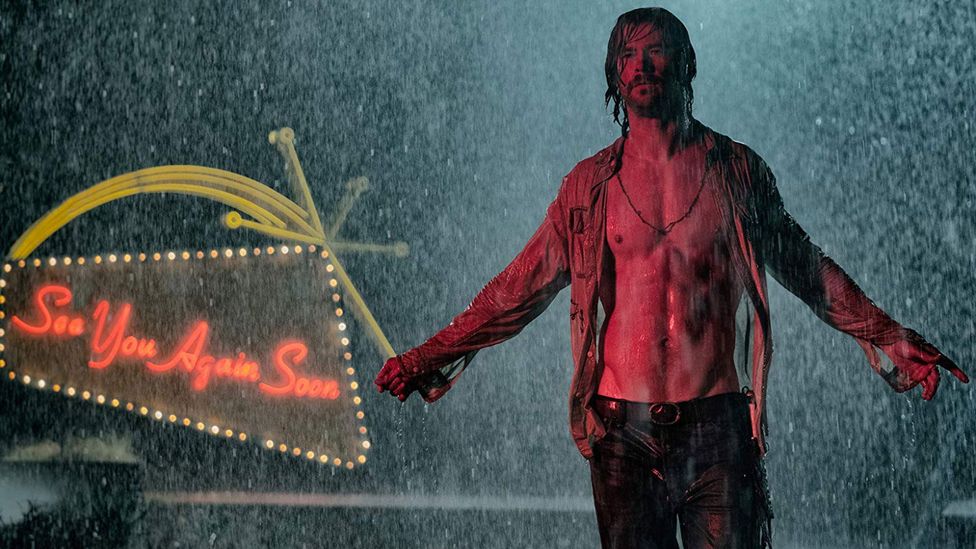 Bad Times at the El Royale
Seven shady strangers meet at the equally shady El Royale, a rundown hotel near Lake Tahoe, for one fateful night. What are they hiding? Why are they there? Well, there's no guessing why we are given this stylishly violent thriller's stellar ensemble cast. Check out these big-draw names: Jeff Bridges (as a criminal disguised as a priest), Dakota Johnson (as a gun-toting femme fatale), Jon Hamm (as a seedy vacuum cleaner salesman) and Chris Hemsworth (as a shirtless cult leader), not to mention Tony and Grammy-award-winning Cynthia Erivo making her first waves in the movies in a singer role first offered to Beyoncé. Plus keep your eyes peeled for Russell Crowe popping up in an uncredited cameo. On general release from 12 October (Credit: Kimberley French/Twentieth Century Fox)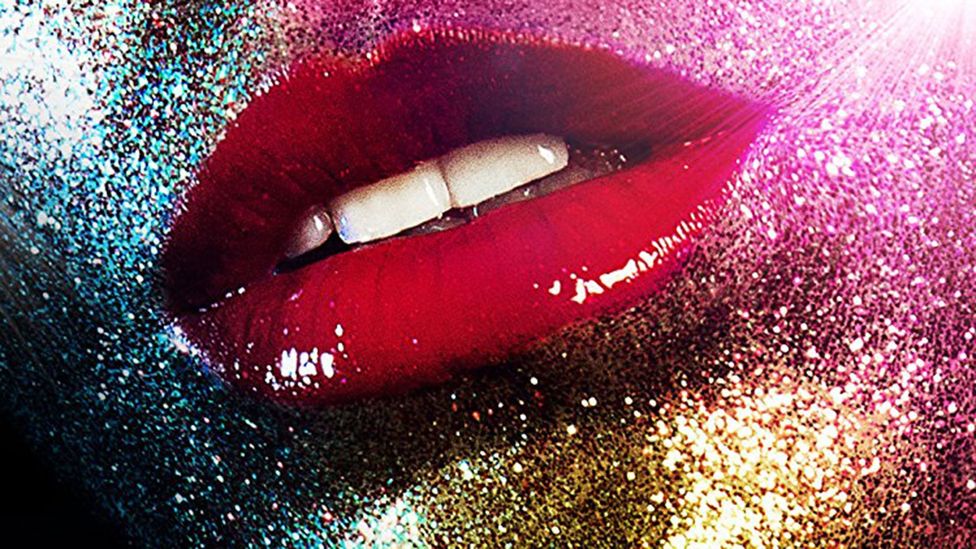 Studio 54
Anything goes, or rather, went at Studio 54, the legendary 1970s New York nightclub where Bianca Jagger notoriously rode a white horse across the dance floor. Mick Jagger, Michael Jackson, Elizabeth Taylor and Andy Warhol were also VIP regulars at this hedonistic paradise of sexual freedom, drugs and dazzling theatricality, that didn't even last for three years before its hubristic owners were imprisoned for tax fraud. This doc stands out from the plethora of other articles/books/films on the subject by extensive exclusive interviews with 54's surviving founder Ian Schrager (now a successful hotelier) as well as one of the doorkeepers who guarded the club's infamous velvet rope. The closest you'll now ever get to actually dancing there. Released in the US on 5 October and the Netherlands on 18 October (Credit: Altimeter Films)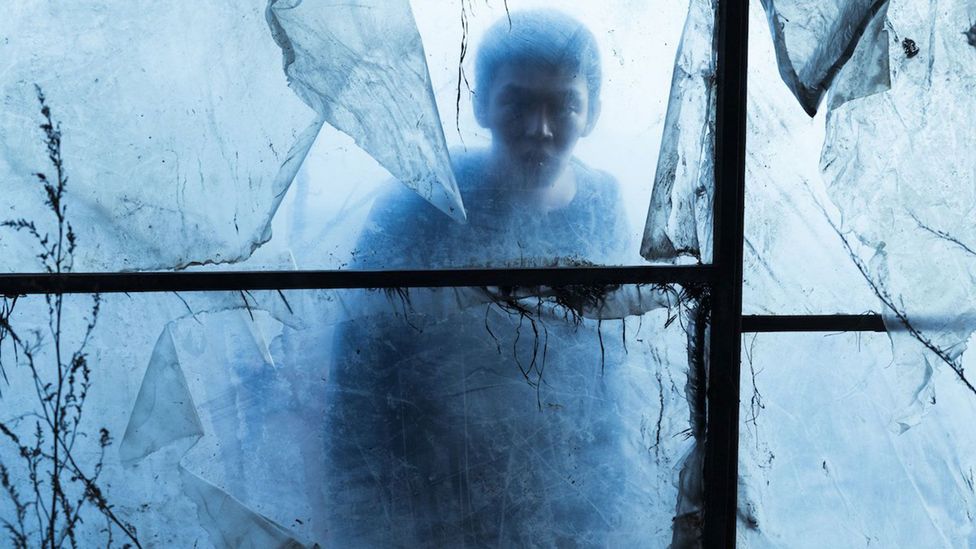 Burning
This subtle South Korean romantic mystery drama is based on Barn Burning, a short story by Haruki Murakami, while also acknowledging a debt to William Faulkner's story of the same name. Jongsu (Ah-in Yoo) is an unassertive delivery driver who works near the DMZ. One day he bumps into – and speedily finds himself in bed with – Haemi (Jong-seo Jeon), a stunning old school friend he doesn't remember. His head turned, Jongsu agrees to look after Haemi's cat when she's on a trip to Africa. However Haemi returns with Ben (Steven Yeun), a handsome stranger she met in Kenya, who reveals an unusual and disturbing hobby. Selected to compete for the Palme d'Or at the 2018 Cannes Film Festival, this latest offering from acclaimed director Lee Chang-Dong is an elusive, slow-burn tale of jealousy, justice and revenge. Released 11 October in the Netherlands, 18 October in Israel and 9 November in the US (Credit: Pine House Film)